The slogan "Leave no trace" encourages us to travel responsibly and explore the great outdoors without altering them. This mentality should obviously apply when visiting any of the 83 million acres of National Parks in the US, or the hundreds of other national parks around the world. But when it comes to protecting these treasured landmarks, leaving no trace just isn't enough.
If you visited a National Park this year, there's no doubt you saw garbage. You may have even seen vandalism or other saddening signs of disrespect.
In 2014, a graffiti artist tagged iconic natural landmarks in at least 10 National Parks — unwisely posting selfies of the work to social media.
This summer saw four young men wander off the path at Grand Prismatic Spring in Yellowstone, endangering the fragile ecosystem in an area that was clearly marked off-limits.
Crowds flooded every park from Death Valley to the Everglades in celebration of the 100th anniversary of the National Parks, presumably toppling last year's record of 282 million visitors.
And while it's wonderful to see so many people getting outside and exploring these beautiful spaces, the increasing crowds are a constant reminder that we must take great care of these places if we wish to continue enjoying their wild grandeur.
The following tips on how to travel responsibly will help you be the best National Parks visitor you can be, so that we can preserve these precious places for our children and the generations to follow.
READ MORE: List of National Parks By State (An Epic Guide to "America's Best Idea")
1. Prepare your food in advance
Campfires and cookouts are an iconic part of camping in National Parks. But consider the waste you create when you're unwrapping all of those hot dogs and marshmallows. It helps to place your garbage in the correct bins around the park, and recycle whatever you can.
But remember that, no matter how responsible you are with your garbage, it still has to go somewhere. In 2013, there were 100 million pounds of garbage to manage across all 58 US national parks. That's A LOT of hot dog wrappers!
To reduce this overwhelming mountain of waste, consider preparing your campground meals before you enter. That doesn't mean you have to skip campfire cooking.
But by bringing the ingredients in reusable containers and preparing what you can in advance, you'll produce less waste and decrease the risk of those trash floating away while you're chowing down.
READ MORE: 15 Ways To Reduce Waste And Move Towards Waste-Free Living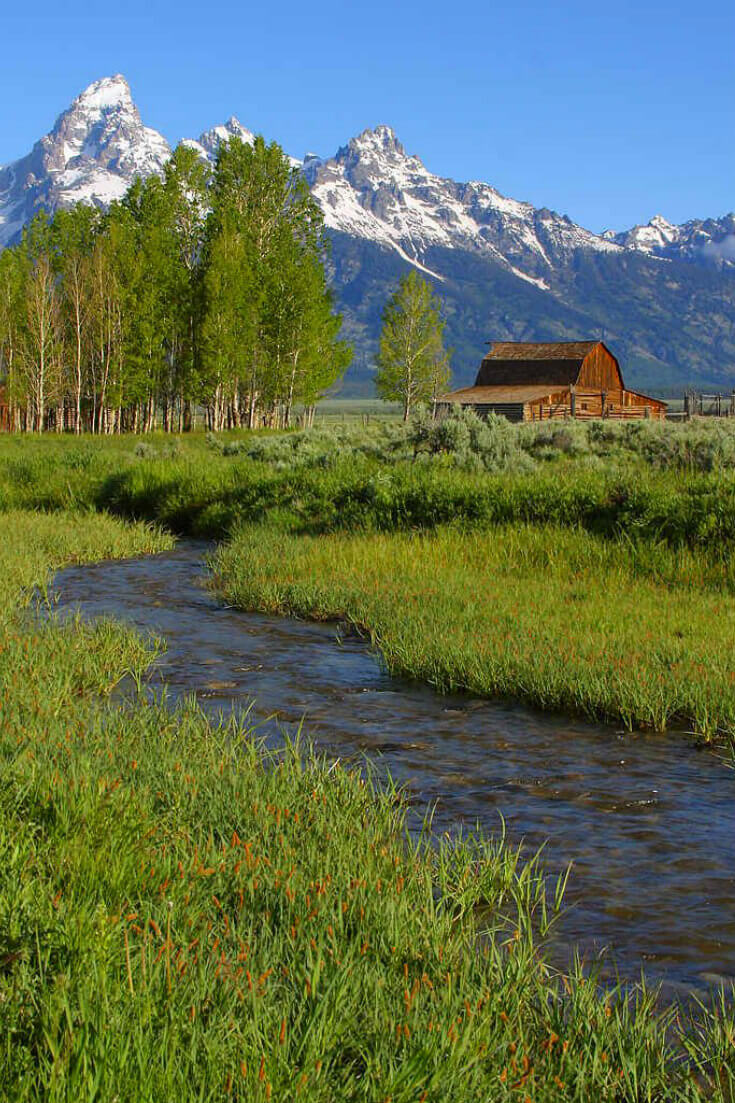 2. Make your purchases before you enter
Food packaging isn't the only thing that's filling garbage cans all over our National Parks. People purchase countless items in preparation for their National Park visits, and almost all of them involve some kind of waste.
Necessities like sunscreen, batteries, bug spray, and even chapstick all come with small amounts of packaging that we can easily lose track of, especially when the wind whips up and we're busy chasing loose laundry around our campsite.
Avoid these devious pieces of garbage by doing all of your shopping before you arrive at your National Park destination.
Yes, it's easier said than done. How often do we forget at least one essential on any type of trip? But do your best to prepare by making a list of everything you could possibly need, prior to your National Park excursion. Whenever possible, buy items in bulk to reduce the packaging waste.
If you frequent national parks or camp often, you'll get better and better at this over time. When you realize you've forgotten something, make sure to add it to your list for next time.
READ MORE: 20+ Camping Tips & Tricks For Responsible Travelers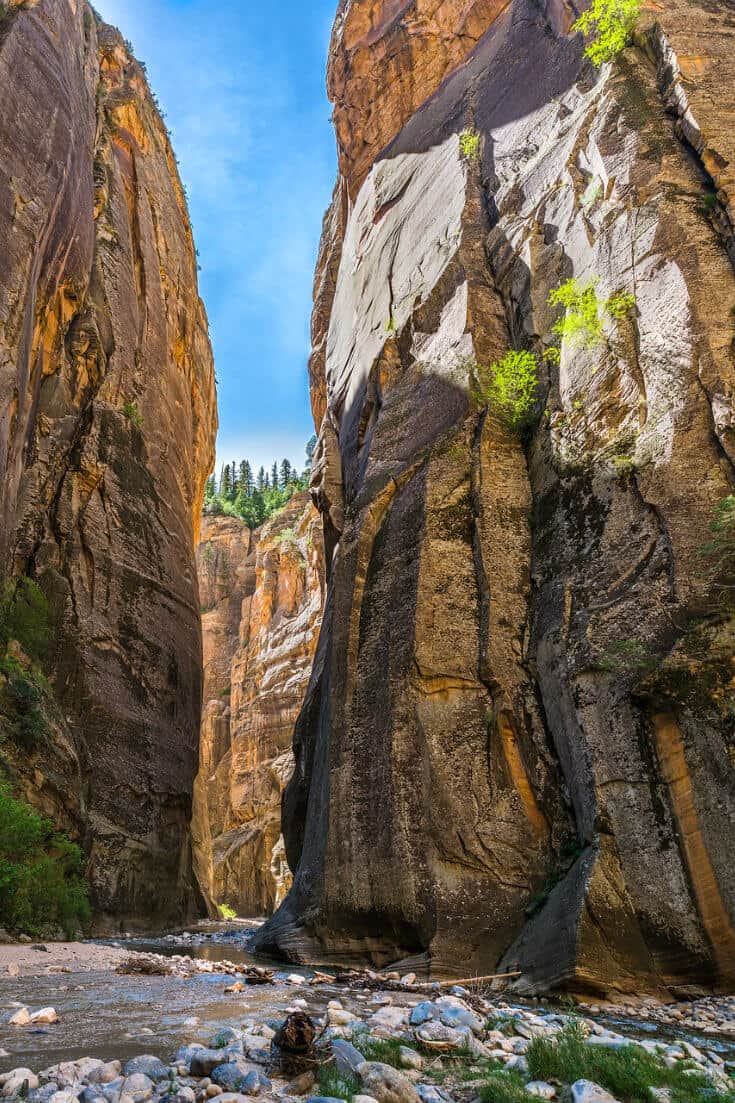 3. Stick to the trails, or venture backcountry
It's great to be an adventure traveler. But you're not proving anything to anyone by hopping fences, wandering off trails, and exploring places that are off-limits.
These rules are there for valid reasons— to protect fragile ecosystems from harm by the millions of people who visit them. To escape the crowds, try a backcountry adventure instead.
Zion National Park is a stunning place, with its towering red rock walls and water-polished canyons. But Zion is also one of the most crowded US National Parks. Hiking one of the many popular trails, like Angel's Landing or The Narrows, can feel more like a trip to Disney World than an intimate experience with nature.
Backcountry permits allow for multi-day hikes into land that can't be reached by cars, and is therefore significantly less crowded. Get away from it all with a trip to the Kolob Canyons region of Zion, where far fewer crowds venture thanks to its less accessible roads and non-existent amenities.
If you're the type who REALLY wants some space to yourself, do our National Parks a favor and do your research. Plan a backpacking trip, or ask a park ranger about quieter sections of the park.
You'll be rewarded with exceptional views, unobstructed by strangers' selfie sticks, and you'll help in thinning the crowds from the most popular destinations.
READ MORE: DIY Mesa Verde Tours: How to Explore the National Park on Your Own
4. Report any vandalism or suspicious activity
We can't stop those who are going to misbehave. But we can report them and make it clear that bad behavior doesn't go unnoticed. Park rangers work very hard to protect our National Parks from disrespectful visitors. But we can help them out by reporting any signs of vandalism of suspicious activity.
Politely reminding fellow visitors to stay on the trail and follow posted rules is helpful and can even save a life. Of course, we shouldn't put ourselves in harm's way by inciting confrontations with those who break the rules.
If it seems like a verbal reminder to a park visitor will cause confrontation, turn to a park ranger instead.
It is a great privilege to enjoy the vast variety and thrilling power of nature in National Parks. But nature deserves respect.
These places rely on visitors to help fund their continued preservation. But they also rely on visitors to be on their best behavior and to leave these places as we found them, if not better.
You'll feel better about your next National Park visit if you treat the destination with the love and respect that is at the core of the Responsible Travel ethos. –Britany Robinson
READ MORE: 10 Best National Parks in the USA For Wildlife Watching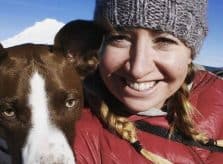 Britany Robinson is a freelance responsible travel and culture writer based in Portland, Oregon. In addition to Green Global Travel, her works can be found in BBC Travel, Mashable, The Daily Dot and more. Her blog, Travel Write Away, shares her advice and musings on travel writing. She's also the course director for Travel Blog Success. When she's not planning her next big trip abroad, she can often be found scoping out Portland craft beers and local hikes.
If you enjoyed reading Responsible Travel to National Parks, you might also like:
Why Responsible Travel Matters
GO GREEN TIP #117: 10 Steps to Becoming a more Responsible Traveler
GO GREEN TIP #111: A Guide to Ethical Eating When You Travel