Yellowstone National Park reportedly gets over 4.2 million visitors annually as of 2016. We don't blame folks for making the trip: The place is heavenly, with majestic landscapes and a wonderful array of wildlife.
There are Bears, Elk, Bison, Bald Eagles, Red Foxes, Martins, and even the Wolves have been making a comeback. So what's not to love?
But the ever-increasing popularity of national parks such as Yellowstone, Yosemite, and Great Smoky Mountains has proven a double edged sword. More visitors means more crowds, more traffic, and more bad behavior. It also means more pressure on the local ecosystems, which typically suffer from the stress of overtourism.
While those popular parks may get most of the foot traffic, we believe that the best US National Parks capture the natural beauty of America in its unspoiled splendor. For those of us who enjoy getting off-the-beaten-path and getting away from the crowds, these parks offer pleasures that belie their lack of popularity.
The following are our picks for 10 awesome, uncrowded national parks that every traveler should visit. Each of them may only see a fraction of Yellowstone's guests each year. But the fewer the number of visitors, the more unique experiences in store for you and other clever travelers…
READ MORE: How Mass Tourism is Destroying 30+ Destinations Travelers Love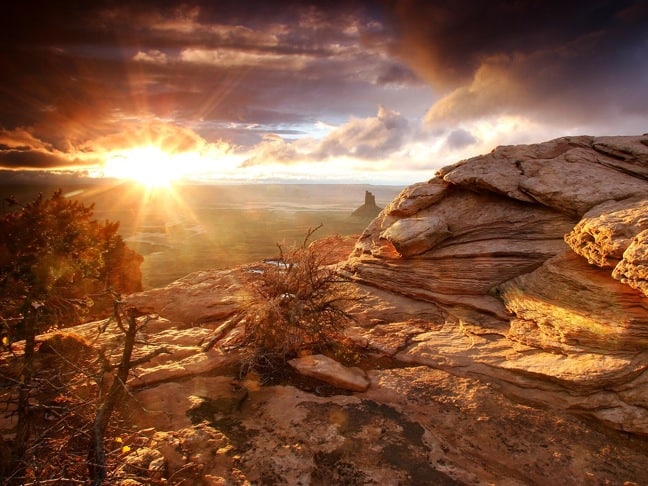 Canyonlands National Park (Utah)
There's lots to see in Utah. Most know all about Arches National Park and Zion National Park, but one place that's a bit overlooked in the Beehive State is Canyonlands.
With an insane amount of buttes and canyons carved out by the Colorado River, the three-sectioned park is an explorer's dream. Drive an SUV around "Island in the Sky."
Four-wheel through "The Maze." Hike across "The Needles." You'll be glad you did.
Jean Lafitte National Historic Park & Preserve (Louisiana)
History books label Lafitte a pirate, smuggler and a spy. National park guidebooks likely use much warmer words when describing the facilities named after him.
Though physically separated into six parts in different cities, each section of the park helps tell the story of the Mississippi River Delta.
Some areas tell it with wildlife exhibits (Barataria Reserve), while others do it with historical reenactments (Chalmette Battlefield) and music (Acadian Cultural Center).
READ MORE: List of National Parks By State (Epic Guide to "America's Best Idea")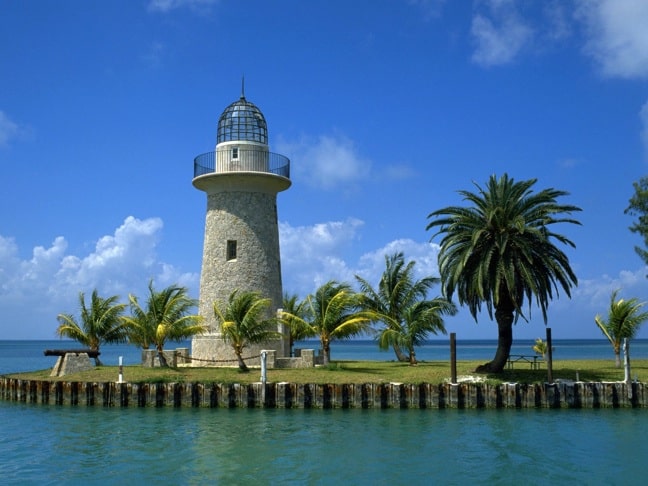 Biscayne National Park (Florida)
LeBron James once brought the city of Miami an NBA title. Not 30 miles away from the arena where he claimed the title is this underwater jewel that's quietly been winning over snorkelers and Scuba diver for years.
With over 173,000 acres and 72 shipwrecks to explore, Biscayne National Park is literally swimming in things to see and do.
So, you can have your fancy schmancy basketball parades. We'll be over here, celebrating with the manatees and dolphins.
Buffalo National River (Arkansas)
Along the beautiful, clear Buffalo River lies the ghost town of Rush. When zinc was a must-have commodity in the early 1900s, the place thrived. Now it lives in quiet, empty ruins.
Though the story reads differently for other stretches of the 135-mile waterway, America's first national river, it's still relatively quiet and empty.
But for those who want nothing more than to lazily float by abandoned ghost towns in rafts, this Northern Arkansas destination is like something out of a fairytale.
READ MORE: 10 Best Places to Scuba Dive for Your World Travel Bucket List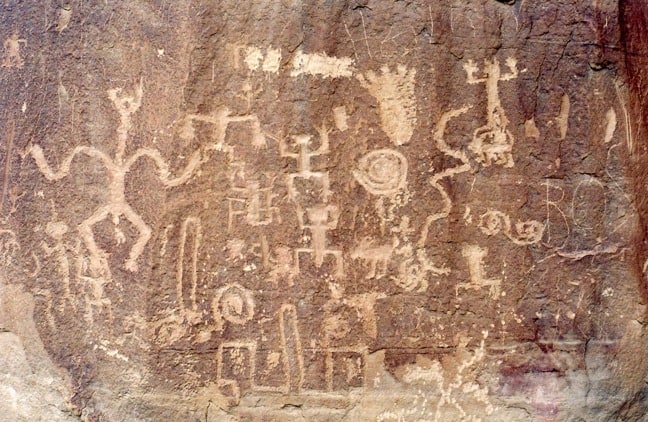 Chaco Culture National Historic Park (New Mexico)
It's not totally uncommon for the temperature in the northwestern sector of New Mexico to swing 60 degrees in one day.
Some historians believe that the temperamental weather played a role in the Pueblo peoples' demise in the area. Most who visit Chaco Canyon today marvel at all the scientific and architectural ingenuity left behind.
With kivas– massive stone-dominated areas reserved for spiritual ceremonies– as the backdrop, guided tours and campfire talks offer wonderful history lessons on America's indigenous peoples.
Isle Royale National Park (Michigan)
Explain this one: Michigan's Isle Royale is the largest in a cluster of islands in the world's largest freshwater lake (Lake Superior). And yet it's the fifth-least visited park in the nation.
It makes no sense! The low numbers become even more of a head-scratcher when you add in the fact that the park, which sits on the border with Canada, is home to hundreds of moose and some of the most serene hiking trails to be found anywhere in the world.
READ MORE: Best Hikes in the World (World Travel Bucket List)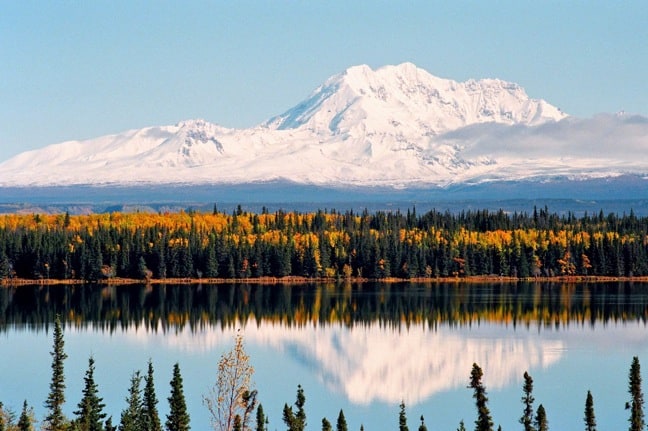 Wrangell-St. Elias National Park & Preserve (Alaska)
Spanning over 13 million acres, Wrangell-St. Elias is by far America's biggest national park. If it had a governor and local taxes, it would be the 41st largest state.
The massive Alaska property offers jaw-dropping scenic landscapes and adventurous outdoor activities such as glacier hikes, river rafting, and sea kayaking.
However, with the countless miles of terrain to traverse, we can understand it when trekkers elect to go the scenic flight route. It's both a good way to nurse your aching feet and a great way to snap images of roaming herds of Caribou.
North Cascades National Park (Washington)
Few places in the United States have shown the effects of global warming on their sleeves quite like this under-the-radar Pacific Northwest retreat.
As global temperatures steadily rise, the park's 300+ glaciers have steadily receded. Some have already melted away altogether.
Even still, there's plenty of magic left in these snowy Washington state hills. You'll find spectacular waterfalls and hundreds of plant species, too. We just hope we'll be able to say the same for our grandchildren's grandchildren.
READ MORE: Hiking Glacier National Park (Has the Crown Lost Her Jewels?)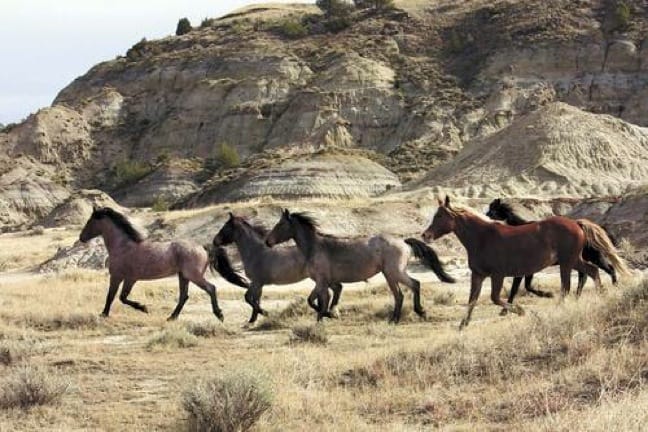 Theodore Roosevelt National Park (North Dakota)
America's 26th president, who's an icon of the conservation world, was a bit of a tough guy. The one-time deputy sheriff used to hunt bad guys and bison with equal fervor in these parts.
Fast forward 130 years and the rugged landscape still looks the same… well, minus the outlaws. Buffalo still roam the remote lands. So, too, do bighorn sheep and white-tailed deer.
In fact, the wildlife at this national park rivals that you'll find at Badlands. But Theodore Roosevelt has just half the crowd. Guess which one gets our vote?
Great Basin National Park (Nevada)
Last year about 90,000 people ventured into this park. While we don't have the figures to confirm it, we're willing to wager that at least half of them came to gawk at the glorious pines and wildflowers scattered about the park's 77,000 acres.
The other half likely came to gaze at the stars. And no, we're not talking about a vacationing Angelina Jolie.
With low humidity, high elevation, and modest light pollution, Great Basin provides some of the darkest night skies in the world. –DeMarco Williams
If you enjoyed reading 10 Best US National Parks For Your World Travel Bucket List, you might also like:
The Best National Parks in the USA For Wildlife Watching
10 Amazing Lakes For Your World Travel Bucket List
10 Most Threatened Rivers For Your World Travel Bucket List
10 Best Mountains For Your World Travel Bucket List