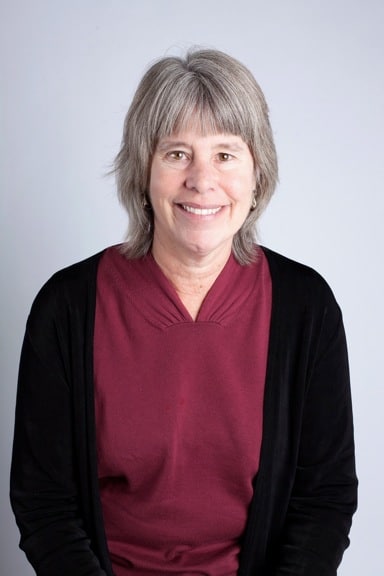 TIES Founder Megan Epler Wood
On the Evolution & Future of Ecotourism
I was influenced by Megan Epler Wood long before I even knew who she was.
After getting her Masters degree in Wildlife Biology from Iowa State University, Epler Wood went on to create The International Ecotourism Society (TIES) in 1990, with a mission to make responsible tourism a tool for conservation and sustainable development worldwide. Serving as President of that organization for 12 years, Epler Wood helped define what ecotourism is, oversaw ecotourism projects in 25 countries, and developed an infrastructure for responsible, sustainable tourism that continues to grow around the globe today.
In the years since she stepped down, Epler Wood has written numerous books about using sustainable tourism as an economic development tool, served as core lecturer at Harvard on Environmental Management of International Tourism Development, served as Executive Director of the Planeterra Foundation, and recently became Senior Professional Fellow at Cornell University's Center for Global Sustainable Enterprise. With her own company, EplerWood International, she's consulted with countries such as Honduras, Mexico, Sierra Leone, Brazil, Bangladesh, El Salvador and Brazil, helping to create their respective sustainable tourism development strategies. In short, she's the closest thing the ecotourism industry has to an international celebrity.
So you can imagine the honor when Epler Wood recently extended a personal invitation to us to travel with her to visit a new Maasai ecotourism initiative during the recent Ecotourism & Sustainable Tourism Conference in Kenya. Unfortunately, we were unable to get funding for that trip, but were delighted when she agreed to speak with us about the past, present and future of ecotourism.
READ MORE: How Mass Tourism is Destroying 30+ Destinations Travelers Love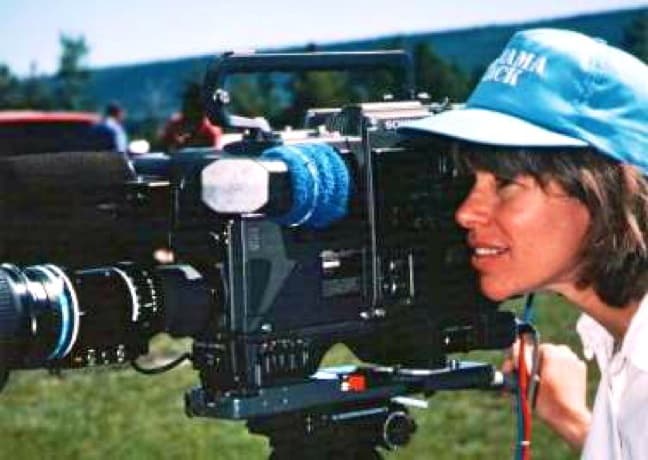 What originally inspired you to get involved in ecotourism?
I was a wildlife biologist, hired out of grad school to work at World Wildlife Fund under the direction of a brilliant man, Russell Train, the former head of the EPA. Russell Mittermeier, who became head of Conservation International, was there, as was Thomas Lovejoy, who was working on biodiversity conservation before that term was even known. I had a great opportunity to work with all of these people.
In the 1980s, the idea of sustainable development was new, and there was a big conversation about finding ways to benefit local people who wanted to conserve natural areas. Later, my husband and I lived in Colombia on a joint Fulbright scholarship, working on a film for WWF. People visiting these wild areas in the rainforest were bringing a large majority of the benefits that those local folks were seeing. There weren't a lot of other opportunities for them.
When I came home, I produced a film, The Environmental Tourist, which was approved for PBS. So that's how the whole thing got started– getting involved in both the conservation and tourism community, and figuring out how to put it all together.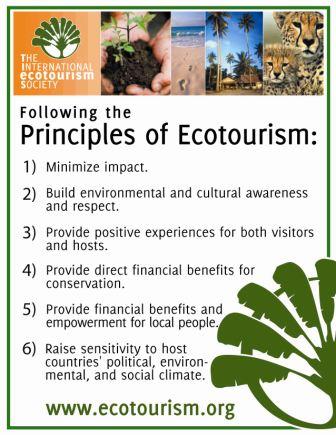 Many people don't understand the definition of ecotourism. How do you explain it?
After TIES was formed, the first board of directors came together on a retreat in Virginia in 1991, representing countries from Asia, Africa, North America, and Latin America. They agreed on the definition of ecotourism that is still used today– "Responsible travel to natural areas that conserves the environment and sustains the well being of local people." Essentially, it's a kind of travel that results in positive benefits from helping to preserve natural areas. Of course, the devil is in the details. The travel industry has spent years on creating guidelines, and other ways of monitoring how ecotourism works.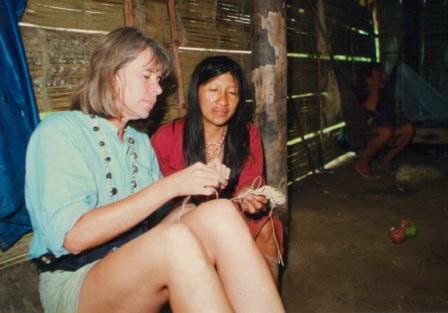 We're coming up on 25 years since TIES was formed. How has the travel industry's approach to ecotourism changed?
Ecotourism has been integrated into a larger sphere of more individualized travel, where there's more attention to the details of the customer's experience. In the early days, the idea of going to the rainforest was still relatively new. I did my thesis in Patagonia, and when I went to Torres del Paine there was nobody there! Now, it's a routine stop on many itineraries.
The whole idea of customized nature travel has gotten much bigger. If you look at National Geographic Traveler or Conde Nast Traveler, they're doing articles about "Experiential Travel," but they're essentially talking about ecotourism– bringing people into closer contact with nature and local people.
Many of the trends that were actually pioneered by the ecotourism world have gone mainstream, which I think is a wonderful thing on the side of the tourism experience. But when it comes to monitoring and managing tourism from an environmental perspective, it's been lacking.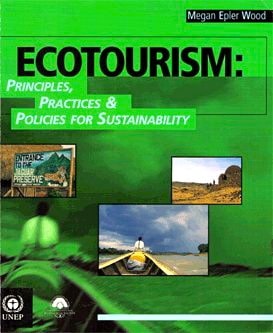 What standards do you think the industry needs to adopt in order to be considered truly sustainable?
As an industry and an NGO movement, we've been looking for almost 20 years at how to set industry standards. The European industry, which is more consolidated and is working with a much larger economy of scale, is integrating environmental reporting in a very good way. The surprising thing is that it's the big companies like Thomas Cook and TUI that are leading the way.
You'd think it would be the smaller experiential travel community in North America. They're trying to do things, but not in the same way, unfortunately. They're still using what I would call antidotal forms of environmental management. You often see owner-operated decision-making, and no sustainability management from a professional point of view. You see a lot of philanthropic decision-making, and there's nothing wrong with that when you look at it case by case.
The problem comes when you start checking out destinations. For instance, I've recently been looking at Zanzibar, a hot destination where a lot of smaller companies are going now. Unfortunately, the archipelago is being throttled by all types of problems because there's no coordination of environmental management. How we achieve that is going to be the question…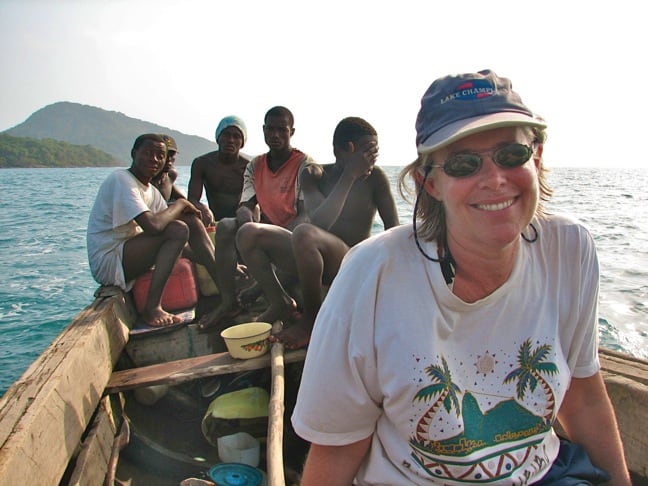 Can you talk about some of the emerging destinations that are doing interesting things in terms of developing an ecotourism infrastructure?
It's a completely different thing when you go to a country that hasn't had much time to build up yet. It's hard to think about visiting countries like El Salvador or Sierra Leone, which both suffer from the negative image of their well-publicized, long-past civil wars.
And yet they are both absolutely terrific places! The opportunity to implement ecotourism in both places is exciting. The local people are so ready to learn, and so hospitable. The natural resources are extremely beautiful. You can get off the beaten path and experience the authenticity everybody's looking for. I'd say it's 100% safe to travel there, and it's now possible to find small local tour operators. People are looking for business, and go out of their way to help visitors.
El Salvador is going to be as beautiful as Nicaragua, and Sierra Leone is going to be as great as Ghana. I think those countries have a lot to benefit from people traveling there, and they're great from an ecotourism perspective.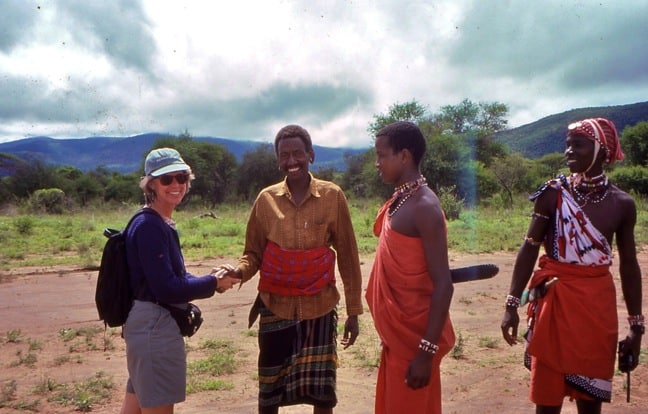 You recently led select VIPs to visit Kenya's South Rift Association of Land Owners during the Ecotourism & Sustainable Tourism Conference. What, for you, makes that project such a model of sustainable ecotourism?
That particular land association has 100% Maasai-owned land located between two of the most important parks in Kenya, with Maasai Mara on one side and Amboseli on the other. The major roads do not go through that area, so you have to go all the way around it to go between the parks.
It's extremely strategically located, and there is almost no tourism there now. It is 100% managed by the Maasai, and the landowners' association is designed to give indigenous people greater control over what happens to their land. It's 850,000 hectares (2,100,396 acres), and includes the Olorgasaili Prehistoric site where 900,000-year-old hand axes were discovered. They're on display in a very small museum there.
It's just spectacular! They have a resource center where educational organizations can go, and they're doing a lot of community well-being projects. Then we went out into the area with the lion researcher. I didn't see one tourist the whole time I was there– which in Kenya is really something– and we saw giraffe, wildebeests, lions, etc. My hope is to get involved in these development projects and help them advance so that they can start bringing in responsible tours.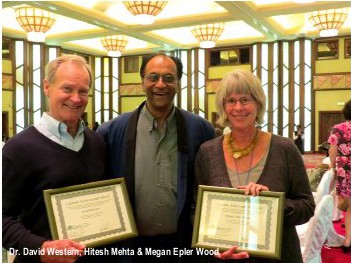 You were presented with a Lifetime Achievement Award from TIES at ESTC for your ongoing dedication to ecotourism. What did that honor mean to you?
It's been over 20 years since we founded TIES. One of the most meaningful things about getting the award was that it happened in Kenya, where I originally proposed to Dr. David Western– a Kenyan, and our first chairman of the board– that we launch such an organization.
I had been working in Washington, DC with the conservation community, but I needed a highly respected, internationally known leader to work with me. He agreed to do it, which was a very generous thing for him to do. He had some sources of funding, so the two of us put our funding sources together and, in many ways, it was a joint venture. He received the lifetime achievement award last year, and I presented it to him.
I still remember what he said in 2012: "Megan, I have to tell you, I never thought it was going to work!" But still he gave me the ball and let me run with it. His faith and confidence in me meant a lot, and so having him there and in Kenya this year was really a wonderful thing. –Bret Love; photos provided by EplerWood International
If you enjoyed our interview with Megan Epler Wood, you might also like:
The Beauty of Nature Travel: A Blog Round-Up
GO GREEN TIP #98: 40 Earth Day Tips For Going Green
What is an Eco Lodge? A Guide to "Green" Accommodations
Easy Ecotourism: 10 Simple Steps to More Sustainable Travel
The Benefits of Ecotourism: 20 Travel Bloggers on the Importance of Nature Travel