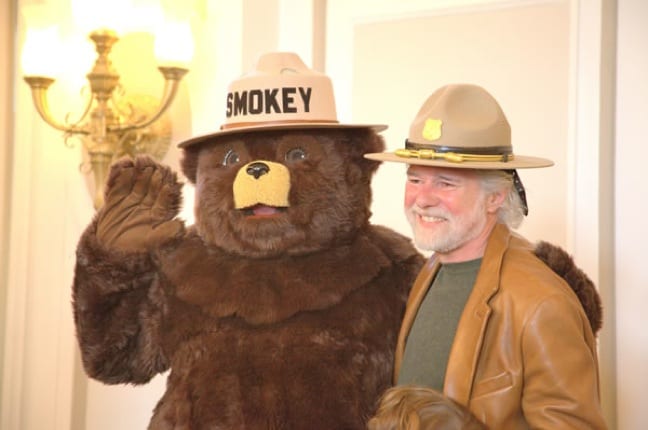 If you know Chuck Leavell's name, it's most likely from his famed tenure as keyboardist for The Allman Brothers Band (1972-1976) and The Rolling Stones (1982-present). But the 2004 Georgia Music Hall of Fame inductee, who owns a farm just outside Macon, is also a two-time Georgia Tree Farmer of the Year and a staunch proponent of environmental conservation.
Appointed by Governor Sonny Perdue to the Georgia Land Conservation Council in 2006, Leavell went on to co-found Mother Nature Network, one of the world's most influential sources for environmental news. A longtime friend of his daughter, Amy, I was delighted to get a chance to speak with Leavell recently about sustainable farming, MNN and the future of the world's forests.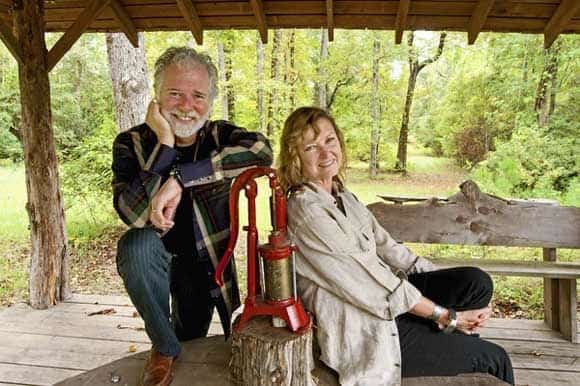 I know your musical history, but I've never heard the story of how you got into tree farming?
It's all my wife's fault. Rose Lane and her family have been connected to the land for generations as farmers, tending livestock and tending forestlands. When we got married and I began to spend time with them, I gained an interest in land issues. In 1981, her grandmother passed away, leaving her with 1,000 acres of land and a house known as "The Home Place." So it became our personal responsibility to carry on this heritage of stewardship. I looked into many options for land use– farming, cattle, pecan trees and other possibilities­– but it seemed like they would take too much time if I wanted to continue to pursue my musical career. My brother-in-law, Alton White, suggested we consider planting what was an old crop field with pine trees for long term management. That set a light bulb off in my head, and I began to educate myself on forestry. I took a correspondence course while on tour with the Fabulous Thunderbirds in the early '80s, and Rose Lane and I began to manage the land for long-term forestry and wildlife. I am still a student of these things, and have found a deep passion for them.
What are the key lessons about sustainable forestry/farming you've learned?
Mainly that it IS sustainable. If we manage our forests carefully and wisely, they will continue to give us their wonderful gifts­– materials to make books, magazines, newspapers; materials to build our homes, schools and churches; materials to make musical instruments like my piano. They clean our air, clean our water, and provide home and shelter to all manner of wildlife. Now we are even exploring biomass for energy usage, which should be a component of our renewable energy quest.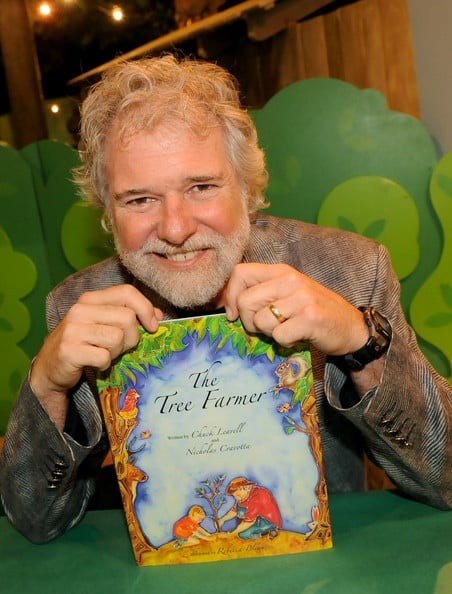 What inspired you to launch Mother Nature Network back in 2009?
My partner, Joel Babbit, has had a stellar career in Public Relations and Advertising. He called me in for a meeting and said, "My clients (Coca-Cola, Dell Computer, etc.) want to get their environmental messages out over the Internet. I've been trying to find a place I feel good about spending their budgets, but can't find anything." I was familiar with a number of sites, and there was not an iconic site for environmental issues. So he says, "Do you want to help me build one? I'll resign my position if you'll go in with me." I was shocked, but I was in. Joel got backers to commit up to $10 million to start it, which amazed me. We put together a staff, opened offices in Atlanta and set to work. I saw it as an incredible opportunity to get good answers to good people that were seeking accurate information for how to be kinder to the environment and live more responsibly. We launched in January of '09, and we've recently passed the EPA in popularity. We're getting over 4 million hits a month and over 24 million page views, which shows that folks all over the world are looking for ways to do better environmentally. This is not some phase: It's a game-changer. We have to seek better ways to conserve, find better renewable energy sources, and use technology to the benefit of our environment. I think it's the most important challenge for all of us now.
What's your take on why regular news outlets don't give more coverage to environmental issues?
I believe it's because they want more sensational things. When you have something like the Japanese Tsunami or the BP Oil Spill, they'll report about it. But if there are stories about some new kind of battery technology, they'd rather write about what J Lo wore at the Academy Awards or some political scandal. What we're trying to do at MNN is focus on all aspects, not just of the environment, but on responsible living– safety issues, community development, biomicicry…. These may not be "sexy" issues, but they are important issues folks want to learn about. It's responsible journalism as opposed to sensational journalism.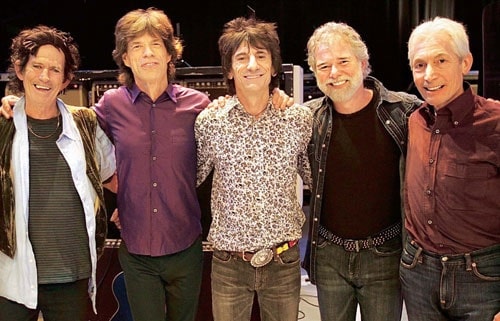 This is a big election year. What role do you see government playing in our future sustainability?
We can't do everything with government, but government needs to play a role. I think creating incentives for renewable energy is important, both for companies engaging in wind, solar, biomass and such, as well as individuals that want to install geo-thermal or solar systems, better insulate their homes and such. There should be incentives for hybrid cars, both in manufacturing and on the consumer end. Government should set more goals and standards to get to renewable resources. Europe is doing that with some good results, but it is going to take public, private and individual efforts to get to where we need to be.
All around the world, forests are being destroyed at an alarming rate. How can we save them?
These are complicated issues, but they're largely connected to economic problems. If an individual can make more money in a poor part of the world by cutting down forests and putting cattle on the landscape, what are they going to do? We need to change the economics such that it is more profitable to grow trees than to cut them. Ecotourism can help, and better markets for forest products can help. We have to have a reason to grow trees. Wood is the greenest of all building products, and we use trees to make paper and pulp products. Wood is an organic, renewable resource, so we can use them for energy. We need to manage forests sustainably, but if we don't have a market for using that wood then you won't have the forests.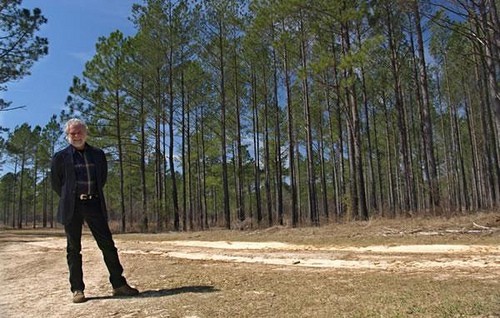 What changes do you hope to see over the next 30 years to ensure a sustainable future for the trees?
There are so many issues… We've lost hundreds of thousands of jobs that are forest-related. We need to offer incentives to companies to stay here in the US. If we do that and at the same time make sure we're managing sustainably, we'll have good reason to keep our forests. Another thing that folks don't think much about is what I call the "Invisible Forest Health Crisis," or the loss of forests and other natural lands to development. We lose 6,000 acres a DAY in our country! We have 310 million people in the U.S. now, and will have 400 million by 2040. However you look at it, that's a tremendous amount of pressure on this planet. If we're going to continue to experience this growth, we HAVE to find better ways to deal with it– better ways to keep our natural lands natural, and our forests as forests. –Bret Love
If you liked Check Leavell, Interview with Mother Nature Network Co-Founder, then you might also like:
INTERVIEW: CeeLo Green Launches GreenHouse Foundation To Help Kids Go Green
INTERVIEW: Sustainable Living Expert Laura Turner Seydel's Simple Steps To Go Green
INTERVIEW: Ted Turner Interview On Saving The World With Alternative Energy
INTERVIEW: Al Gore On Climate Change
Sustainable Agriculture: Is Will Harris' White Oak Pastures the Future?