We all love to cozy up by the fireplace during these cold months, especially those of us down South who are having trouble adapting to the unexpectedly extreme cold snap we're having this year!
The downside, as we all know, is that building a fire means a big burn for an ever-bigger buck. It may be an energy-efficient way to heat up your living room, but the chimney sucks so much heat of out the room that you're risking a huge increase on your heating bill when the fire's out and the rest of the house plays catch-up.
But there are several energy-saving tips that can help you to maintain the best of both worlds: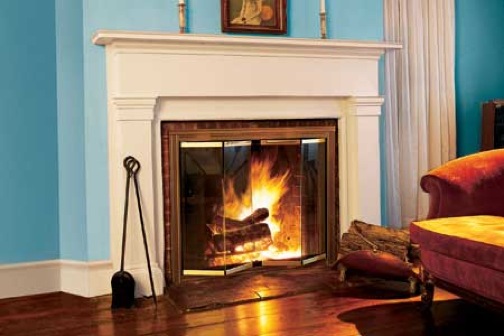 • Reduce heat loss by opening the lower dampers or a nearby window just slightly, and closing doors leading into the room. This keeps the heat safe inside the rest of the house and equalizes the room you're in.
• Always make sure to close the damper when the fireplace is not in use, and use grates of C-shaped metal tubes to lure cold air in and circulate warm air back into the room.
• If you're still unsatisfied, consider switching to a gas-burning fireplace, which experts claim are 70% more efficient than wood-burning fireplaces. –Jenni Williams