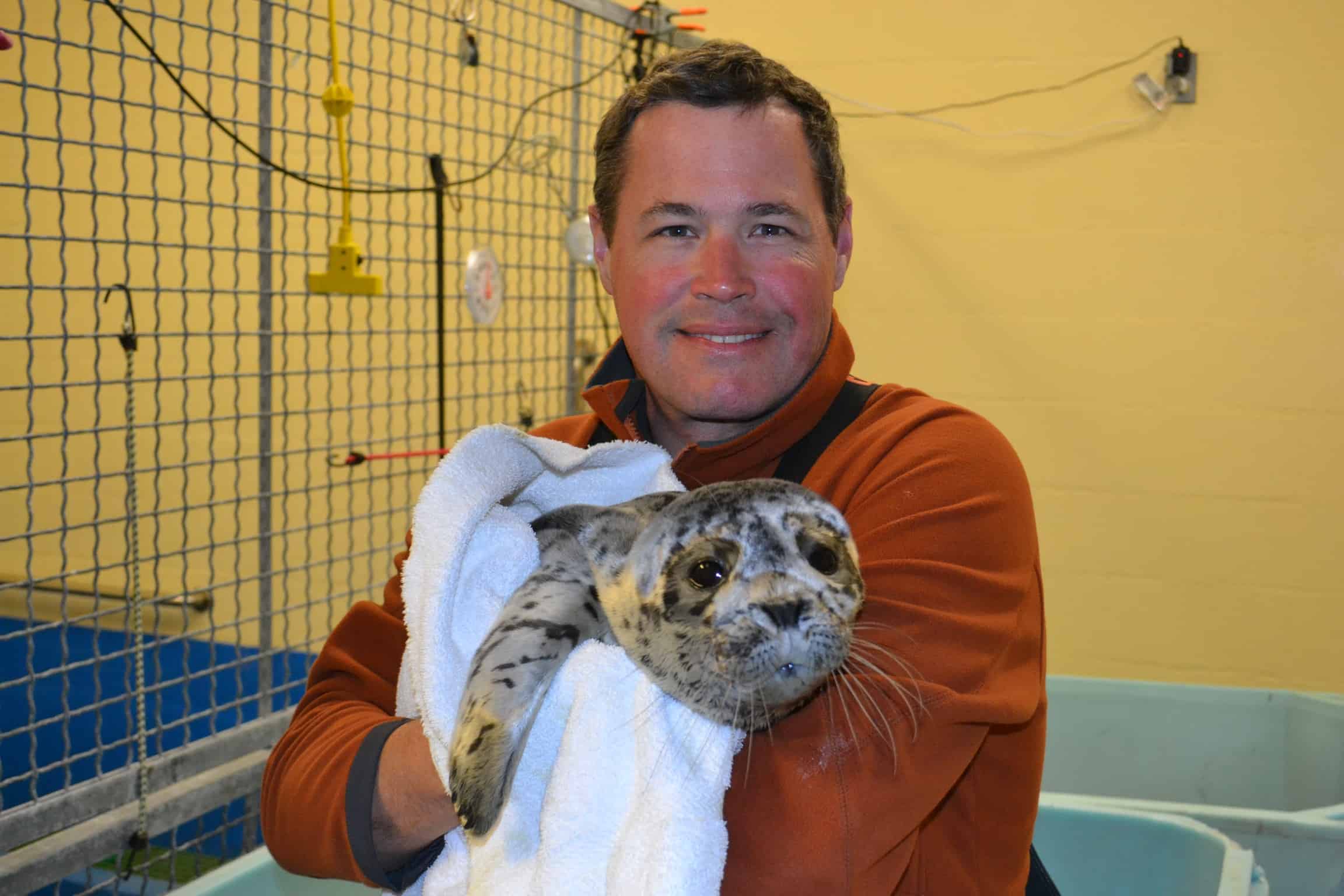 Jeff Corwin Interview on
Conservation, Climate Change & Ecotourism
Back in the late '90s, before I really started traveling the world, TV shows such as The Crocodile Hunter and Going Wild With Jeff Corwin stoked my lifelong interest in nature and wildlife.
Watching Jeff Corwin and Steve Irwin exploring the world and sharing their passion for conserving its creatures was a huge inspiration for me, and on the vision that ultimately became Green Global Travel. So it was a huge honor to have a chance to interview Irwin before his untimely death, and to hang out with and get to know Corwin through our mutual friends at the Georgia Aquarium.
With bachelor of science degrees in biology and anthropology and a master of science in wildlife and fisheries conservation, he combines a rich background of education and field work with a platform that allows him to reach the masses. So for my third Jeff Corwin interview I wanted to focus less on his Emmy-winning TV show, Ocean Mysteries, and more on his work in wildlife conservation…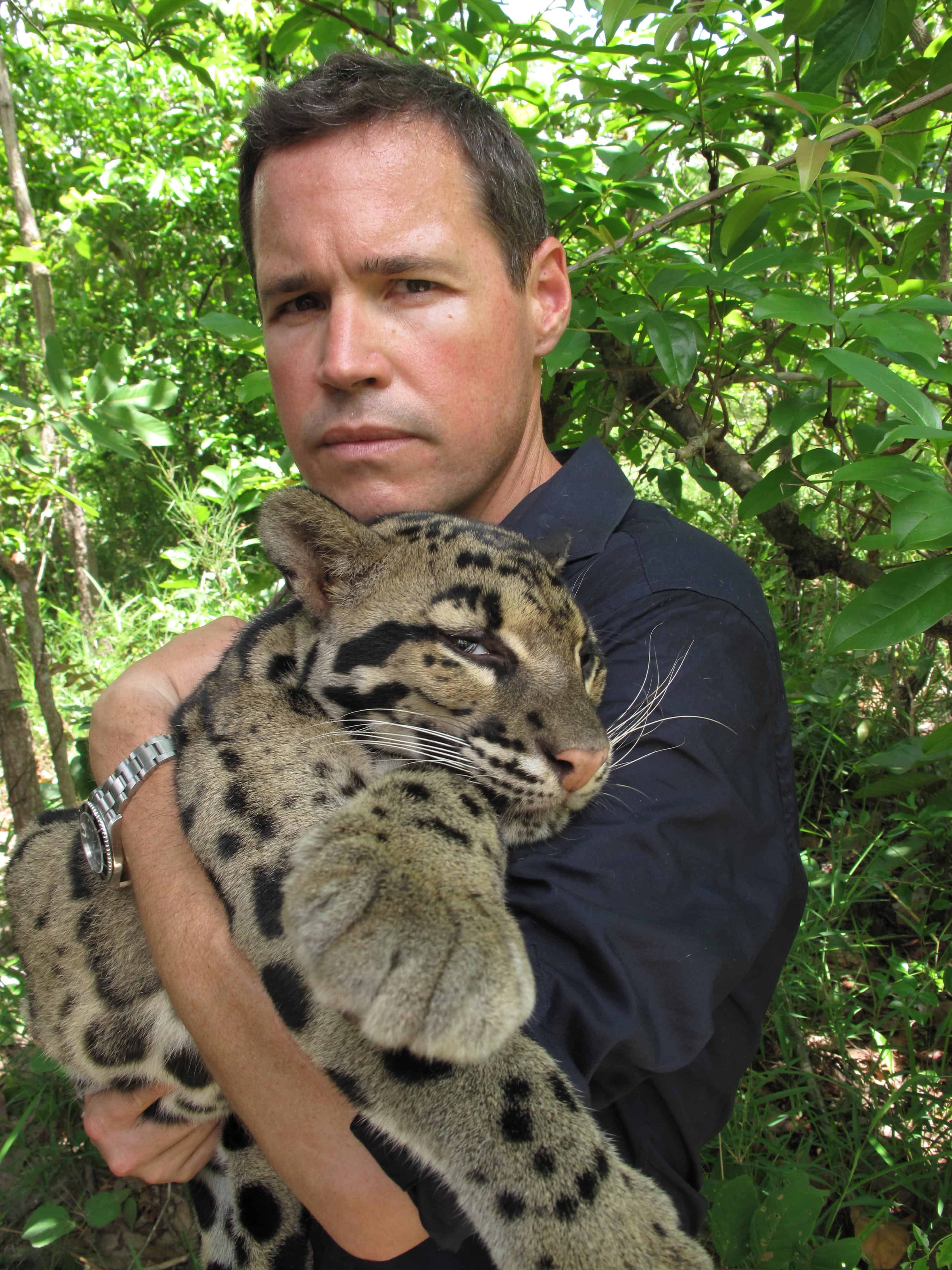 You seem to have the heart of a conservationist, with the reach and influence of a TV star. After 20 years, what do you love about hosting a TV show?
I enjoy the journey of doing both. As an explorer and naturalist, I love those wild, remote moments. As a television presenter and producer, I enjoy taking those moments and crystalizing them into an experience that I can share with a global audience.
In the case of Ocean Mysteries, millions of people tune in each week. The moment, for me, is intimate, yet it reaches millions of eyeballs.
I hope that connection will inspire a level of empathy, compassion and concern for the conservation challenges we face, and ultimately instill a sense of environmental stewardship in our viewers.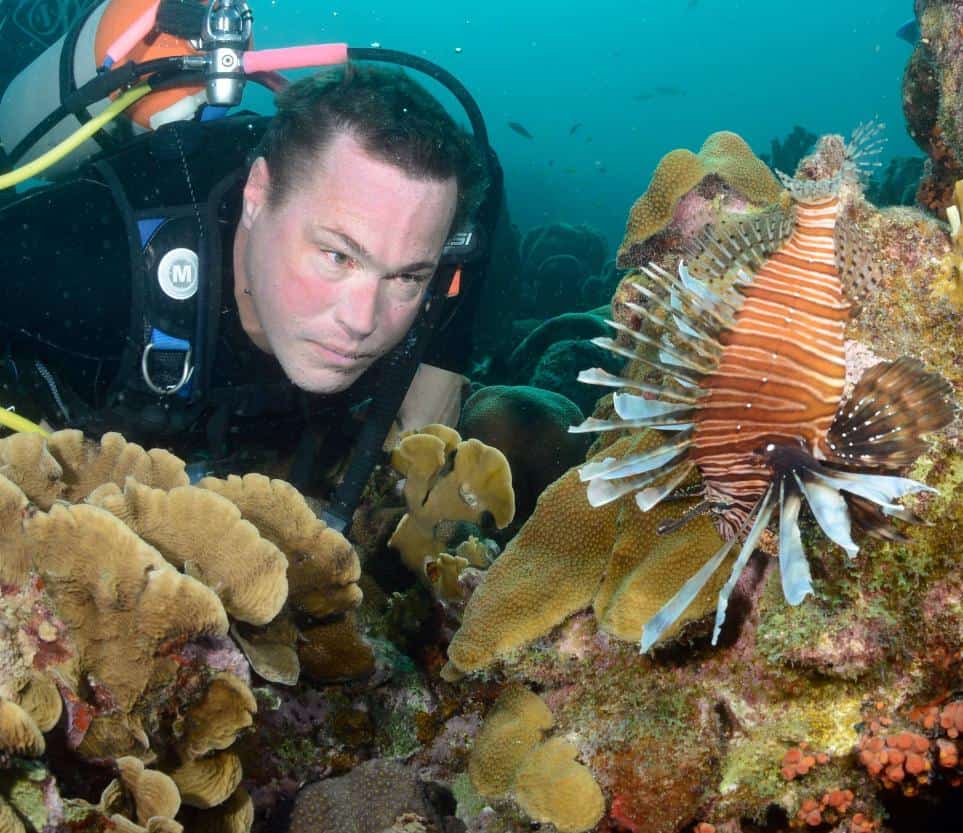 One of my big issues with some conservationists is that I don't feel they do enough to connect with and inspire the average person to care more about nature and wildlife. Why it is important for you to reach out to the masses?
I think there are a number of reasons why it's important to connect with the general public when it comes to conservation, sharing information about and experiences in nature.
It's ultimately all of us who are a part of this mass population. We are all users and consumers of natural resources. We are the ones who will determine the fate of species, the future of natural habitat and the quality of living communities
With better information, we're empowered to make much wiser and more sustainable decisions.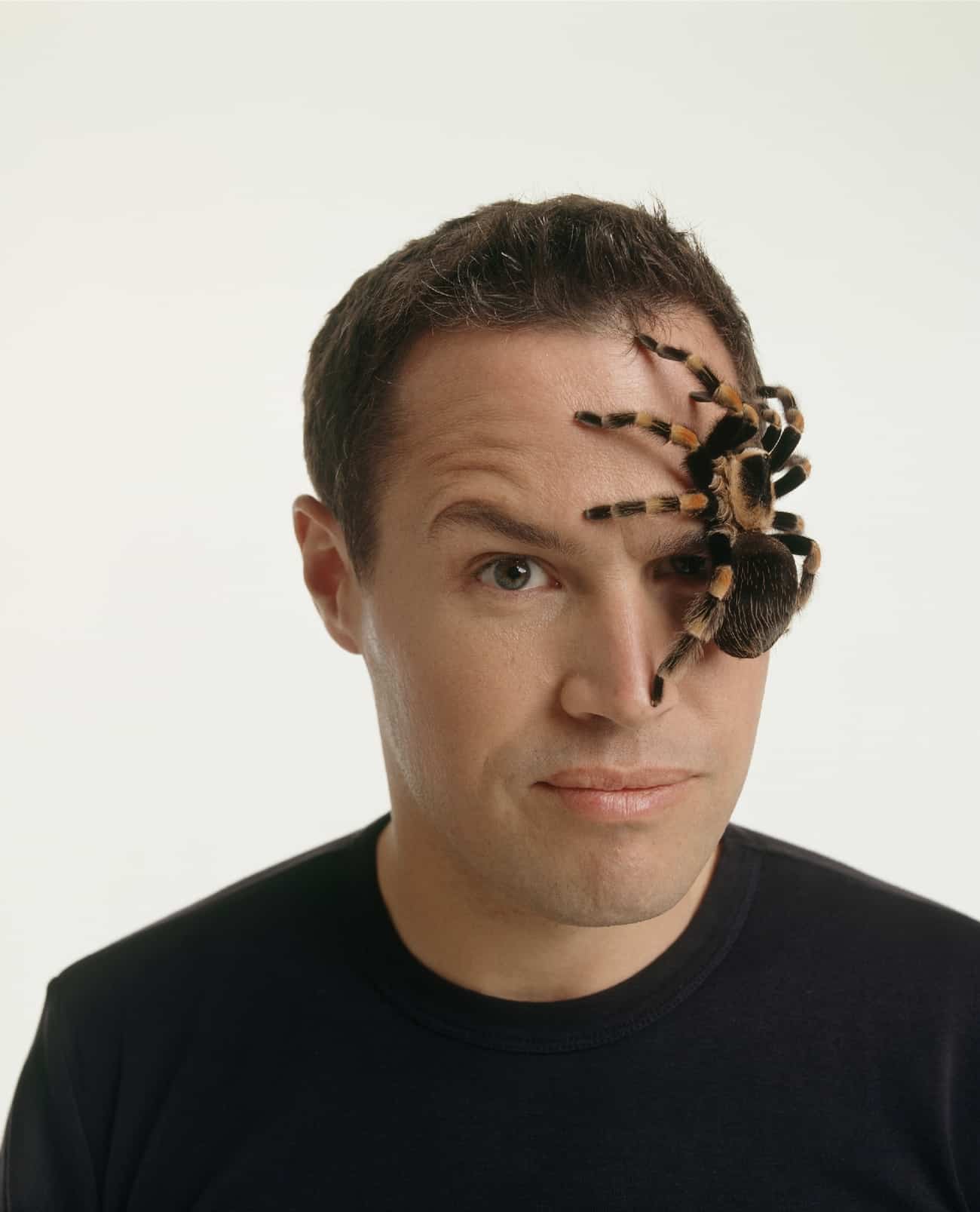 How have you seen people's interest in preserving nature and wildlife changing over the last 20 years?
I think there's a general interest among the public about these things that they didn't necessarily have a pulse on before.
For example, if you look at sharks where I live in New England, 50 years ago a good shark was a dead shark. Now we have a rebounding population of Great White Sharks because of a rebounding population of seals. The seals are rebounding because of conservation efforts, and the sharks are rebounding because they have an all-you-can-eat buffet. Now people are excited and celebrate the shark's recovery.
But we still face huge challenges, like climate change. I'm surprised that so many people are not more accepting of the realities of climate change. I was a speaker at a conference with well-educated, successful business people, and very few of them believed in climate change. They feel it's a conspiracy. I had to walk them through the realities and show how we see it in little and big ways every day.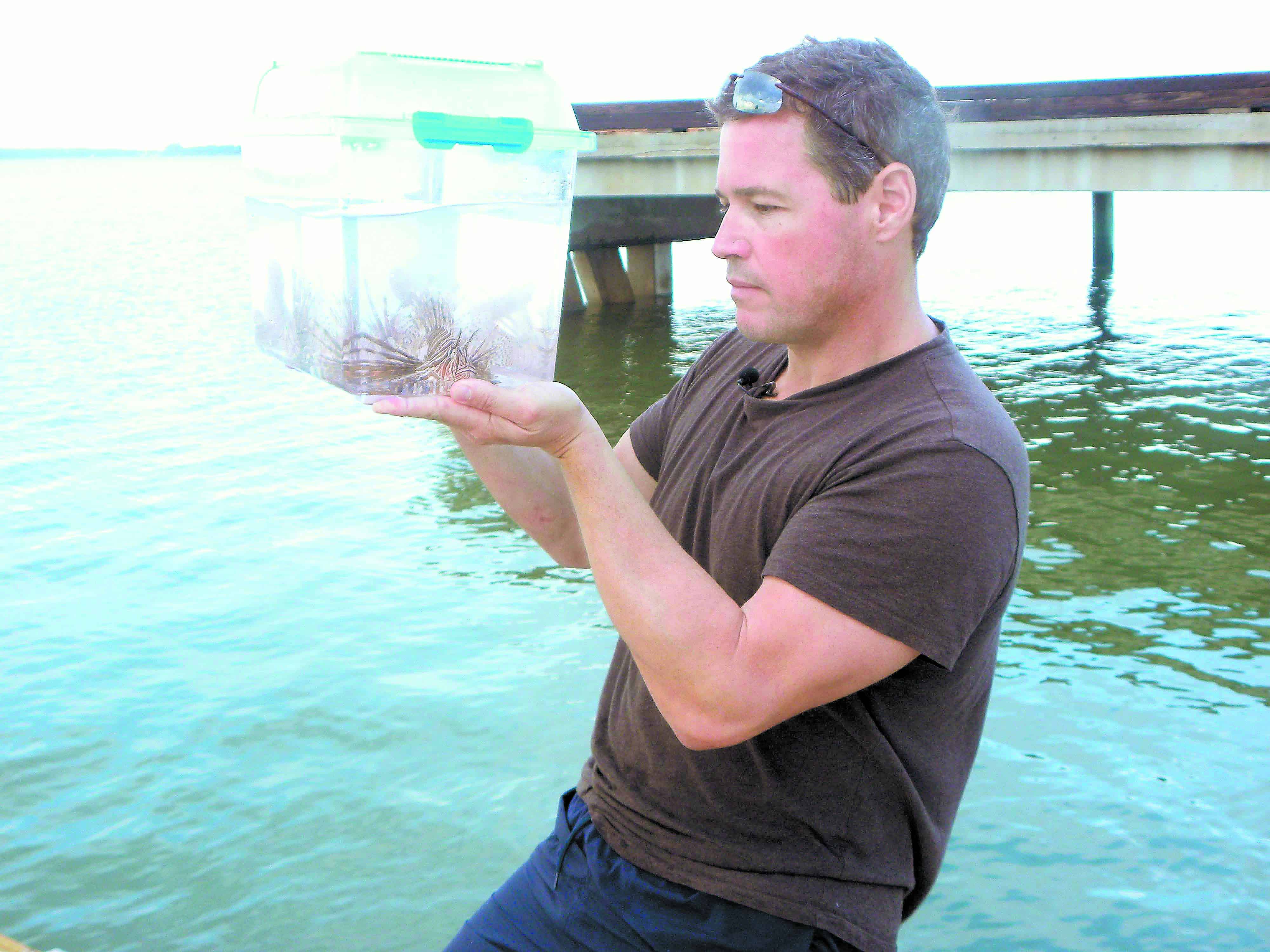 Do you feel that their resistance is a genuine lack of belief in climate change, or is it profit-driven?
I think it's mostly a numbers thing. But I think a lot of corporate business people actually do care about the environment. If you look at the nature foundations that work with wildlife and securing protected land, a lot of their donations come from corporations.
But I think that there's a religious conflict wherein people have problems processing the idea that we can have such a power over our planet, and that a mighty deity would stand by and let us do that.
Some people just don't think we can have that much of an impact on our planet. They can't accept the fact that we've been changing the atmosphere with greenhouse gases and warming our planet at an unnatural rate for over a century. They want to look at climate change as a natural thing.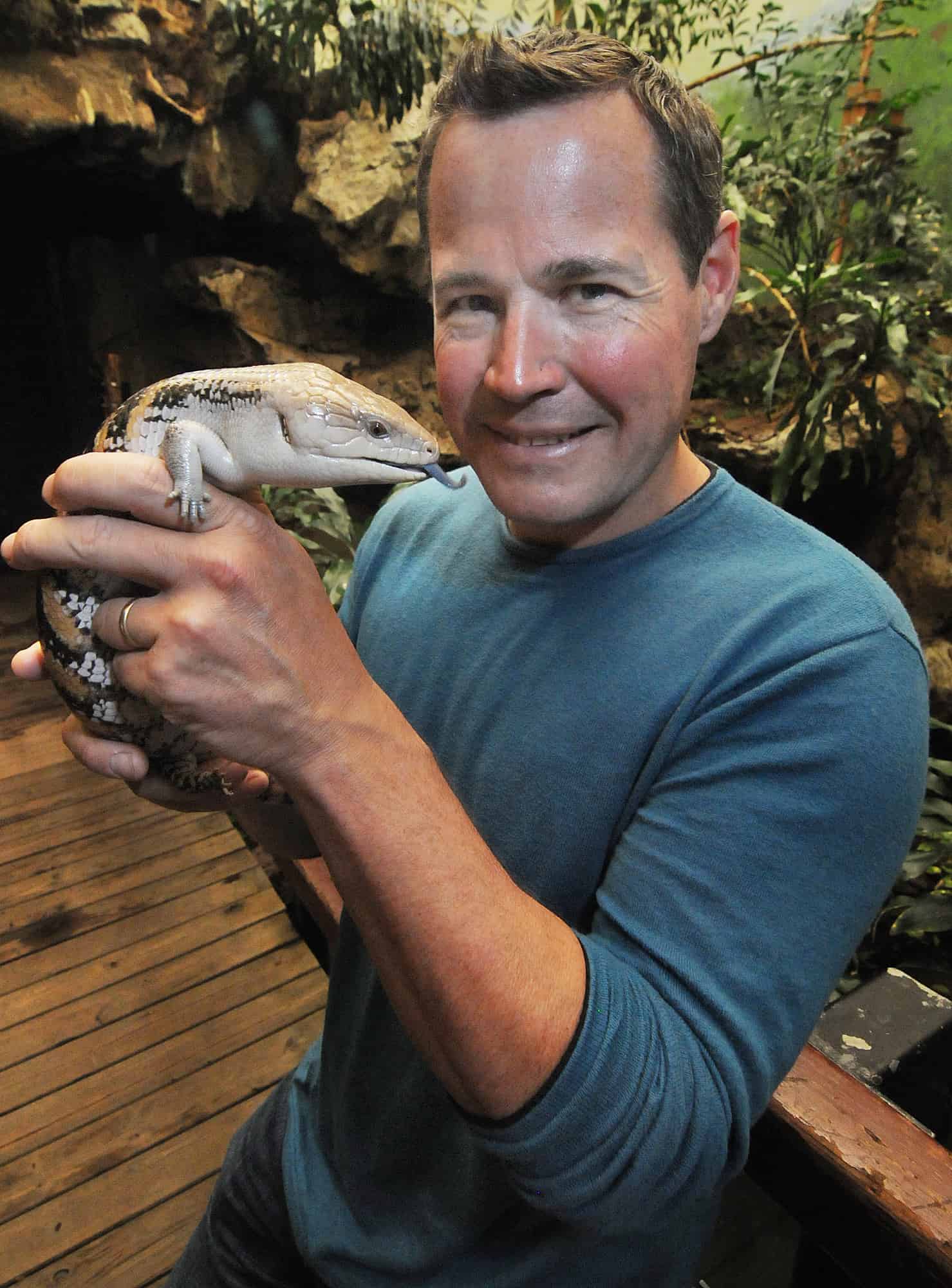 How do you respond to that?
I try to carefully and respectfully say, "While there may be a greater power and a unique spiritual nature to life around us, it doesn't mean we don't have an impact." World spiritual leaders ranging from Christians such as the Pope to the Greek Orthodoxy and Islamic Imams… all these folks believe that human beings are being very careless with our planet, and that climate change is a result of that.
A lot of it comes down to politics. I don't know if the earth can heal itself. We're doing things that are wiping species to the brink of extinction. When a species has come back from the brink, it's been a result of human effort, with necessity being the mother of invention.
We know that we could wipe out all life with nuclear radiation and bombs. But we cannot afford to wait and gamble that a mighty power is going to step in at the last minute and fix everything. Maybe he or she will. But if that great power doesn't step up, we need to be proactive now to make changes.
The roller coaster has left the station and is rolling downhill. That roller coaster is climate change. We need to tackle the obstacles and try to slow it down.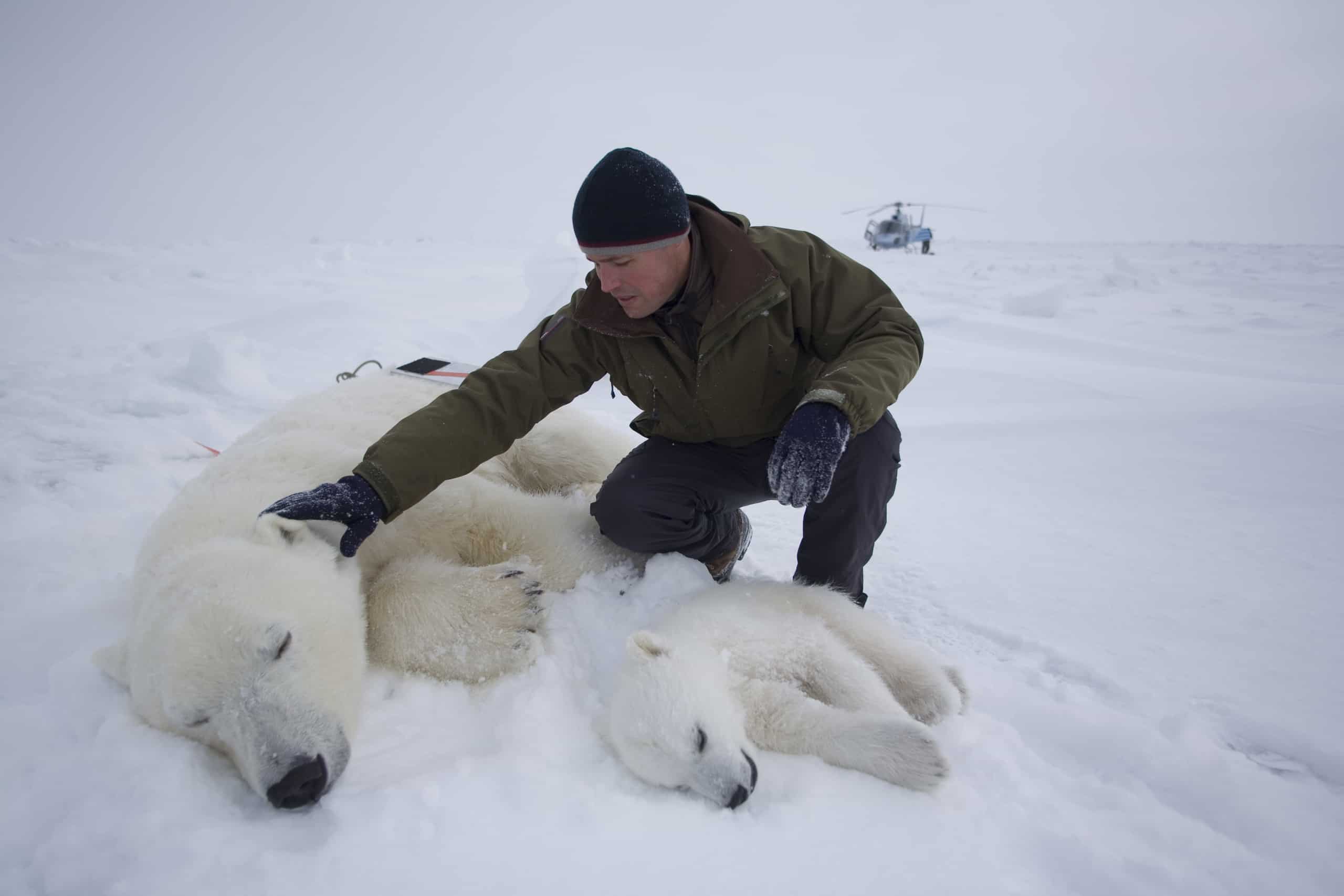 There's so much negative news about the environment these days. How do you stay positive and believing that we can actually make a difference?
Because I think we can. We've shown examples with global ratified agreements that say we're going to prevent an increase in temperature by a few critical degrees over the next few decades.
We came together in Paris [at the 2015 United Nations Climate Change Conference, a.k.a. COP 21] and basically said we're making decisions that will make things better for our kids and grandchildren. The fact that politicians are making these altruistic decisions that will benefit someone else gives me hope.
When I sit down and explain the science to people, the lightbulb clicks on and they do make changes. Look at recycling: You couldn't shove recycling down people's throats 20 years ago, and now everyone recycles. It's become a habit. The development of alternative energy sources like solar and wind has come along way just in the last few years..
We can now say that, within our lifetimes, there will come a day when we're probably not going to be using a lot of gas. We already have viable, attractive, competitive electric cars. The technology sector is on the edge of blowing up now that we know that there's true financial benefits from innovation.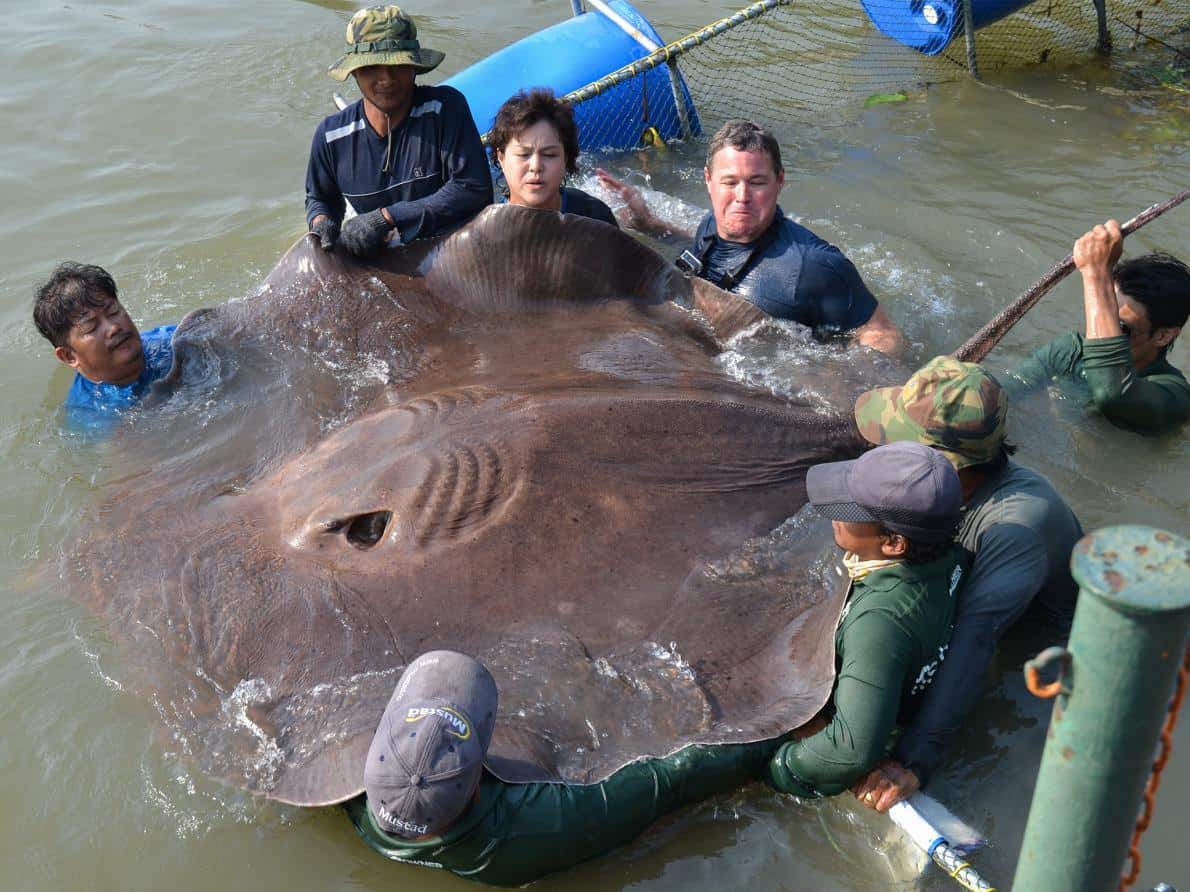 Can you talk about the connection you see between ecotourism and conservation?
I think there can be a real positive benefit when ecotourism is wisely managed. Good ecotourism is light on the carbon footprint and respectful of the places they're exploring. It also ensures that the benefits that come from the visitor's experience help the local community.
It's great because visitors often take that experience– their relationship with that place and understanding of its conservation challenges– and bring it home. By talking about it, they help to spread it globally so that it can be a point of action.
Then the local communities also benefit, because they're getting a livelihood based on protecting a wild place verses unsustainably exploiting it.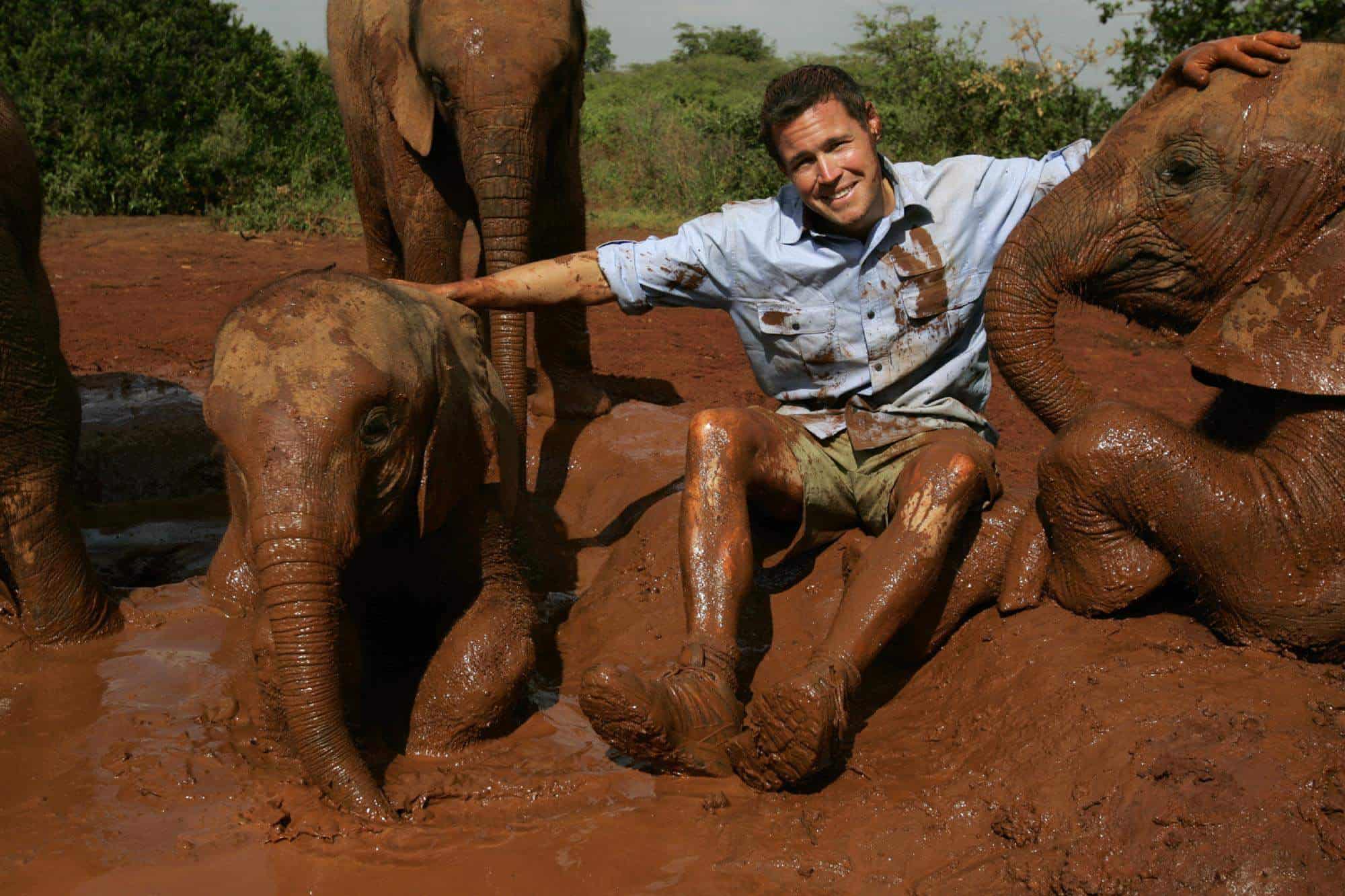 You're leading some lectures and safari drives in Serengeti National Park for our friends at International Expeditions later this year. What do you get out of that face-to-face contact with travelers who clearly care about nature?
I'm very fortunate because, when I go to Africa, I often get to get out of the Land Cruiser and do something a lot of folks can't do. I'll get to help collar a lion, track a poacher, or move a rhino to a sanctuary out of harm's way.
Those experiences have provided me with an understanding that I get very excited about sharing. Whether I'm on a game drive or giving an intimate evening lecture about how the venom of a Black Mamba works or the energy infusion that comes from a generation of protein-packed antelope in the ecosystem, I get very excited about it.
I'll never forget the first time I went to Africa in my early twenties, and I've had the good fortune of going back as a television presenter many times. Every time I go there, it's something new and amazing. So I'm really excited about sharing my passion and the inspiration I've gotten from Africa with travelers. –Bret Love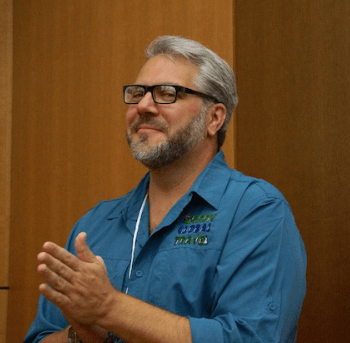 The co-founder of Green Global Travel and Green Travel Media, Bret Love is a journalist/editor with 21 years of experience. He's been published in over 100 print publications, including the Atlanta Journal-Constitution, National Geographic, Rolling Stone and Yahoo Travel. He's an in-demand speaker at travel conferences, covering topics ranging from branding and content marketing to responsible travel and how DMOs can work with bloggers. He's also made a name for himself as a content and influencer marketing strategist, advising companies such as Discover Corps and International Expeditions.
If you enjoyed our Jeff Corwin interview, you might also like:
INTERVIEW: Dian Fossey Gorilla Fund CEO Tara Stoinski
INTERVIEW: The Cove Director Louie Psihoyos on Racing Extinction
INTERVIEW: Dereck and Beverly Joubert on Wildlife Conservation
INTERVIEW: Joan Embery on Why Zoos are Good for Conservation
Easy Ecotourism Tips: 10 Simple Steps To More Sustainable Travel