With no roads, no airport, and the nearest town two hours away by boat, Corcovado National Park is about as "away from it all" as you can get in Costa Rica.
Casa Corcovado Jungle Lodge, which is located on the park's border, is as close as you can get to staying in Corcovado without having to sleep in a tent on a ranger station's porch, surrounded by strangers in extremely close proximity.
It's also one of a very few eco-resorts to have earned the 5-Leaf rating from Costa Rica's Certification For Sustainable Tourism.
READ MORE: Ecotourism in Costa Rica: The Ultimate Eco Travel Guide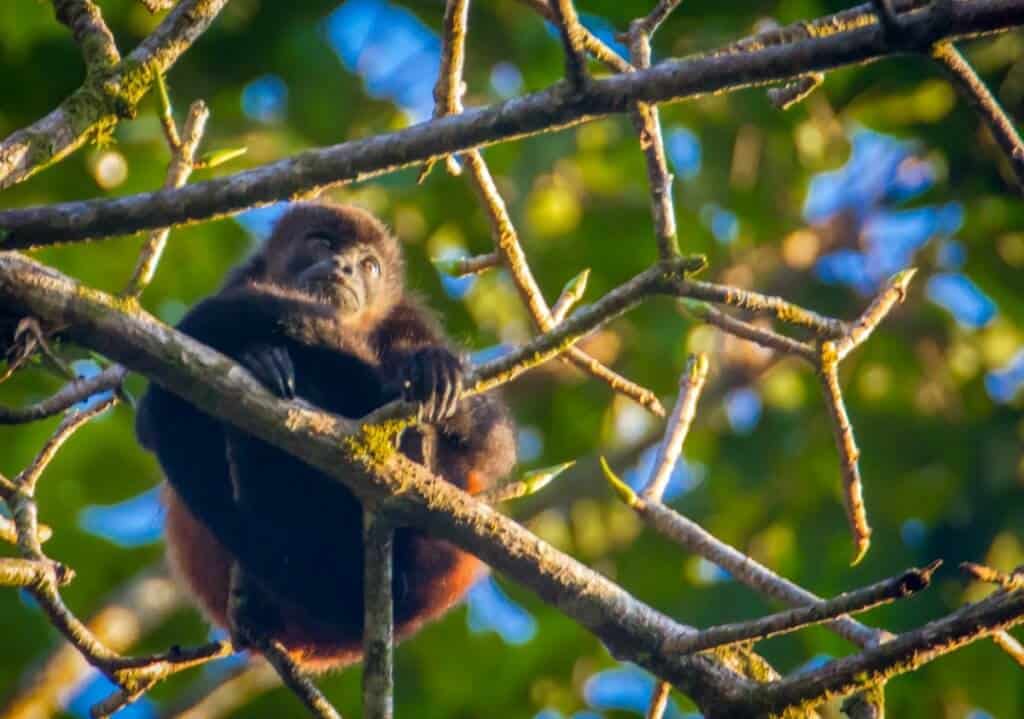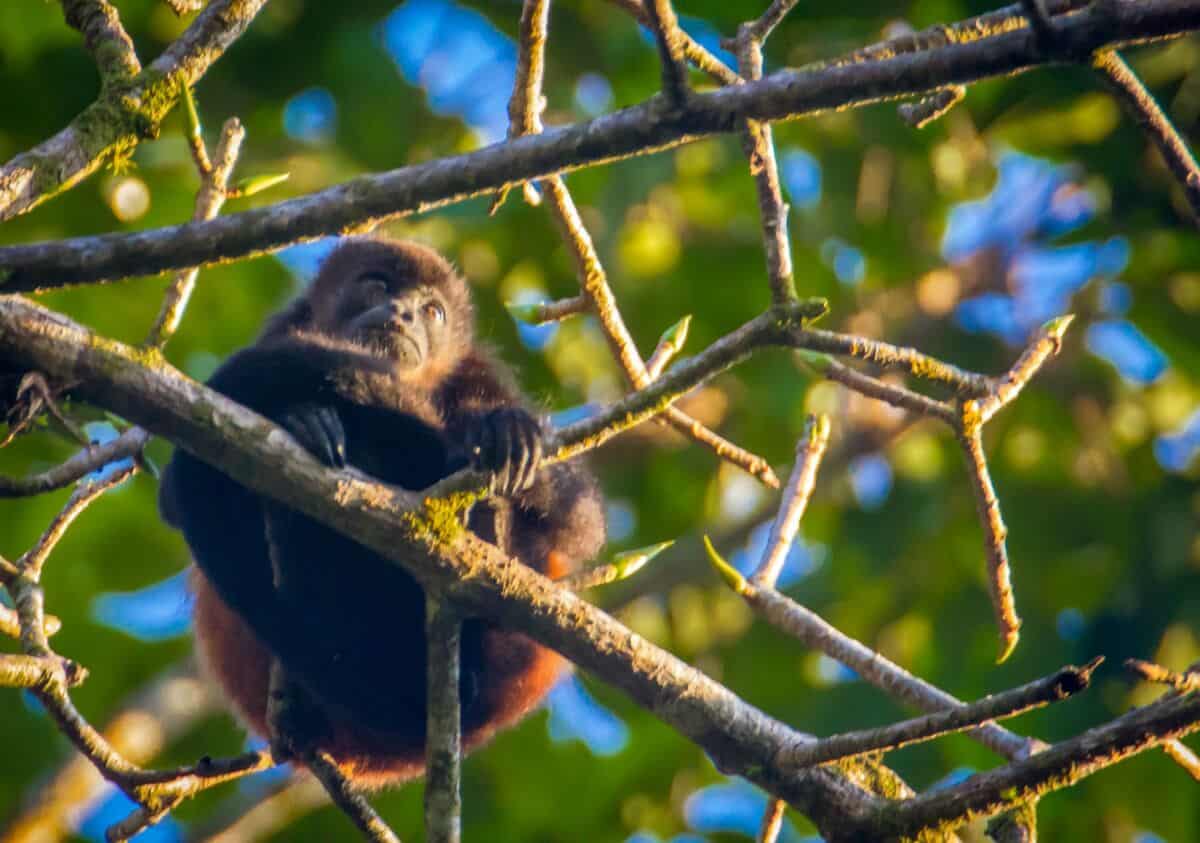 Casa Corcovado Jungle Lodge History
The lodge's roots can be traced back to 1974, when Chicago-bred owner Steven Lill came to Costa Rica with his best friend as a backpacker during a semester off from college.
The buddies ran into a Tico who was selling property on the Osa Peninsula, which at that time was still an untouched Eden. There was no national park yet (Corcovado was founded in 1975), no tourists, and no local communities to speak of.
Within a year, the two 23-year-olds had relocated to Costa Rica, initially trying their hands at subsistence farming and growing cacao.
READ MORE: Hiking Corcovado National Park: A Journey Into Remote Costa Rica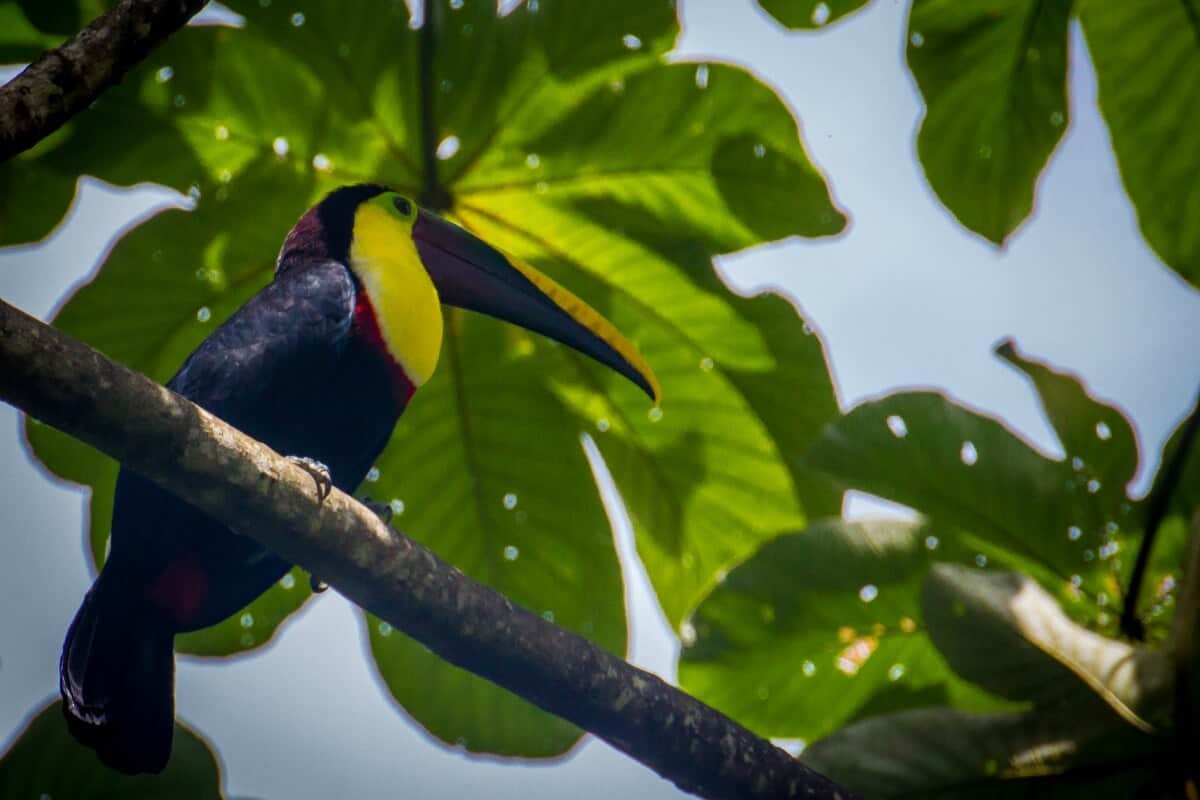 For 20 years Lill kept his land as a pristine 170-acre nature preserve, located within walking distance from Corcovado's San Pedrillo Ranger Station.
In 1994 he opened Casa Corcovado as an eco lodge, providing nature lovers with the luxurious comforts of hot meals, hot showers and cozy beds at the end of a long day's hike.
But it wasn't easy: From the massive wooden beams of the ceilings to the tiles on the floors, everything had to be brought in by boat and hauled by tractor up the steep incline from the beach to the scenic hilltop upon which the eco lodge's 14 bungalows sit.
READ MORE: What Is An Eco Lodge? A Guide to "Green" Accommodations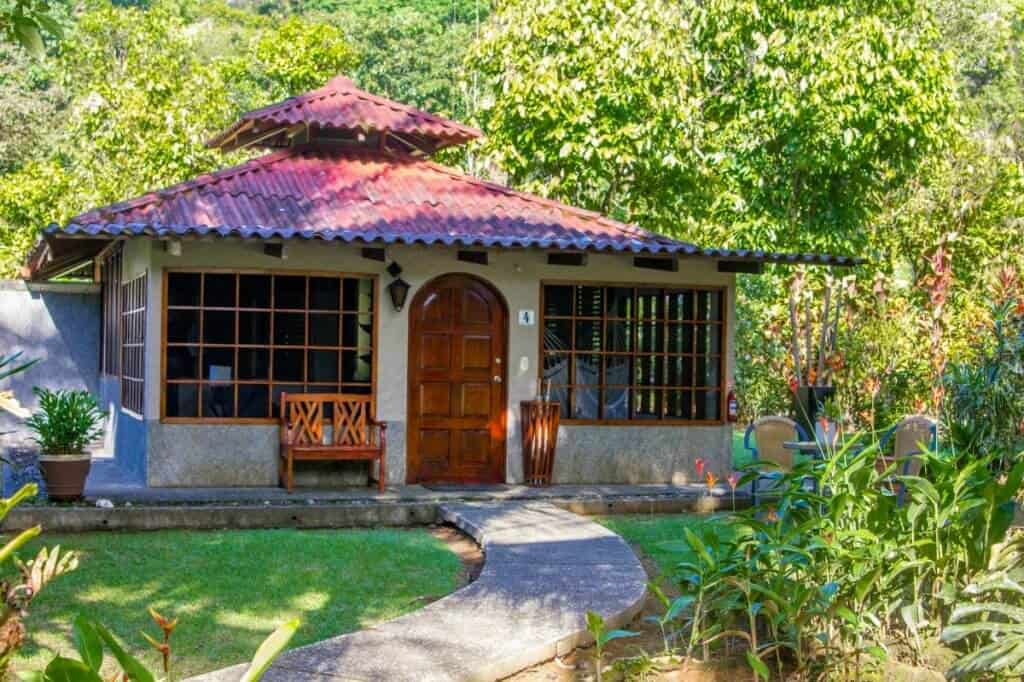 Casa Corcovado Amenities
That fact is even more impressive when you consider the array of amenities this remote, sustainable eco-lodge has to offer.
There's a gorgeous Spanish Hacienda-style restaurant with windows on all sides and a waterfall in the center; an outdoor bar/lounge; and a margarita bar offering exceptional views of the sun setting over nearby Caño Island.
We spent a lot of time at the full-size swimming pool, as well as the smaller, hidden pool (which is fed by a natural spring). There's also a game room with bumper pool table, card table, and myriad board games.
Guests go to the guide house to get outfitted with gear for various hiking excursions. And the reception office has a business center for Wifi access and a small gift shop.
READ MORE: Scuba Diving Caño Island
Casa Corcovado Accommodations
The 14 bungalows at Casa Corcovado are expansive and roomy. Yet they're spread apart and tucked away in a lush tropical garden full of flowers Heliconia, Red Ginger, Orchids and more. This gives them a very private, secluded feel.
The hammock on our screened-in porch immediately became Mary's favorite afternoon siesta spot. For me, the slat windows and overhead fan made the Queen-sized bed comfortable even at midday.
But our favorite feature was the beautifully tiled outdoor shower. Every afternoon I would listen to the sounds of Toucans, Scarlet Macaws, and Howler Monkeys in the jungle as I scrubbed away the sweat from a day of hiking in Corcovado National Park.
READ MORE: Top 20 Things To Do In Costa Rica (for Nature & History Lovers)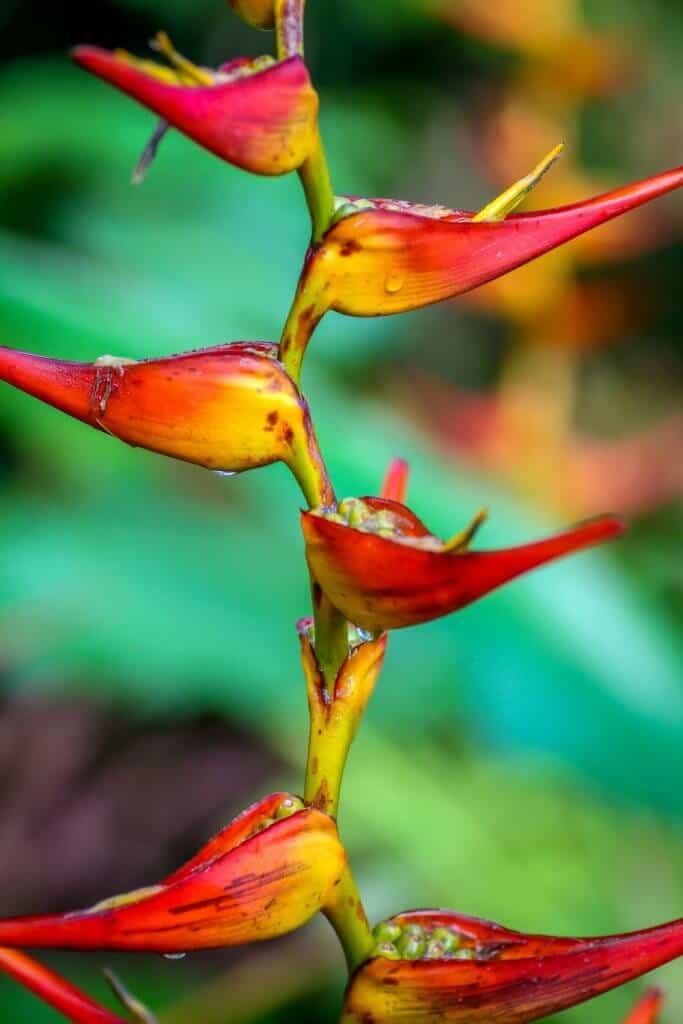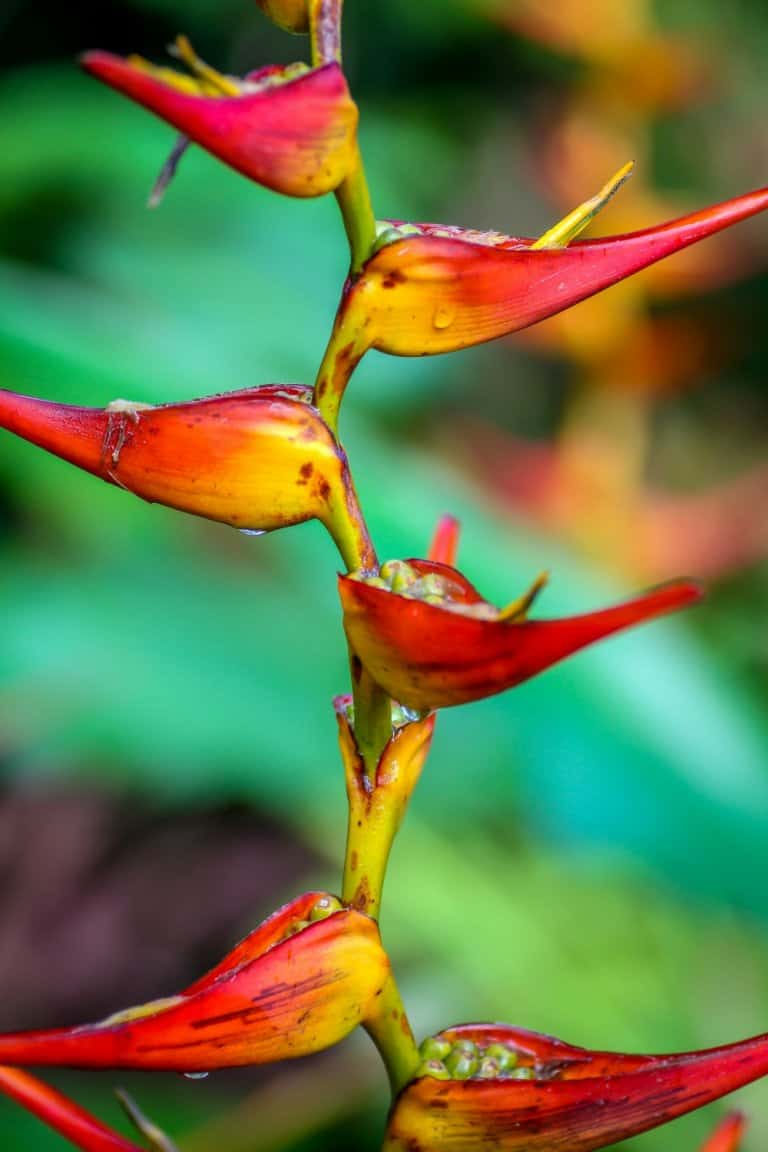 Sustainability Initiatives at
Casa Corcovado
Lill and son Steven Watson (who was recently named Casa Corcovado's manager) have long been passionate about responsible ecotourism. Their prestigious 5-Leaf rating is the result of extensive eco-initiatives that encompass every aspect of the business.
These include a solar electric system using photovoltaic panels, a hybrid solar convection for creating hot water, and an electric (rather than gas-powered) generator. For water conservation, they installed a hydroelectric "Pelton Wheel" turbine and use a wastewater management approach that includes nine septic tank systems.
Their entire staff is made up of local Ticos who live on the property. They also financed the building of a recycling center in Sierpe, where hotels and homes in the area can recycle materials. All proceeds benefit the local high school.
READ MORE: What Is Ecotourism?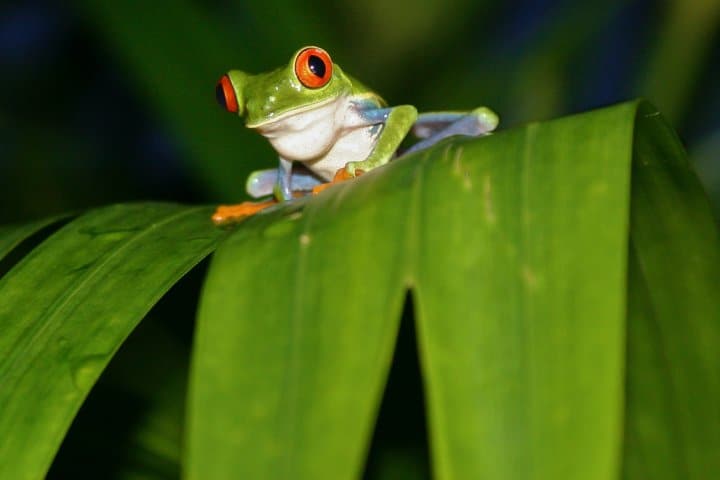 Lill has also proven an outspoken proponent for ecotourism and conservation outside of his own property. He has butt heads with pro-logging, hunting, and mining factions numerous times over the years. As a result, his property in teeming with wildlife.
He's the co-founder and president of the non-profit Corcovado Foundation, which works with other lodges, locals and conservation organizations on 12 different programs in the Osa Peninsula. The NGO provides education, research, and preservation of the area's natural resources.
Working with his son, he's also developing Claro Del Bosque. This organic farming initiative is designed to make Casa Corcovado even more eco-friendly by lowering the carbon emissions required to import food.
READ MORE: 40 Amazing Costa Rica Animals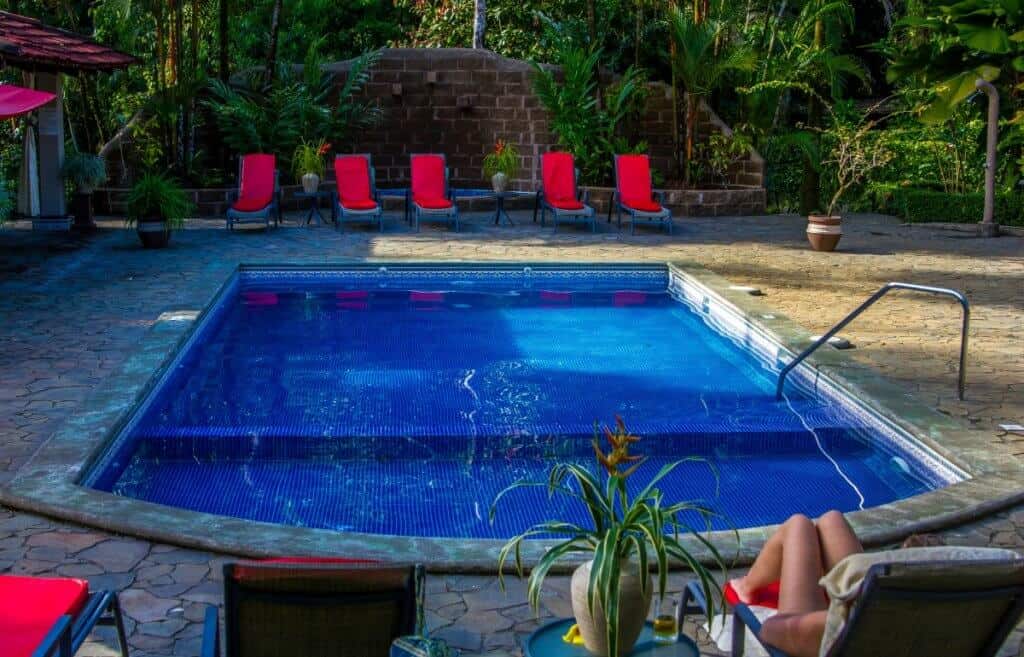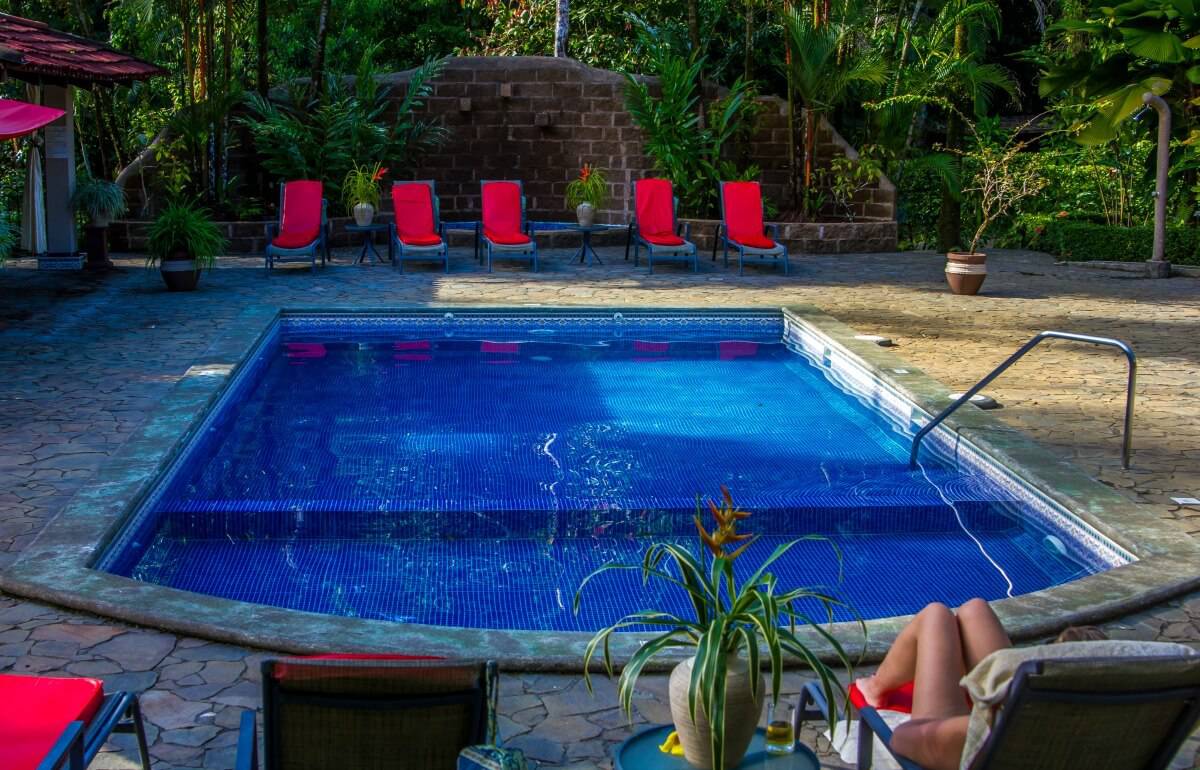 For me, the most impressive thing about Casa Corcovado Jungle Lodge is that it proves you don't have to sacrifice comfort in the name of traveling responsibly and sustainably.
This is a true luxury eco-lodge in every sense, fulfilling the visionary dream Steven Lill has been building and nurturing for 40 years now. In truth, we didn't want to leave… –Bret Love; photos by Bret Love & Mary Gabbett
READ MORE: The 15 Best Places To Stay in Costa Rica
Our stay at Casa Corcovado was sponsored by Costa Rica's Tourism Board. But we always retain full editorial control, and will never compromise the integrity of our obligation to our readers. All opinions are genuine, not paid for.
Looking for essential Costa Rica Travel Gear? Check out these great options!
The Best Travel Clothes for Women & Men
The Best Hiking Boots & Hiking Shoes
Cool Camping Gear
The Best Backpacks for Travelers
Looking to book your next trip? Check out the following services we use!
TrustedHousesitters – we've found great pet sitters to watch our house and love on our two dogs.