As a native of Tasmania who has traveled the country extensively, I'd argue that Australian road trips rank among the best in  the world.
Though I may be prejudiced, I think my homeland truly has it all.
There are jaw-dropping natural landscapes, some of the world's most liveable cities, and minimal road traffic outside of the few major metropolitan areas.
Whether you seek weird and wonderful wildlife, photogenic landscapes, charming historical towns, or simply the wind in your hair, there are a wide range of epic road trips in Australia that will leave you never wanting to stop exploring.
So let's dive into some of the country's most iconic scenic road trips, highlighting each drive's main attractions along with some helpful insider tips.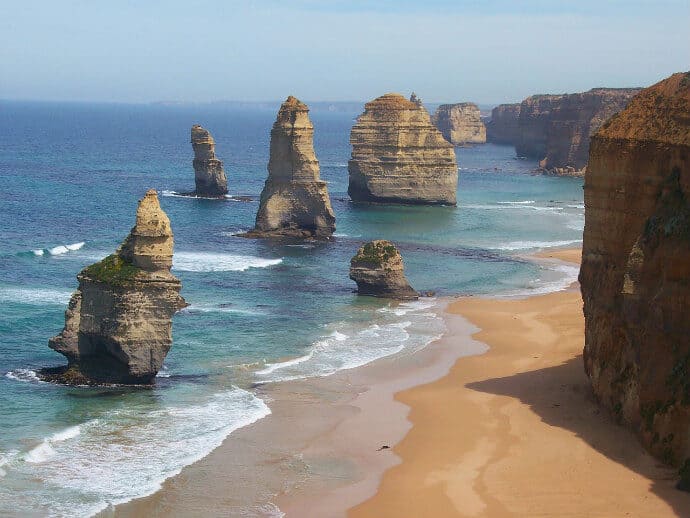 THE GREAT OCEAN ROAD
The Great Ocean Road is not only Australia's most notable drive, but also one of the most popular, scenic, and beloved touring routes in the world.
Stretching for over 150 miles along Victoria's south coast, the route provides visitors with breathtaking ocean views around every bend.
Hugging the coast for pretty much the entire way from Torquay to Warrnambool, the Great Ocean Road provides incredible natural attractions, wildlife, and seaside towns. Here's a look at a few of the major highlights along the way:
Torquay
Your Great Ocean Road journey begins in Torquay, home to one of Australia's finest surfing beaches. Bells Beach is where the pros come to surf, and Torquay is the birthplace of famous surf brands such as Rip Curl and Quicksilver. Enjoy catching a wave yourself, or simply watch the pro surfers hang ten from the cliff-top car park.
Twelve Apostles
The star attraction of the Great Ocean Road is the Twelve Apostles. This geological attraction consists of a group of limestone monoliths (which were caused by erosion) rising out of the ocean. Despite the attraction's name, there were originally only nine stacks. The number now stands at eight, since a 160-foot stack recently fell. Have your camera ready in case another one topples, but photographing them just as they are is equally remarkable.
Great Otway National Park
In Great Otway National Park, rugged coastline meets lush rainforest. Here you can see stunning Triplet Falls, or marvel at the glow worms of Melba Gully. The Great Ocean Walk, which extends over 100km from Apollo Bay to the Twelve Apostles, passes through the park (bikes and horses are also permitted). The park is listed as an Important Bird Area and offers several campsites. It's also ranked among Australia's best National Parks.
Apollo Bay
Located in the heart of the GOR,  you'll find the wildlife-rich area of Apollo Bay. Here you can search for Koalas among the gum trees in the nearby Kennett River Area, or enjoy a guided kayak tour among countless Australian Fur Seals. The area is home to lovely restaurants, cafes, museums, and beaches.
Warrnambool
Finnish your GOR trip in Warrnambool, where you'll be rewarded with the sight of Southern Right Whales, who return to the waters off Warrnambool's Logans Beach each year to calve. Take a side trip to Tower Hill Wildlife Reserve for guided and self-guided tours to spot Emus, Kangaroos, and Echidnas inside an enormous volcanic crater.
Insider Tips

• A great place to spot Koalas in Kennett River is off of Grey River Road. Scan the gum trees carefully: Koalas don't make much movement during the day, as they are constantly at rest.

• As hard as it may be, make sure to keep your eyes on the road. The route is narrow, has many twists and turns, and may be slippery at times.

• Watch your speed, since the speed limit changes frequently along the GOR. This will help ensure the safety of the local wildlife.

• Take your time and spread the drive over several days in order to truly appreciate the incredible scenery.
READ MORE: The World's Best Road Trips (World Travel Bucket List)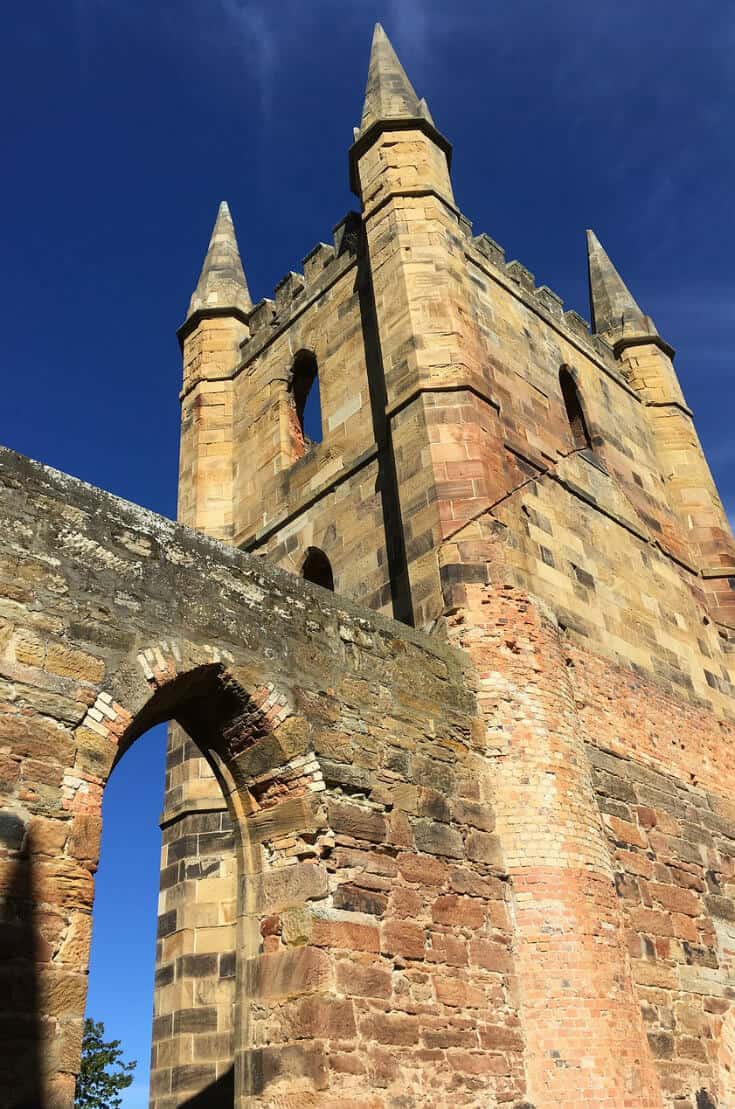 TASMANIA'S EAST COAST
Tasmania, Australia's island state, offers incredible landscapes that are filled with an array of native fauna (and not many people). The island's east coast offers one of Australia's best road trips, rich with history and the finest beaches. Begin in Hobart and make your way north along the east coast to Launceston (or vice versa) to experience some of Tasmania's greatest attractions.
Port Arthur
This 19th century Australian penal colony-turned-open air museum is one of Tasmania's main attractions. Explore more than 30 restored buildings and ruins, including the penitentiary, flour mill, Commandant's House, and the Isle of the Dead cemetery. While in the area you'll also want to check out natural attractions such as the Tasman Arch, Devils Kitchen, and the Tessellated Pavement.
Maria Island
Offering both wildlife and historical ruins, this island lies in the Tasman Sea and is reached by ferry service from the town of Triabunna. The island is part of Maria Island National Park, which is home to 11 of the state's 12 endemic bird species as well as Wombats, Kangaroos, and the famous Tasmanian Devils. A visit to the Painted Cliffs is an absolute must, and camping overnight will allow you to explore the island in greater depth.
Freycinet National Park
Freycinet National Park occupies the Freycinet Peninsula, and is home to one of Tasmania's most photographed landscapes, Wineglass Bay. Enjoy hiking trails to white sand beaches, which are surrounded by granite peaks and home to beautiful birds such as the Sea Eagles. The park offers basic camping sites as well as luxury eco-lodge accommodation options.
Bay of Fires
Stretching roughly 50km along the northern east coast, the Bay of Fires offers one of Australia's most scenic coastal landscapes. Visitors can enjoy extremely crystal-clear waters and pure white sand beaches. Named for the aboriginal campfires spotted by early explorers, the area is also ablaze with fiery orange lichen-covered boulders.
Insider Tips

• Be sure to check out Hobart, the state's capital. There you will find the iconic Salamanca Markets, which are held each Saturday and feature hundreds of arts, crafts, and food stalls.

• Plan to get to Port Arthur early if you want to beat the crowds. Pre-purchasing tickets online will save time when you arrive. Those tickets are good for two consecutive days, so take your time exploring. Be sure to bring comfortable footwear, sunscreen, and clothing for the weather, as most of the tour is outdoors.

• Tasmania becomes very popular during the summer season, which is December through March in the southern hemisphere. So booking accommodations and car rental early is vital. Many campsites either book out far in advance or are on a lottery system, which is held much earlier in the year.
READ MORE: Tasmanian Devil Conservation on Maria Island, Australia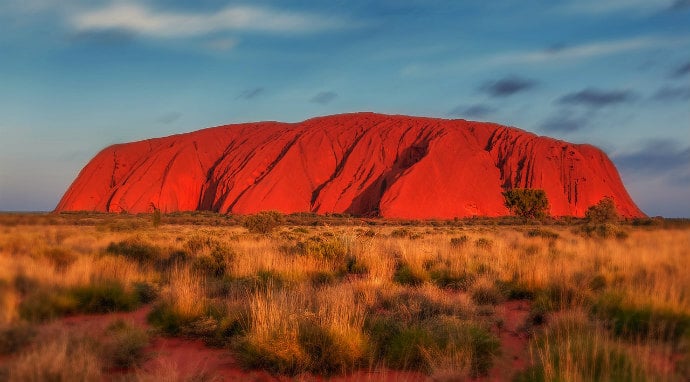 ADELAIDE TO DARWIN
Cutting through the center of the continent, you'll find an incredible Australian road trip that takes you through the heart of the iconic Outback. Since it is a solid 30-plus hour drive through vast expanses of desert landscape, you'll probably want to take several days to a week in order to experience all the gorgeous scenery along the way.
Adelaide
Home to nearly 75% of southern Australia's population, Adelaide is still far less busy than Sydney or Melbourne. The city boasts an impressive range of museums, cafes, fine dining restaurants, gardens, and great festivals throughout the year. It's centrally located to explore famous Australian wine regions such as Barossa Valley, McLaren Vale, and Clare Valley.
Coober Pedy
Coober Pedy is the world-renowned town that lies mostly below ground due to the extremely hot summer temperatures. It's been used as the set for various movies, including Mad Max. Popular activities there include shopping or fossicking (Australian slang for searching) for Australian opals or staying in an underground hotel.
Uluru
Uluru is without a doubt Australia's most famous natural landmark. Held sacred by the indigenous Pitjantjatjara Anangu people, Uluru is a large sandstone rock rising nearly 350 meters above the Outback. It's best viewed at sunset or sunrise, when it turns a fiery red color. As darkness falls, you can enjoy a star-filled sky far removed from any light pollution. The area is home to a surprisingly great diversity of flora and fauna, including the adorable lizard known as the Thorny Devil. Sadly, Uluru is currently facing the threat of mass tourism.
Alice Springs
Located halfway between Adelaide and Darwin, the town of Alice Springs is the gateway to exploring Australia's Red Centre. Explore the area's wildlife with a visit to the Desert Park, Reptile Centre, or Kangaroo Sanctuary. Natural attractions in this area include the Larapinta Trail, Ormiston Gorge, and West MacDonnell National Park.
Insider Tips

• The famous passenger train known as The Ghan follows the same basic route and offers a luxurious return option instead of driving. But it is just a brief overview of what the area has to offer.

• Climbing Uluru is currently allowed, but it is strongly discouraged out of respect for the local Aboriginal people. After October 26, 2019, the climb will officially be closed to the public (hopefully for good).

• Be sure to visit the equally impressive Kata Tjuṯa rock formations, which are also known as the Olgas. They consist of 36 orange-colored domes: Mount Olga towers over Uluru at 3,500 feet.
READ MORE: The 25 Biggest Deserts in the World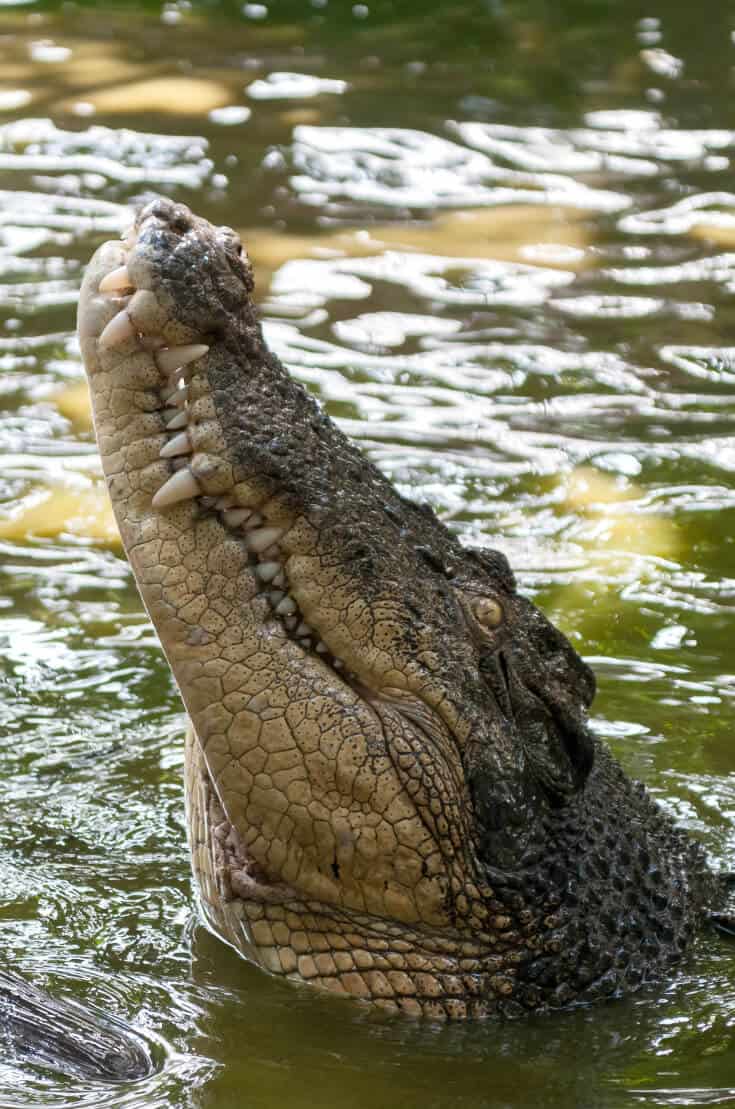 THE DARWIN-KAKADU LOOP
This awesome road trip offers visitors a chance to explore the Australian region made famous by Crocodile Dundee. A drive through the Top End of Australia's Northern Territory provides refreshing waterholes, Aboriginal rock art sites, and, of course, Saltwater Crocodiles.
Kakadu National Park
Kakadu is Australia's largest national park, filled with one-third of Australia's bird species as well as a wealth of mammals and reptiles. Take a scenic flight over Kakadu's Jim Jim Falls and  Twin Falls for a bird's eye view, or swim beneath them to cool off. Cruise the wetlands and billabongs in search of massive crocodiles and wading birds such as the black-necked stork. You can also see Aboriginal rock art dating back more than 20,000 years.
Litchfield National Park
In this national park you can walk amongst termite mounds the size of basketball players as you make your way to the numerous waterfalls Litchfield is known for. History buffs will want to visit the Bamboo Creek Tin Mine. You can also learn about the lives of Australian pioneers by visiting the Blyth Homestead, which dates back to the 1920s.
Darwin
Named after the famed naturalist (who sailed there in 1839), Darwin is the capital of Australia's Northern Territory. Popular activities there include taking a sunset harbour cruise, watching a movie in an open air cinema, or swimming with a massive crocodile at Crocosaurus Cove. Head to the Nightcliff Foreshore for a wide array of outdoor recreation opportunities, food vans, and stunning sea views.
Insider Tips

• Crocodiles can be found in nearly every river and waterhole in this area. So always be cautious when swimming, even if Crocodile warning signs are not present. Also, carry plenty of water and bug repellent.

• Car rentals in the Northern Territory usually have mileage limits and may not be allowed on unsealed roads. Road-tripping in camper vans and camper trailers are becoming increasingly popular.

•If you dislike crowds, avoid Kakadu from June to August. This is peak tourist season, as it falls within Australian school holidays. April to June will provide smaller crowds with pleasant weather and running waterfalls.
READ MORE: Top 10 Australian National Parks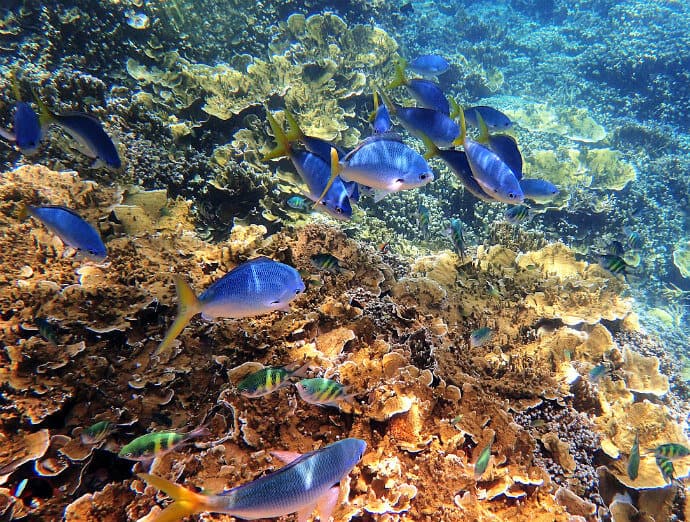 THE GREAT TROPICAL DRIVE
With over two dozen different driving routes, Queensland's Great Tropical Drive allows you to explore some of Australia's most incredible destinations. From the Daintree Rainforest and access to the Great Barrier Reef, this is a great region for nature lovers to explore. You can stay in beautiful seaside cities and witness rare and endangered wildlife all along the way.
Daintree Rainforest
Witness the world's oldest rainforest, which is filled with strange animals that are found nowhere else on earth.  These include large Cassowaries, Tree Kangaroos, Ulysses Butterflies, and Boyd's Forest Dragons. Then head north towards Cape Tribulation, where the rainforest meets the Great Barrier Reef. Your drive will also include an exciting ferry across the Daintree River, where you may spot Crocodiles as you go.
Great Barrier Reef
Easily accessed as a day trip from Cairns and Port Douglas, the Great Barrier Reef is the world's largest coral reef system, stretching some 2,000 kilometres along the Queensland coastline. Despite coral bleaching, it remains one of the world's best places to SCUBA dive.It's home to 30 different species of cetaceans, over 1,600 species of fish, 3,000 species of mollusk, and around 125 species of sharks and stingrays. You can also explore your choice of over 900 islands, including Hamilton, Fitzroy, and Lizard Island.
Cairns, Port Douglas, & Townsville
All three of these cities offer a wide variety of attractions, including museums, sanctuaries, tropical beaches, and more. From here you can access the Great Barrier Reef, take a day trip to the Atherton Tablelands, or hop aboard the Kuranda Scenic Railway.
Insider Tips

• Head to Mission Beach if you really want to see a wild Cassowary, as they are a common sight here.

• Many cities in the area offer a wide range of apartments where you can have your own full kitchen, laundry facilities, and scenic balconies.

• Coral bleaching in the Great Barrier Reef Park was extensive, but 85% of that damage happened on a single 370-mile section. Most tour operators will take you to snorkel/dive more pristine sections.
READ MORE: The 10 Most Beautiful Forests in the World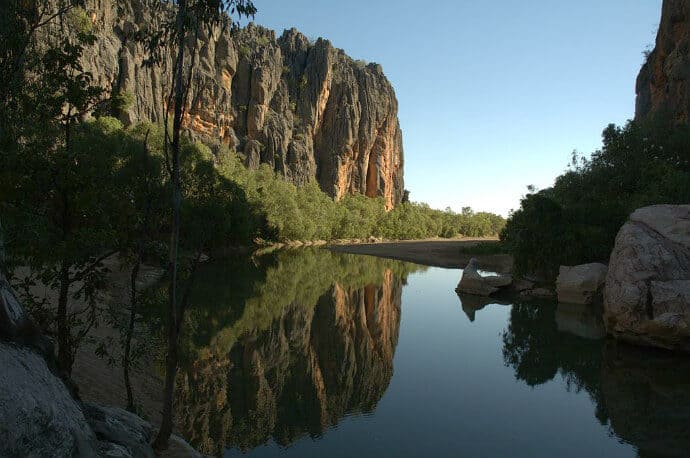 GIBB RIVER ROAD
For a truly wild Outback adventure, take on the 670km 4WD track that stretches from Wyndham to Derby in Western Australia. Many side roads and even parts of the main road are rugged, with dirt and gravel rather than tarmac. But many improvements have been made in recent years, so you don't need to have years of 4WD experience to tackle the route.
Windjana Gorge National Park
Windjana Gorge National Park is often touted as the best place in the world to see Freshwater Crocodiles in the wild. Located in the Kimberley region, the park also offers a 100-meter wide gorge with towering cliffs. Visitors can enjoy incredible camping opportunities, but please be aware that access may be restricted during the wet season.
Other Gorges
Driving the Gibb River Road provides access to numerous gorgeous gorges and wonderful waterfalls. The most notable ones are Lennard Gorge, Bell Gorge, Tunnel Creek, and Manning Gorge & Falls. Access to the gorges is usually prohibited during the wet season.
Insider Tips

•Travel in this region is restricted to the dry season (April-October), and 2WD is not recommended until well after the wet season due to water on roads.

•Although a 4WD vehicle is highly recommended, you can access many of the main attractions in a 2WD vehicle during the peak of the dry season. Always carry spare tires, petrol, and water, just in case!
READ MORE: Top 5 Australia Ecotourism Attractions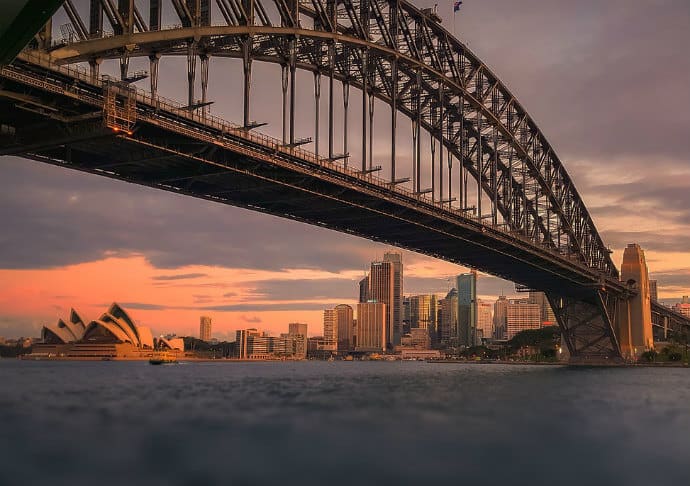 SYDNEY TO BRISBANE
This scenic 920-kilometer drive along the Pacific coast includes Australia's most famous city, with its iconic landmarks, as well as luxury seaside resorts and theme parks. It's more commonly known as the Pacific Coast Drive, and offers a continuous line of picturesque beaches, national parks, and loveable cities.
Sydney
Home of the world-famous Opera House and the iconic Harbour Bridge, Sydney is Australia's largest city. So naturally there's no shortage of attractions worth exploring, including Darling Harbour, Bondi Beach, and the Taronga Zoo.
Brisbane & Gold Coast
This area is considered the sort of like the Orlando of Australia, including theme parks such as Sea World, Movie World, and Dreamworld. But ecotourism aficionados can also explore beautiful natural attractions such as Springbrook National Park and Lamington National Park by day, and then return to luxurious oceanside resorts by night.
Newcastle, Port Macquarie & Coffs Harbour
There is no shortage of gorgeous cities along the Pacific Coast Drive. Each of them offers a mixture of educational museums, zoos, botanical gardens, lighthouses, surf beaches, and national parks. The highlights include walking along Newcastle's Nobbys Beach, checking out Coffs Harbour's Forest Sky Pier, and visiting Port Macquarie's Tacking Point Lighthouse.
Insider Tips

• For adventurous souls seeking an incredible aerial view of Sydney, experience the Sydney Harbour Bridge Climb or the Sydney Tower Eye Skywalk.

• Oenophiles will want to take a brief detour from the coast in order to see the world famous Hunter Valley Wine Region.
READ MORE: What Is Ecotourism? History & Principles of Responsible Travel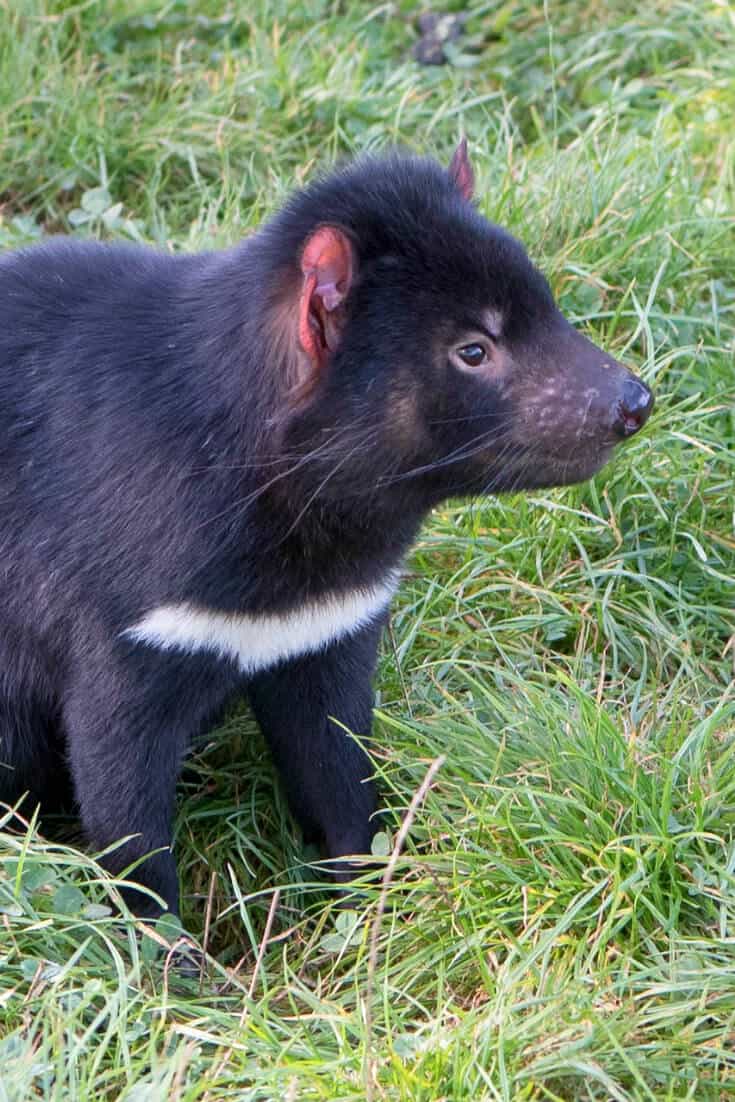 TARKINE DRIVE
Tarkine Drive is a circular route beginning and ending in Stanley or Smithton, which provides access to Tasmania's true, rugged wilderness. Along the way, you'll pass through the Australia's largest patch of temperate rainforest, mountain ranges, rushing rivers, cool caves, and the  craggy western coastline.
Arthur River
Arthur River makes for a great entrance point to coastal walks and forest exploration. Experience the massive waves brought on by the "roaring forties" as they batter the coastline at the Edge of the World, Gardiner Point.
Hiking & Wildlife
The Tarkine is home to some of Australia's rarest animals, some of which no longer found on the mainland. Search for Tasmanian Devils, Platypus, Echidnas, Wombats, Bandicoots, Quolls, and the extremely rare Orange-bellied Parrot. Numerous hiking trails lead to lookouts, waterfalls, Aboriginal sites, and the picturesque coast.
Insider Tips

• Although the Thylacine or Tasmanian tiger has long been considered extinct, they are rumored to possibly still exist in this remote stretch wilderness, which has suitable habitat.

• Take a detour south to Corinna Wilderness Retreat for some incredible kayaking and cruises on the Pieman River.
READ MORE: Tasmanian Devil (Endangered Species Spotlight)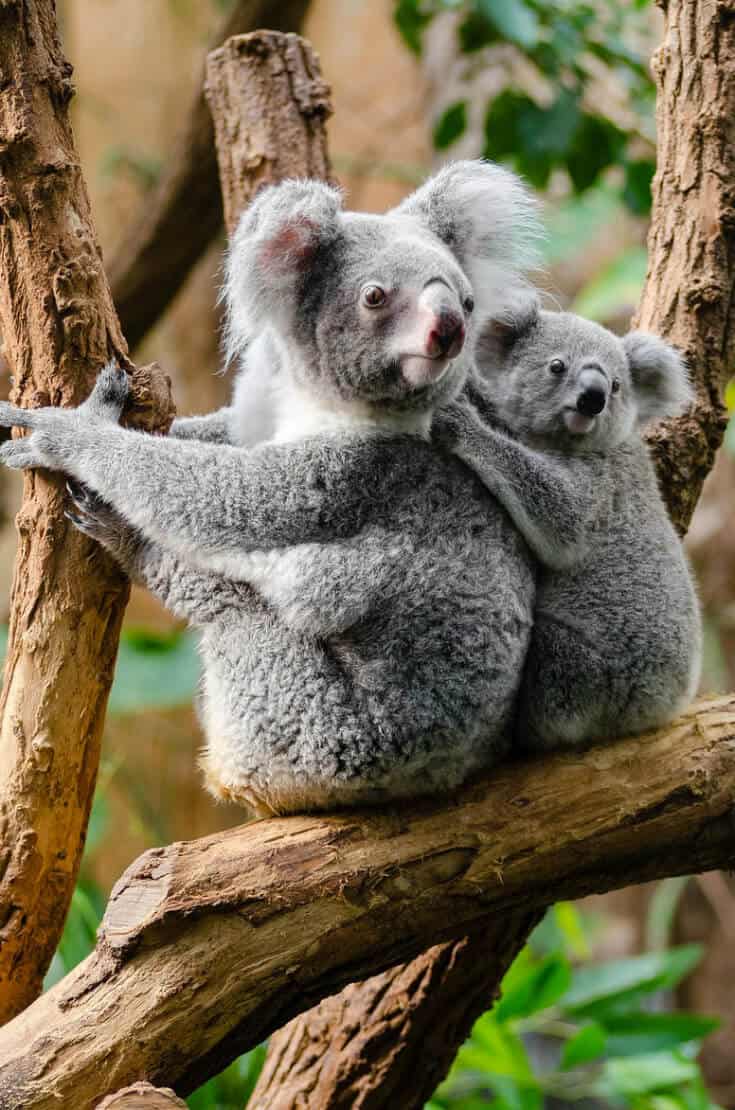 KANGAROO ISLAND
Kangaroo Island is known as the Galapagos Islands of Australia. Access to this wildlife-rich area is available via ferry from Cape Jervis on South Australia's Fleurieu Peninsula. The island has a large population of Koalas as well as a host of endemic plants found nowhere else. Other rare wildlife found there includes the Glossy Black Cockatoo and Rosenberg's Goanna.
Flinders Chase National Park
Flinders Chase National Park is located at the western end of of he island. Visitors can enjoy the sight of the beautiful Cape du Couedic Lighthouse as they walk along many hiking trails, including the Platypus Waterholes Walk and the Heritage Walk. Check out the seal colony near Admirals Arch, and the truly and aptly named Remarkable Rocks.
Seal Bay Conservation Park
Located on the southern coast of Kangaroo Island, this park is home to the third largest Sea Lion colony in Australia. Access to the beach where you'll find the large breeding colony is limited to ranger-led beach tours for their protection. If you don't care about seeing them up close, you can simply view them from the boardwalk. Tours are held daily, and the visitor center provides further insight into the life of the Sea Lions.
Insider Tips

• Get a chance to see Penguins via a night tour of the colony located in Penneshaw, just as you depart the ferry on Kangaroo Island.

• Be sure to check out Little Sahara, where you can sandboard down some seriously impressive dunes.

• For conservation purposes, there are strict quarantine laws on the island. Be aware that things such as potatoes and honey are no-gos.
READ MORE: Wondrous Wildlife on Kangaroo Island, Australia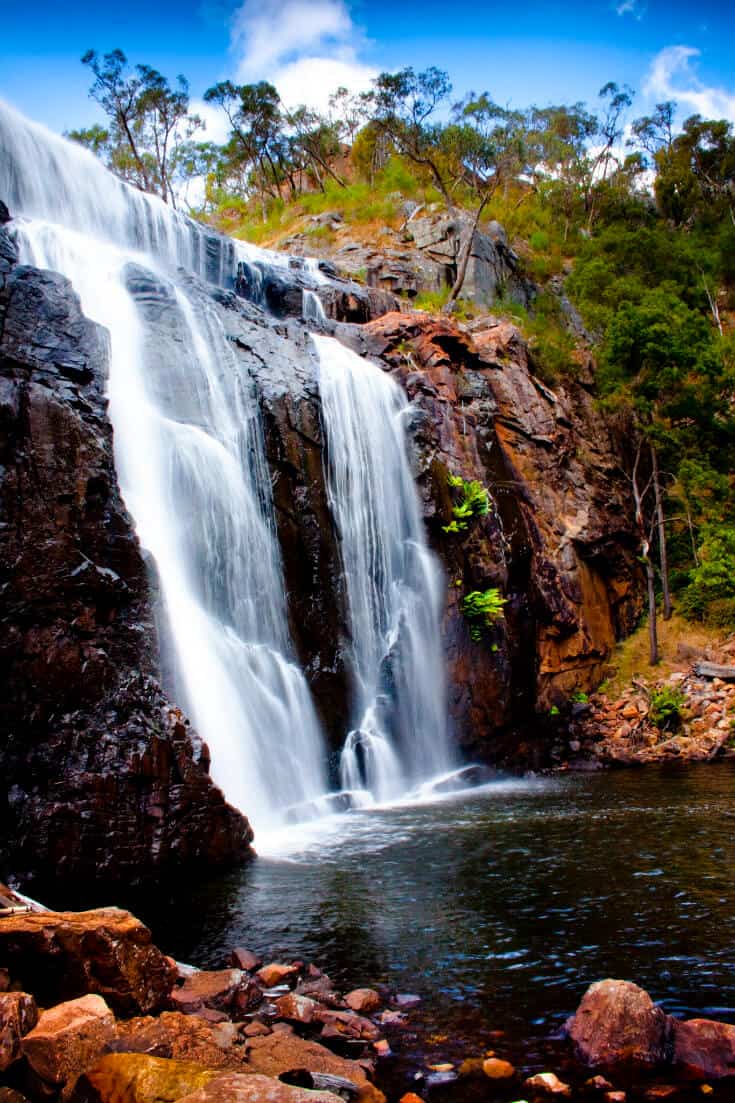 THE GRAMPIANS
This excellent Australian road trip takes you through Grampians National Park, which includes sandstone mountain ranges and rich Aboriginal history. Outdoor recreation seekers head to the Grampians for mountain biking, rock climbing, and numerous hiking trails. Scenic lookouts abound, with many easily reached by car. The circular route around the park is easily accessible from Melbourne or Adelaide.
Halls Gap
Halls Gap is the main town that services travelers to the Grampians area, offering diverse accommodation options ranging from campsites to luxury 5-star retreats. Make sure to visit the Brambuk Cultural Center, which is owned and operated by Aboriginal people. There you can engage in activities such as boomerang throwing as well as learn about the indigenous culture through artifacts, talks, music, and dance.
MacKenzie Falls
A must-see while driving through the Grampians, this stunning waterfall flows all year long. It can be seen via a lookout point or by taking the lovely MacKenzie Falls Walk. Note that swimming beneath the falls is strictly prohibited.
Pinnacle & Reeds Lookouts
Make your way to the top of Pinnacle Lookout if you want to see the park's impressive rock formations in detail, as well as Halls Gap below you. Access is available via the Sundial car park, the Wonderland car park, or (for the truly adventurous) from the base of the mountains.
Reeds Lookout is best accessed from Mt. Victory Road, and provides incredible sunset viewing over the Victoria Valley and Range. The lookout path is fully wheelchair accessible.
Insider Tips

• You'll find that wineries in the Grampians region produce incredible Shiraz and Riesling, so pop into a local cellar door for a tasting.

• A visit during autumn will reveal vibrantly colored fall foliage that's just begging to be photographed.

• Be sure to check out the Grampians Grape Escape wine, food, and music festival, which is held every year in May. –Megan Jerrard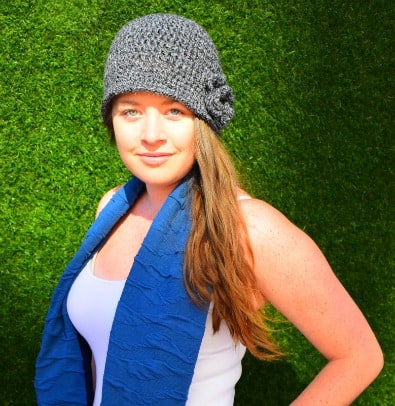 Megan Jerrard is an Australian Journalist and the founder and Senior Editor of Mapping Megan, an award-winning travel blog bringing you the latest in adventure travel from all over the globe. Her husband Mike is the American naturalist and wildlife photographer behind Waking Up Wild; a website dedicated to opening your eyes to the wild & natural world.