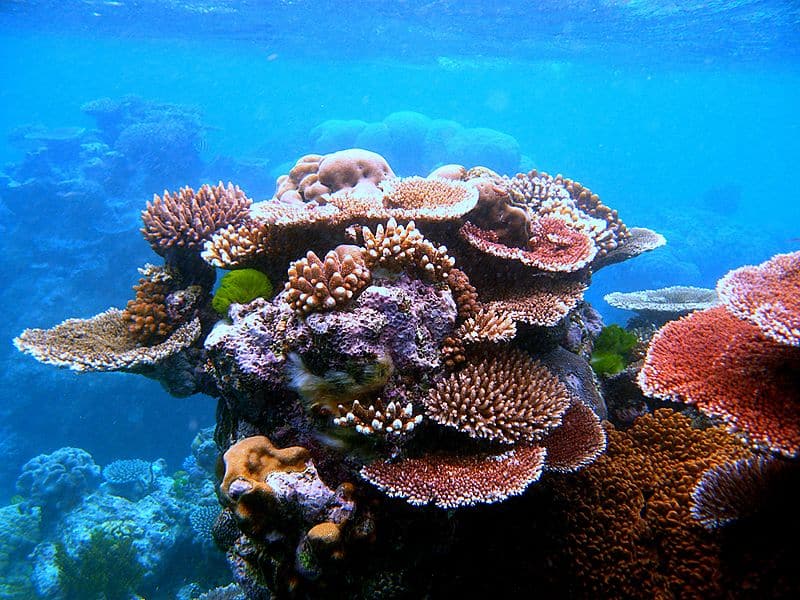 I've been fascinated by Australia ever since I was a teenager. From the music (Midnight Oil, didgeridoo virtuoso Alan Dargin) to TV (The Crocodile Hunter) and films (Mad Max, Rabbit Proof Fence, etc.), everything about the "Land Down Under" appealed to me, but we've never gotten the chance to visit. So when we were researching this story, we contacted our friends Caz Makepeace (of yTravelBlog) and Natasha von Geldern (of World Wandering Kiwi) for advice on their favorite Australia Ecotourism Destinations. We're starting to plan our 2013 travels now, and we've got half a mind to head to Australia, rent a car, and do a massive road trip in order to see them all in one fell swoop!
GREAT BARRIER REEF 
Any discussion of Aussie ecotourism HAS to begin with the Great Barrier Reef, the world's largest coral reef system and widely considered one of our planet's greatest natural wonders. Comprised of nearly 3,000 reefs and 900 islands, the 133,000-sq mile ecosystem supports an astonishing array of marine life, including 30 species of cetaceans, more than 1,500 species of fish, six species of sea turtles, around 125 species of sharks and stingrays, and nearly 5,000 species of mollusks. But the Coral Sea isn't the only part of this UNESCO World Heritage Site that provides a haven for wildlife: The mangroves and salt marshes on the Queensland coast are fertile breeding grounds for saltwater crocodiles and frogs, while around 1.5 million birds (215 species) use the area's islands to nest or roost. Naturally, the Great Barrier Reef ranks high on our Must-See destinations list.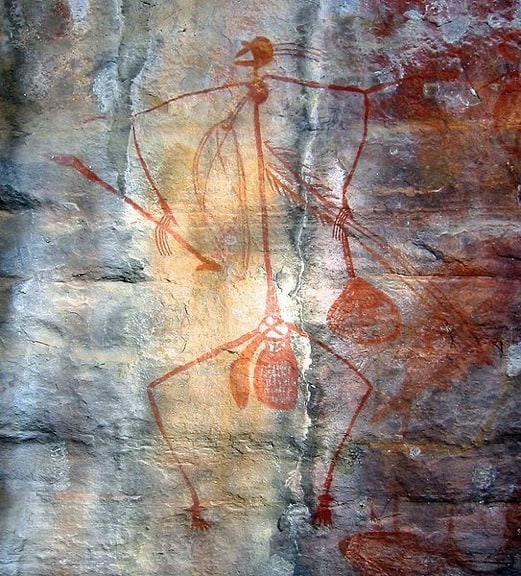 KAKADU NATIONAL PARK
Located in Australia's wild, rugged Northern Territory, Kakadu covers over 7,600 square miles of territory and encompasses four major river systems (primarily the Alligator River), estuaries, floodplains, lowlands, southern hills and basins, and the stone country. There's also an immense variety of wildlife (including 60 mammal species and over 280 bird species). But Kakadu is best known for its Aboriginal people, who have lived there for 20,000-40,000 years. As a result, the UNESCO World Heritage Site is rich with indigenous culture, including more than 5,000 recorded art sites boasting remarkable works like the one pictured above. Thankfully, most of Kakadu's land is being given back to its rightful owners under the Aboriginal Land Rights (Northern Territory) Act of 1976 , with around 500 Aboriginal people living in the park. So not only is Kakadu rich with biodiversity as a result of environmental conservation efforts, but it also offers rich cultural opportunities as well.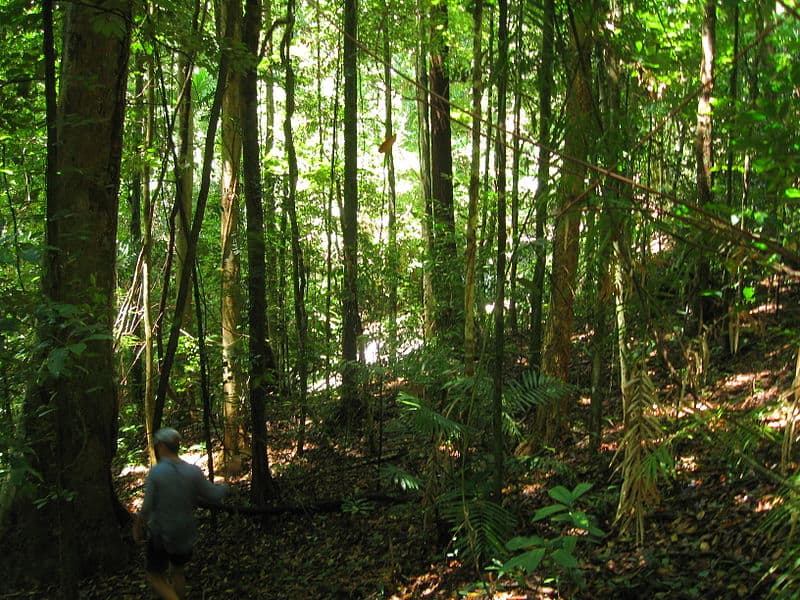 DAINTREE RAINFOREST
When most people think of Australia, "rainforest" is probably not the first word that comes to mind. But Daintree, part of the Wet Tropics of Queensland UNESCO World Heritage Site, nonetheless offers 1000 square miles of tropical rainforest right on the continent's northeast coast. The scenery looks like something out of Jurassic Park, with rugged mountain peaks, waterfalls, white sand beaches, pristine forests and valleys, all filled with ancient plants that include some of the earliest known to man. The area contains 65% of Australia's bat and butterfly species; 30% of the frog, reptile and marsupial species (including the rare Bennett's tree kangaroo); and 18% of the bird species. Daintree has been designated an "Important Bird Area" by BirdLife Interantional because it supports a population of increasingly rare Southern Cassowaries, as well as other endemic species such as Lovely Fairywrens, White-streaked Honeyeaters, Mountain Thornbills, Pied Monarchs, Victoria's Riflebirds and Pale-yellow Robins.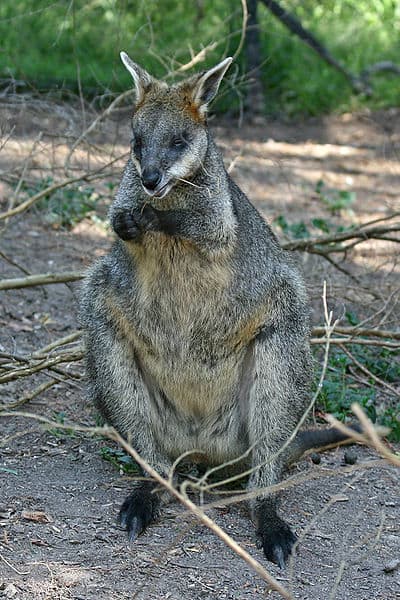 FRASER ISLAND
Located along Queensland's southern coast about 120 miles north of Brisbane, Fraser Island is considered the largest sand island in the world. It's easy  to understand why this this UNESCO World Heritage Site has become a hit among vacationing families and backpackers alike: With over 100 pristine freshwater lakes (including the popular Lake McKenzie and Lake Wabby), rainforests, mangrove forests, postcard-worthy beaches and picturesque colored sand cliff formations (including Rainbow Gorge, The Cathedrals and Red Canyon), there's an array of ecosystems to explore. There's a diverse variety of wildlife–  mammals such as swamp wallabies, sugar gliders and flying foxes; 74 different species of reptiles, including saltwater crocodiles; 350 species of birds; and marine species such as cetaceans, tiger sharks and dugongs. It's also home to one of the last remaining pure populations of dingoes in Eastern Australia.

ULURU
Considered sacred by the Aṉangu (the Aboriginal people who live in the area), Uluru– a.k.a. Ayers Rock– is a massive sandstone rock formation located in the southern part of Australia's Northern territory. Part of Uluṟu-Kata Tjuṯa National Park, the UNESCO World Heritage Site has been the subject of numerous controversies, particularly over the name and the tourist tradition of climbing the rock (which the Aṉangu discourage due to its spiritual significance to their culture, and which has resulted in dozens of deaths due to high winds at the top).  But there are plenty of other attractions to keep responsible travelers busy. There are 27 mammal species, including the Red Kangaroo; birds such as Bush Turkey and Emu; and 73 reptile species, including the Sand Goanna and Perentie. There are also myriad springs, waterholes and rock caves surrounded Uluru, some of which feature ancient petroglyphs dating back thousands of years.  Just don't try to take any rocks as souvenirs: Locals believe that doing so will bring great misfortune, and many travelers have attempted to mail them back in an effort to remove "the curse."  –Bret Love
If you enjoyed reading Top 5 Australia Ecotourism Destinations, you might also like: 
10 Australian National Parks for Your World Travel Bucket List