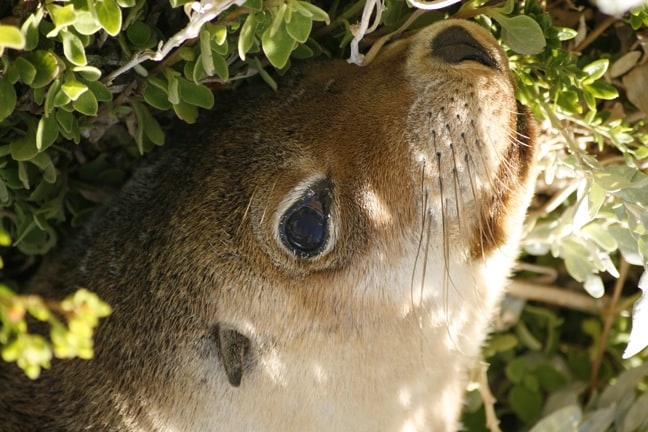 Meeting the Wildlife On Kangaroo Island Australia
(The following story is a guest post by Natasha von Geldern of World Wandering Kiwi. You can follow her on Twitter at @NvGtravels. If you're a travel writer interested in submitting a pitch for a future guest post, email Editor In Chief Bret Love at GreenGlobalTravel[at]gmail[dot]com.)
I'm on Kangaroo Island, Australia, surrounded by a colony of Australian Sea Lions. Everywhere I look the great creatures are basking in the sun, but a strange noise has me searching around for the source. It's a slurping, sucking sound, and it's coming from nearby. Just over a meter away, a large female sea lion and her pup are lying on the sand dune, comfortable as you please, and the roly-poly youngster is suckling enthusiastically from its mother.
Seal Bay is the only place in the world where you can get so close to these endangered sea lions, with carefully planned boardwalks bringing visitors within mere feet of the gorgeous creatures without disturbing them. Australian Sea lions typically spend three days at sea hunting and feeding, and then return to their beach colony here to rest for three days.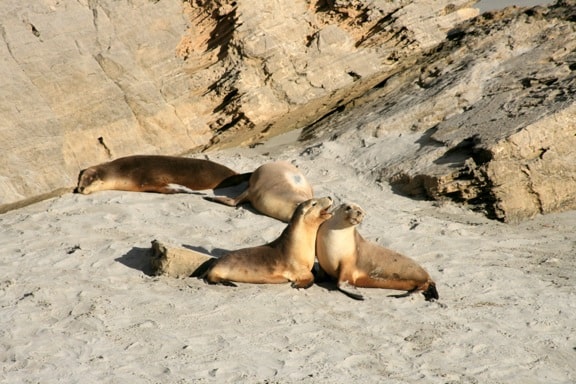 There are only an estimated 10,000 Australian Sea Lions left in the wild, with 80% of the population living and breeding here in South Australia. Around me are the warm rich colours of coastal heathland, which gives way to low-lying 'Mallee' scrub inland, and Sugar Gum woodland in the island's valleys. Lonely lighthouses guard the coastline, while more convivial vineyards offer quality temperate climate wines and gourmet treats.
Stunning beaches, fresh air and big skies make this island a popular holiday destination, but it's also a wildlife lover's dream. It is sometimes described as Australia's answer to the Galapagos Islands because the wildlife here seems incredibly relaxed around human visitors. Every field I visit has kangaroos grazing placidly or a flock of Cape Barren geese. An evening stroll may reveal Little Penguins returning to their nests and hundreds of little Tammar Wallabies, which have been extinct on the Australian mainland.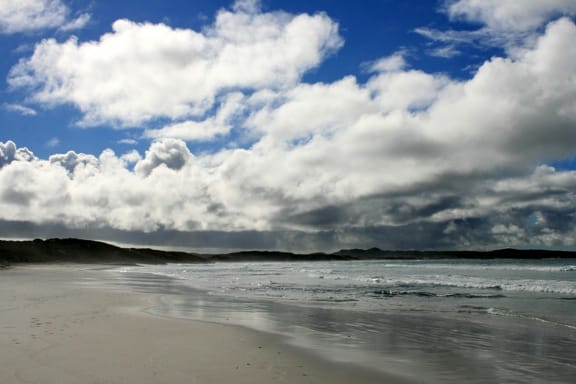 There's simply something magical about being on an island, isn't there? And Kangaroo Island highlights the importance of island wildlife sanctuaries all around the world, which can be kept free of introduced predators such as foxes and can also make it easier to protect against disease.
This is Australia's third largest island and covers 4,405 square kilometres (or 1,701 square miles). What makes it special is that the western section of Kangaroo Island contains large areas of pristine, protected remnants of landscapes that would've been widespread on the mainland in pre-European Australia. But that's not to say that the environmental conservation story here is all good: Kangaroo Island has lost over half of its native vegetation cover since Europeans arrived, and farm grazing and weed invasion is causing ongoing degradation.
Early British explorer Matthew Flinders named this place Kangaroo Island in 1814 because he was so happy about the plentiful supply of fresh meat after months at sea, and described shooting masses of kangaroos. Over 100,000 Sea Lions and Fur Seals were killed for skins and oil during the boom years of commercial sealing, leaving native populations so decimated that the industry ceased to be viable. In the early 20th century a group of forward-thinking citizens fought to establish Flinders Chase National Park to protect the area from encroaching agricultural development, but they also allowed wallaby trapping for skins to fund the park.
These day, things are not looking so rosy for the Australian sea lions. The Seal Bay colony and others on South Australia islands are in a state of decline. Not enough pups are being born or surviving into adulthood, with pup mortality as high as 23%. Ongoing scientific research is trying to find out why this is happening, examining various environmental and behavioural factors, as well as human disturbance.
Seal bay attracts over 110,000 visitors each year, and while it's wonderful that so many people are now aware of these beautiful creatures, there's such a fine balance between wildlife conservation and negative impact with ecotourism. On one of the sand dunes lies the intact skeleton of a juvenile Humpback whale. Nearby, a large male sea lion poses and barks at youngsters, lurching into a pretend pursuit when they get too close to his harem of sleeping females.
In the sunshine, the creamy-coloured girls nuzzle noses and readjust their basking positions on the sand. There's no question they have picked a beautiful piece of Australian coastline for their colony. Let's just hope that what is one of the world's rarest seal species will have a long-term future here on Kangaroo Island so that future generations can continue to enjoy watching them rest and play. –by Natasha von Geldern
If you enjoyed reading Wildlife On Kangaroo Island Australia, you might also like:
Top 5 Eco Attractions in Australia
10 Australian National Parks for Your World Travel Bucket List