On the Philippine Island of Danjugan, nature is fragile. Danjugan, a nature sanctuary, is part of an archipelago of 7107 islands that offers an incredible variety of landscapes and biodiversity.
At the same time, the region is often whipped by cyclones, drowned by floods, and rocked by earthquakes. And that's not to mention the damage caused by human beings. Stories about polluted waterways and reckless deforestation in Palawan have recently made international headlines.
A journey through the Philippines can be a journey of environmental ups and downs, from pristine beaches to filthy rivers, from animal abuse to successful conservation projects.
We managed to visit five very different islands, where we had some of the most memorable nature and wildlife experiences of our traveling lives. We dived with sea turtles near Apo Island, met the tarsiers of Bohol, and saw the thresher sharks of Malapascua circle the abyss at sunrise.
We also noticed the darker side of tourist development. We saw wildlife put on display for tourists in terrible conditions. We saw dive sites overcrowded with inexperienced divers, who damage the reef day after day. Families live in shacks right next to luxurious hotels and resorts.
Luckily, there are some success stories. In the case of Danjugan, it's an uplifting story about nature-loving individuals that decided to making saving this small Philippine Island their entire life's mission.
READ MORE: 10 Things to Do in Coron, Palawan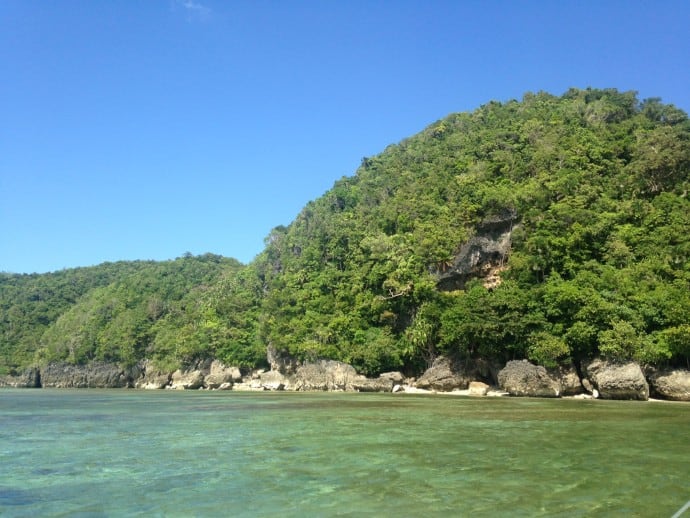 Danjugan Island's website grabbed our attention with just 12 simple words: "We saved a Philippine island, now we invite you to experience it." Soon after I stumbled across it, we arranged to visit the island for three days at the end of our stay in the country.
When we told people we met around the Philippines that Danjugan would be our next port of call, most travelers (and even some locals) replied, "Dan-what?" This island is so tiny that it's even hard to find on Google Maps. It's located just off the coast of Negros Occidental, which is four hours' drive south of Bacolod (the area's main airport).
Danjugan Island is an ecotourism paradise. Everything there is built sustainably in order to minimize environmental impact, with the aim of self-sufficiency. Everything is run on solar power.
All accommodation is either in open huts, in which you can fall asleep listening to the sounds of nature, or in cabanas which were built with mud from the island. Food is prepared by the villagers of Bulata, a small community located just across the water from the island.
READ MORE: What is an Eco Lodge? A Guide to "Green" Accommodations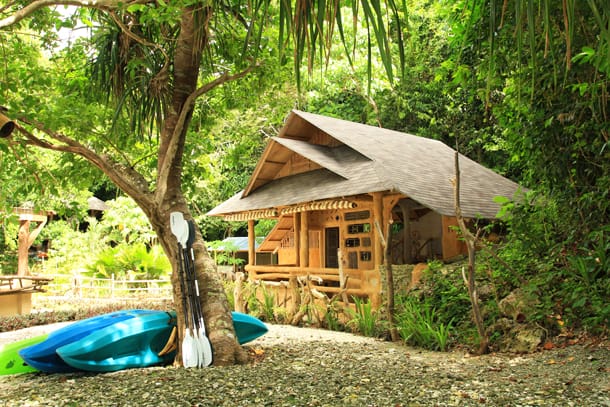 Only a small number of guests are accommodated on the Philippine island each night. During one of our three nights there, we were completely alone. There is no wifi or phone reception, no tropical cocktails with umbrellas, no entertainment in sight other than the stunning sunsets and starry skies.
During our stay on the island, we were lucky to meet with Gerry Ledesma, president of the Philippine Reef and Rainforest Conservation Foundation, an NGO that he established with the purpose of saving Danjugan.
"We always tell our guests that this is not a resort," he told us. "This is a place where you come to learn about nature." The island is like one giant nature encyclopedia– a place where learning opportunities are behind every other tree and beneath every other wave.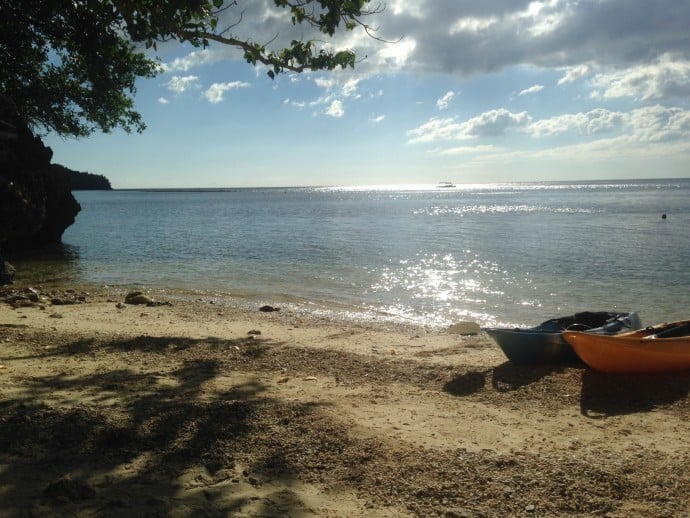 In our three days on the island, we walked the island's paths led by Danjugan guides, while the resident white-breasted eagle surveyed our movements from the highest tree. We learned that the eagle is fiercely territorial and sends her offspring away once they're grown. We followed mysterious cries to a cave, which was teeming with bats that huddled to the ceiling.
We followed black-tipped sharks around the reef just offshore and marveled at the colors and complexity of the sunken coral gardens. We snorkeled close to the reef to see clownfish weaving in and out of anemones, banner fish gliding gently across the depths, fluorescent parrotfish, and sunbeams filtering down from the surface. Schools of fish powered between the corals like commuters on a highway. Everywhere we looked, the ocean was alive.
It was almost impossible to imagine that, just 30 years ago, this Philippine island was dying. Mr. Ledesma had a strong emotional bond with the island, having visited it since the 1970s with his scuba diving friends. He was blown away by the beauty of its marine life, and its "wild" feel.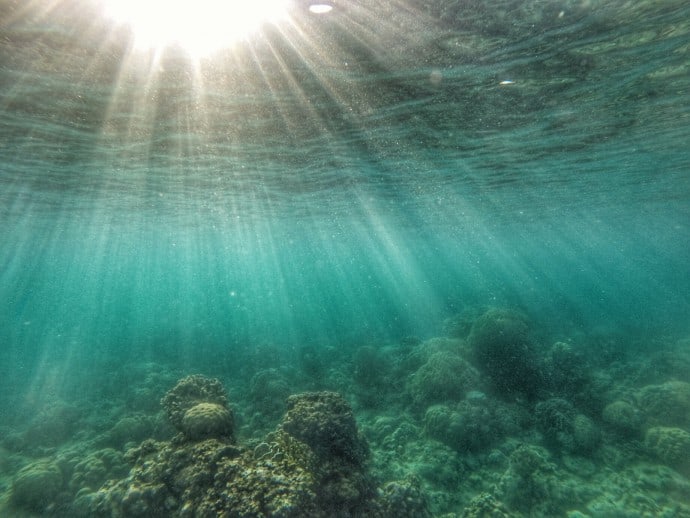 During the 1980s, impoverished villagers turned to fishing with dynamite around Danjugan after a nearby mine was closed. They ultimately depleted fish stocks and destroyed the reef. Loggers visited the jungle to fell 100-year-old trees. Much of this destruction was endorsed by the island's owners at the time, who allowed poachers to snatch eagle chicks out of the nest.
When the owners put the eagle tree up for sale to the highest bidder, Mr. Ledesma stepped in and made an offer… not just for the tree, but for the entire island. He says he bought Danjugan in order to save it, and to return it to its original, pristine state. He wanted to remake the island to be like an open-air classroom for local children and visitors alike.
Danjugan Island runs regular "camps" for schoolchildren and adults, where visits are led by environmental guides and biologists. But it's also possible to visit for day trips or for two- or three- day programs, to combine learning opportunities with some good old-fashioned R&R.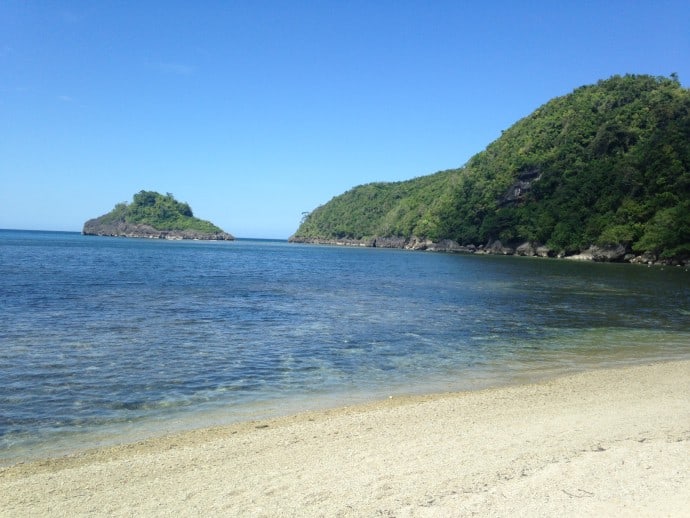 Of the five Philippine islands we visited, Danjugan was the one where I was most able to appreciate nature in its raw, primal state. The beaches there were shaped by the wind and the elements, not by gardeners with rakes. In the jungle, we were alone with the breath of the trees and the flutter of birds. The tides influenced our movement, opening and closing passageways between one bay and another.
The island also had five lagoons. One of them (the inventively-named "Lagoon 1") was among the most mysterious places I've ever seen. It could only be accessed by kayak, paddling against the current through a narrow channel where the wind blows sharp.
There, we entered a round turquoise pool surrounded by a ring of trees. The depth of the sea bed dropped sharply, from one foot to 15. The water was brackish, and life underwater was very different than that found off the coast. We spotted moray eels and strange, slithering snakes, but it was far too deep to dive down to the bottom in order to see what creatures called it home.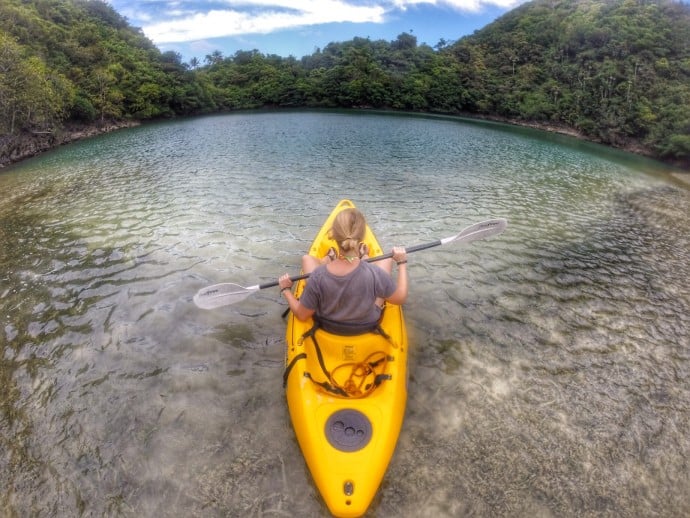 In the lagoon, we could sense life teeming all around us, with creatures thriving in the depths and in the nearby jungle. There was a flutter here, a chirp there: The animals were too fast for us to see, but we could feel their presence. This tranquil lagoon became our favorite place on Danjugan. It was an oasis of life, where we felt alone with the magic of nature.
Danjugan was definitely the highlight of our month-long trip to the Philippines. It wasn't just a beautiful place, but an impressive environmental success story. The island had been brought back from the brink of environmental destruction and restored to its pristine form thanks to the work of Mr. Ledesma and other passionate nature lovers.
For us, this Philippine island was a shining symbol of what ecotourism could/should be: A transformative learning opportunity disguised as a remote outdoor adventure. –Margherita Ragg; photos by Nick Burns unless otherwise noted.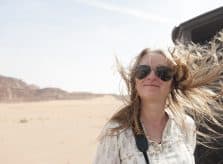 Margherita Ragg is a freelance writer and English teacher from Milan, Italy. She is passionate about wildlife, ecotourism and outdoor activities, and runs nature and adventure travel blog The Crowded Planet with her husband Nick Burns, an Australian travel and wildlife photographer.Margherita has an MA in Travel and Nature Writing from Bath Spa University, and was runner-up to the 2012 Guardian Travel Writer of the Year competition. She is one of the hosts of the @WednesdayRoamers weekly Instagram competition. Her other passions (in no particular order) are rock climbing, skiing, homebrewing and her cat Tappo. Follow Margherita on Facebook, Twitter, Instagram and Pinterest.
If you liked our story on The Philippine Island of Danjugan, you might also like:
40 Green Travel Tips: The Ultimate Guide to Sustainable Travel
ECO NEWS: Palm Oil Threatens Palawan Philippines (& the Planet)
10 Best Places To Scuba Dive For Your World Travel Bucket List
How to Choose a Responsible SCUBA Diving Operator
10 Exotic Islands For Your World Travel Bucket List
Top Travel Destinations of 2016: 35 Travel Bloggers' Picks