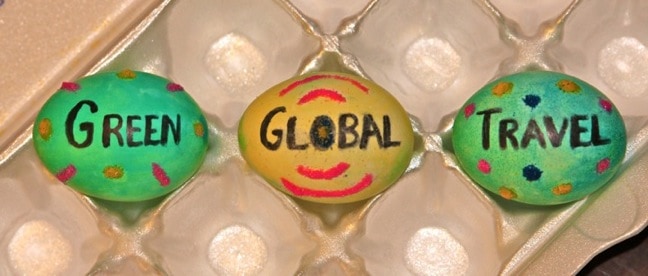 10 Things Wikipedia Won't Tell You About Easter Origins
The other day, a friend of ours posted on Facebook asking, "What do bunnies and eggs have to do with Easter?"
I was struck by the realization that many people don't know the history of organized religion, and how Christianity adopted many pagan holidays in order to ease people's transition into a very new sort of spiritual philosophy. So here are 10 fascinating facts about Easter origins you won't see on the holiday's Wikipedia page:
• Painted eggs, which are symbolic of sunlight and the brightly colored flowers of spring, have been used in rituals since the days of the ancient Egyptians and Babylonians.
• The word Easter itself is likely derived from Eostre, the Saxon mother goddess, whose name was adapted from Eastre, an ancient word for spring. The Norse equivalent of Eostre was the goddess Ostara, whose symbols were an egg and a hare, both denoting fertility.
• Festivals honoring these goddesses were celebrated on or around the vernal equinox. Today, Easter falls on the Sunday following the first full moon after the vernal equinox.
• Lilies were seen as fertility symbols because of their resemblance to male genitalia.
• Hot cross buns, which are associated with Lent, date back t0 the ancient Greeks and Romans, who baked "magic" wheat cakes with crosses scored in the top. In the Old Testament, the Israelites baked sweet buns for an idol, and religious leaders tried to put a stop to it. Early Christian church clergy also tried to put the kibbosh on sacred cakes being baked at Easter, but ultimately gave in and adopted the ritual as their own.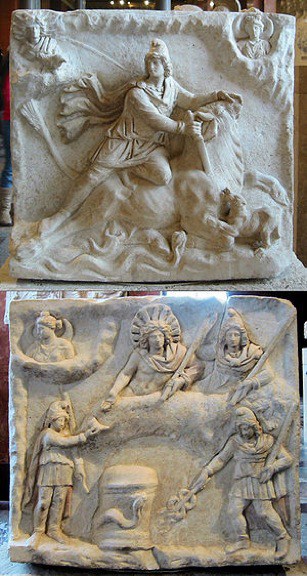 • The Persian god Mithras, the center of a religion practiced in the Roman empire from the 1st to 4th centuries AD, was born on what we now call Christmas Day, and his followers annually celebrated the vernal equinox.
• The Sumerian goddess Inanna (a.k.a. Ishtar) was hung naked on a stake, and was subsequently resurrected and ascended from the underworld.
• Ancient peoples have seemingly always associated spring with nature's reawakening after the "death" of barren winter, and have embodied the concept in the person of gods or goddesses. Before the resurrection story of Jesus Christ, gods such as Osiris, Orpheus, Tammuz and Dionysus were all said to have been born of virgins and resurrected three days after their deaths.
• The cult of Cybele (a goddess often associated with Rhea, mother of Zeus) flourished on what is now Vatican Hill. Cybele's lover Attis was born of a virgin, died and was reborn annually. Worshippers mourned Attis' death on Black Friday, then celebrated his rebirth on the following Sunday.
• There was violent conflict in the early days of Christianity between the Jesus worshippers and pagans, who quarrelled over whose God was the true and whose was the imitation. When Christian beliefs ultimately won out, these pre-existing tales were grafted onto the story of Jesus Christ, and continue to be retold to this day. Happy Easter! –Bret Love
If you liked our story about Easter Origins, you might also like: