It was one heck of an early St. Patrick's Day celebration when The Chieftains came to our hometown of Atlanta, performing for two nights with the Atlanta Symphony Orchestra.
The traditional Irish music group– Paddy Moloney on Uilleann pipes and tin whistle, Matt Molloy on flute and tin whistle, Seán Keane on fiddle and Kevin Conneff on bodhrán and vocals– was founded way back in 1962, and though they've lost a few members over time, the current lineup has been together for over 30 years now.
One of world music's first breakout success stories, The Chieftains were named Group of the Year by London's prestigious Melody Maker magazine in 1975 and have racked up an impressive range of accolades in the years since, including winning six Grammy Awards (and 18 nominations), being the first Western band to play the Great Wall of China, and being named Ireland's official musical ambassadors in 1989.
They've worked with practically every legend in the music business, including Luciano Pavarotti, the Rolling Stones, the Who, Willie Nelson, Paul McCartney, Van Morrison and Elvis Costello. And their latest album, 2010's Ry Cooder-produced San Patricio, proves that The Chieftains have lost none of their creative verve even as Moloney and company approach their mid-70s.
We spoke with the charming and witty Chieftains frontman about the band's evolution, the challenges of staying together nearly 50 years, and the indelible imprint they've left on the music of Ireland.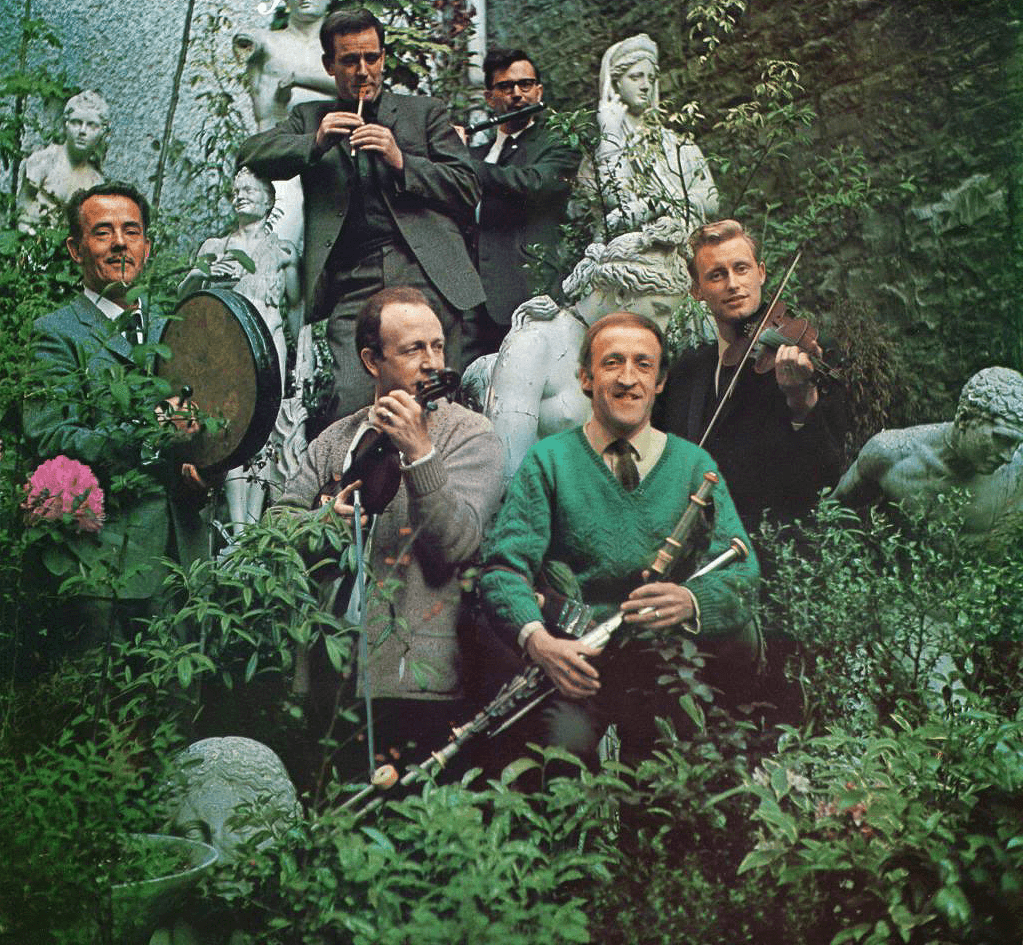 I've read the Chieftains' history, but don't know much about your life before you started the band. How did you get into playing music?
My grandfather was a flute player. They lived in rural Ireland in a small cottage without running water or electricity, and going there for summer holidays was just like paradise. In the evening after work, the melodeon would come down off the dresser and the music and stories would start. That was the environment in which I was raised. My mother bought me a tin whistle when I was six and I taught myself how to play, then I progressed to the Uilleann pipes when I was nine or ten, and it all developed from there. I was fascinated by and loved all forms of music.
At what point did you realize you wanted to make a career of it?

I was going to be an accountant at one stage! (Laughs) In the late '50s, we'd been invited to play at various radio stations and add music to TV shows. I wanted to put together a combination using all the old Irish instruments, playing traditional Irish music. I came in at the right time. The album The Chieftains 1 came out in 1962, and it got into strange places: The BBC's famous DJ John Peel was playing it alongside the Beatles and Rolling Stones. I remember meeting him while playing the Edinburgh Festival in 1968. We were all still semi-professional at this stage, and we did a week there and blew everybody away.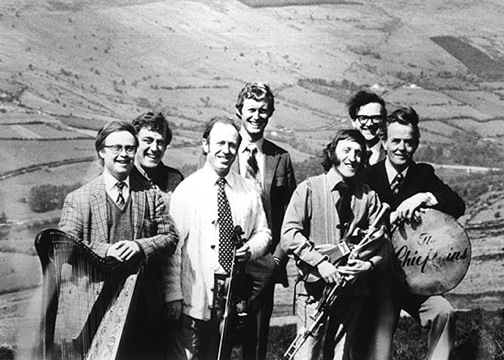 I've read that The Chieftains was originally designed to be a one-off project.
That's true, because there wasn't much interest in traditional Irish music! But I wasn't going to let this go. I thought there was a big world stage out there for The Chieftains to play on. The guys didn't have to leave their jobs until '75, when I realized the market was there. We sold out the Albert Hall in London with three weeks' notice, and it was time to pull the stakes up.
The folk music scene in the 1960s was centered upon singer-songwriters. Did you encounter resistance to your all-instrumental approach?

I had great faith that one day what we did best– playing traditional Irish music– was going to soar, and I wasn't going to be stepping down the ladder by changing the style. Our first concert in the Albert Hall was just music– no flashing lights or smoke screens, and we didn't have dancers or singers– so to see the crowd dance around the theatre, coming back for encore after encore, was just magic. There were tears in our eyes that night. We didn't realize that people from the rock world were listening to us, like The Rolling Stones, Marianne Faithfull and Paul McCartney, so the whole social thing started to develop and word got out. We were taking our time and gradually creeping in. Then in '75, we were on the front page of Melody Maker as Group of the Year. That was huge!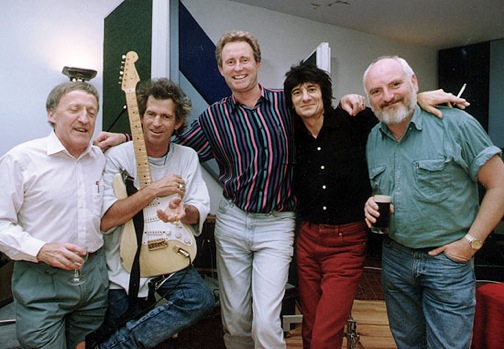 You beat out legends like the Stones and Led Zeppelin at a time when you were still working day jobs to make ends meet. How did that recognition change things?

We didn't want to get carried away. There were lots of decisions to be made, and managers came and went because I wouldn't give in. I wasn't out there for the quick buck. It was all going to be done a gradual scale… and it still is! We're in the performing arts, not rock 'n' roll. It's a great living, and we've made some great records. Even our last album, San Patricio, did so well that it got an editorial in the New York Times.
You guys have lost a few members over the years, but the core of the band has been together for decades. What are the keys to a successful long-term partnership?
Matt Molloy says I'm the mommy! (Laughs) I started this whole thing, and I've kept it together. Our order is a democracy, but I come up with something and all of the sudden it's there before they know what's happening. I think with good old traditional Irish music, everybody in the band has the opportunity to perform solos and such, and they trust me. There's no dictatorship or anything about what you should or shouldn't play. They're all great musicians in their own right, and I have total respect for everybody. We're like a big family: We used to have falling outs… although not so much lately.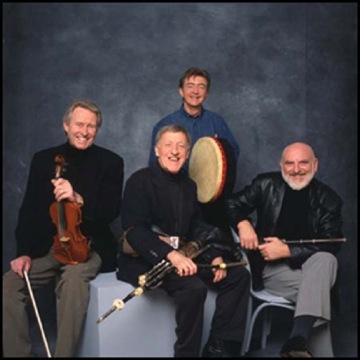 Your music has influenced practically every musician to emerge from Ireland in the past 40 years. What artistic legacy do you hope the Chieftains will leave on Irish music?

I guess we have influenced quite a lot of young musicians, and at the moment we're the Musicians in Residence for the World Academy at the University of Limerick. We go down there and give master classes. We've gotten huge respect from our own people, and we've opened the door for people who didn't know about Irish music before. That happens at every concert! They came and listened and saw and conquered themselves. Thank god, it's been growing and getting bigger every year. But I've got to stop at some point. I mean, it's been 50 years now, for heaven's sake! –Bret Love
If you enjoyed our interview with The Chieftains, you may also be interested in:
Ireland: A Week In The Emerald Isle
Top 7 Eco Attractions In Ireland