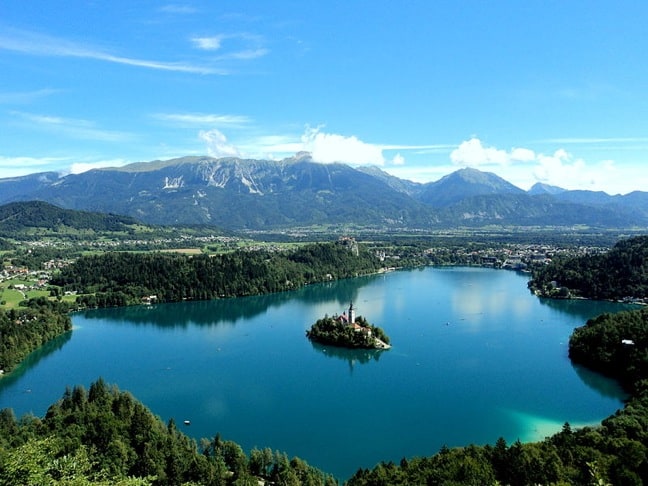 Discovering Lake Bled, Slovenia
During my interrail trip around Europe in 2009, I visited city after city. It was my first travel experience and, at the age of 20, I was perfectly happy to fill our itinerary with lively hotspots for young backpackers.
But around six weeks into our travels I started to feel an ache for the countryside, and fresh, clean air. Luckily, we were in Eastern Europe by this point, and venturing south towards the land of the lakes. This is when I discovered Lake Bled, Slovenia.
I'm not quite sure how Slovenia manages to remain one of Europe's less popular tourist spots. I immediately fell in love with the beautiful capital city, Ljubljana, and it didn't take long for Lake Bled to capture my heart either.
To me, Slovenia still feels like this little untouched pocket of beauty, nestled in between other European destinations that somehow seem more alluring– or perhaps just familiar– to travelers. The truth is, Slovenia might be a tiny country (20,273 square kilometers, or 7,827 sq miles, with a population of just over two million). But it sure does pack a punch when it comes to nature, and Lake Bled is definitely the jewel in its ecotourism crown.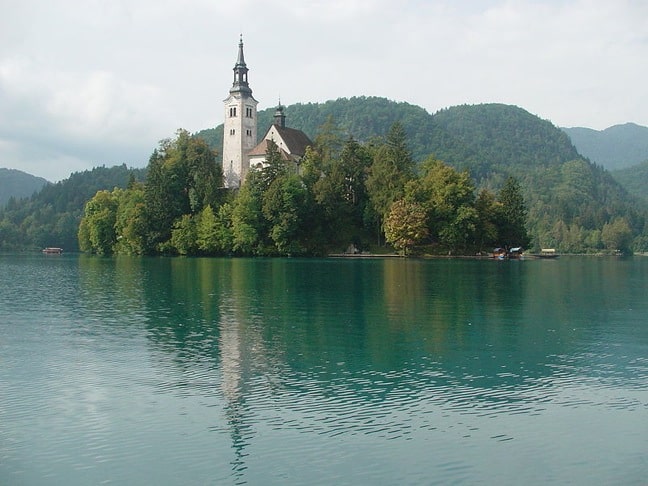 We set out for Lake Bled on a day trip from Ljubljana, and I didn't really know what I had in store for me. By that point I'd been moving from city to city every three days for 6 weeks, and was in such an exhausted state from all of this chaos that I basically went along with any plans my travel companion threw at me without question.
She suggested a day trip to Lake Bled, and I absentmindedly said yes without even thinking about it. Little did I know that Lake Bled would ultimately captivate me enough to snap me out of my fog on first sight.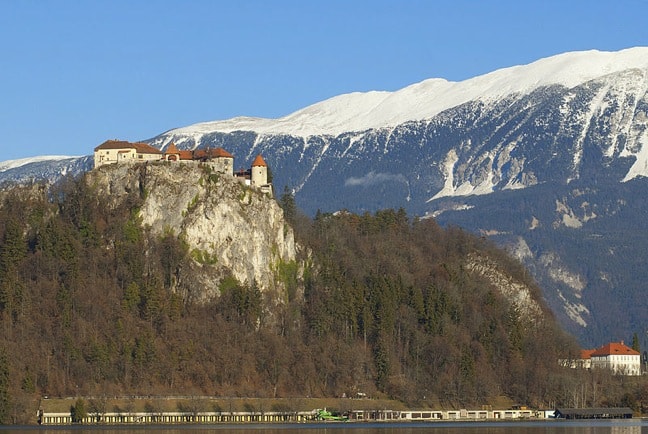 We got off the bus, and I was taken aback by all the lush greenery right away. I took a few deep breaths, and the warm summer air revitalized me. I had yet to even catch my first glimpse of the lake, but I was already starting to feel like this was just the sort of change of scenery I needed.
We walked down a path towards the lake with other enthusiastic travelers, rounded a corner, and there it was! Spread out before me were the shimmering waters of Lake Bled, with mountains stretching up beyond the shores, covered in dense foliage at the base, with sparse, rocky peaks. In the center of the lake stood an island with a church, drenched in sunlight and mirrored in the waters below. I had finally reached my European safe haven, and the bustling city life I was used to seemed very far away.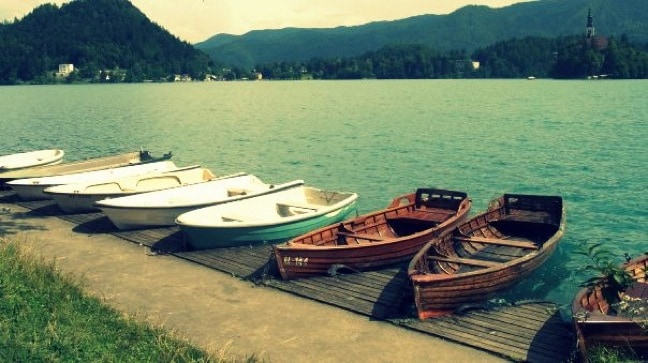 The walk along the path circling the lake takes about an hour, or perhaps a little more if you want to make stops to admire and photograph the scenery (which you will). I visited Lake Bled during the height of summer, when the surrounding boardwalks and little beaches were filled with locals, as it's a very popular getaway spot.
That being said, I didn't find it remotely overcrowded or spoiled by the many people here. The fact that they were mostly locals, rather than tourists, made the experience even more enjoyable. I felt like I was taking part in a local ritual, and saw many families, young friends, and couples relaxed and enjoying the incredible scenery that surrounded us. We joined them in dipping our toes in the water, which was a welcome refreshment as the summer sun beat down on us.

One thing you simply have to do during your visit to Lake Bled is hire a rowboat and head out to Bled Island, in the lake's center. Here, you can climb up the 99 steps of the church to look out over the lake from a different angle. Many people get married in this church and, as I stood there, I imagined that such a ceremony would be nothing short of a fairy tale.
We eventually rowed back to dry land and headed towards the bus station to return to Ljubljana. As we drove away, I could feel that beautiful fresh air disappearing off into the distance. This day made me realize how lucky I was to live so close to such incredible beauty, being from the United Kingdom originally. It was Lake Bled that put Slovenia firmly on my "must-revisit" list, in order for me to explore more of the mind-blowing natural scenery this tiny little country has to offer. And I know that one day I will dip my toes in the lake's glistening waters again… –Emma Higgins
GGT Editor Emma Higgins has been writing/travelling on and off since 2009. Her blog, Gotta Keep Movin', is full of stories and advice from her trips, which include Europe, India, Morocco, South America, USA and Canada. Her focuses are budget travel and volunteering, and she's been involved in sustainable farming in Argentina, animal shelters in Peru, and making goat cheese in British Columbia. Follow her on Facebook, Twitter & Pinterest.
If you enjoyed our post on Lake Bled, Slovenia, you might also like:
ITALY: Singing for Pope John Paul II in the Vatican
MALTA- Celebrating Mnarja, The National Festival
SCOTLAND: 48 Hours in Edinburgh