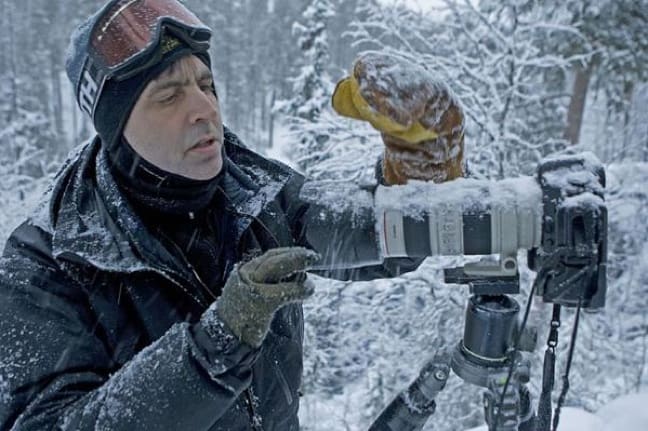 National Geographic Photographer
Peter Essick on Our Beautiful, Fragile World
Forty may be Peter Essick's lucky number: He's done 40 stories for National Geographic over the last 25 years, and was recently named one of the 40 most influential nature photographers in the world by Outdoor Photography Magazine. So perhaps it's an opportune time for the release of Essick's second book, Our Beautiful, Fragile World, which offers an exceptional overview of his career photographing nature and environmental stories.
The book takes readers on a picturesque journey to some of the world's most impressive ecosystems, from America's National Parks to Patagonia's Torres Del Paine, from Finland's Oulanka National Park to penguin colonies in Antarctica. But Essick's work as a National Geographic photographer also conveys important messages, addressing issues like climate change, Canada's tar sands, nuclear waste, and the world's impending fresh water shortage head-on.
We were delighted when Essick reached out to us about the possibility of being featured on Green Global Travel, and even moreso when we arranged an interview over coffee in Atlanta, where we both live. What follows are the highlights of our enlightening hour-long conversation.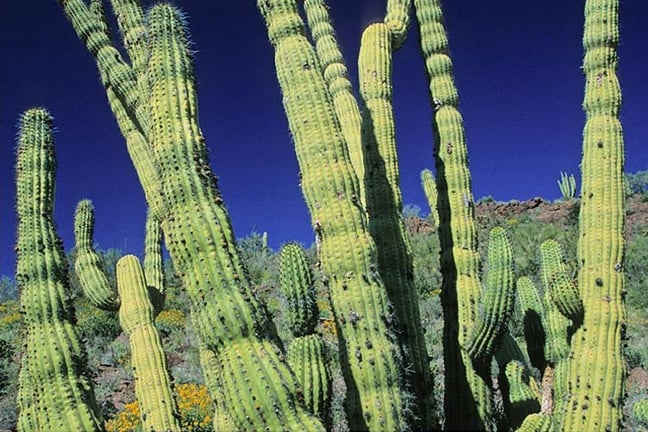 How did your childhood in California develop your love of nature?
My father was a science teacher, but he also liked to go backpacking and skiing before it was popular. We spent a lot of summer vacations and long weekends going up to Yosemite, Death Valley, and the Grand Canyon. That's where I first got my love of the outdoors.
How did you originally get into nature photography?
I took a high school photography class my senior year, and had a really good teacher. I was doing Ansel Adams-style B&W photography as a hobby while going to college as a business major. After a year in business, I decided to try becoming a photojournalist. I went back to school at the University of Missouri for a Master's, learning how to tell a story through pictures, and I was selected to be a summer intern at National Geographic. That's how I got my foot in the door.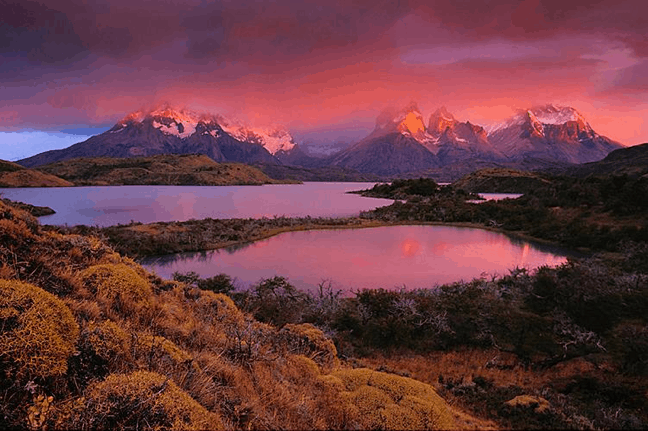 What was your first assignment?
When you start out, you shoot the golf tournament, which is not very fun. Then they gave me an assignment for the children's magazine, photographing the guy who invented the Aerobee. Then I went on a 5-day raft trip on the Salmon River in Idaho for Traveler, which was really fun. In your down time, you'd edit the photographers' work, looking at pictures and learning from them. At the end of my internship, a reader submitted a proposal about a model airplane convention at a Massachusetts Air Force base. The editors didn't know if there was going to be a story there, so they gave it to me. It turned out to be really fascinating, with guys working with big bombers, jets and helicopters. They ended up doing a 12-page spread for the magazine. That was my big break.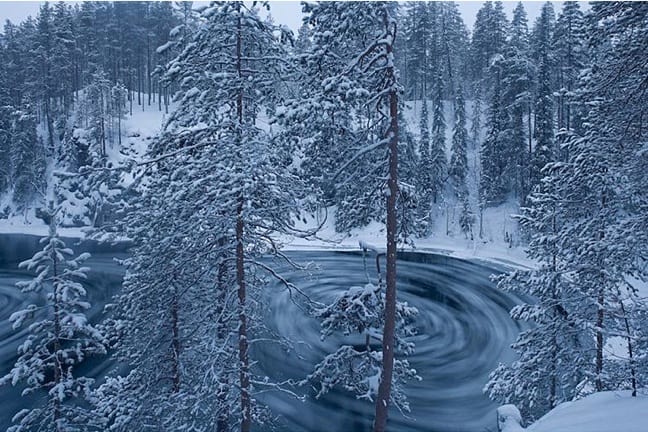 Were there any other early National Geographic assignments that stood out?
After I went back to school, they called with an assignment on a guy who was riding horseback on the whole route of the First Crusade. It was going to take him two summers to do it, which was too long for their regular photographers. I ended up doing it, taking pictures of him and the places and people along the way.  That ended up being a 40-page cover story. It was an incredible opportunity, and I was still in school at the time.
I want to ask about a few quotes from your book. The first is, "Covering the environment is an evolving story." What have been the most interesting aspects of that story for you?
The two big stories I've covered are fresh water and climate change. There was a special issue on fresh water National Geographic did in 1993. I didn't know much about environmental issues then, and that story got me interested. I was primarily in Las Vegas, where there's a shortage, but later I did a story in the Middle East, where it's a life or death issue. There are many places in the world with a shortage of water and a lack of sanitation. The other main issue I've covered is climate change. When I first got involved, I didn't know much about it, but once I started photographing all of these stories I realized it was a very serious issue.  It's especially difficult because climate change takes time to happen, and we're all entrenched in using oil, so it's very hard to change.
The second quote is, "It's important to experience nature undisturbed in order to understand how ecosystems and all that live in them are meant to be." Most people think journalism should be unbiased. Do you see the encouragement of conservation as a responsibility for those who cover the natural world?
I definitely have a bias. And I don't mind being called an environmentalist, because I cover the environment and I want to preserve the world that I live in. I try to avoid what I call advocacy journalism for a particular environmental organization. Advocacy can sometimes entail twisting or distorting the facts, and I think that hurts your cause.
What separates a great photograph from a good one?
It's usually small things. Sometimes it's just a matter of being there at the precise time with the right lighting. From an environmental photograph, I think you want a picture that makes you ask questions and think about the natural world.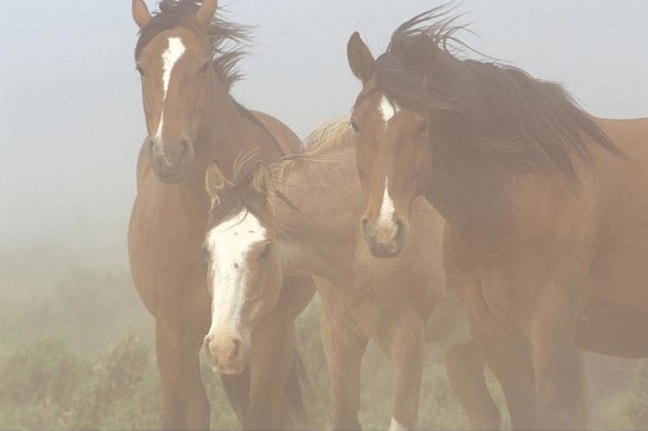 Do you have any tips you can share with nature photographers looking to improve their craft?
The first one is to have a good tripod. In my workshops, I get people who have $10,000 worth of cameras and a $79 tripod. That's the first thing that will improve your nature/landscape pictures quite a bit. I use just one camera and three lenses, but I get to know them. I know how to work it very fast, and I have the settings all set. Like anything, you put in 10,000 hours of practice to get better with it. I find it's better to focus on the type of photography that you want to do and use the minimal amount of equipment you need, but spend more time in the field getting to know it really well rather than trying to do everything.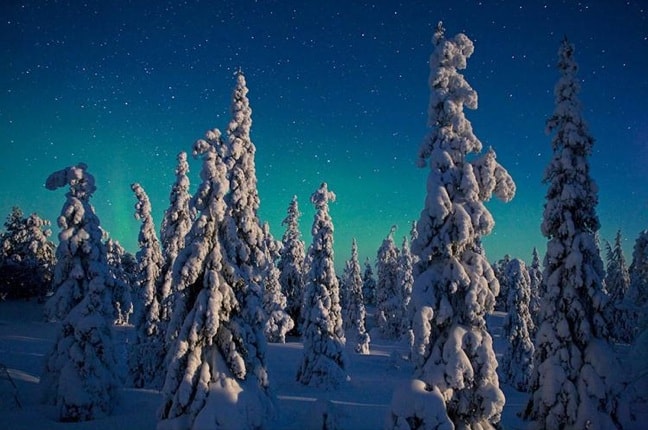 Can you talk about some of the positive things you've seen in terms of the environment that give you hope for the future of the world?
There are a lot of people that I've met who are working on a lot of problems. There is a movement towards changing things for the better. That's why I feel positive. My 13-year-old son's generation is growing up on technology, and the information is out there to solve what's wrong. If you look at the anti-smoking campaign, 20-30 years ago there was a very different view of smoking. That campaign started in the schools, then restaurants, and it became a grassroots sort of thing.
I did this story on the oil sands in Alberta, and I'd always thought that when the price of oil got really expensive, alternative energy sources like solar and wind would become more accessible. But when the price of oil goes up, it really just makes the dirty oil more doable. This is terrible thinking! But there were a group of less than a hundred people that brought the Keystone XL Pipeline to the forefront in the news. You can see that there's a change happening. Some of the things we're doing, such as putting too much carbon in the atmosphere, we're going to have to figure out how not to do that.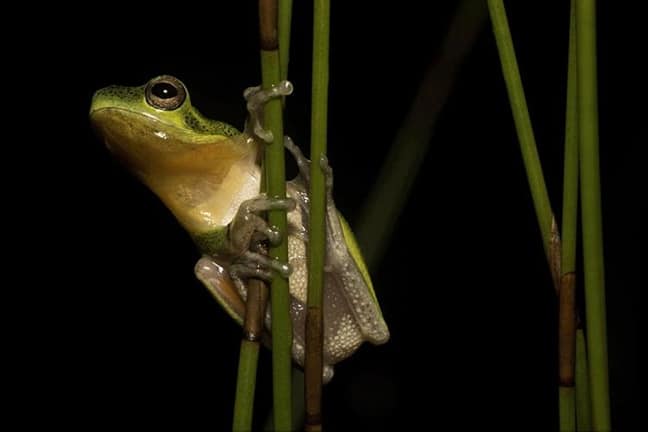 What was the takeaway that you got from looking back 25 years over your career?
Well, it looks more planned than it actually was! (Laughs) I've done 40 stories with National Geographic, and 32 of them had this environmental angle to them. It was obviously something I'd been drawn to, and was developing a niche along the way. Now, people will come to me for that. I can also see my growth as a photographer. I think digital really helped regarding being able to see the pictures [as you took them]. We used to do a lot of stories, for months at a time, without seeing any film.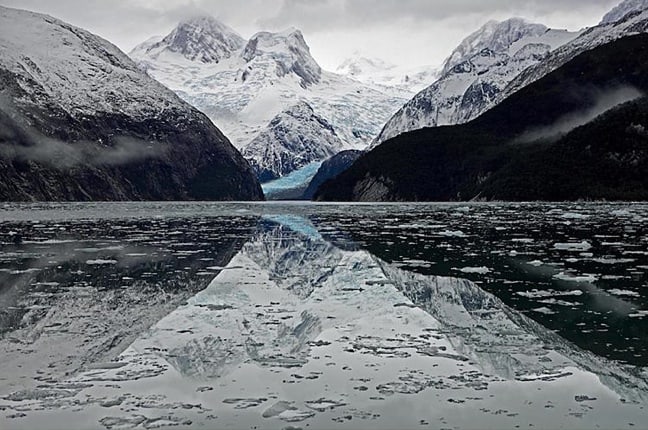 Do you have any specific goals for the future on what you want to do from here on out?
I want to keep doing nature/environmental stories and get better at them. I've started working with a wet plate collodion camera from the nineteenth century, photographing some of the national parks. Since finishing the book I've done an environmental story on these mountain pine beetles in the American West, and a nature story on Yoho National Park, which is one of the most beautiful places I've ever been. So I don't see the book as an end of an era. It's more like the continuation of the next stage of my career…  –Bret Love; all photos provided by Peter Essick
If you enjoyed our interview with National Geographic Photographer Peter Essick, you might also like:
PHOTO GALLERY: Penguins of Antarctica
PHOTO GALLERY: Polar Bears in Churchill, Manitoba
PHOTO GALLERY: The Flowers of Torres Del Paine, Chile