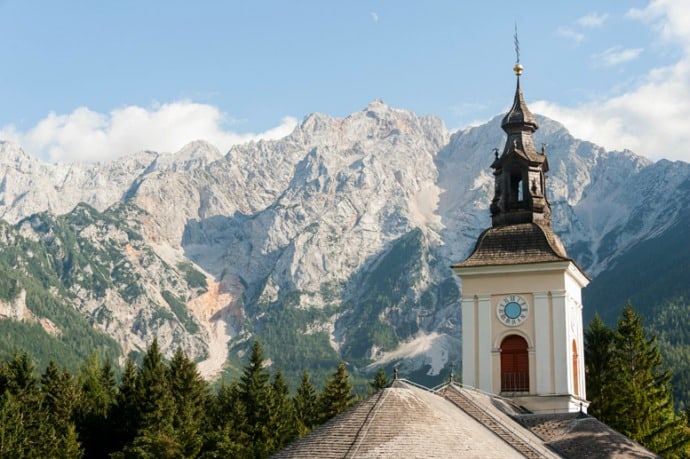 Organic Beekeeping in Jezersko Valley
Joze was waiting for us in front of his hut, which boasted a stunning view over the Jezersko Valley and the Kamnik Alps. He looked like a mountain man out of a storybook, with his checked shirt and corduroy trousers. His blue eyes shone brightly under the brim of his bucket hat, revealing the happiness of a man able to dedicate himself full-time to his real passion.
Our new friend Joze is an organic beekeeper in Slovenia. We met him during our trip to Jezersko, an unspoilt valley in Slovenia, whose local government decided to invest in ecotourism to attract visitors.
There are no 5 star hotels here, only family-run hotels and a soon-to-be-opened glamping resort. Days in Jezersko Valley are spent hiking, climbing, cycling and learning about local traditions, such as herbalism and organic beekeeping.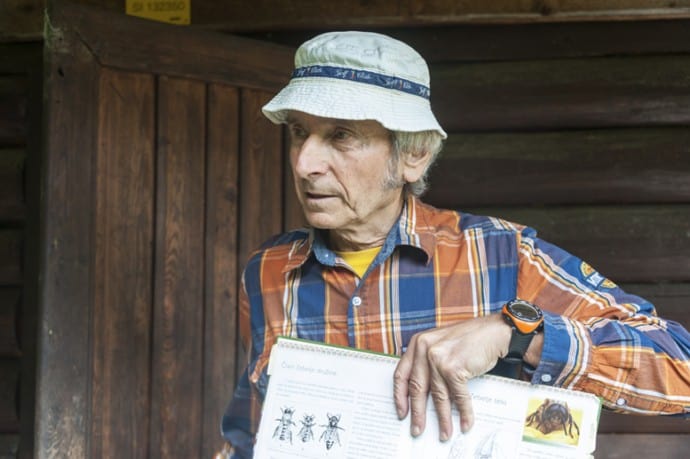 Joze has been a beekeeper for over 20 years, but started keeping bees full-time only after his retirement a few years ago. "Sometimes it's hard work," he says. "When the honey is ready, I'm working with the bees the whole day. Otherwise, I'm here only a few hours."
After we were welcomed into Joze's hut, he started telling us about the amazing life of bees as a low electrical hum buzzed in the air. I must admit, I previously knew absolutely nothing about organic beekeeping at all.
Joze's bee boxes were brightly colored and neatly stacked outside the hut. I asked him if this was because bees needed bright colors to find their home, and he laughed. He explained that bees have a built-in GPS, allowing them to find their hive from dozens of kilometers away.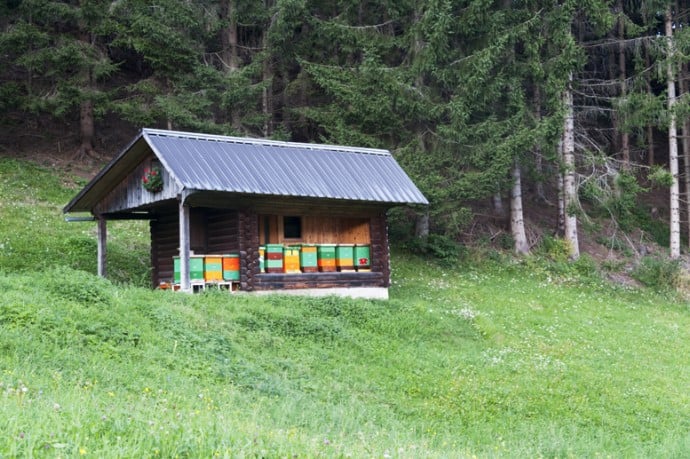 I wanted to have a look at the bees themselves, but unfortunately Joze had no protective clothing for us. He was a great storyteller though, and eager to share his passion with visitors. What was supposed to be a quick 40-minute visit turned into over two hours together.
Joze showed us some old honeycombs, with the queen bee cups clearly visible and much larger than the others. He explained that bees are the perfect utopian society, where every single bee does what's in their nature. Queen bees are meant to breed: They lay between 1500 and 2000 eggs a day (more than their own body weight). Worker bees do what their name says: They keep the hive running.
In spring, the phenomenon of swarming begins. The old queen bee flies out of the hive with thousands of worker bees in tow, moving off to create a new colony. Those bees that remain in the hive start feeding royal jelly to a chosen larva, making it gradually develop into a queen. If only politics in the human world ran so smoothly!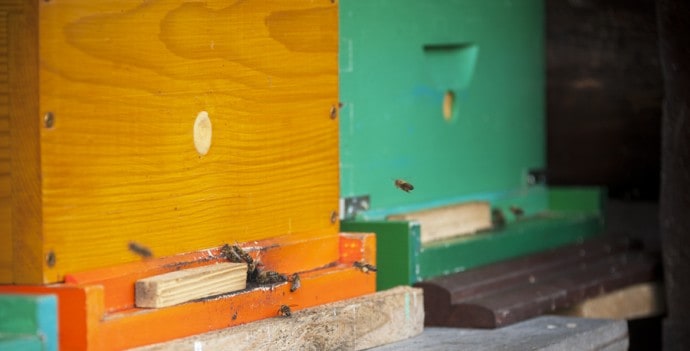 Joze told us that swarming is a critical time for a beekeeper. When it happens, he needs to find where the swarm has flown to, catch it and put it into a new box. He uses a supersized butterfly net for the job, and he does occasionally get a sting or two. "One day I got 20," he recalled.
Before meeting Joze I was completely unaware of the vast amount of products that we get from bees. First of all, there's honey– specifically flower honey (which comes from blossom nectar) and forest honey (which is extracted from plant-sucking aphids).
Joze doesn't really care where his honey come from, but says it's probably a mixture of several different flowers, plus some forest honey thrown in for good measure. Forest honey is actually believed to have better health properties, but it's darker in color, which often puts people off.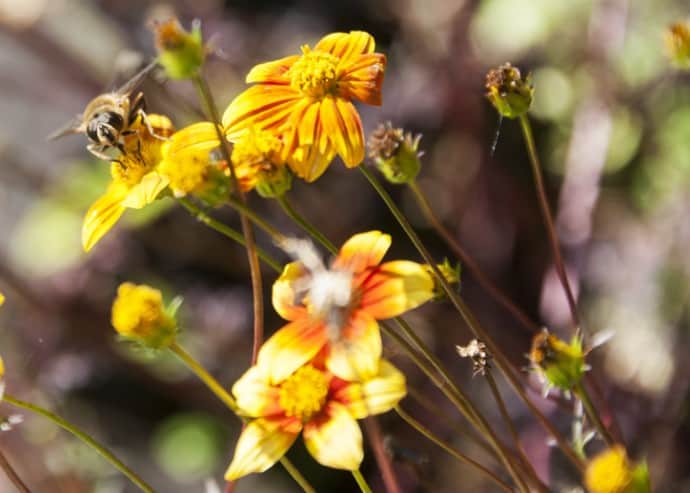 On top of his honey, Joze also gets pollen from his bees. Pollen sticks to the bees' legs when they move from blossom to blossom. Some of it falls out, and that's how pollination occurs.
When the bees return to the hive, some pollen is still stuck to them. Using a metal grating at the entrance of the hive that allows the bees (but not the pollen) to get through, Joze is able to harvest pollen. "It has great beneficial properties, and it's great for old men like me," he joked.
Another substance harvested from beehives is propolis, a sticky, sap-like gelatine that bees collect from trees and use to close up small crevices within the hive. Then, of course, there's the bees wax, used for candles and lip balm. Larger scale beekeepers also collect royal jelly and bee venom, which is used for creams and other beauty products.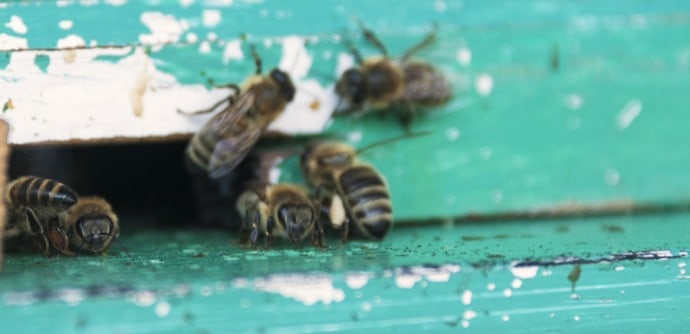 Joze eventually started warning us about the dark future of bees, relating how the global bee population is decreasing year after year.
Beekeepers first started noticing a sharp fall in the bee population in 2006. Bees would simply disappear, putting a strain on commercial beekeepers, who need healthy colonies to make their pollination services and honey production viable. This is not really as pressing an issue for a small organic beekeeper like Joze. But even he noticed that bees were dying at a level that he'd never seen before.
In Joze's case, the main culprit for the bees' death is the ominously-named varroa destructor, a mite that attacks the cells where baby bees are hatched. He showed us the mite under a magnifying lens and we could see where the destructor in the name came from. The mite was crab-shaped, of an orange-reddish color, with large claws. It is believed to originate from South America, and it has since killed billions of bees worldwide.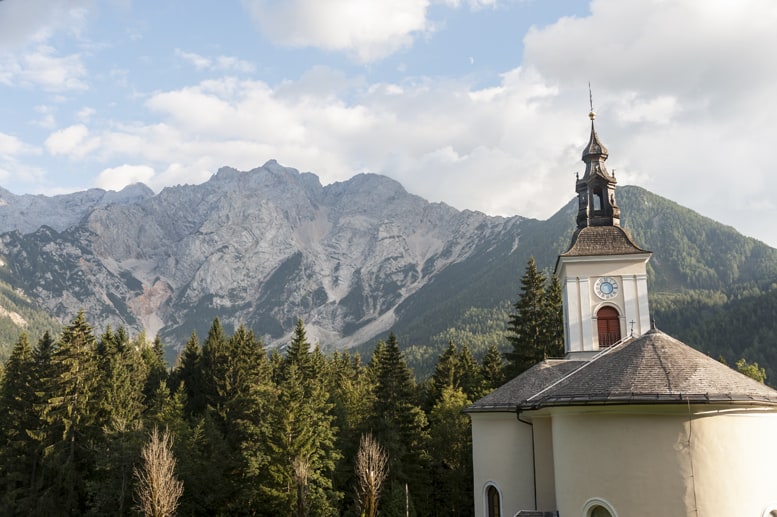 Joze strives to keep his beehives chemical-free. He only uses ecological products to protect his hives– mostly Bienenwohl, a product manufactured just over the Alps in Austria which contains a mixture of oxalic and citric acid.
The Plight of the Honeybee, as it was called by Time Magazine in their August 2013 feature, can have potentially catastrophic effects on fruit and vegetable production as we know it.
Food crops such as almonds, cranberries, cucumbers and melons rely on pollination to maximize their yield, which allows shops to remain stocked with them year-round. The bee population in China has already been depleted by heavy pollution, and several of their crucial crops need to be pollinated by hand, which is a time-consuming and pricey process.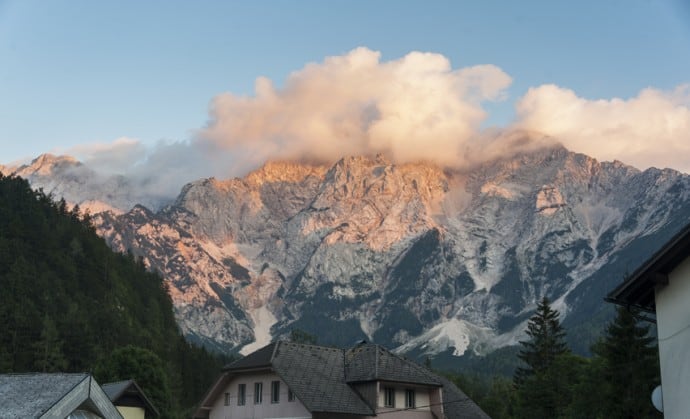 In June 2013, to highlight just how dependent on bees our food production system is, the Whole Foods chain of supermarkets removed all food products coming from plants pollinated by honeybees or other pollinators from its shelves. More than half of their total product offerings– 237 out of 453– disappeared.
In the United States, the increasing death rate of bees is believed to be caused by the use of neonicotinoid pesticides. These chemicals affect the bees' sense of orientation, rendering them unable to return to their hives (which would explain why, in 2006, bees "simply disappeared").
But the issues of large-scale agriculture seemed millions of miles away while we stood watching a beautiful sunset from in front of Joze's hut while tasting his honey, which was sweet and silky-textured. Bees buzzed in and out of his hives while the peaks of the Kamnik Alps turned golden, then pink, and finally blue.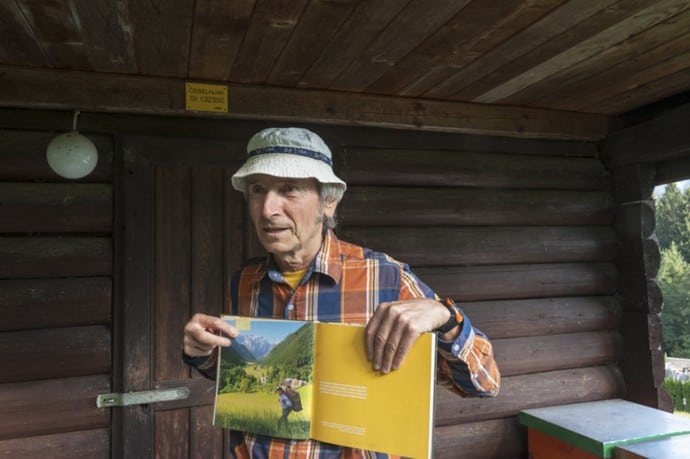 Joze and other small-scale organic beekeepers play a key role in keeping the world's bee population alive and healthy. During the afternoon, Joze told us about his trade agreement with other local beekeepers. This allows each beekeeper to strengthen their bees' genes by adding new bees to their previous colonies.
I left Joze's house determined to learn more about beekeeping and haven't stopped reading up on it since. Two hives are all that's needed to pollinate an average-sized garden. If you don't fancy the investment of a beekeeper's suit and hives, you can still help bees by keeping a bee- friendly garden or balcony. Ask your local garden center for advice, or read this article to learn more about it.
Most importantly, in learning about bees you'll become a "bee advocate." And that is something that we're in dire need of, if we want to keep our crops (and our world) healthy. –Margherita Ragg; photos by Nick Burns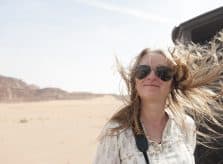 Margherita Ragg is a freelance writer and English teacher from Milan, Italy. She is passionate about wildlife, ecotourism and outdoor activities, and runs nature and adventure travel blog The Crowded Planet with her husband Nick Burns, an Australian travel and wildlife photographer.Margherita has an MA in Travel and Nature Writing from Bath Spa University, and was runner-up to the 2012 Guardian Travel Writer of the Year competition. She is one of the hosts of the @WednesdayRoamers weekly Instagram competition. Her other passions (in no particular order) are rock climbing, skiing, homebrewing and her cat Tappo. Follow Margherita on Facebook, Twitter, Instagram and Pinterest.
If you enjoyed our story on Organic Beekeeping in Jezersko Valley, you might also like:
SLOVENIA: Discovering Lake Bled, Slovenia