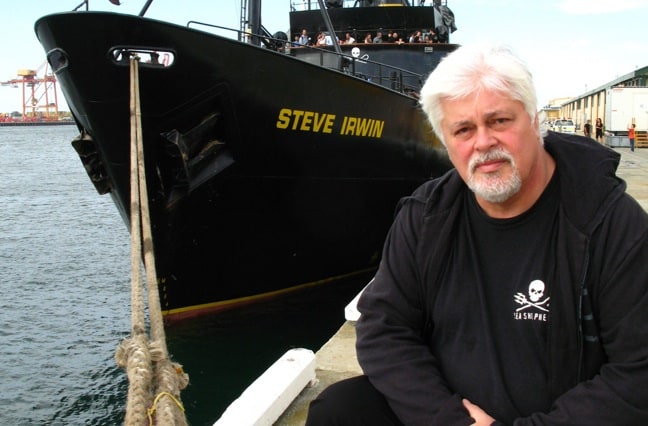 Sea Shepherd Conservation Society Fights For Marine Life
One of the biggest environmentally focused initiatives we here at Green Global Travel believe in is the fight to end poaching. We've seen so many gory photos of rhinos slaughtered for their horns in South Africa, elephants massacred for their ivory in Cameroon and dolphins killed in the famous cove at Taiji, and every time we hear a new report of poaching it sickens us to our stomachs.
We believe that people of conscience have a moral obligation to protect those who are unable to protect themselves. That's why we love the Sea Shepherd Conservation Society, whose mission is "to end the destruction of habitat and slaughter of wildlife in the world's oceans in order to conserve and protect ecosystems and species."
Sea Shepherd was founded in 1977 (under the name Earth Force Society) by Captain Paul Watson, one of the original co-founders of Greenpeace. Watson ultimately left that organization over its lack of aggressive marine conservation efforts, frustrated by seemingly constant bureaucratic red tape. In the years since, Sea Shepherd has become the world's most outspoken wildlife conservation organization, and their controversial history of aggressive direct action against those who kill animals (critics have called them "eco-terrorists") makes them one of the few charities to which we regularly donate.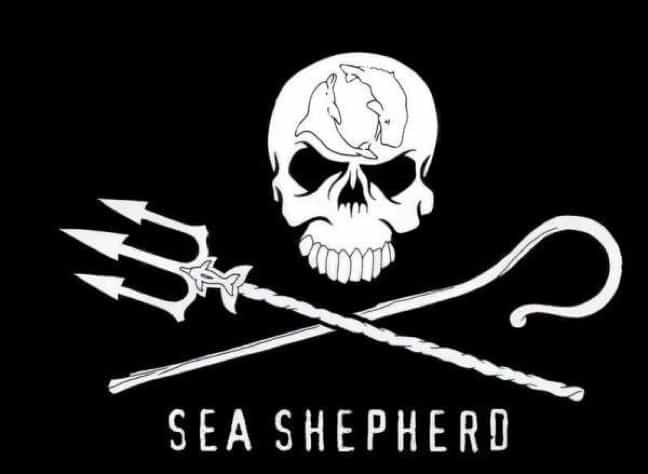 It seems appropriate that Sea Shepherd ships such as the Steve Irwin fly a flag featuring a pirate-like skull on a black background, as Watson and company pull no punches in fighting to protect marine life. Their first direct action was against the Canadian fur seal trade in the Gulf of St. Lawrence back in 1979, and the group became famous for confrontational tactics such as blocking seal hunters' ships and painting seals' coats so they were unusable. That same year, Sea Shepherd rammed a whaling vessel for the first time, a practice they've since used to damage and/or sink numerous whaling vessels all around the world.
The Animal Planet TV show Whale Wars has made the Sea Shepherd world-famous for their annual campaigns against Japanese whalers doing "scientific research" in the Southern whale sanctuary off the coast of Antarctica. But the organization manages to juggle numerous campaigns at any given time, fighting to save fur seals in Canada and Namibia, sharks in the Galapagos Islands, dolphins in Taiji, and whales all over the world.
And while critics constantly question Watson's aggressive methodology, Sea Shepherd insists that it is merely enforcing international environmental law, which it insists most of the world's governments are not doing enough to uphold.
Watson is far from alone in leading the Sea Shepherd fight: The organization's advisory board has included everyone from Earth First founder Dave Foreman to Horst Klienschmidt (former Deputy Chair of the International Whaling Commission), from former Australian Minister of the Environment Ian Campbell to animal rights philosopher Tom Regan. There are also quite a few high-profile celebrities in Sea Shepherd's corner, from Bob Barker and Martin Sheen to the Red Hot Chili Peppers and surfing legend Kelly Slater.
After watching Whale Wars, it's easy to understand why these celebrities would give their time, money and actions to support Sea Shepherd's mission. Captain Paul and his passionate crew of volunteers in action–­ disabling commercial whaling vessels, throwing bottles of butyric acid (a.k.a. rotten butter) on the decks of vessels at sea, boarding whaling vessels in protest, and destroying drift nets­– is the ultimate definition of non-violent commitment to a cause.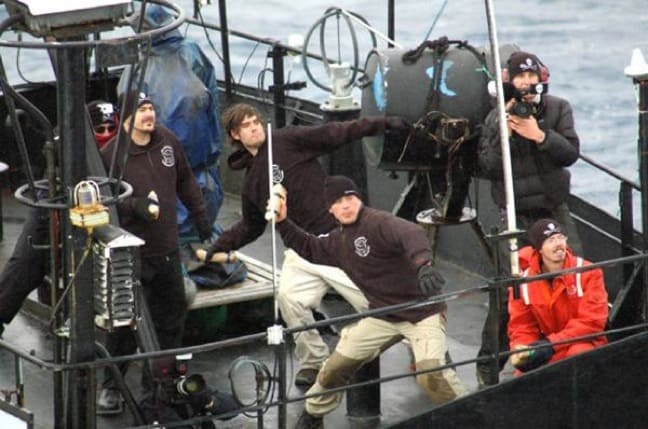 Whether you agree with their methodology or not, there's no arguing with the results, as Sea Shepherd has crippled the Japanese whaling industry. Last week, Japan ended whale-hunting season having killed only 30% of its annual quota of around 1,000 whales.
We here at GGT support the Sea Shepherd Conservation Society because we believe the world's wildlife and its natural habitats need greater protection. We believe that the world's governmental organizations need to take more responsibility for that protection, in order to preserve our planet's precious ecosystems for future generations. And until they do, we hope more NGOs will follow Sea Shepherd's lead and protect wildlife from illegal poachers by any means necessary.
Because they keep costs low by remaining primarily a volunteer organization, 85% of donations to Sea Shepherd go directly to funding their various campaigns. You can also help out by buying products from their online store and volunteering to get involved. –Bret Love
If you enjoyed reading Sea Shepherd Conservation Society Fights For Marine Life, you might also like:
TRAVEL BLOGGERS GIVE BACK: Use Your Blog To Make A Difference
TRAVEL BLOGGERS GIVE BACK: Water.org's MIssion To Bring Fresh Water To The World
TRAVEL BLOGGERS GIVE BACK: Heifer International Works To End Global Hunger