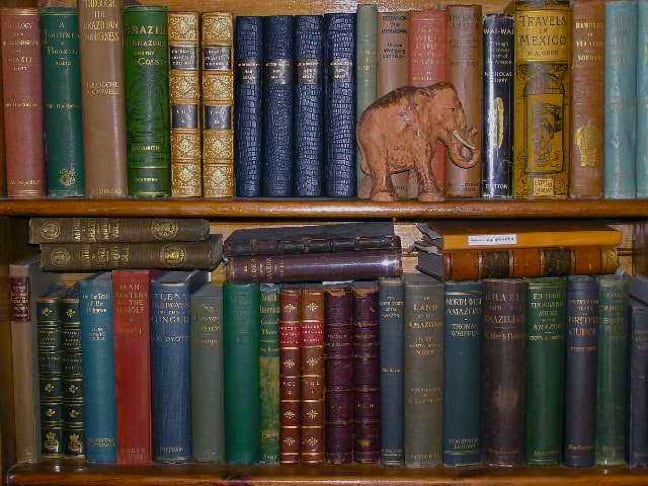 10 Travel Books That Inspired My Love of Adventure
Long before  I became a writer, I was a voracious reader: In my teens I would often read a book in two days. Over time I came  to realize how much the magazines (National Geographic), movies (Indiana Jones)  and books I consumed so avidly in my youth had influenced my love of travel as an adult. Here are 10 books that had a major impact on developing my love of travel and appreciation of foreign cultures: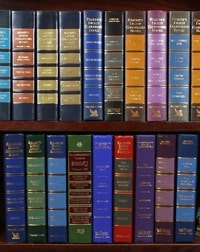 THE CLASSICS:  When I was a kid, my grandparents had this amazing collection of Reader's Digest Abridged Classics. For those who've never seen them, the books contained somewhat condensed versions of classic novels compiled together into anthologies. I cannot even tell you how many late nights I spent curled up in bed with a flashlight, immersing myself in the tales of Treasure Island, Robinson Crusoe, Swiss Family Robinson, Kidnapped, 20,0000 Leagues Under The Sea and dozens of other classic novels. Even Huckleberry Finn, in his rebellious rafting trip down the mighty Mississippi River, inspired a love of adventure that I carry with me to this day.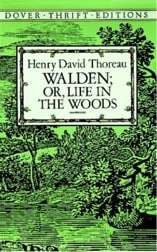 HENRY DAVID THOREAU- WALDEN, OR LIFE IN THE WOODS: I initially read Walden for a homework assignment in school, but Thoreau's classic voyage of self discovery (self reliance) would eventually inspire a big potion of my life philosophy. Thoreau's reverence of nature, his thoughtful reflections on the world and his own place in it, and his lamentation of the industrial revolution's destruction of the pastoral way of life were all hugely influential on the current environmental movement. And while, for most of us, his Spartan-like existence may seem extreme, many current concepts about the importance of nature/wildlife conservation can be traced back to this 1854 masterpiece.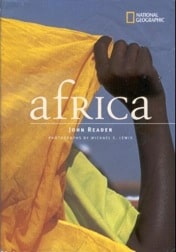 JOHN READER- AFRICA: I was always fascinated by stories of Africa, but I began taking a more personal interest at the age of 23, when my best friend joined the Peace Corps. Over the next 5 years, he worked in Burundi, Zambia and Gabon, sending me letters, photos and gifts that inspired a deep love for Africa. This National Geographic book (a companion piece to the PBS series) pairs John Reader's elegant encapsulation of Africa's history, geography and culture with Michael S. Lewis' stunning photographs. It's impossible to sum up the appeal of an entire continent in 300 pages, but Africa does a damn fine job, and will leave you aching to explore its disparate regions for yourself.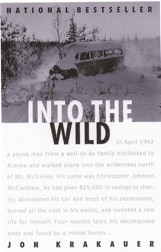 JON KRAKAUER- INTO THE WILD:  Sometimes a book can be hugely impactful simply by teaching you what NOT to do. Jon Krakauer's classic about Chris McCandless' tragic journey of self-discovery resonated with me deeply, in part because I lived 5 miles from Emory University (where he went to college) and in part because a similar rejection of my own parents' ideals nearly led me to drop out of society in similar fashion. It's easy in retrospect to see the folly of his adventure– the unwillingness to accept help and guidance from those wiser than he, the hubris to think he was ready to conquer nature's challenges– but you've got to respect the belief system that led him down that path, not to mention Krakauer's incredible storytelling skills.

LIVING PLANET- PRESERVING EDENS OF THE EARTH: Long before I began putting money and energy into improving the quality of my camera gear (and my skills), the work of Franz Lanting, Galen Rowell and David Doubilet showed me what was possible. This World Wildlife Fund book, with a foreword written by Walter Cronkite, opened my eyes to our incredible natural world, with eye-popping photographs that made me long to explore it. I still may not be able to afford tens of thousands of dollars to buy equipment. But every time I visit Costa Rica, or the Galapagos Islands, I work my butt off to create images worthy of being mentioned in the same breath as theirs.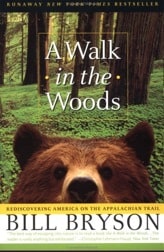 BILL BRYSON- A WALK IN THE WOODS:  Aside from the humorous aspects for which he is known, my favorite thing about Bill Bryson is that he comes across as an average Joe, conveying the notion that you don't need to be a top-notch athlete to pursue a life of adventure. In this tale of his ill-fated attempt to trek the entire Appalachian Trail, Bryson captures the beauty of his surroundings and the monolithic nature of his quest with huge doses of self-deprecating wit, reminding is that sometimes it truly is about the journey rather then the destination. Now, as a middle-aged man with a kid, a mortgage and more responsibility than I care for, I admire his attempt more than ever.
THE CIRCLE OF LIFE- RITUALS FROM THE HUMAN FAMILY ALBUM: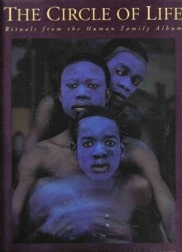 This coffee table book, in the words of author Gabriel Garciá Márquez's introduction, chronicles rites of passage, giving visible form "to the full course of human life– from birth to death– across the entire planet." Broken up into four sections on Birth & Childhood, Initiation & Adolescence, Marriage & Adulthood and Death & Remembrance, the 115 photographs (paired with commentary by Arthur Davidson) offer an overview of rituals from 45 countries on six continents. Collectively, they show how very different rituals can be from culture to culture, but also how similar we all are as a human species.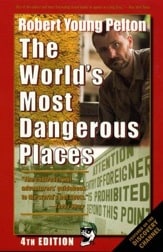 ROBERT YOUNG PELTON- THE WORLD'S MOST DANGEROUS PLACES:  Let's be honest, there's not a snowball's chance in hell that I, with a significant other, a daughter and a dog, would ever travel to places that would seriously endanger my life. But Robert Young Pelton, an adventurer who comes across like Indiana Jones if he'd been raised on a steady diet of Jackass, offers readers an exceptional opportunity to live vicariously through him as he treks through active war zones and high crime areas. Other travel books may tell you how to have a good time on your vacation, but this one is focused on helping you stay alive by any means necessary. Truly a fun, compelling read.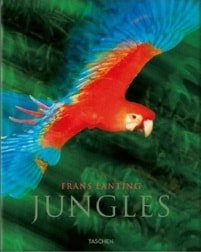 FRANZ LANTING- JUNGLES:  If you've never ventured deep into the heart of the Amazon, the cloudforests of Costa Rica or the lowlands of Africa's Congo, award-winning photographer Lanting's lush pics will make you want to book a trip post-haste. The accompanying text (by longtime partner Christine Eckstrom) and even the captions are minimal to the extreme. But that ensures your eyes won't be distracted from the richly detailed photographs that range from spectacular gatherings of rainbow-colored macaws to the sensual unfurling of a delicate fern as the sunlight begins to stream through the dense forest canopy. Eden, eat your heart out.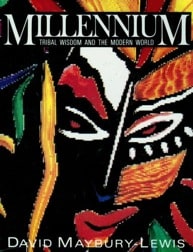 DAVID MAYBURY-LEWIS- MILLENNIUM: TRIBAL WISDOM & THE MODERN WORLD: My interest in tribal cultures came after I found out my family had Native American blood in our background. But my deeper understanding of tribal culture, and the wisdom behind the more sustainable lifestyles of indigenous peoples around the world, largely came from this book (another companion to a great PBS series). Both informative and entertaining, anthropologist Maybury-Lewis exposes readers to a bevy of cultures very different from our own, examining the cost of "progress" and looking for the lessons we can learn from those who live with a deeper sense of harmony  with the natural world and with one another.  –Bret Love
If you enjoyed reading 10 Travel Books That Inspired My Love of Adventure, you might also like:
Top 10 Oscar-Nominated Environmental Documentaries 
10 Off The Beaten Path Ecotourism Destinations
How I Became A Full-Time Professional Writer