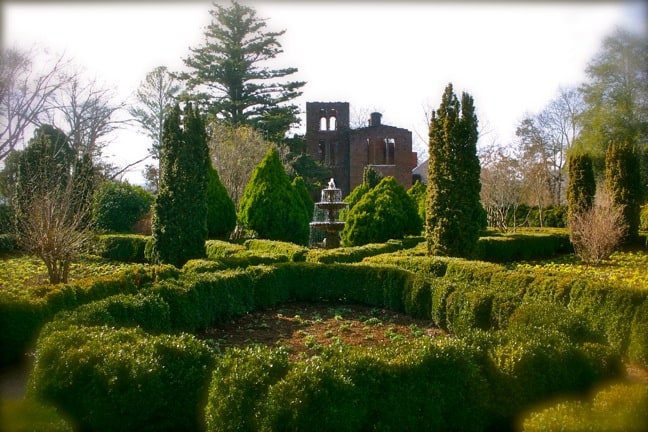 Barnsley Gardens Resort: A Southern Gothic Love Story
There's an eerie air to the ruins at Barnsley Gardens Resort at night.
Dim light guides our way through the maze of English boxwoods in the formal garden. The wind rushes through ancient imported trees. The imposing frame of the once-stunning Italian-style manor looms before us. And then there's the estate's 165-year history, which begins with a love story as tragic as anything Shakespeare ever concocted.
As told by resident historian and museum director Clent Coker, the Barnsley saga is a Southern epic practically begging for Hollywood adaptation. In the 1840s, English cotton baron Godfrey Barnsley purchased 8,000 acres of former Cherokee land in Bartow County (40 minutes north of metro Atlanta, in the rolling foothills of the Blue Ridge Mountains), on which he planned to build a magnificent estate for his beloved wife.
READ MORE: Blue Ridge Mountains Travel Guide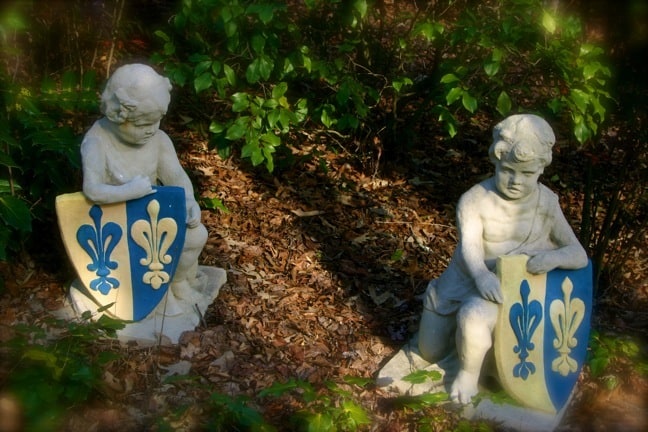 Unfortunately Julia, a shipping heiress from Savannah, succumbed to consumption before construction was completed, dying mere hours before her husband returned from New Orleans. The grief-stricken Barnsley ultimately abandoned his dream for a year until, according to legend, Julia's ghost appeared to him in the gardens and instructed him to finish work on the manor for their six children.
Godfrey forged on, only to lose his vast fortune in the Civil War, when Union soldiers ransacked the estate and stole more than $150,000 in valuables (which would be worth millions today). After he returned to New Orleans and unsuccessfully attempted to rebuild his wealth, his daughter Julia– said to be the inspiration for author Margaret Mitchell's Scarlet O'Hara– struggled to rebuild the property.
In 1906 a tornado blew the roof off of the home, forcing the nearly destitute family to move into the kitchen wing. In 1935, one of Godfrey's great-grandsons murdered his brother in a dispute over control of the property (you can still see bloodstains on the floor today). Seven years later, the entire estate was sold at auction, and eventually fell into ruin due to owner neglect.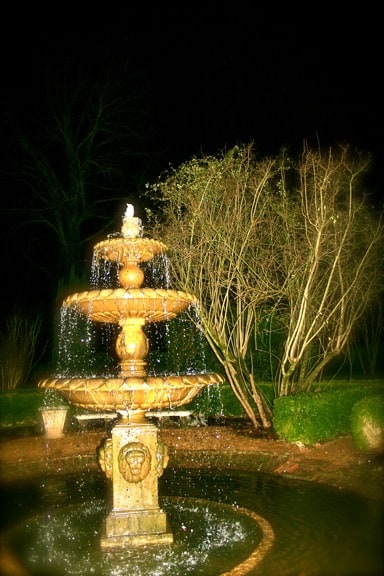 The property's return to glory began in 1988, when Prince Hubertus Fugger of Bavaria purchased the 1300 acres of land on which it resides. Told of the estate's rich past by Mr. Coker, whose family's connection to the Barnsleys stretched back over 100 years (and who owns dozens of the historical artifacts now housed in the Barnsley Museum), the Prince and his wife began restoring the gardens, opening them to the public in 1992.
A few years later, the Fuggers decided to build Barnsley Gardens Resort, recreating an authentic 19th-century pedestrian village in which guests would feel as if they were visiting a true country estate. Now owned by a team of private investors, the result is like nothing I'd ever seen, transporting guests into a seemingly time-warped alternate reality that seems both historic and strangely modern at the same time.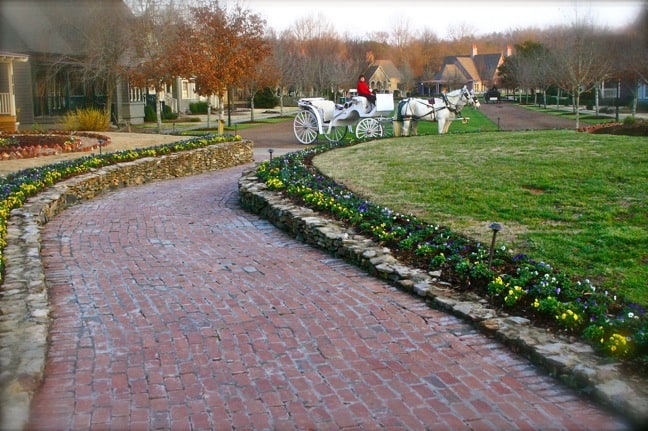 Our Barnsley Gardens Resort experience began before we even checked in, with a visit to their European-style spa. Like all 45 buildings on the estate, the spa's architecture was based on the principles of Andrew Jackson Downing (the original designer of The White House grounds and the Washington Mall), whose belief that man-made elements should fit naturally into their surroundings inspired Godfrey Barnsley greatly.
But inside the services are decidedly 21st century, with a range of facial and body treatments, massage treatments and salon services; complimentary steam, sauna and whirlpool; as well as a variety of customizable packages designed to deliver hours of pampering. A 50-minute couples massage worked wonders for rubbing away the stress of our work week, and we eagerly drove from Registration to our Manor Cottage suite to enjoy the other fruits of our romantic "Couples Retreat" weekend.
The cottages themselves are lovely: It's easy to see why Barnsley Gardens Resort has received accolades such as Travel & Leisure's "500 World's Best Hotels," Condé Nast's "Top 75 North American Resorts," and Zagat Survey's "Top 50 Small Hotels in the U.S."
The English-style garden was immaculate, and the rustic rocking chairs on the front porch were perfectly in-tune with the resort's laid-back country vibe. Opening the barn-wood door, we were wowed by an interior filled with homey antiques, a stone-hearth fireplace and wet bar, where a chilled bottle of champagne awaited us. The high-ceiling bedroom featured an antique king sized bed, while the ample bathroom featured a massive marble-tiled shower and a claw-footed bathtub.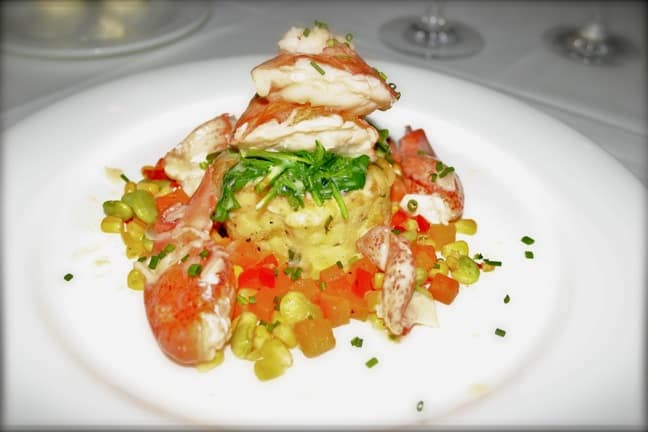 Later that night we made our way along the village's tree-lined walkways to the Woodlands Grill, a lodge-like steakhouse, where we struggled to determine whether the lightly fried lobster tail with horseradish sauce, gargantuan jumbo shrimp over lobster risotto, or perfectly cooked filet mignon is more delicious.
Our meal the next night in the Rice House, which offers an epicurean spin on classic Southern cuisine, was equally divine. The Grill offers a buffet breakfast we heard rave reviews about (though we elected to stay in and have room service), and there's also a seasonal German-style beer garden featuring light snacks, beer and wine in an outdoor setting centered around a roaring open-pit fire.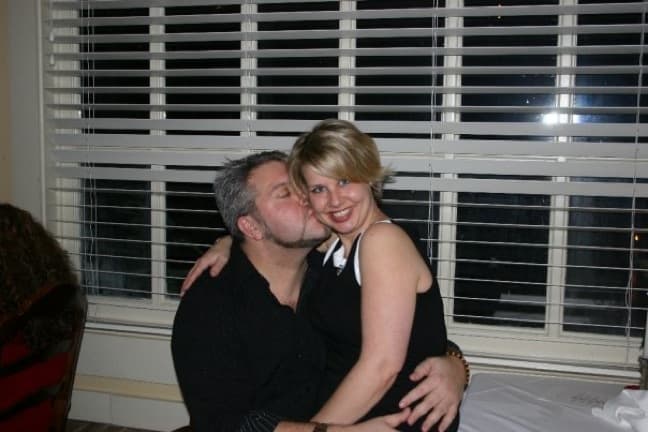 For those seeking an active vacation, Barnsley Gardens Resort features a broad range of outdoor activities ranging from horseback riding and cycling to hiking, fishing and canoeing on their 10-acre lake. The on-site Orvis Pro Shop offers private shooting and fly-casting instruction, as well as a sporting clay course. Garden-variety sports enthusiasts can play croquet, bocce ball or badminton in the picturesque Town Square. For links addicts, Barnsley also offers one of the state's top-ranked championship golf courses– a Jim Fazio-designed par 72 layout known as The General.
In short, there are a million things to do in this unusual, world-class resort. But with its luxurious cottages, top-notch amenities and attentive service, the truth is that you can have a memorable time simply by embracing the distinctively Southern serenity of Godfrey Barnsley's love-inspired dream. –text & photos by Bret Love
If you enjoyed reading about Barnsley Gardens Resort, you might also like:
GEORGIA: Jekyll Island Eco Activities
GEORGIA: A Weekend in the North GA Mountains
GEORGIA: Top 5 Eco Attractions in North GA
GEORGIA's Best Christmas Light Displays
What is an Eco Lodge? A Guide to "Green" Accommodations
Easy Ecotourism: 10 Simple Steps to More Sustainable Travel
The Benefits of Ecotourism: 20 Travel Bloggers on the Importance of Nature Travel