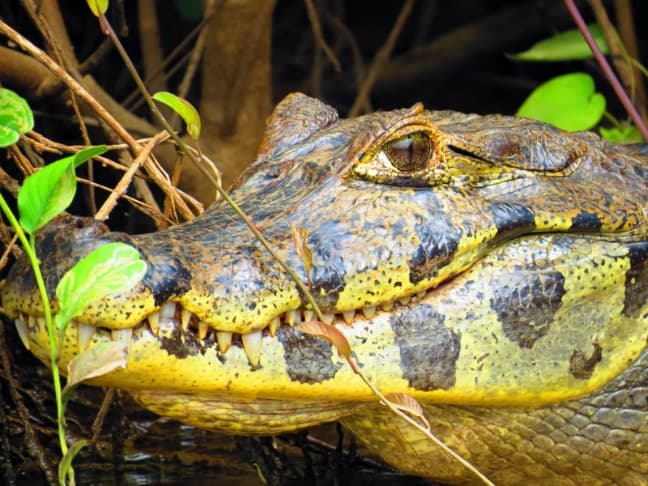 Bolivian Amazon Wildlife
When most travelers think of exploring the Amazon River, they generally plan an expensive tour to Brazil, Ecuador or Peru. Very few people visit the Bolivian Amazon. Their loss!
Extending through nine countries in South America, Amazon River Basin access is much more varied than most people know.
We discovered that Bolivia offers an excellent, budget-friendly alternative to countries like Brazil. There are cheaper tours with vastly smaller crowds, yet the region is just as biologically diverse as others in the Amazon basin. This logic ultimately sold us on visiting Bolivia.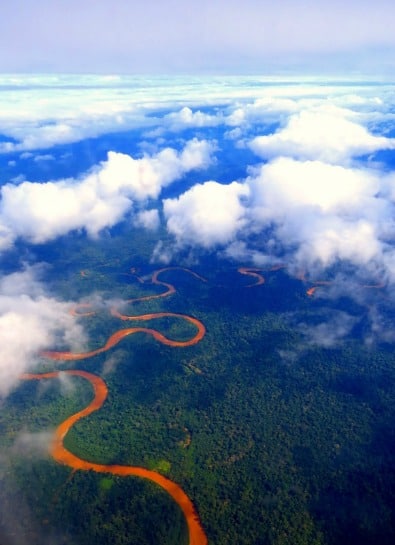 When traveling through the Bolivian Amazon River Basin, travelers can opt to explore either the Pampas or the Rainforest. Unfortunately, because this is one of the country's largest regions, you generally have to make a choice between the two. Both ecosystems are filled with varied flora and fauna, but we chose to avoid exhausting jungle treks in favor of an excursion through the marshy wetland savanna known as the Pampas. The promise of less mosquitoes was a strong selling point!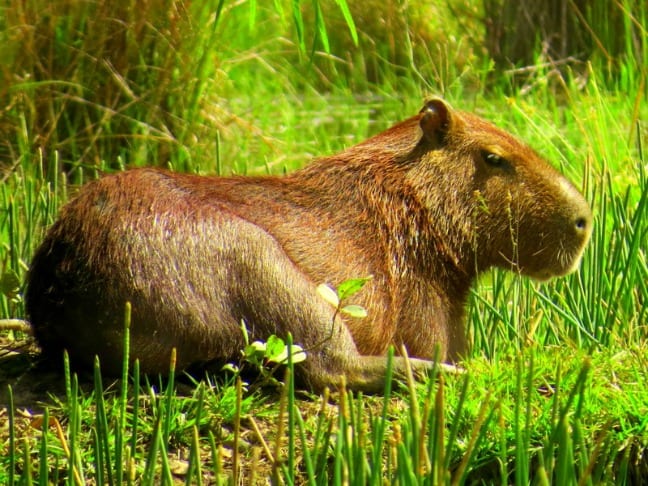 Our itinerary included piranha fishing, seeing pink river dolphins and making treks deep into the Amazon in search of pythons, exotic birds and monkeys. We fully intended on making our guide wait for hours if that's what it took to capture the best shot. Wildlife in the Bolivian Amazon rises with the sun, and so we were out exploring the swamps before the other group tours had made it out from their bungalows for breakfast.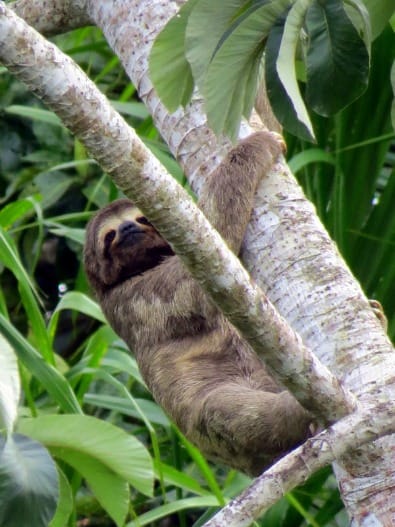 The rainforest of Madidi National Park provides a more classic Amazon experience, leading travelers on jungle treks of epic proportions. But it is much more difficult to spot wildlife in this region. You have a higher chance of seeing more animals in the Pampas, as they are drawn to the river and not hidden in trees by a dense jungle.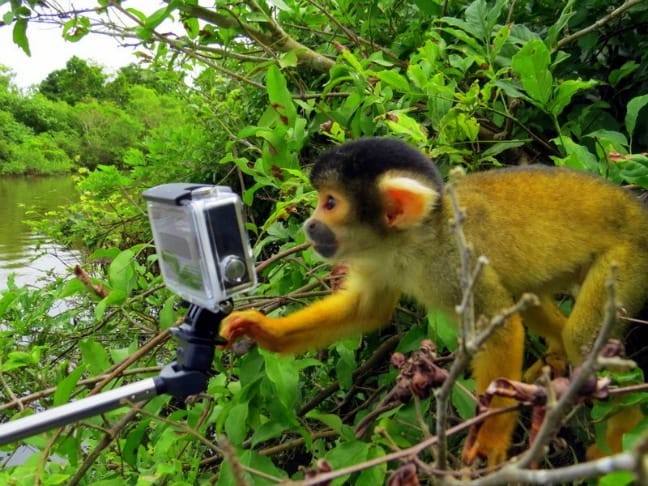 We saw wildlife in droves. We played catch with pink river dolphins as they nibbled on our toes. We caught piranhas from homemade fishing lines and grilled them up fresh for dinner. Squirrel monkeys attacked our boat and put up a good fight for possession of our Go-Pro. Capybaras– massive rodents the size of pigs– roamed the shore. And, as night fell, the gleaming eyes of Caiman could be seen reflected across the swamp.
We were accommodated in secluded wooden bungalows that were only accessible via boat, so we would fall asleep to the rustling and roars of wildlife roaming free around us. The following is our gallery of wildlife from the Bolivian Amazon during a 3-day tour of the Pampas:
Whether you're exploring the Pampas or hiking through the Jungle, your best base to reach the Bolivian Amazon Basin is Rurrenabaque, a laid-back town in a fabulous setting surrounded by mossy green hills and Andean peaks. Though remote, the town is filled with backpackers, restaurants, cafes and hotels which cater to every Western need.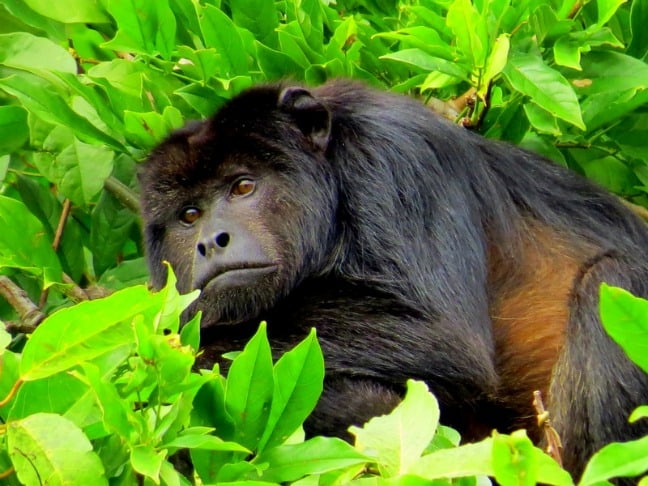 Flights to Rurrenabaque from La Paz are just 35 minutes via the regional airline Amazonas (TAM also operates some flights, but not daily). And while these are small, 18-seater planes, this is a much better option than the bumpy 20-hour bus ride. Flights will generally cost around $75 USD , and you MUST present the credit card you booked with when you check-in for the flight.
Note that you should probably allow for an extra day in-between your anticipated arrival in Rurrenabaque and your tour departure. Amazonas Airlines is notoriously unreliable, and flight cancellations and delays happen all the time. We read about this online beforehand, but we didn't pay attention to it. Sure enough, our flight was unexpectedly cancelled and we had to push our tour back a day.
There is no ATM in Rurrenabaque, so bring plenty of cash. The best time to visit the Bolivian Amazon is during the dry season, which runs from May to October.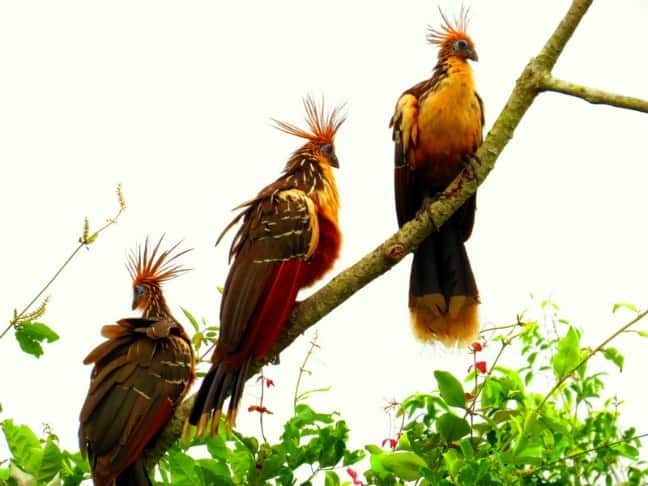 There are many tour operators in the region to choose from. But be sure to research the options thoroughly: Many are rough around the edges, with guides who speak less than basic English.
After exhaustive research, we booked our Pampas adventure with Bala Tours and had a wonderful experience. The guides spoke fluent English and were personable and friendly; the food was fantastic and plentiful; and the rooms at the privately owned eco-lodge were comfortable and clean. They accommodated our gluten-free diet without fuss, and happily delayed our tour by a day when we called to inform them of our cancelled flight from LaPaz.
We highly recommend paying the extra $100 for a private tour, which proved to be one of the best decisions that we ever made. –by Megan Jerrard, photos by Mike Jerrard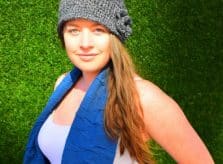 Megan Jerrard is an Australian journalist, and the founder and Senior Editor of Mapping Megan, an award-winning adventure travel blog bringing you the latest in adventure travel from all over the globe. With the main aim of inspiring others to embark on their own worldwide adventure, Megan and her photographer husband Mike believe travel has the potential to inspire change in people, and in turn inspire change in the world. They embraced travel as a lifestyle in 2007, and are dedicated to documenting their journey and observations through entertaining articles and brilliant photos. Follow their journey on Facebook, Twitter, Google+, YouTube, Pinterest and Instagram.
If you enjoyed our photo gallery of Bolivian Amazon Wildlife, you might also like:
BOLIVIA: The Salt Flats of Salar de Uyuni
PERU: Exploring the Peruvian Amazon
PHOTO GALLERY: 40 Amazing Costa Rican Wildlife Species
PHOTO GALLERY: The Beauty of Galapagos Birds
PHOTO GALLERY: Madagascar Animals