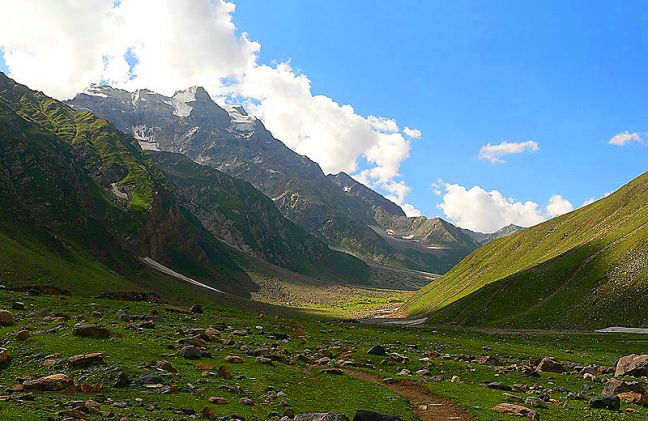 Top 10 Dangerous Travel Destinations
For Your World Travel Bucket List
If you turn on CNN at any given time on any given day, you're likely to hear about some saddening act of cruelty happening in some remote part the world. The regions where car bombs, drug wars and other instances of sociopolitical instability are the norm are all tracked on the U.S. State Department's Current Travel Warnings list. This list of dangerous travel destinations is notoriously controversial– while some represent a genuine concern for the well-being and safety of U.S. citizens, other seem rooted in political motivations (see: the historical ban on travel to Cuba, which was recently lifted by the Obama Administration). Our goal is NOT to make any political statements about these destinations, but to instead highlight some of the positive attributes of countries the U.S. government officially warns against visiting in the near future.
PAKISTAN
Pakistan's Kaghan Valley is absolutely stunning. With pine forests to your right, spotless lakes to your left and spectacular mountains all around, the place presents picturesque views of nature in its purest form. But the United States warns against any non-essential travel to the country today because of numerous terrorists attacks in the Asian country, with the latest one occurring back in September.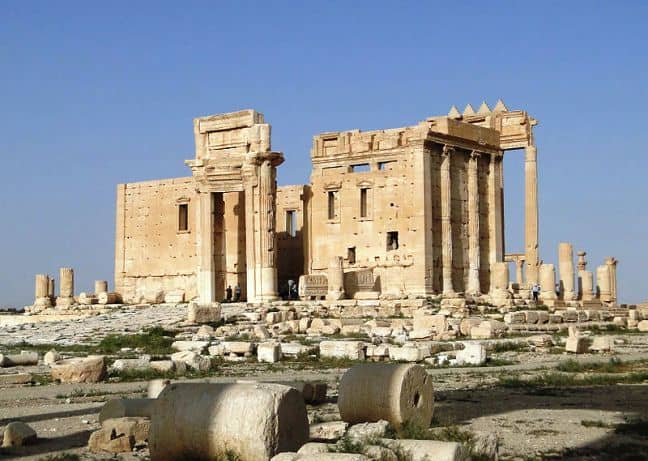 SYRIA
According to the "dangerous travel" warnings and incessant New York Times reports, no part of Syria should be considered immune from intense violence. But the UNESCO World Heritage Site of Palmyra stands tall and proud amidst the struggle. Once a desert city of vast importance in the worlds of art and architecture, Palmyra fell into ruins in the 16th century. But its magnificent archeological remains are impressively intact today (including the Temple of Bel), serving as reminders of man's imagination and ingenuity.
SOMALIA
With so many negative headlines about marauding pirates, kidnappings and other dangers sprayed across newspapers in recent years, most tourists would never think of this East African nation as possessing remarkable natural beauty. But that's just what you get if you're bold enough to explore the sheer natural essence surrounding the capital city of Mogadishu, especially its unspoiled sands. Western adventurers who've actually made it to Lido Beach often refer to it as one of the most magnificent spots on the African continent.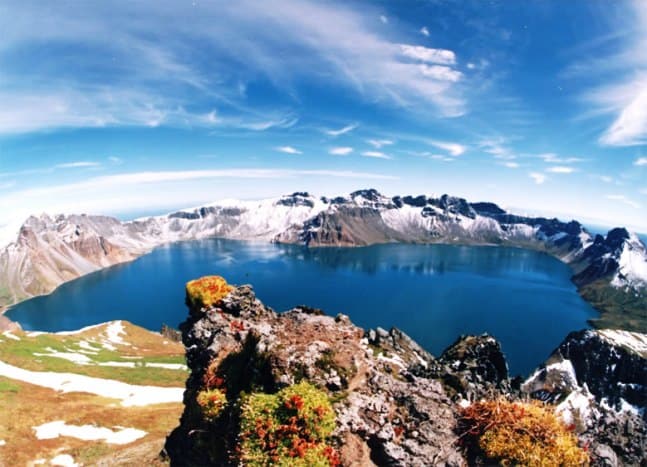 NORTH KOREA
North Korea's Heaven Lake has been romanticized in local lore for ages, as people speak with reverence of great monsters in its waters. We only wish more travelers could spread the word about the area's spectacular scenery. Lying within a large volcanic crater atop the Baekdu Mountains, where it's surrounded by picturesque peaks and gorgeous flora, the celestial beauty of the place is perfect befitting of its name. Sadly, those who see it for themselves have to do some from the Chinese side, staying as far from the temperamental North Korean border as possible.
IRAN
If you're counting urban area population, Tehran (Iran's capital of over 8 million residents) would be the second-largest city in the Middle East. This, of course, translates into a dynamic array of museums, restaurants, parks and hotels. Those probably aren't the first things that come to your mind when you think of this epicenter of Persian culture, because we've been inundated with images of anti-American anger over the past few decades. But none of that will change anytime soon, seeing as how the U.S. State Department's most recent travel warning is all about Iran's unjust arrest tendencies.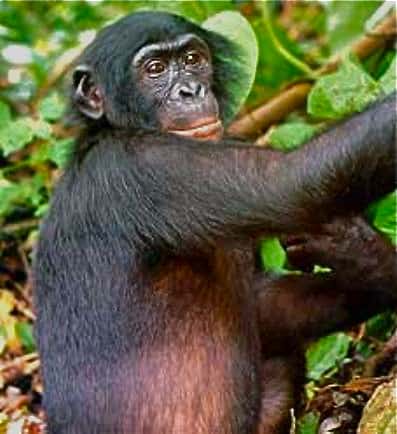 DEMOCRATIC REPUBLIC OF THE CONGO
This central African nation has an historic reputation as an outdoorsman's paradise. We know the chronicled journeys of Stanley and Livingston are responsible for a lot of that mysticism, but the massive Congo River (the world's second largest by volume) and the incomparable Congolese rainforest (home to over 1,600 species of birds and mammals) deserve their own fair share of the credit. Sadly, with all the political instability in the North and South Kivu regions (and limited facilities pretty much everywhere else), only the most seasoned adventurers are advised to travel there.
COLOMBIA
Colombia has long tried to shake the "Drug Capital of Latin America" shackle from around its neck. Local governments and DMOs have done a brilliant job of it in tourist-friendly areas like Bogota and Cartagena (the quaint Rosario Islands, off Cartagena's coast, remain one of the most magical places GGT has ever visited). Even lesser-known hotspots like Barranquilla are starting to gain international notoriety. Still, America urges caution to travelers when visiting the South American nation because of the narcotics-related violence still happening in the country.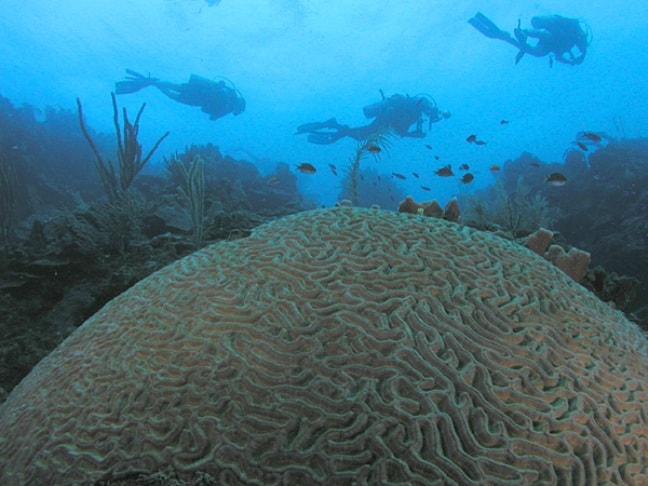 HONDURAS
This Central American country has the highest per capita murder rate in the entire world. Though local police presence has increased at popular tourist attractions around the country, gang-related violence is still shockingly prevalent. However, that hasn't stopped some visitors from making their way to the breathtaking Copan Mayan ruins, the abundantly green Parque Nacional Jeannette Kawas and the idyllic waters off Roatán Island.
Here are two other places that might not have governmental restrictions attached to them, but still have a "Do Not Disturb" air about them…
CHERNOBYL
Though it was decidedly low art, the 2012 horror film Chernobyl Diaries irked some people because it sought to profit off the terrible 1986 nuclear tragedy in the Ukrainian city. The movie grossed around $19 million– far from a Hollywood blockbuster, but enough to prove there's an eerie allure about the place. Thrill-seeking travelers are allowed to visit near the disaster site today, but have to sign a waiver freeing tour operators of any liability in the event of radiation exposure. But as more plants and wildlife start overrunning long-abandoned buildings, Chernobyl, Pripyat and other similarly exposed towns are slowly emerging as popular destinations for those attracted to dangerous travel.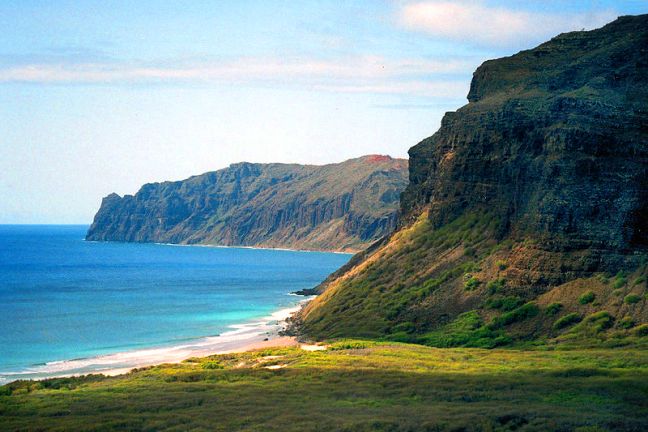 NIIHAU, HAWAII
On the whole, Hawaii is legendarily welcoming to visitors. But there's one place amongst the archipelago of hundreds of islands that isn't quite so friendly. Niihau, a privately owned island, features no hotels, no restaurants and no electricity (although there is solar power). The beautiful island is almost like a time capsule of an earlier era in Polynesian history, before Hawaii was overrun by posh resorts and fancy Mai Tais. Visitors can look around the "Forbidden Island" via a helicopter tour, or even set foot on it during a day-long wilderness safari. But after your sheep or feral pig has been caught, you'll have to return back to your hotel room across the waters. –Demarco Williams
If you enjoyed our Dangerous Travel Destinations World Travel Bucket List, you might also like:
10 Best Lakes For Your World Travel Bucket List
10 Best Waterfalls For Your World Travel Bucket List
10 Exotic Islands For Your World Travel Bucket List
10 Off The Beaten Path Ecotourism Destinations For Your World Travel Bucket List
10 Unbelievable Mountains For Your World Travel Bucket List
The Best Coffee in the World: A Gourmet's Guide
What is an Eco Lodge? A Guide to "Green" Accommodations
Easy Ecotourism: 10 Simple Steps to More Sustainable Travel
The Benefits of Ecotourism: 20 Travel Bloggers on the Importance of Nature Travel