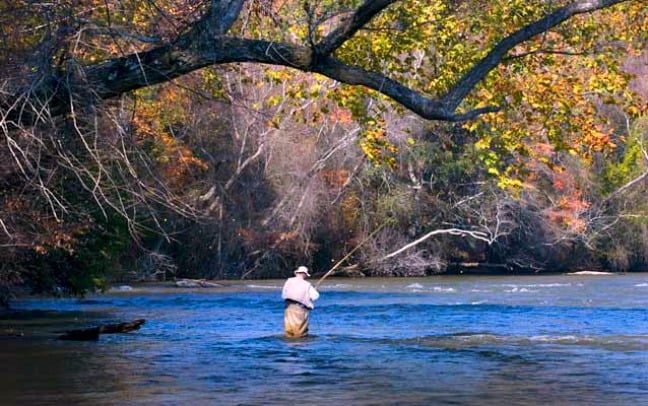 Pitch Your Park!
Rangers Plug Six of the Best US National Parks

Vacations are a lot like Hollywood blockbusters: Both cost a lot of money, we go into them expecting maximum bang for our bucks, and the competition tends to be fairly fierce. So we approached representatives from six US National Parks and gave them an opportunity to pitch their park's perks directly to you, the traveler. Here, straight from the horses' mouth, is an inside scoop on the unique features, activities, and prime visiting seasons for some of America's best National Parks.
CHATTAHOOCHEE RIVER NATIONAL RECREATION AREA
The Stats: 48 miles of river • 10,000 acres • 3.1 million annual visitors • Stocked with 23 species of game fish • Established in 1978
The Sell: "Our park is a little piece of wilderness right in the middle of a big city," says Chattahoochee River NRA Information Officer Rudy Evenson. "We've got hiking trails and mountain biking trails, and we've got the river for paddling. We're one of the southernmost trout streams in the United States. For people who want to get in a workout, I recommend the Cochran Shoals Fitness Loop, or the more secluded and scenic Indian Trail. On that trail, you feel like you're in the middle of the woods, even though you're in Atlanta."
The Skinny: The Chattahoochee is a favorite among fly-fishermen and kayakers, and perfect for those who want to get away from it all without having to leave the comfort of the city. The fact that it's 20 minutes from our house makes it a personal favorite of ours.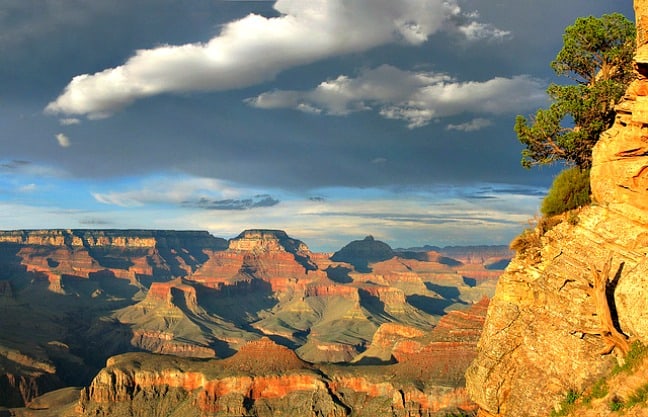 The Stats: 277 miles long • 18 miles wide • 1 mile deep • Considered one of the 7 Natural Wonders of the World • 5 million annual visitors • Established in 1919


The Sell: "No photo can capture the magnificence of a 277-mile long, 1-mile deep canyon filled with the brilliant colors of sunset," insists Gaelyn Olmsted, a park ranger who also blogs at GeoGypsyTraveler.com. "I'm biased, but I believe everyone should see the Grand Canyon with their own eyes. Most visitors enjoy seeing it from the rim, but hiking into the canyon is a different experience. The diversity of landscapes ranges from desert to forest, providing habitat for a variety of wildlife. It's the greatest Earth on show."
The Skinny: There's a reason this family favorite is the #2 most visited National Park in America. It's big, it's bold, and it's unlike anything else you've seen– a must for any traveler's bucket list.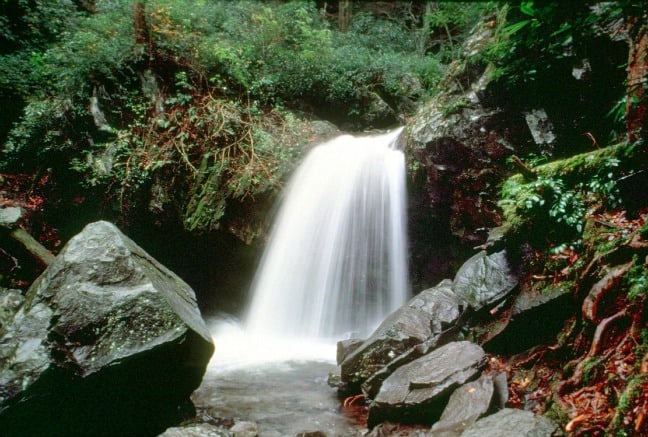 GREAT SMOKY MOUNTAINS NATIONAL PARK
The Stats: 522,419 acres • 16 mountains with summits of 6,000+ ft • 10,000 species of plants & animals • 9 million annual visitors • Established in 1940
The Sell: "Great Smoky Mountains National Park has lush greenery that not a lot of places have," park ranger Jennifer Hale says. "We have nearly 900 miles of hiking trails, and there are driving tours where you can enjoy the scenery from your car, such as Newfound Gap Road and Cade's Cove. We also have lots of different species here, including 1,600 black bears, elk, deer and birds. The best time to visit is September, because most of the schools go back in session in August and the weather is cooler."
The Skinny: The most visited US National Park is also one of its most beautiful. With 95% of its acreage forested and teeming with wildlife, it's a protected haven for nature and nature-lovers alike.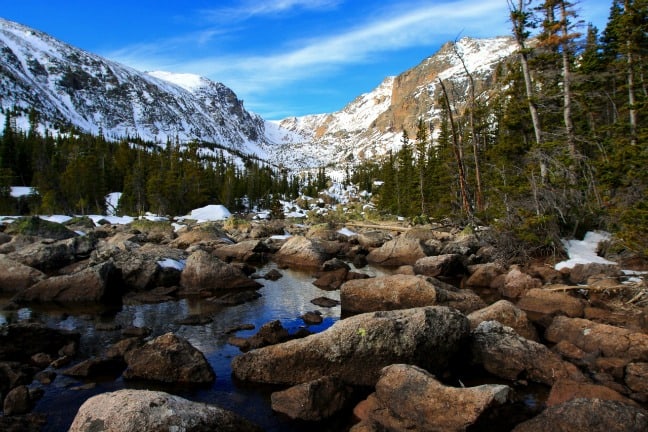 The Stats: 265,761 acres • 359 miles of trails • 150 lakes • 450 miles of streams • 72 peaks above 12,000 feet • 3.1 million annual visitors • Established in 1915

The Sell: "If you picture the Rocky Mountains, we've got all of that– snow-capped peaks, high alpine lakes, waterfalls and, at certain times of year, a sea of wildflowers," says park spokesperson Kyle Patterson. "About a third of the park is alpine tundra, an incredible fragile ecosystem. We've got great wildlife watching: You might see elk, mule deer, big horn sheep, coyotes, and an occasional bobcat. People will come in the summer to hike or go fly fishing, then come back in the winter and go backcountry skiing."
The Skinny: The Rocky Mountains are undeniably picturesque in summer, but the park's autumn leaves and rugged winter beauty are arguably its most distinctive draws.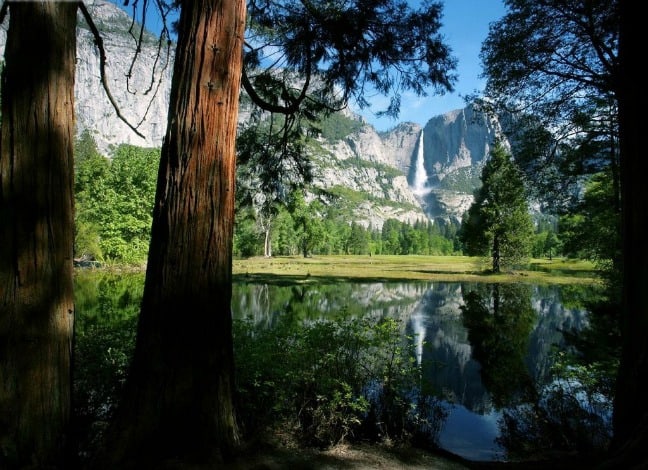 The Stats: 761,268 acres • 800+ miles of hiking trails • Elevation ranges 2,127 to 13, 114 feet • 3.8 million annual visitors • Established in 1890
The Sell: "Yosemite is known as a crown jewel in the National Park system for its scenic beauty," explains park ranger/Public Affairs Officer Scott Gediman. "Geologically, we're in the middle of the central Sierra Nevada Mountain Range. In Yosemite Valley we've got 3,000-ft high granite walls with incredible waterfalls, including the highest in North America. The bulk of our visitation is during summer, but winter is a great time to see Yosemite Falls. Seeing El Capitan blanketed with snow is spectacular."
The Skinny: Yosemite was a favorite destination for legendary naturalist John Muir and conservation trailblazer Teddy Roosevelt. If those guys considered Yosemite one of the best US National Parks, trust us, it's good enough for you!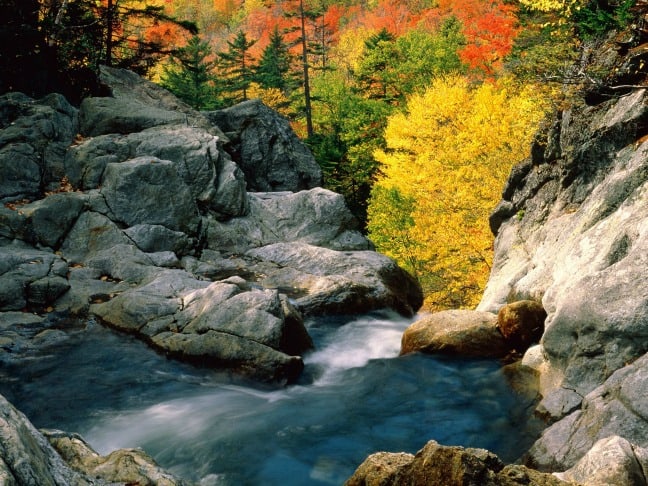 WHITE MOUNTAIN NATIONAL FOREST
The Stats: 750,852 acres • 1,200 miles of hiking trails (including 100+ Miles of the Appalachian Trail) • 1.7 million annual visitors • Established in 1918
The Sell: "White Mountain has six federally designated wilderness areas, which provide a more remote and pristine experience," says Assistant District Ranger Thomas Giles of the National Forest, which stretches from New Hampshire into Maine. "There are lots of camping, hiking, fishing and skiing opportunities, with alpine ridges on the summits and ridge lines which vary from 4000-6000 feet in elevation. But people have to be well prepared for weather systems that they may not expect. Most times of the year, weather here can be very severe."
The Skinny: When a ranger tells you that weather in his forest can be "very severe," you know it's a place where Mother Nature is not to be trifled with. –Bret Love
If you liked our story on the Best US National Parks, then you may also like:
10 Best US National Parks For Your World Travel Bucket List
NORTH CAROLINA: Great Smoky Mountains National Park- Cataloochee Valley
YELLOWSTONE NATIONAL PARK: Grand Canyon & Roaring Mountain
ALASKA: Denali National Park, Alaska: Exploring America's Last Great Frontier
MONTANA: Hiking Glacier National Park