There are many variables an eco-conscious traveler must consider when attempting responsible travel. But one that usually goes high on the list is the choice of accommodation. Living sustainably at home can be challenging enough, but it's even harder when you're putting that responsibility in someone else's hands.
Gone are the days when merely reusing towels and energy efficient light bulbs were enough make a hotel "green." Resorts that claim to be eco-friendly, but are in fact only aesthetically so (otherwise known as greenwashers) are becoming more common.
As the green travel industry grows, there are numerous factors to be considered when choosing your perfect eco hotel But any manager of a genuinely sustainable company should be able to answer your questions.
Here are 5 inquiries that will help you make informed decisions the next time you travel responsibly: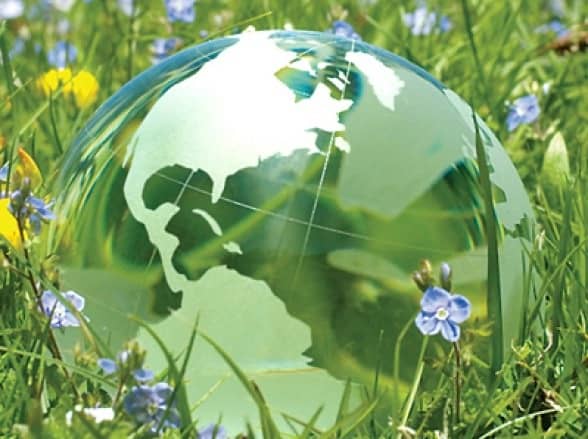 Where Does Their Water Come From (& Is It Used Sustainably)?
Most hotels these days have those cards in their rooms, where you can notify the staff not to clean towels or linens. But to be truly "green," why not think about the other ways the eco hotel might use water unnecessarily?
Do they collect rainwater to keep their lawn green? Do they use low-flow toilets? If the resort is littered with decorative pools and fountains, consider where that water is coming from and if it's draining on local resources.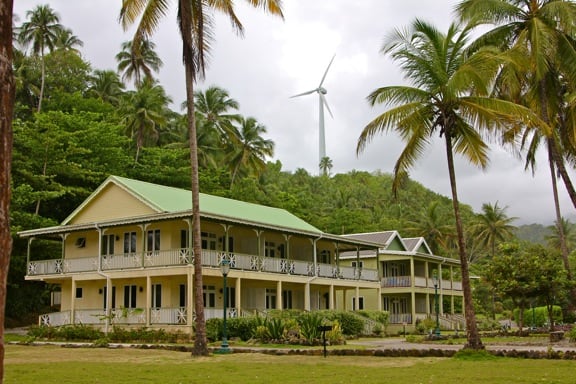 What Kind of Energy Does the Eco Hotel Use?
It's important to know the ways in which an eco hotel produces its energy, because it affects nearly all of the resort's operations. Hotels that switch to alternative energy sources such as solar power are clearly making significant changes to the impact they have on the world around them.
Other methods of energy production are also becoming more popular, such as wind and geothermal. Does the hotel take advantage of these new methods of producing power?
Does the Eco Hotel Use Local Staff and Products?
The hotel industry is notorious for hiring foreigners in almost every country in the world, but one factor that contributes to a hotel's sustainability rating is their use of local labor. The more a hotel hires from the indigenous population, the more it is contributing to the local economy and making it more self-sufficient.
Is the eco hotel staff made up of locals or foreigners? Does the hotel use local suppliers for food and drink? Sourcing the food and drink they serve locally helps families in local communities support themselves and, in poorer countries, to survive.
Does the Eco Hotel Have a Recycling Plan?
One of the simple ways most of us become more sustainable at home is by recycling as much as possible. When you're on holiday, it can be difficult to keep a handle on where your waste goes.
Especially when it comes to cooking, since you don't get to see where all that food packaging goes. Does the hotel have recycling bins in rooms and lounge areas for guest use, as well as the waste from the kitchen, reception and other working areas?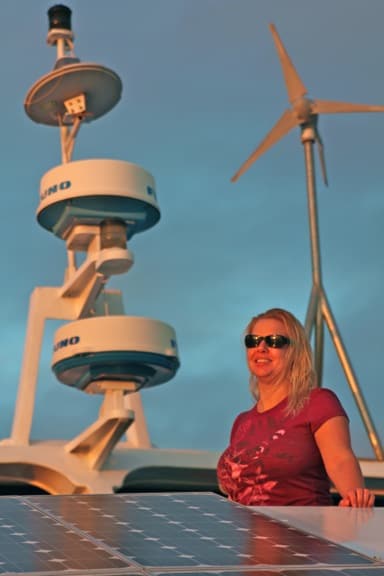 What Does the Eco Hotel Do To Help The Surrounding Community?
It's not just internal operations that make a hotel "green" these days. What does the hotel do to contribute to the sustainability of the area that surrounds it?
This is especially important when the hotel is located in an area that relies on conservation, such as a national park or rainforest. Does the hotel manage and help to protect the natural habitat around it? Does it have a positive impact on, and active role in, the community?
Aside from asking questions, another way to ensure green travel is to see if the hotel has LEED certification. Established by the U.S. Green Building Council, LEED (Leadership in Energy and Environmental Design), is a standard by which the organization assesses hotels and awards them Silver, Gold, or Platinum status.
To achieve certification, the hotel must meet certain levels in six categories: Sustainable site development, water savings, energy efficiency, material selection, indoor environmental quality, and innovation in design. However, be forewarned that some LEED-certified hotels have been known to make slip-ups, such as the use of styrofoam cups and plates. When in doubt, keep asking those questions! –Emma Higgins; photos by Bret Love & Mary Gabbett
If you enjoyed our tips for how to choose an Eco Hotel, you might also like:
What is an Eco Lodge? A Guide to "Green" Accommodations
GO GREEN TIP: The Green Way To Organize House & Home
GO GREEN TIP: How To Dispose Of Paint & Other Household Items
GO GREEN TIP: 5 Reusable Products For A Greener Home
GO GREEN TIP: Take Recycling to the Next Level