Little Corn Island is one of those off-the-beaten-path places that creeps into your consciousness, slowly but surely.
We first became aware of it back in December 2010, not long after we started Green Global Travel. Our friend Bryan Akers– Mary's next-door neighbor and an avid traveler who worked as a drum tech for punk legends Bad Brains– simply raved about it.
He described Little Corn Island as a laid-back ecotourism escape perfectly in tune with GGT's ethos, with no cars, incredible food, superb snorkeling, and widespread use of alternative energy sources.
After reading Bryan's post, this tropical paradise went right on our wish list. But then GGT blew up, our travel schedule got overwhelmingly hectic, and Little Corn got pushed to the back of our minds. Over the years, we've read pieces on Lonely Planet and This American Girl backing up our buddy's vision of the tiny 1.1-square mile island as a Nicaraguan nirvana.
When we heard that the Mexico-based Colibri Hotel Collection had opened up an eco-luxury resort, the Yemaya Island Hideaway & Spa, on Little Corn Island, we became even more intrigued. So we sat down with property manager Michael Bitton for a conversation about the island's culture, cuisine, and other ecotourism offerings.

Most people don't know much about Little Corn Island. What can visitors expect to see there?
Little Corn Island is very different from the Nicaraguan mainland in that it maintains a creole culture more commonly associated with Caribbean islands. The locals are a diverse people with African, Indian and Spanish roots, often speaking 3-4 different languages (English, Creole, Spanish and Miskito).
Little Corn Island is remote, and there are no cars or roads here. For many years it was more of a backpacker's haven, and its pristine waters and beaches have long attracted adventure travelers unconcerned with the long journey. The island has seen tourism increase slowly but steadily over the last five years, but it has retained much of its unspoiled appeal.
Can you tell me why the long journey to Little Corn is worth it, and what is the best way to get there?
It is a long and involved trip, but the trip can be made in one day from many airports in the United States. Following a flight to Managua, most visitors take a flight to Big Corn Island. The last of these flights leaves Managua at about 2:30 pm. Once on Big Corn, visitors then take a local boat– called a pong a– to Little Corn. This journey takes about 30 minutes.
For a lot of people the anticipation of arriving on Little Corn makes the trip worth it, and for others it's actually arriving here. The lush jungle, clear water, no cars and no roads truly make it paradise. But Little Corn Island offers no medical services to speak of, and is not really recommended for pregnant women or those with serious medical conditions.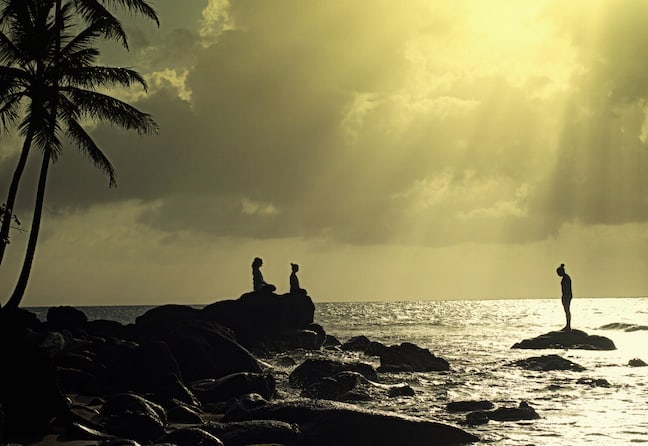 Are there any local cultural traditions that visitors can take part in?
Every August the Crab Soup Festival is held on both Big and Little Corn Islands. This festival marks the end of slavery in this part of the Caribbean, which was just over 170 years ago.
The celebration includes beauty pageants, parades and sports contests, but the star of the festival is the crab soup. It was a favorite dish of the slaves who used to inhabit the island, and many different varieties of this and other dishes are on offer.
A more casual celebration that is popular for birthdays, weddings, and other occasions is called a Run Down. Groups gather on the beach and set up a cauldron over a fire. Shrimp, fish, conch, lobster, and other seafood is used to make a soup. Yemaya often hosts these Run Downs for guests and staff.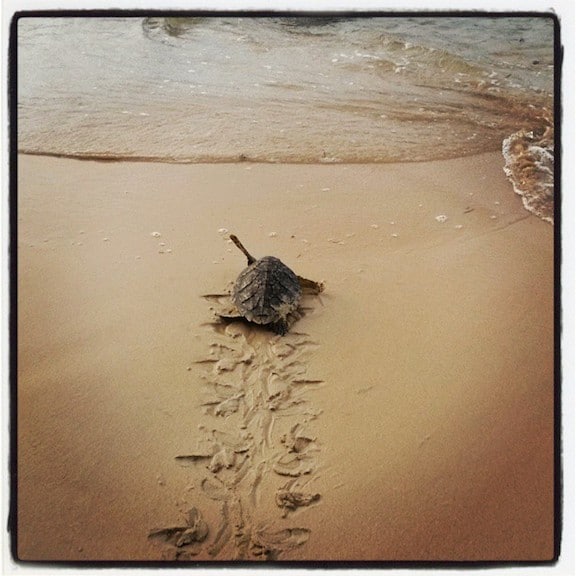 What other types of authentic cuisine should visitors try when they visit?
Little Corn Island used to produce a large number of coconuts, and was considered one of the best places in the country to get coconut products. Now the island is famous for its coconut bread, which is a soft bread made with coconut milk. It is sometimes fried and served with seafood dishes. Many locals make and sell this bread from their homes.
What types of wildlife can be found on the island?
Little Corn Island doesn't feature a lot of the wildlife that people might expect in Central America, like monkeys or sloths. Most of the wildlife is in the ocean, which makes snorkeling and diving here exceptional. Nurse sharks, rays, grouper, dolphins, turtles, and the occasional hammerhead are all spotted just off the island's shores. Iguanas are often seen as well.

Voluntourism has become increasingly popular in recent years. Are there any volunteer opportunities for visitors to Little Corn Island?
Yes, volunteers are needed in many different areas on Little Corn. Visitors can help by working at local schools, attending a beach clean-up, helping with recycling, or going to the local kids' reading group.
An organization called Give Group helps Little Corn students travel to the mainland to attend high school, and assists with their health care and related costs as well. Most hotels can help arrange volunteer opportunities for their guests.
What are the accommodations like on the island?
For years Little Corn was primarily a backpacker destination, so the accommodations were mostly hostels. In the last few years more mid-range and luxury options have opened, but there are still less than 20 hotels total, including farm stays and B&Bs. Almost all of the properties have to be creative with their power and water sourcing, so most of them are considered to be very eco-friendly.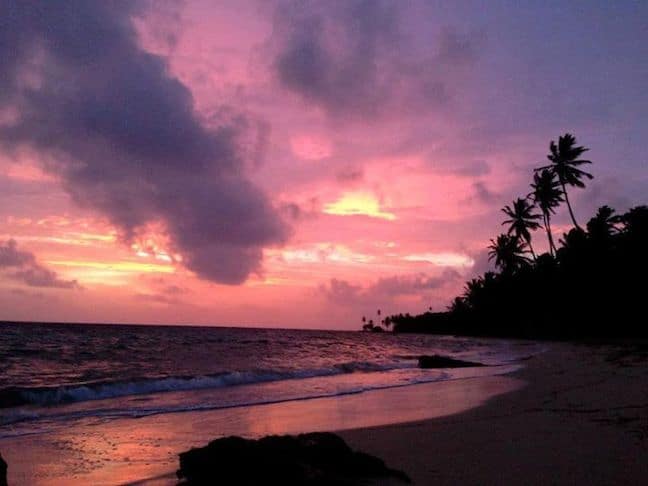 What are some other interesting areas of Nicaragua that visitors could add to a Little Corn Island itinerary?
The city of Granada, the west coast surf town of San Juan del Sur, the volcanic lake of Laguna de Apoyo, and the Ometepe Volcano are all great places to see on the mainland.
While travel to Central America has increased steadily over the last few years, some people might still believe that the area is unsafe. What would you say to alleviate concerns that people might have about visiting Nicaragua?
Nicaragua does have a pretty unsavory history, in a lot of ways. But, just like anywhere else in the world, it's always worth a try. The local people are very loving and sharing, and there is an unspoken rule about messing with the tourists, as they are the livelihood of the island. –by Bret Love & Cate Brubaker; photos provided by Yemaya Island Hideaway & Spa
If you enjoyed our post on Little Corn Island, you might also like:
NICARAGUA: Exploring Isla de Ometepe
PANAMA: Big Game Fishing & Dolphins
PANAMA: Coiba National Park & Sharks
PANAMA: Our Own Private Island