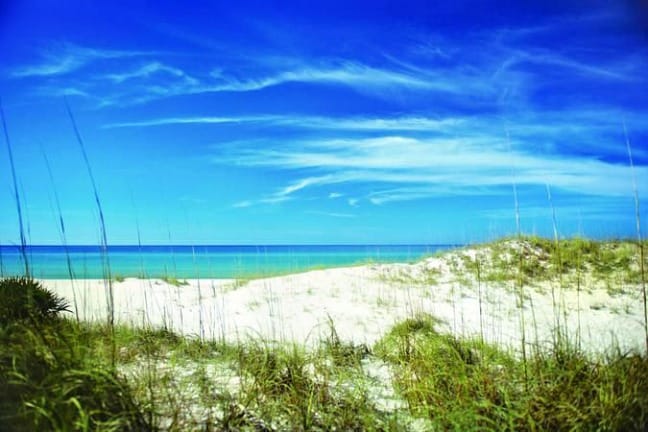 Top 5 Ecotourism Attractions in Panama City Beach
(This story was sponsored by Panama City Beach, but our opinions remain our own.)
Growing up in Atlanta, spending most of our family vacations hiking or backpacking in the north Georgia mountains, the idea of a trip to Panama City Beach seemed almost impossibly exotic. It was only a 5-hour drive away, but to a little kid who had never seen a beach it might as well have been Tahiti.
The first time my parents took me there, on a retreat for our Episcopal Church's Youth Group, Panama City Beach seemed like some incredible tropical wonderland. I vividly remember the feeling of digging my toes into the sugary white sand, giggling madly while leaping into the waves of the Gulf of Mexico, and having my mind blown by the lights and sounds of my first arcade.
These days, the "Emerald Coast" along Florida's Panhandle has changed a lot. The population in PCB has grown from around 2,000 back in the '80s to over 12,000. CNN/Money named Panama City Beach the No. 1 Real Estate Market in America back in 2006, with new high-rise condos largely replacing the older motels.
Overall, the area has become more upscale and family-friendly, while at the same time preserving much of the old school Florida charm that attracted my family to the area nearly 40 years ago. Our PCB Bucket List includes a surprising array of Ecotourism attractions that are perfect for nature lovers:

CAMP HELEN STATE PARK
This off-the-beaten-path gem is situated between the Gulf of Mexico and Lake Powell on the western border of Panama City Beach. This location offers an array of different ecosystems, ranging from salt marshes and freshwater wetlands to coastal dunes and scrub oak forests. It's a great place for fresh- or salt-water fishing, hiking, swimming, or just soaking up the sun with very few other people around.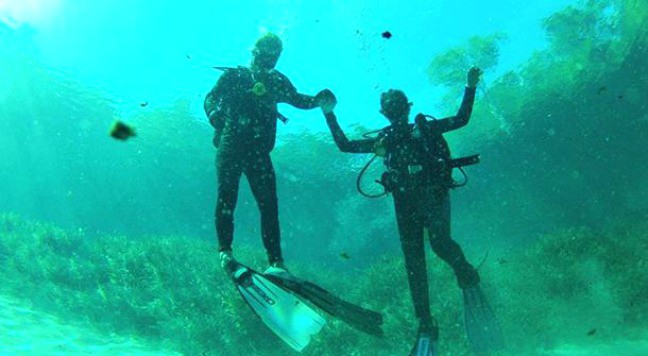 EXPERIENCE SCUBA IN PCB
Because the Gulf of Mexico is generally much calmer than the Atlantic or Pacific Oceans, the Emerald Coast boasts waters much clearer than you typically see along America's east or west coasts. It's also home to an impressive array of marine life, including dolphins, Goliath Grouper, octopus and myriad sea turtles, making it a great place for Scuba diving. There are also numerous remarkable wreck dives available a few miles off the PCB coast, including the 185-foot Black Bart, the 441-foot World War II Liberty Ship, and the 465-foot Empire Mica.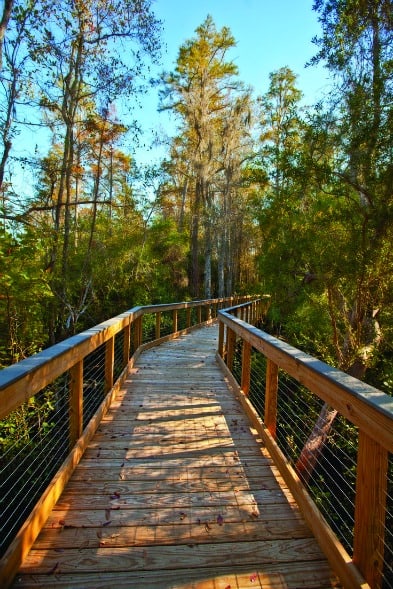 BIKE AT THE CONSERVATION PARK
Launched in 2011, this ambitious conservation initiative is restoring a 2,912-acre tract of the West Bay Ecosystem, using the city's reclaimed water to restore balance to the crucial wetland habitat. It's a nature sanctuary for both the wildlife that inhabits the park and the outdoor recreation enthusiasts who frequent it, with 12 looping trails that range from 0.6 to 11 miles long. Whether your passions involve hiking, biking, or bird-watching, it's a lovely place to spend the day.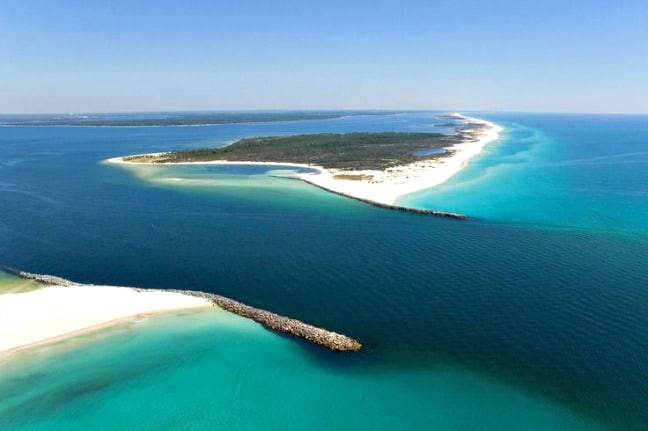 SPEND A DAY AT SHELL ISLAND
Located about 20 minutes by boat from Panama City Beach, this 700-acre barrier island (seven miles long and just over 200 yards wide) offers a tranquil escape for anyone seeking a break from the hustle and bustle of the city. There are no facilities of any sort here, so you'll want to bring food, water, sunscreen and anything else you'll need. What you will find is a white sand beach, coastal scrub forest (which attracts deer and various nesting birds) and, if you're lucky, the occasional prize seashell.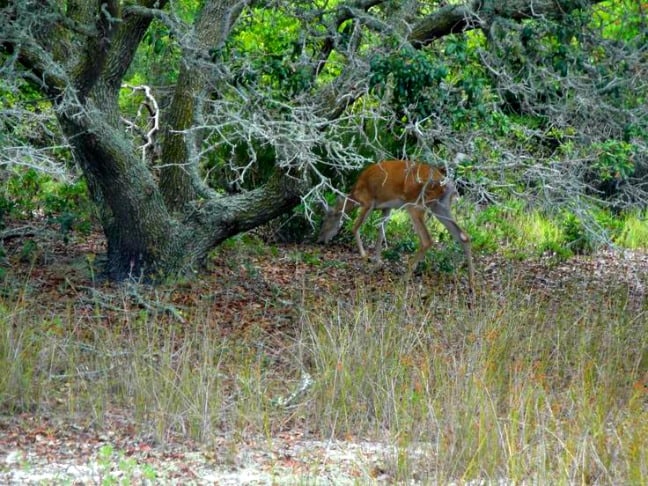 SPOT A DEER IN ST. ANDREWS STATE PARK
Named the #2 beach in the United States by Trip Advisor, St. Andrews State Park lies on a peninsula on the eastern edge of Panama City Beach. Bordered by the Gulf of Mexico to the south, St. Andrews Pass to the east, and the Grand Lagoon to the north, the park is loaded with nature trails and wildlife such as deer, migratory birds and alligators. It also offers a ton of recreation activities, including camping, hiking, biking, fishing, kayaking, snorkeling along the jetties and even surfing on the Gulf side. Like much of Panama City Beach, it's a refreshing taste of Florida the way I remember it as a boy.
Visit the Panama City Beach website to plan your own PCB Bucket List! –Bret Love; photos provided by Panama City Beach
If you enjoyed our Top 5 Ecotourism Attractions in Panama City Beach, you might also like:
Sanibel Island, Florida – Top 7 Eco Activities
Sanibel Island, Florida- Our Favorite Place
Crystal River, Florida – Swimming with Manatees
Water Wonders: A Father-Daughter Story of Growth Through Adventure