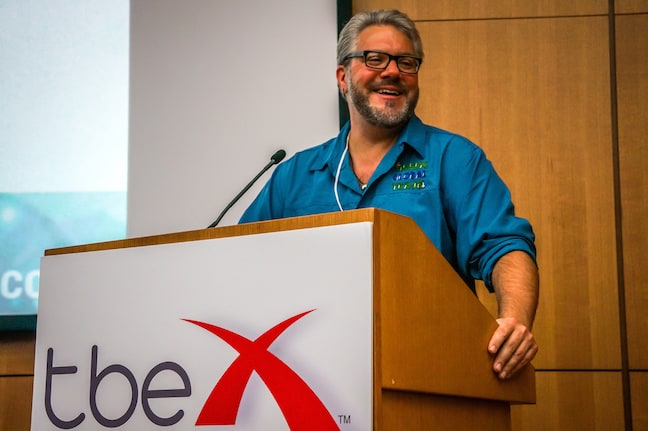 Why I Quit My Travel Dream to Get a Job
When I was a teenager, I dreamed of traveling the world, as most teenagers do. But, unlike most teenagers, I actually had a plan for how I would make this travel dream life happen.
Classically trained from the age of 11, I could sing my butt off. I even sang for Pope John Paul II in the Vatican when I was 12. By age 16, many people who knew about such things were telling me that I could be a star on Broadway, if I wanted. But by the time I finished high school later that year, I had a much grander vision for my life: I was going to be a rock star!
I eventually enrolled in the Music Business program at Georgia State University, with a focus on business management so I wouldn't get screwed out of royalties. Some friends and I put together a rap-rock band (this was 1991, before that sound was passé), which I managed. I learned Recording Engineering so that I could produce our demo. I worked at a high-profile radio station (WRAS) and record company (BMG) to make industry connections. All the pieces were in place to make my dream come true.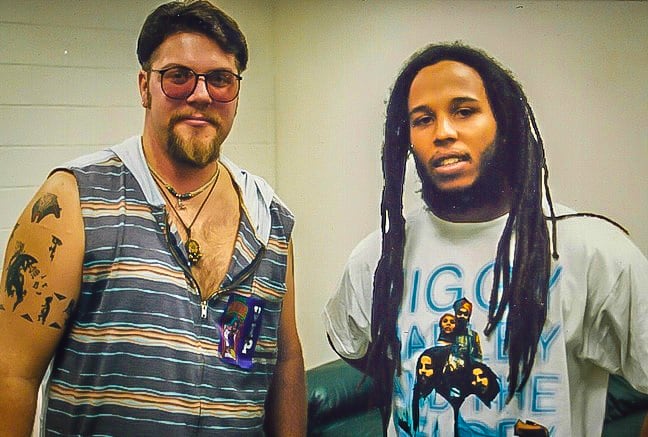 But then a funny thing happened: I started getting to hang out with actual rock stars. I played video games with Tool. I escorted Henry Rollins to book signings. I went in the studio with Chuck D. I partied with everyone from Ziggy Marley to Willie Nelson. I got to chat with them about the realities of life on the road, of constant movement, of missing friends and family and the milestones in their lives.
I eventually came to realize that the reality of the "travel dream life" did not measure up to the fantasy. And that's when I decided to become a writer instead of a rock star.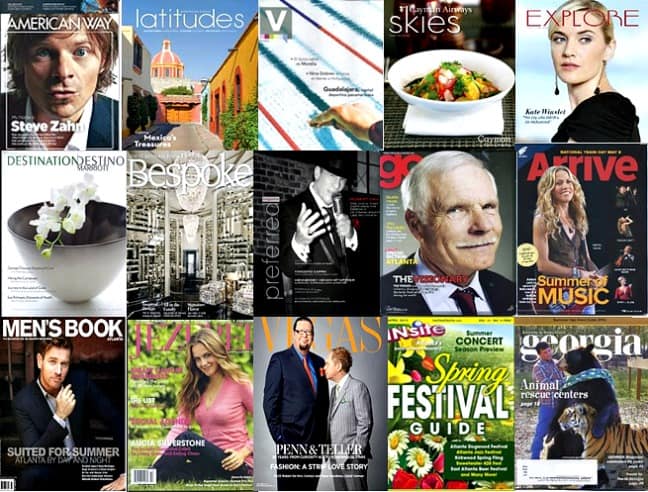 Fast forward 15 years, and my writing career had reached incredible heights. I'd written for everyone from the Atlanta-Journal Constitution to Rolling Stone; interviewed over 1,000 musicians, movie stars, authors and political leaders; and had more than a dozen active airline and hotel magazine clients.
But I still wasn't satisfied. My success was empty, without deeper meaning.
I still wanted to travel the world, but I wanted to do it my way– responsibly, sustainably, to remote destinations with indigenous peoples whose stories never seemed to make it into those magazines I worked for. I'd wanted to devote my life to ecotourism ever since a 2-week trip to South Africa in 2000. But, until I met Mary, I had no idea how to make that dream a reality.
Around 18 months after the day we met, Green Global Travel was born. Combining our love of ecotourism and adventure with our respective business management backgrounds, Mary and I built GGT much like we had the successful improv comedy company we were running– one step at a time.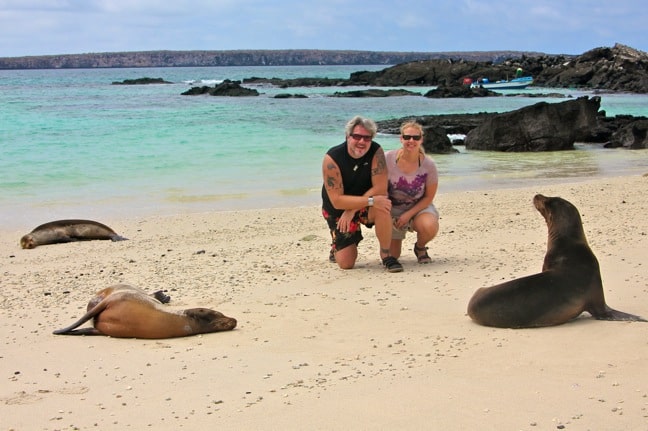 For the first year the blog was really just a hobby we did in our spare time: Our improv business was booming, the money was good, and entertaining people was a TON of fun. But then another funny thing happened: We took a trip to the Galapagos Islands around our 1-year blogiversary, our "Wildlife of the Galapagos" video series got picked up by World Wildlife Fund, and suddenly our traffic exploded.
Our 2012 was a weird, wild, wonderful whirlwind. WWF-affiliated companies like International Expeditions and Natural Habitat Adventures reached out to us about working together. We traveled more than 90 days that year, visiting Yellowstone National Park, the Peruvian Amazon, Bermuda, Panama, Dominica, New York City, New Jersey (where Mary's dad lives), Jordan, Churchill (a.k.a. Polar Bear capitol of the world), Fort Lauderdale, Chilean Patagonia and Antarctica. A dream come true, right?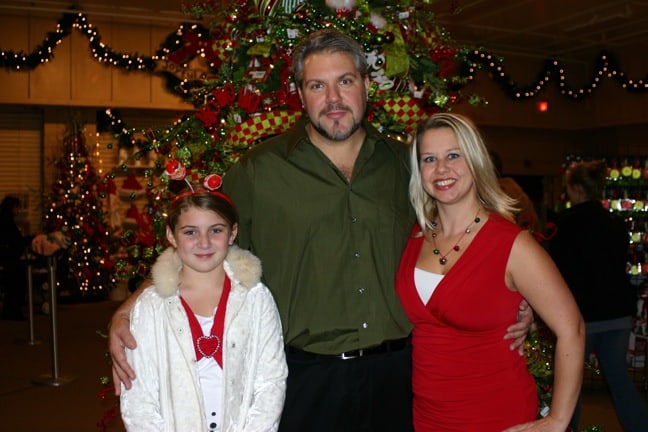 Well… yes and no. In our enthusiasm to embrace all the awesome opportunities that came our way, we forgot to calculate the cost of those opportunities. Traveling constantly, we missed my daughter, our dog, and the comfort of the home we'd made for ourselves. We missed important events, including holidays, weddings and births. We lost touch with friends we'd known for nearly a decade, and had trouble keeping up with those we did stay connected to.
Professionally, we were devoting so much time to GGT that we couldn't keep up with freelance work. Though our press trips were bartered, we went thousands of dollars into debt from loss of income. We were so exhausted from a life of travel that we didn't have time to enjoy it all: There was no time for reflection, no space for perspective, just a constant state of motion. It felt like we were starring in our own version of The Amazing Race, without the million-dollar prize at the end.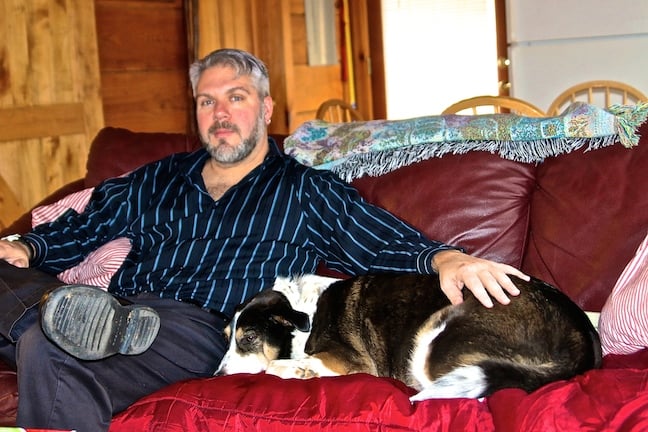 I can see some of you now, reading this and thinking, "What the hell are they complaining about? They were Living the Travel Dream Life!" But for us, "the dream" was really an imbalance of priorities, with friends, family, romance, responsibilities, freelance work and down time all taking a backseat. The life of perpetual travel was fun, but it simply wasn't sustainable in the long-term. And that's when I was reminded that I had no interest in a life of full-time travel.
As a result, we didn't travel much in 2013. Aside from big trips to Tahiti, Mexico and Costa Rica, we really focused on paying off our debt, planning a sustainable strategy for this hobby-turned-business of ours, and seeking more opportunities to get paid when we traveled (without selling out in the process).
Last year, as we sought the intersection where our freelance work, our business savvy, our backgrounds in management, and our blogs all came together, everything FINALLY clicked into place with the launch of Green Travel Media. What we ultimately realized is that travel is an amazing thing, but it's not the only thing. For us, travel is best as part of a well-balanced, sustainable lifestyle.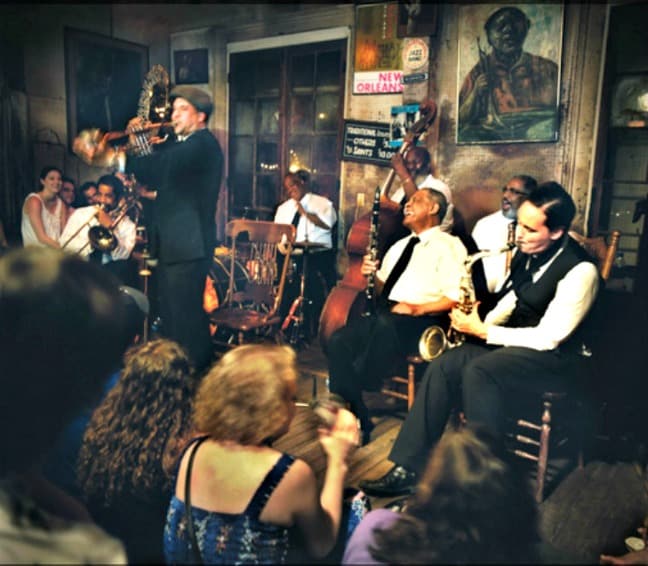 All of which brings us to the incredibly busy (but well-balanced) year we have planned, and the amazing opportunities that have resulted from our business-focused strategies of 2013-2014:
MARCH- Next month we'll be heading across the southern U.S. for back-to-back freelance assignments. First we'll be visiting South Padre Island on the Gulf Coast of Texas for Travel Mindset. Though best known as a Spring Break destination, we'll be exploring the ecotourism offerings of Padre Island National Seashore, the largest undeveloped stretch of barrier island in the world. The park protects 70 miles of coastline, dunes, prairies and tidal flats, providing a safe nesting ground for the Kemp's Ridley sea turtles and a haven for 380 bird species.
Then we'll head back to New Orleans for a story in Southbound magazine on Tremé, America's oldest neighborhood for free people of color. Made famous by the HBO show of the same name, this historic community was the birthplace of many of the beloved traditions we associate with New Orleans today, including Creole cuisine, jazz (and brass bands in particular) and Mardi Gras Indians. We'll learn about the community and its culture through the eyes of local residents, and examine the state of the city 10 years after the devastation of Hurricane Katrina.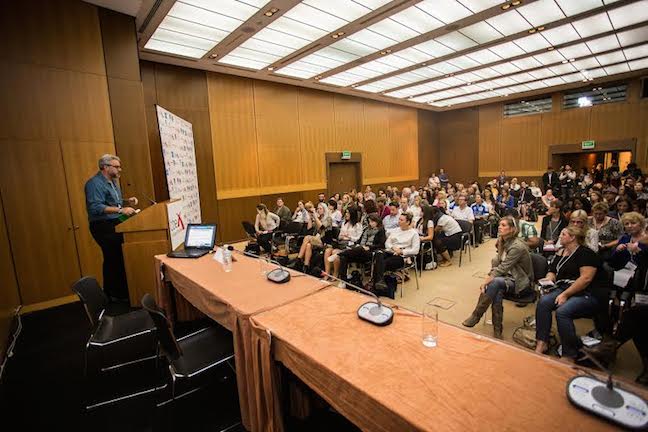 APRIL- When we appeared as part of the Keynote Session at TBEX Cancun in September, we'd never even attended a travel conference before. So we were surprised (and grateful) that our TBEX appearances quickly led to more speaking gigs. In April we'll be appearing at two conferences in New York back-to-back– the New York Travel Fest and Canada Media Marketplace. Fortunately, we'll be speaking about the same topic at both, discussing how DMOs, Tour Operators and other travel brands can work with top travel bloggers (which is, of course, what Green Travel Media is all about).
We'll also be going to TBEX Europe in Costa Brava, Spain, where we'll be teaching a 2-day workshop that expands on our How To Build a Better Blogging Brand talk at TBEX Athens. Aimed at bloggers and small businesses, our Branding Intensive will take a mastermind approach, combining detailed analysis and feedback with actionable items. We'll cover everything from mission statement and tagline, to content, social media, PR outreach, freelance work and monetization, refining participants' branding message and giving inside tips on how to use that message in every aspect of their business. There are only 12 spots, and you can sign up now via TBEX Registration.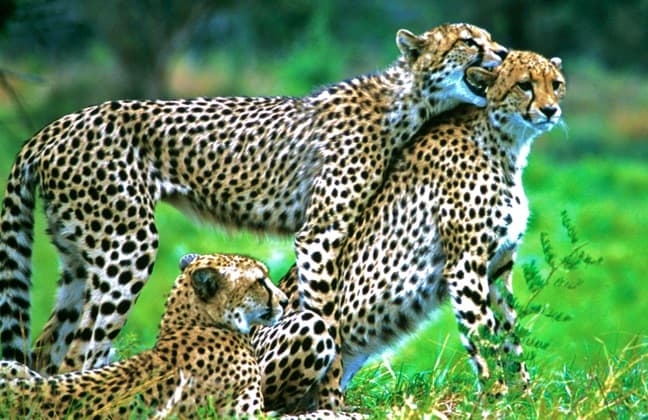 JUNE- Thankfully, in keeping with the "balance" theme, not all of our trips will be about work. In mid-June my daughter (who's graduating from middle school) and I will be traveling with our friends at International Expeditions on their 32-person Galapagos Cruise. It'll be a thrill to return to the incredible ecotourism destination that originally launched Green Global Travel, especially because I'll get to introduce my kiddo (who aspires to be a marine biologist) to the wonderful wildlife that makes the Galapagos so extraordinary.
JULY or SEPTEMBER– Though the details aren't confirmed yet, we're currently negotiating what would be the biggest trip we've ever taken, not to mention a lifelong travel dream come true. The goal is to spend two weeks following the annual Great Migration in Kenya and Tanzania, and then head over to Rwanda or Uganda for a week of gorilla trekking. We're still lining up our hosts and sponsors, but this trip is our #1 (i.e. ONLY) priority for the latter half of the year, which would mark the 15-year anniversary of the trip to Africa that inspired my interest in ecotourism and informs everything we do today.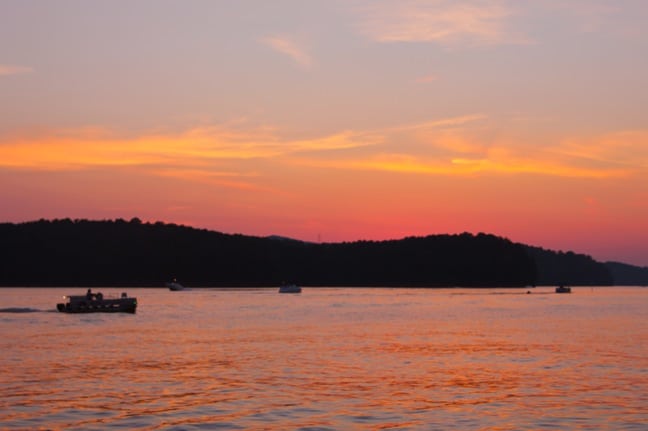 I'm fully aware that, to non-bloggers, this still sounds like a helluva lot of travel. And to full-time bloggers, it probably sounds like a helluva lot of work.
But, in all, it adds up to about 60 days of travel, or about 66% of what we did in 2012. It also leaves us 5 months with no travel at all, including August (when my daughter turns 14 and starts… shudder… high school) and the holidays. And nearly every single one of these trips will either generate profit, provide an opportunity to find Green Travel Media clients, or make a lifelong dream come true.
I realize that for our many perpetual nomad friends, "living the travel dream" is all about never staying in one place for too long. But, for us, happiness lies in the balance of work/play, rest/adventure, family/foreigners and home/travel. After four long years of struggling to put all the pieces together, it's incredibly rewarding to feel as if we finally understand how to solve the puzzle that makes our lives feel perfectly complete. –Bret Love
As part of Green Travel Media's partnership with International Expeditions, they've extended a special offer for GGT readers. Join their August 14 Galapagos Islands Cruise and save $750 per person, plus they'll throw in an exclusive gift pack featuring an IE duffel bag, hat, Eagle Creek daypack and Galapagos tervis tumbler. Just mention GGTGalapagos when booking!
If you enjoyed our post on Why I Quit My Travel Dream to Get a Job, you might also like:
Thoughts on Blogging, Suicide & Living the Dream
Holding On & Letting Go: A Lesson in Acceptance
45 Things I Wish I Could Tell My Younger Self
"You're Not Good Enough" & Other Lies
The Science of Happiness: Expressing Gratitude