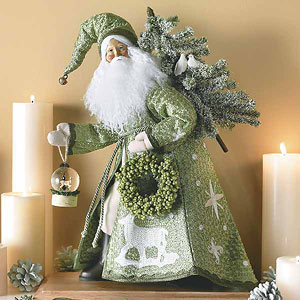 Are you buying dad a new power tool for Christmas? Or a new digital camera for mom? Or maybe you've stocked up on remote control cars or other battery-operated toys to place under the tree for your little ones on Christmas morning? If so, a simple way to make those purchases more "green" is to invest in rechargeable batteries to accompany your gifts.
According to the Environmental Protection Agency, we purchase approximately 3 billion dry-cell batteries each year (the kind found in most power tools, appliances, toys, etc.). And, on average, every person in the United States throws away about eight dry-call batteries a year.
What does that mean in terms of waste? More than 2.4 billion batteries end up in our landfills annually! Once discarded, these batteries can contaminate the environment by leaking one of the many metals found in them, including mercury, lead, cadmium and nickel.
Rechargeable batteries are a wonderful alternative because they not only keep these pollutants from entering our landfills, but they also reduce the amount of plastic and metal that needs to be manufactured to create new batteries. Thinking about making the switch?
If so, make sure to find a place to safely recycle your regular batteries once they've run their course. Earth911.com offers a recycling center locator on its website that can make the process headache-free: Simply enter your zip code and what you need to recycle, and the site will provide a list of locations for you.
Just one more idea for having a Green Christmas this year! –Carisa Turner
If you liked Be A Green Santa, you may also like:
75 Christmas Traditions Around the World (with Fun Christmas Facts)
20 Recycled Christmas Decorations & DIY Christmas Crafts to Make
GO GREEN TIP #107: 5 Eco-Friendly Ways to Decorate for Christmas
50 Facts about the History 0f Santa Claus Around The World
Real Christmas Trees vs Fake Christmas Trees (Which is Better?)
2018 Atlanta Christmas Events (50 Things to do for Christmas in Georgia
The Best Christmas Light Displays In Georgia [2018 Update]
Countries that Do Not Celebrate Christmas
NYC Christmas Window Displays: A Free Walking Tour in New York