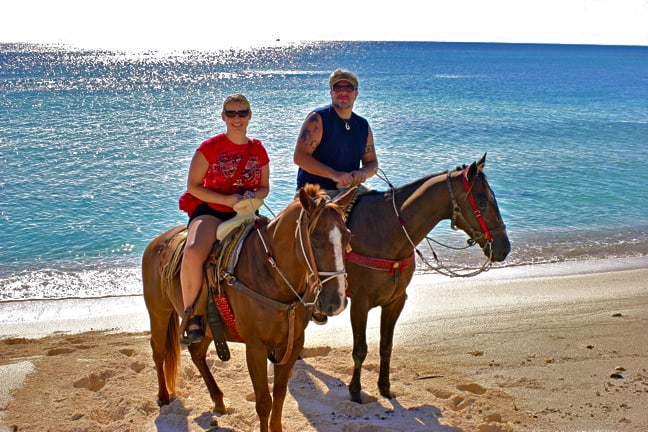 Our Travels From A-Z
Remember MySpace? One of my favorite things about the site was the getting-to-know-you surveys people used to fill out. I haven't logged onto MySpace in years, but right around the holidays I got tagged in a Travel Blogger meme that reminded me of my early days in social media. We thought it'd be fun to play along…
A: Age you went on your first international trip:
We covered this extensively in our recent post, How I Fell In Love With Travel. I was 11, went on an amazing 3-week tour of Italy with the Atlanta Boy Choir, and sang for the Pope 5 days after my 12th birthday. It was the best birthday present ever.
B: Best (foreign) beer you've had and where:
I do not drink beer, ever, anywhere. I'm a liquor guy. My favorite foreign liquor would have to be Mamajuana, a.k.a. Dominican Viagra. It's made from rum, red wine, and a mysterious blend of roots and herbs that nobody seems willing to divulge, and it seems to be the unofficial national drink of the Dominican Republic. Its taste falls somewhere between Jaegermeister and Robitussin, and it will mess you up faster than a Chuck Norris roundhouse kick to the cerebellum!
C: Cuisine (favourite):
Sushi. I get bored with routine extremely easily, but sushi is the one food I could eat every day for the rest of my life (you know, if I didn't have to worry about mercury poisoning or money). But really, I thrive on variety: Sushi one day, Ethiopian the next, Mexican, Indian, Cuban, Italian, Middle Eastern. I'll eat almost anything, and I like to try EVERYTHING.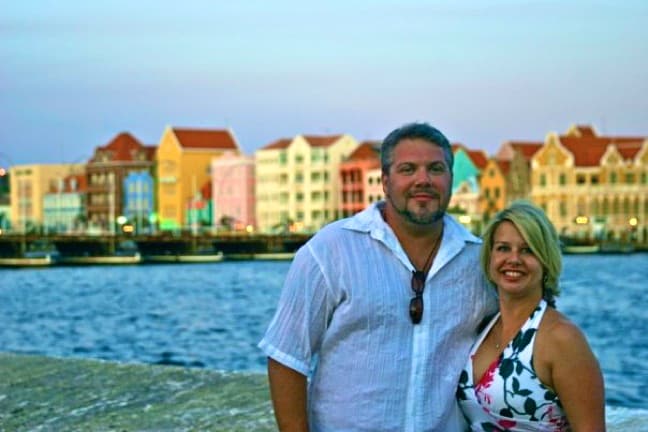 D: Destinations, favorite, least favorite and why:
Faves: South Africa, Galapagos Islands and Costa Rica. Basically anywhere where I can find more nature/wildlife than people. And I'm really attached to Sanibel Island, Florida, which somehow feels like my home away from home.
Least favorite? Touristy places where the experience feels catered to Western tastes rather than being authentically representative of local culture. Atlantis in the Bahamas was pretty much my idea of hell on Earth (but we loved the rest of the country).
E: Event you experienced abroad that made you say "wow":
Honestly, if your experience abroad doesn't make you say "Wow!" then what's the point? Every trip we take has some sort of "Wow!" factor involved, whether it's swimming with manatees in Homosassa Springs, FL; spotting monkeys, sloths and crocodiles while cruising down the Tortuguero River in Costa Rica; swimming with sea turtles in Hawaii; snorkeling ancient cenotes in Mexico's Riviera Maya; or… well, pretty much anything we did in South Africa or the Galapagos Islands.
F: Favorite mode of transportation:
In general, boats, although my seasickness on our Galapagos Islands cruise tested that devotion. But as a Pisces (Mary) and Cancer (me), we usually feel most at home out on the water. But walking is also great when you're in a place where sights are seeable on foot.
G: Greatest feeling while traveling:
So many. Exploring, going on adventures, making discoveries about the world and yourself, learning new things, connecting with people, experiencing different sights and sounds and tastes and textures. The only thing I don't love about traveling is the hassle of flying to get somewhere. I will make the person who invents teleportation very, very wealthy…
H: Hottest place you've traveled to:
I love islands, Latin America and Africa, so heat is relative. As long as I have a pool or shower to cool off in at the end of the day, I'm used to sweating up a storm. I live in the South!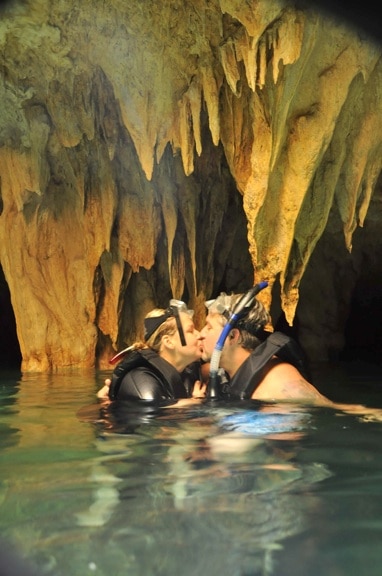 I: Incredible service you've experienced and where:
I don't write about it much on GGT, but I made my freelance career as an entertainment journalist interviewing celebrities. By far the best service I've had was at the Four Seasons Beverly Hills, where I used to stay 6-8 times a year. They always greeted me by name, knew my favorite dishes when I called room service, and were basically everything you'd want from a luxury hotel. Plus, it was awesome to find yourself in the elevator with people like Johnny Cash, Howard Stern or Tommy Lee Jones randomly.
J: Journey that took the longest:
The direct flight from Atlanta to Johannesburg, South Africa was 16 hours and I'm normally unable to sleep on planes. Thankfully, I got an Ambien script before I left and South African Airways graciously offered us Business Class seats, so I slept like a baby half the time.
K: Keepsake from your travels:
We're big into art, especially art of indigenous cultures, so we always buy at least one really cool souvenir from a local artist or craftsman. I actually am planning a post soon of our 10 favorite travel keepsakes.
L: Let-down sight, why and where:
I was honestly underwhelmed by Niagara Falls, which I saw from the Canadian side. I didn't have time to take the boat that goes close to the Falls, though, so I'd imagine that might've changed my perspective.
M: Moment where you fell in love with travel:
See my answer to A, above.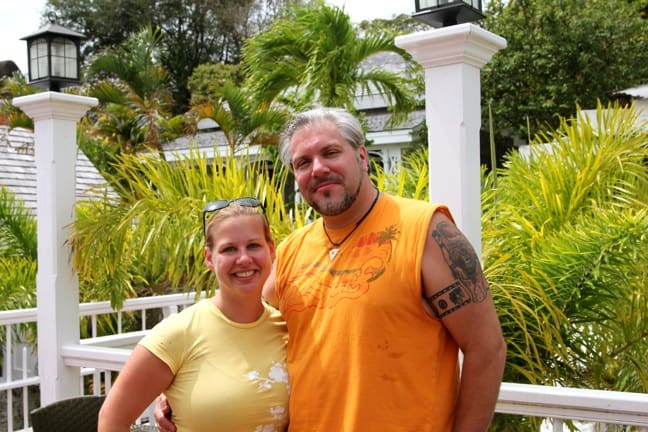 N: Nicest hotel you've stayed in:
Probably a tie between the Four Seasons Beverly Hills and the Fairmont Orchid on the Big Island of Hawaii. They usually put us up in the Gold Key section, where you have a concierge just for your floor, breakfast every morning on the balcony overlooking the ocean, and other lux treatment. Also love their Spa Without Walls (massages right on the beach) and the numerous sea turtles that nest there.
O: Obsession—what are you obsessed with taking pictures of while traveling?:
Animals, obviously. And Mary, for obvious reasons.
P: Passport stamps, how many and from where?
I had to renew it a few years ago, so this one has Canada, Curacao, Aruba, Mexico, Dominican Republic, Costa Rica, St Kitts, Ecuador and the Galapagos Islands on it. Hopefully we'll add many more this year!
Q: Quirkiest attraction you've visited and where:
There's a bar in Sanibel Island, FL where they have the most hilarious hermit crab races you can imagine. It's bizarre, but you find yourself getting really into it. I'm guessing the booze helps. The Alpine Village of Helen, GA is pretty weird and random too, like, "OK, let's put a kitschy German town in the middle of the north Georgia mountains!"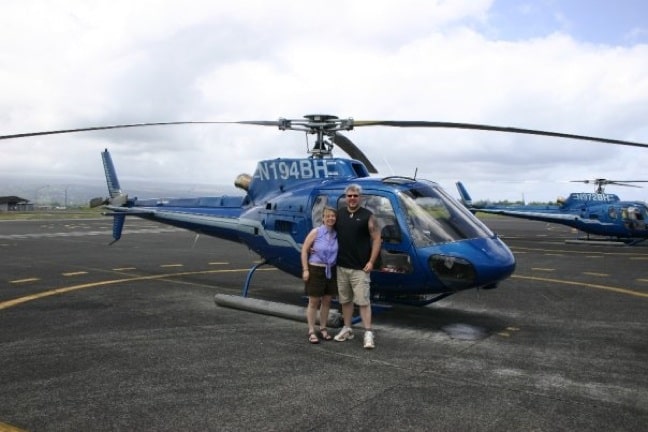 R: Recommended sight, event or experience:
Too many to mention. Looking for seashells on Sanibel Island. The 27 Waterfalls Tour in Puerto Plata, Dominican Republic. The 8-hour AllTourNative trek in the Riviera Maya, where you snorkel ancient cenotes, zipline through the jungle, ride ATVs, mountain bike, hike, rappel 40 feet down into a cenote and end the day being blessed by a Mayan shaman. Safaris in South Africa. And, of course, EVERYTHING in the Galapagos Islands.
S: Splurge; something you have no problem forking over money for while traveling:
Art. We love traditional art from around the world, and always seek it out. It's the one thing I have no problem spending money on, as long as I know it's authentic.
T: Touristy thing you've done:
Walking in Times Square and Central Park. Every time I go to New York (probably 30+ times now), I have to do these two things. But generally I try to avoid touristy things in favor of seeking out unique experiences. I've never even been to the top of the Empire State Building or Statue of Liberty!
U: Unforgettable travel memory:
So many! But for the purpose of the survey, I'll go with my first safari in South Africa. Saw a massive bull elephant feeding on trees about 75 yards away, but he gradually came closer and closer to our Jeep until he was maybe 10 yards away. He lifted his trunk to sniff the air, and I could feel his breath. After a few seconds, he walked away and pushed over a small tree. It was VERY intense, and I fell in love with Africa at that moment.
V: Visas, how many and for where?
None!
W: Wine, best glass of wine while traveling and where?
Sorry, don't really do wine either. But I did have my first glass of Scotch in a room at the castle in Edinburgh, where we were told old Scottish ghost stories. That was pretty cool.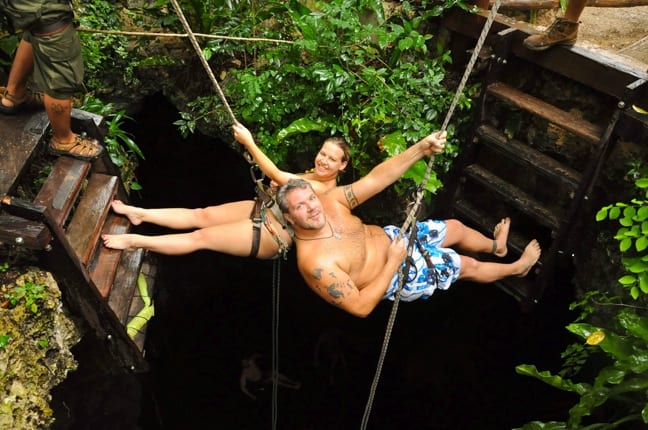 X: eXcellent view and from where?:
The best views I've ever had were at sunset in South Africa on the Serengeti plains; in Sanibel Island, on the beach at sunset; and at sunset above the clouds atop Mauna Kea on the Big Island of Hawaii. What can I say? I love sunsets!
Y: Years spent traveling?:
We don't do the RTW thing, as I have a daughter in school who is with me 50% of the time. But I've been traveling regularly for about 14 years, and really focused on it the last 3 years.
Z: Zealous sports fans and where?:
I try to avoid zealous sports fans at all costs. There's something oddly nationalistic to me about rooting for a particular team based purely on the city/country in which you were born or the college you attended. Maybe it's because I went to a state commuter college that had no football team, but I just don't get it. I love playing sports, but rarely watch them. The exceptions are the World Cup (love soccer) and the Olympics. I usually root for the underdog. –Bret Love