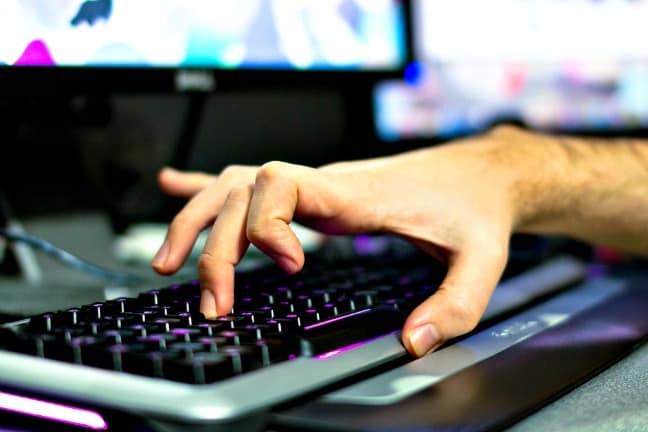 Why (and How) I Write:
A Blog Hop Post
A few weeks ago, I was invited to participate in a Blog Hop about one of my favorite subjects (Writing) by two of my favorite bloggers, Susan Portnoy and Jessie Voigts.
Susan Portnoy is a safari addict, world explorer and photographer who blogs as The Insatiable Traveler. She's traveled to over 35 countries and looks forward to every new experience, especially those that involve authentic cultures, wild animals or remnants of ancient civilizations. She is a contributor to Yahoo Travel and her work has been featured on the Huffington Post, Mashable, & more. When she's not traveling, Susan is a veteran communications and PR consultant (most recently at Condé Nast). This fall she'll oversee press for the return of Fashion Rocks and Movies Rock, two prime-time CBS specials that celebrate the relationship between fashion and music and movies and music respectively.
Jessie Voigts is a mom who loves sharing the world with her daughter. She has a PhD in International Education, and is constantly looking for ways to increase intercultural understanding, especially with kids. She has lived and worked in Japan and London, and traveled around the world. Jessie is the publisher of Wandering Educators, a travel library for people curious about the world, and Journey to Scotland, a resource for traveling to Scotland. She also founded the Youth Travel Blogging Mentorship Program. She's published six books about travel and intercultural learning, with more on the way. You can usually find her family by water, anywhere in the world.
Read on for my answers to four not-so-simple questions about Writing, and to find out which 3 blogger friends I've invited to join the Blog Hop…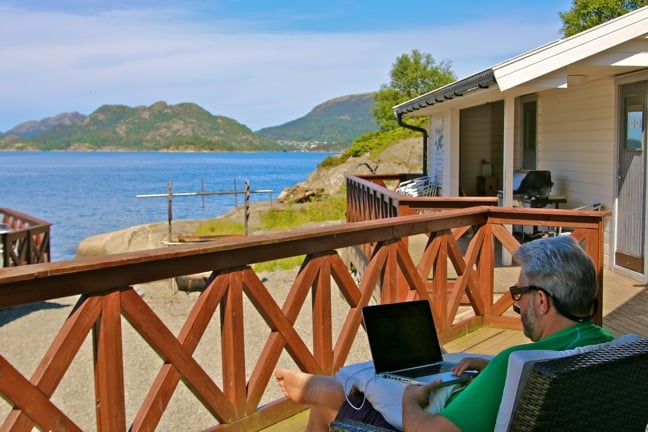 1) What am I working on/writing?
We typically juggle 15-20 different freelance outlets, running the gamut from local to international magazines and covering subjects ranging from travel to pop culture.
Lately I've been writing about ecotourism attractions in North Carolina's Outer Banks (for Yahoo Travel); Olympic athlete-turned-biodiesel entrepreneur Dow Travers (for Cayman Airways' Skies); Francis Ford Coppola's family of resorts (for American Airlines' American Way); guides to four Latin American countries (for Destination Marriott); and interviewed numerous celebrities (for INsite Magazine).
For Green Global Travel, we've got stories in the pipeline on the Ding Darling National Wildlife Refuge in Sanibel Island, Florida; National Geographic Explorer-In-Residence (and wildlife conservation icon) Dereck Joubert; a behind-the-scenes tour of New Orleans' Preservation Hall; and an incredible adventure climbing glaciers during a torrential downpour in Norway.
In between all this writing and editing I'm currently working on finalizing details of a year-long editorial contract between Green Travel Media and a major ecotourism company; preparing to interview responsible travel expert Dr. Martha Honey at TBEX Cancun; doing research on branding and how bloggers work with PR/marketing reps for a presentation at TBEX Athens; and managing a huge charitable fundraiser project that we'll be announcing in the next few weeks. Makes me tired just thinking about it all!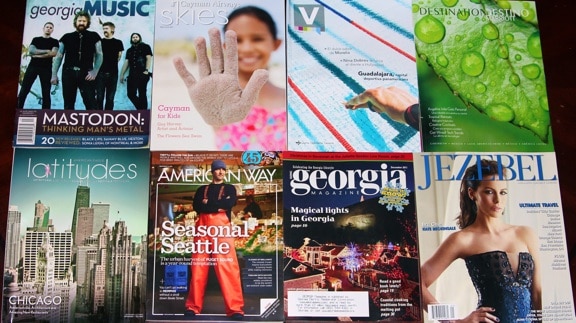 2) How does my work/writing differ from others of its genre?
I honestly am not sure how to answer this question, because I do so much writing in so many different genres. From CD, movie and product reviews to interviews with various public figures, from environmental news pieces to first-person travel narratives and third-person travel guides, each story I tackle tends to be a little different from the last.
So I guess one thing that may make me a little different from other writers is the fact that I've built a career on being something of a chameleon, adapting to whatever style or tone is needed to get the job done. This diversification and adaptability has really been the key to surviving and thriving in the business as a freelance writer/editor, allowing me to do it full-time and support my family for 21 years now.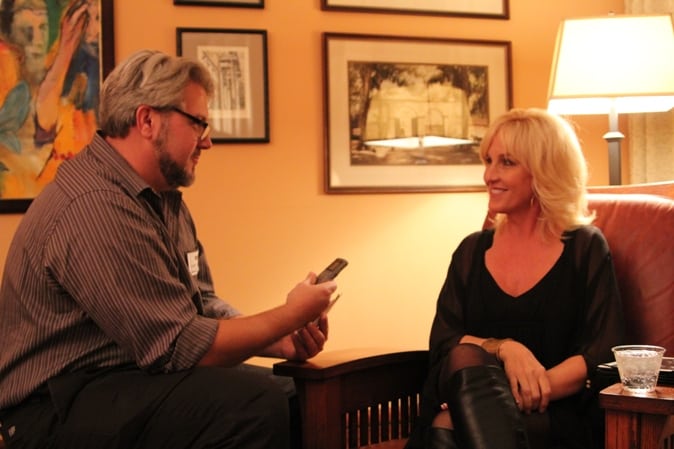 3) Why do I write what I do?
The other thing that I believe separates my work is the fact that I write with a strongly defined sense of purpose and passion. As a fellow blogger told me after we met on a press trip last year, "Your site isn't just a blog– it's a mission!" And he's right.
We started blogging partly because I was tired of being asked to write bland copy about the best hotels, best spas, best golf resorts, yadda yadda yadda. We wanted an outlet where we could tell stories that would hopefully make a difference in the world, inspiring people to travel in a way that we believe is better for both the environment and for the travelers themselves. I think the pieces I've written for Green Global Travel are generally a million times better and more important than the ones I get paid to write.
The fact that the site has led to bigger and better opportunities to cover ecotourism for freelance outlets like Yahoo Travel is really just icing on the cake.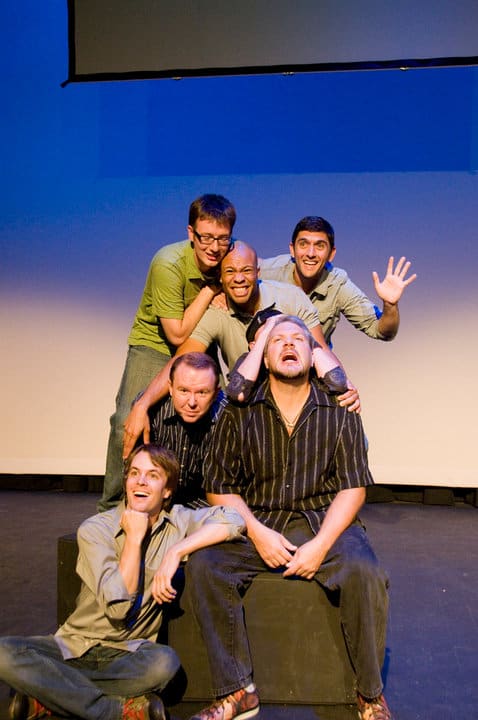 4) How does my writing process work?
I don't really have a process. I start my day with a big cup of coffee, sit down at my laptop and pray for the words to flow. Some days they do, and some days they don't. When they do, I can crank out 1000 words in a few hours. When they don't, I work on research, editing (which I do for three magazines and a website), pitching stories, developing business strategies… anything to take my mind off my muse.
Sometimes I get on a roll and crank two stories out in a day. Sometimes I fight writer's block and get a case of creative constipation, pulling the ideas out in broken fits and starts that need to be pieced together like a jigsaw puzzle. What I learned from 8 years of studying improv comedy is never to try to force it. Instead, I accept the process for whatever it is at that given moment in time, and work with it accordingly.
I don't believe in the romanticization of writing. It's a craft, to be sure, but I don't think it's any more noble a pursuit than, say, woodcarving or making shoes. It takes hard work, perseverance and years of practice to be a professional writer. And even the pros don't hit the ball outta the park every time they step up to the plate. All you can do is give it your best and hope that somebody, somewhere reads your stories and connects with them on a personal level.
And now I'd like to introduce you to my Blog Hop invitees!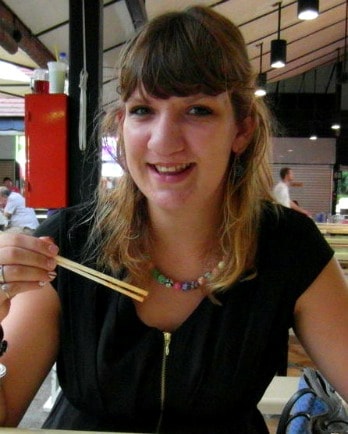 Sarah Bennett from The Further Adventures of Bennett
Having spent 4 years at university in Newcastle (studying English Linguistics and German), with a year spent living and working in Germany and lots of other European jaunts and jobs thrown in along the way, Sarah has already had lots of adventures in her life. Her blog follows her further adventures after graduation, which began a new chapter in her life. Her initial plan was to teach English in China for 6 months, then maybe head to New Zealand. Her adventure in China ultimately lasted for 2 years. She recently moved to New Zealand on a Working Holiday visa, and is currently looking into a career in museum education programs.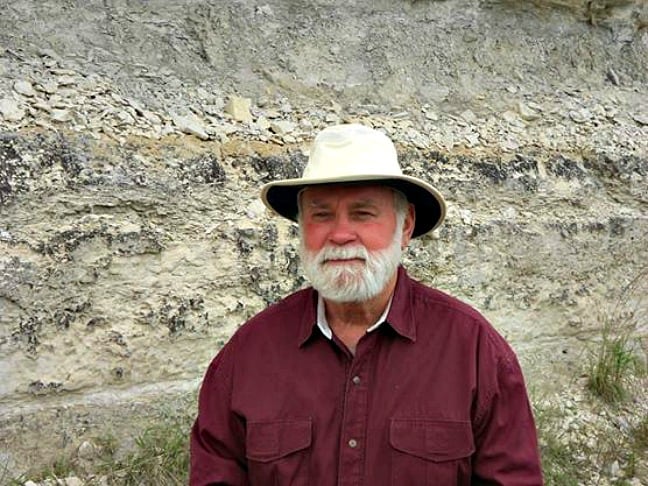 Mike Hinshaw from Nomadic Texan 
Mike describes himself as a "Writer, Blogger, Foodie and all around Travel Geek." A native Texan born and bred in the Lone Star state, he's managed to survive the retail world, several surgeries, one heart attack, raising three sons and staying married to the same fantastic woman for 34 years. He loves to explore new countries and engage with the people, digest the food and learn new cultures. He started traveling at a young age, spent two months in southeast Asia in the '70s, and hasn't looked back since. As his three sons have grown and fled the nest, Mike decided to see the world and experience it with his life partner, Kim. He's very partial to exploring new countries, and doesn't plan to stop until he falls over!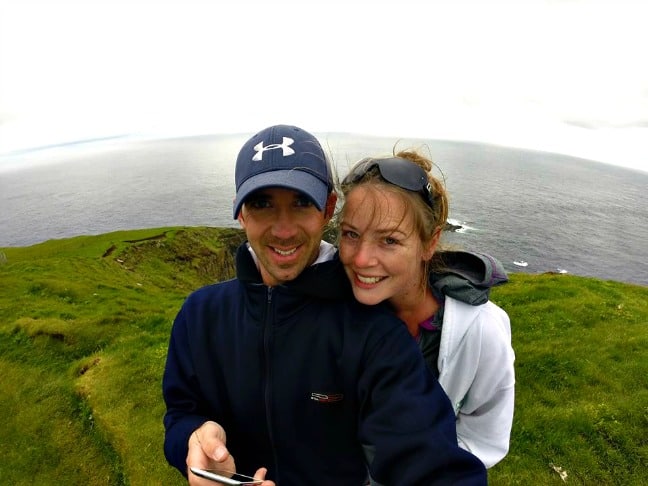 Megan Jerrard from Mapping Megan
Traveling and blogging around the world since 2007, Megan is an Australian travel-a-holic who contracted the travel bug during her gap year, when she spent 12 months working in the UK and exploring Europe. She recently graduated with a 5-year double degree, obtaining a bachelor of Journalism and bachelor of Laws with Second Class Division I Honors. While studying, she managed to cross 32 countries off her bucket list, seizing every opportunity to volunteer, study and travel overseas.  While traveling she met her American adventurer/ photographer husband, Mike. Mapping Megan details their worldwide adventures and aims to give readers the best tips and advice on volunteering, living, working and traveling abroad.  –Bret Love
If you enjoyed our "Why I Write" Blog Hop post, you might also like:
Blogging, the Green Travel Industry & the Future of GGT
How I Became a Professional Writer
INTERVIEW: Andrew McCarthy on Travel Writing
INTERVIEW:  European Travel Guru Rick Steves on Ecotourism & Travel Writing
10 Travel Books That Inspired My Love of Adventure