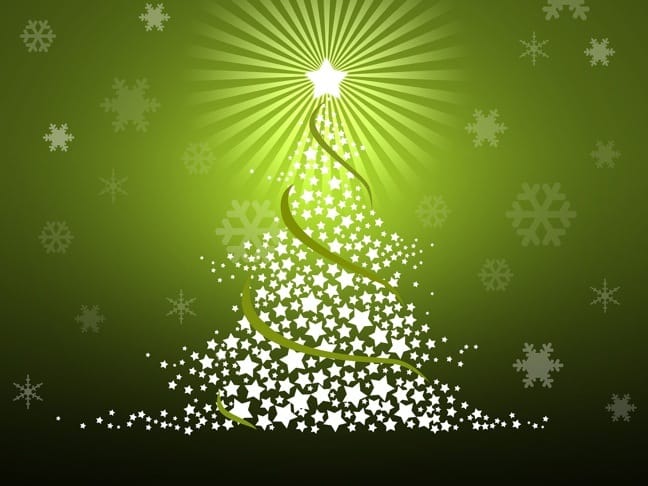 Tips For A Green Christmas
Over the years, Christmas has transformed from the "Season of Giving" to a season devoted to conspicuous consumption. We're sick of the manipulative toy ads, the Black Friday sales, the mall madness, so years ago we simply decided to opt out. We still love Christmas and giving, but we want to celebrate the season in a more sustainable, eco-friendly way. Here are our Top 5 Tips for a Green Christmas season.
• BUY GREEN– There's been a lot of debate about whether real or fake Christmas trees are more environmentally friendly, but it turns out that keeping it real is the best option. Fake trees consume significant energy and use petroleum-based products in their manufacturing process, plus they're usually made in China and have carbon emissions associated with transport. Real trees are more sustainable, are typically grown on farms that replant 3 trees for every one cut, and can be recycled pretty much anywhere nowadays.
• TAKE THE GREEN LIGHT– Studies have found that LED Christmas lights, which use semiconducting material rather than incandescent filaments, are 90% more energy efficient than traditional lights. According to a Department of Energy study, if everyone in the United States replaced their old light strings with LEDs, at least two billion kilowatt-hours of electricity could be saved– enough to power 200,000 homes for a year!
• MAKE IT GREEN– Few things have brought our family closer together around the holidays than making our own Christmas presents. Not only does it show people you put time and effort into their gifts, but it saves money as well! In the last few years, we've made homemade soaps, photo calendars, Christmas candles, baked goodies (recipes to come), mosaic tile picture frames, beaded jewelry and concrete stepping stones. It's the one gift you can be sure people will never want to return, and it takes a lot less time and effort than you might think!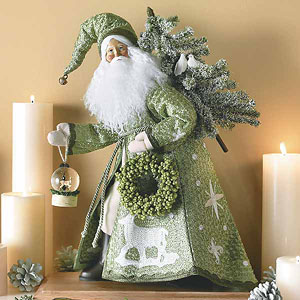 • WRAP IT GREEN– My family used to make fun of my grandmother for saving all the bows and wrapping paper, then reusing it the next year, not to mention her proclivity for using the Sunday comics to wrap our birthday presents. Turns out Granny Love was WAY ahead of her time! Americans throw away a million extra tons of garbage during the holidays, including wrapping paper and packaging. But wrapping paper/ribbons can be reused with a little ironing, and consider non-traditional approaches, like wrapping a gift inside another gift (i.e. a scarf or colorful sweater). Of course it goes without saying that anything you DO throw out should be recycled!
• GIVE GREEN- Let's face it: Most people in the Western world have WAY more stuff than they need. This year, consider giving some of that Christmas cash to the less fortunate via international non-profit charities such as Heifer International, Water.org, or Oxfam International. For the price of a gift your friends/family members could do without, you can provide people in developing nations with food, water, shelter and other tools they need to live a healthier, happier life. And, at Christmastime, isn't that the greatest gift of all? –Bret Love
If you liked Tips For A Green Christmas, you might also like:
History Of Santa Around The World!
50 Christmas Traditions Around the World
GO GREEN TIP #46: Be A Green Santa
Best Gifts for Travelers: Christmas 2016
5 Best Christmas Light Displays In Georgia
GEORGIA: Top 20 Atlanta Christmas Events
Christmas Traditions Around The World