Not many people can rightfully claim to be a travel guru, but Peter Greenberg is arguably among the world's foremost experts on the subject. As the CBS News Travel Editor, he reports on travel news for CBS This Morning and the CBS Evening News.
Known as "The Travel Detective," he's written numerous books, including The Travel Detective Bible, The Traveler's Dietand Don't Go There: The Travel Detective's Essential Guide to the Must-Miss Places of the World.
He also produces a radio show, Peter Greenberg Worldwide; runs his own travel site; and serves as the Travel Ambassador for AARP. So, when he called us up for a chat about the evolution of the travel business, tips for budget travelers, and his thoughts on blogging, you can bet that we were all ears…
You started out at Newsweek. How did you make the transition into travel journalism?
It really wasn't a transition. I'm an investigative reporter, and I'm applying my reporting techniques to the largest industry in the world, which is travel and tourism. Travel is one out of every seven jobs, and almost 10% of Global GDP. But the way I got started was as a West Coast correspondent for Newsweek.
It dawned on me very early that no one was covering travel as news. So I used my access as a journalist to immerse myself in the process of travel– to train in the cockpit simulator, cabin simulator and cruise ship simulator so I could understand the process. Once you understand the process, you can value the product and explain it to the public.
I still train six times a year in a cockpit, and I'm still a licensed Coast Guard person. It's an important part of being a good journalist to truly understand what you're covering.
READ MORE: How to Start a Travel Blog (& Build a Successful Blogging Business)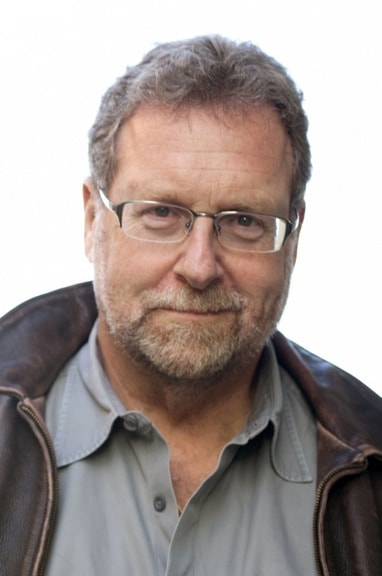 What are the most significant changes you've seen in the travel industry over the course of your career?
Access to travel. More and more people are traveling, not just in this country, but worldwide. As restrictions become more relaxed, you see an entire generation of new travelers, especially in Asia, Russia, India, and parts of South America.
What are your thoughts on ecotourism and sustainable travel as an emerging market?
"Ecotourism" and "sustainable" are two of the most misunderstood and overused words I can think of. Yet we've come to a point of critical mass where the world has got to come to grips with the fact that it can't do short-term greed without long-term consequences when you're not being responsible to the environment or the culture.
Slowly, there has been great progress made in re-educating travelers and local communities, so that they can be sustainable. It's all about following the money. If I'm going on an eco-tour, where does that money go? If I go to a resort and I flush the toilet, where does that go? If I'm not happy with either of those two answers, then I'm not coming back.
Travelers have to vote with their wallets, and the economic consequences of that are having a positive impact on a lot of these destinations.
READ MORE: What is Ecotourism? (History & Principles of Responsible Travel)
Let's talk about your latest book, New Rules of the Road.
I actually have three books out now. What that one boils down to is the fact that when the going gets tough, smart people go traveling. I wanted to let people know that, even in tough times, you can go to A, B & C and experience X, Y & Z, and not have to declare bankruptcy in the process.
The second book is called The Best Places for Everything, which covers cities around the world with notes on everything from bird watching to ziplining, from pizza to tango, from plastic surgery to bungee jumping.
The third book is part of a series I've done with Michelin called Like a Local. We did five different guidebooks (Buenos Aries, Cuba, The Caribbean, New Orleans, Miami and The Keys), all done from the perspective of people that live there.
You'll discover great neighborhoods and places to go and things to do that no other guidebook will tell you. I've had all these books come out at just about the same time.
People are looking to make smart decisions about travel in these economic times. What basic money-saving tips would you give them?
We've all been raised to wait until the last minute to find your best deal. But as airlines reach max capacity, with fewer flights and fewer seats, it's not necessarily true.
If you're booking online, I think you lose, and I know that's going to fly in the face of an entire generation. Booking online is convenient– you can do it late at night in your bathrobe and you don't have to talk to anyone– but not all inventory is available online.
You do yourself a disservice by not having a conversation with a human being to see what's out there, then going online and seeing if you can beat it. My last piece of advice is never, ever take a "no" from someone who is not in power to give you a "yes" in the first place.
READ MORE: How I Became a Professional Writer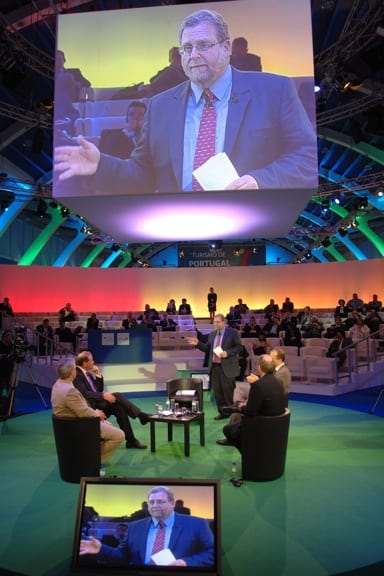 As a traditional journalist, what do you think about the rise of travel blogging?
Bloggers have had a great impact on the industry, and it's growing exponentially. But who is vetting it? Who is fact checking? I agree with what Morely Safer said: "I trust citizen journalism as much as I trust citizen surgeons." Citizen journalism goes back to the Zapruder film, when he was the only guy who got footage of the Kennedy assassination.
In a situation like that, I find it incredibly useful. But when Mrs. Smidlock has a blog and wants to tell me about the time she went to the bathroom in Cancun? It's not important. I write a blog and have a substantial online presence, but I don't endorse any products. My website is free and informational.
For me, content is king, but it's going to be dethroned if you don't have credibility. If you're a handicapped snowboarder, you have an area of expertise that you should share with everybody. But we have to understand what people are bringing to the party, and then vet it. It's like the old days of the Soviet Union and Reagan: Trust & verify. Until they do, I find blogs entertaining, but not necessarily all that useful.
What's your advice for aspiring travel journalists?
We live in a world of specialization, so start with what you know. In any city, within 10 blocks of where someone lives, there are probably at least 300 fascinating stories ready to be told that are relatable to the human condition in general. Why wouldn't you talk to the woman who sells flowers, or the grocer on the corner, to find out their view on things?
Maybe this grocer had something on his shelf that no one else has, or his is better than anyone else's. I don't need you to tell me that Paris is lovely, or that London is beautiful. That's useless! Start with what you know, your own creative passions, and branch out from there. –by Bret Love; photos courtesy Peter Greenberg
If you enjoyed our interview with Peter Greenberg, you might also like:
INTERVIEW: Travel Guru Rick Steves
INTERVIEW: No Reservations Host Anthony Bourdain
INTERVIEW: Legendary Primatologist Jane Goodall