It takes me a minute to accept the reality that I am talking to Andrew McCarthy. Though I've interviewed celebrities that were far more famous and influential, there's a deep personal connection my younger self had to his breakthrough films, including Pretty in Pink and St. Elmo's Fire.
McCarthy was the shy one, the sensitive one, the one plagued by existential angst. When I was 17 (the year those two films were released), he was my on-screen doppelganger.
Twenty-six years later, I'm no longer shy, nor filled with angst. And McCarthy, though he still dabbles in acting and directing from time to time, is becoming better known as a travel writer thanks to his exceptional work for publications such as National Geographic, Afar and the New York Times.
His award-winning stories are filled with rich attention to detail and a navel-gazing exploration of the inner self as he explores some of the world's most remote destinations, from the Peruvian Amazon and Chilean Patagonia to Mount Kilimanjaro and Sudan.
Yesterday, to promote his new book, The Longest Way Home, McCarthy took the time for a lengthy discussion on his rebirth as a freelance writer, the fear he confronts every time he travels, the benefits of the solo journey, and the ultimate rewards of laying bare his shy, sensitive soul.
READ MORE: How to Start a Travel Blog (& Build a Successful Blogging Business)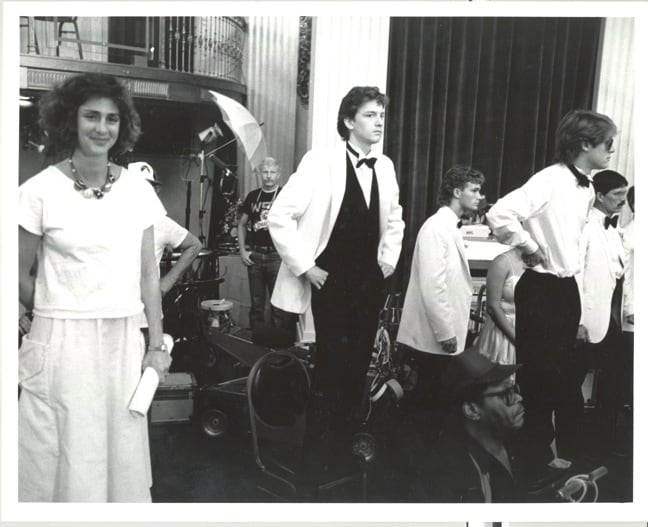 You describe yourself as shy and introverted. What attracted you to such an extroverted craft as acting?
It is an odd thing, when you put it like that! (Laughs) When I first acted, I felt like I was fully myself for the first time. When you're acting, you're accessing yourself, but you're playing someone else. It's very revealing, but you're also ultimately hiding.
Writing is a more internal journey. Where did your interest in the craft originate?
I came to writing very late in life, but it was a relief because I didn't have to wait for someone to give me permission, and then interpret somebody else's thing. When I traveled alone for months at a time, I became untethered, sort of drifting. I tried to write a journal to ground myself, but I was a very bad journal writer.
I could write dialogue, I knew character and I knew setting, all from acting. I'd write vignettes, and I did that for 10 years before I tried to take it out into the world. I never anticipated doing anything with it, because I'm an actor, right? I was writing because, while I was traveling, it gave me something to do. I started reading travel stuff, but nothing I read captured my internal experience.
Were there any travel writers that influenced you?
When I started writing, I picked up some Paul Theroux books. They changed my life. His travel books were the first ones that made me think, "That's how I want to travel!" That excited me and sent me further into travel literature.
READ MORE: How I Became a Professional Writer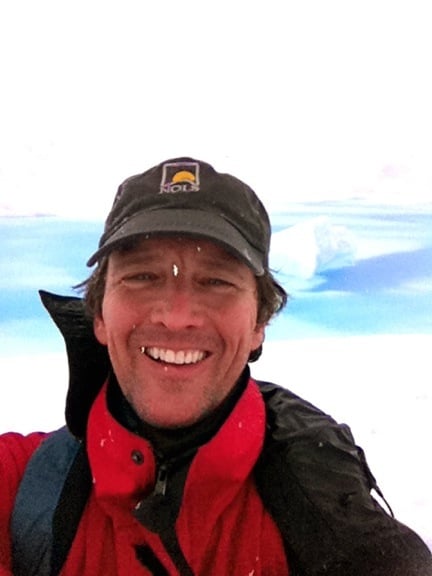 You seem drawn to the world's most remote destinations­. What's your attraction to "getting away from it all?"
The further I go, the closer to me I get. If you see a McDonalds or Starbucks, you relax in a certain way. I don't like that kind of relaxing. There's something about physically remote places that I find very powerful. I access myself in a way that is very potent. I like to go places that I'm told aren't very interesting, like Sudan.
I found Sudan to be fascinating, and people there to be lovely and welcoming. I like depending on the kindness of strangers. I don't find travel a frivolous thing; I find it a necessity. I'm not talking about vacations– vacations are great, and I'm all for them– but I'm talking about traveling, which is different.
It seems like we're challenging ourselves by facing those things most people are afraid of.
I've got to find out which explorer said, "Brave men never do anything: It's cowards that discover the world." I think that's true. I travel primarily to conquer fear, because I didn't want fear to rule my life. Traveling is an act of faith and optimism. Travel obliterates fear. It just does. That's my theory.
Given your affinity for wilderness, do you have any thoughts on the ecological and economic benefits of ecotourism?
When people are aware, they behave responsibly. When they behave responsibly, they feel better about themselves. When they feel better about themselves, they treat each other better. And I'm all for that. I think awareness of shared responsibility brings people closer. Besides what it's doing for the planet, which is the obvious need for and benefit of ecotourism, on an emotional level I think it just feels good for everyone involved and makes us feel less separated.
READ MORE: What is Ecotourism? (History & Principles of Responsible Travel)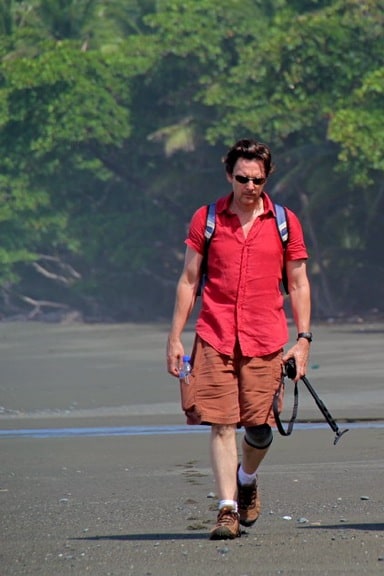 You seem to prefer traveling alone. What are the benefits of going solo?
Really, all the things we've been talking about. My wife often does travel with me, but she likes to travel alone as well. When we travel together, we have our experience of each other in the place. That can be a very wonderful, intimate experience, but those nameless fears don't seem to exist when we're in Paris. When you're alone, those fears rule us without us even knowing it. The most important thing I say when I'm on the road alone is, "Hi, can you help me?" When I say that, I make myself vulnerable. No one's ever said no. But when we're together, I rarely ask for help. We'll be ok together. We'll figure it out. Alone, I always ask for help, even when I don't need it. It helps me reach out to people, and helps them reach out to me. Traveling solo is an optimistic, trusting act, and I think people respond to that.
You've said you view travel as a form of infidelity. Did it surprise you that Dolores stuck by you through what many might see as a mid-life crisis?
These are dilemmas of ambivalence I've had my whole life. I had it with acting– I wanted it, yet I pulled away from it. I wanted intimacy, yet I pulled away from it. I was looking to get rid of that push-pull once and for all. Back to the infidelity thing: If I go have a private, personal travel experience, when I come back I'll tell you a story and show you a picture, but it really can't capture the essence of my experience. In that sense I'm unfaithful, because I'm giving myself to the world and leaving you behind. The paradox is that when I come back, I come back richer, with more to offer you. My wife is very aware of that. She also has her own rich life. She's not just sitting around, waiting for me to come back.
Do you feel as if The Longest Way Home needed to be written so you could move on with the next stage of your life?
I think that's totally true. There's that Joan Didion line, "I write to know what I'm thinking." I travel to know what I'm feeling, and I write to figure it out. In writing something, you take responsibility for it and own it. Something happens once you've written it down and it's on paper. It becomes of itself, separate from you. It's a new experience, and I didn't understand that to a large degree until I started writing.
READ MORE: 10 Travel Books That Inspired My Love of Adventure
What advice would you give to aspiring travel writers?
I'm not good at giving any kind of advice. What I have to offer in my travel writing is a sense that travel changed my life, and it can change yours. I love travel because of what it does for me on a personal level, so I write from that place of energy and excitement whether I'm writing about Patagonia or Parma Ham in Italy. I'm always writing from that place, and I think that message comes through without people knowing it. I write from that place of passion, however it manifests. If you're writing for a free trip, you're in the wrong business.
Having been an actor and writer myself, I find that each time you take on a new role or write something new you're giving a piece of yourself away for public consumption.
You're giving something away, but I also think you get something back, but I don't know how to tangibly say what it is.
I think what you get back is connectivity.
That's where the action is! I think you're exactly right, and that's what the book is really about: How do we get to that connection? I find that connection most when I travel the world. And I want to find that connection, and bring it back home with me. –Bret Love; photos provided by Simon & Schuster/Andrew McCarthy
If you enjoyed reading our Andrew McCarthy Interview, you might also like:
INTERVIEW: Anthony Bourdain On No Reservations
INTERVIEW: Nat Geo's Scott Wallace On Saving the Amazon's Last Uncontacted Tribes
INTERVIEW: Henry Rollins On Occupants and Working With Nat Geo
INTERVIEW: European Travel Guru Rick Steves on Ecotourism & Travel Writing