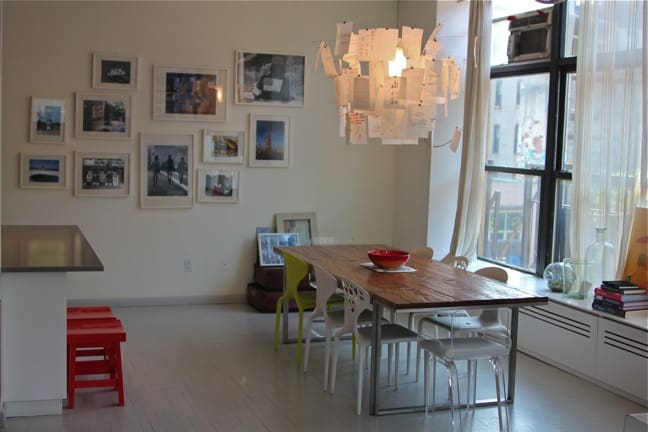 I know what you're thinking: What is a website focused on "going Green" doing covering one of the world's biggest, most crowded metropolises?!? Though GGT doesn't usually cover cities unless there's a major personal or historical angle (such as my stories on singing for Pope John Paul II during my childhood tour of Italy and meeting Sean Connery in Edinburgh), our trip to New York City last month was multi-purpose: Mary's dad, who lives in New Jersey, was turning 70, and my 10-year-old daughter has always dreamed of seeing the Big Apple. When our friends at Roomorama offered to host our stay in their furnished loft apartment in the East Village, we couldn't pass up the opportunity to make her #1 travel dream come true!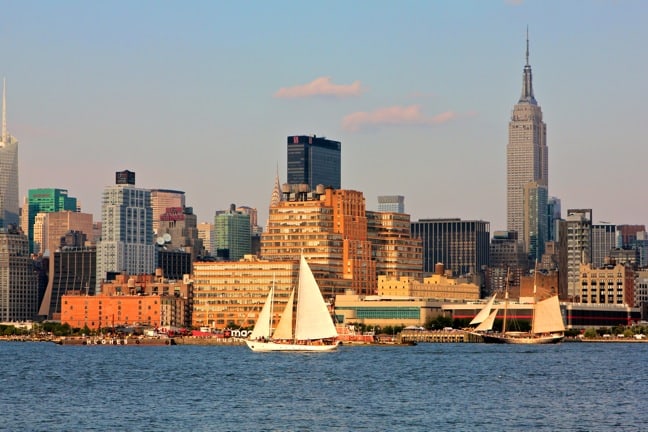 Mary actually grew up in Staten Island, I've always loved New York's thriving hodgepodge of global culture, and the fact that we were going to arrive on the Fourth of July was a huge bonus. To keep with GGT's theme, we decided beforehand to try to find the Green side of the Big Apple, which ultimately proved much easier than we expected. To start with, we drove from Atlanta to New Jersey rather than flying. We took a bus into Manhattan to drop off our luggage at the apartment, took the subway to get around the city, and took another bus to Hoboken to visit Mary's college friend, Jill, who lived right on the Hudson River. The pier just outside her building proved an INCREDIBLE place to watch the Macy's Fourth of July Fireworks display.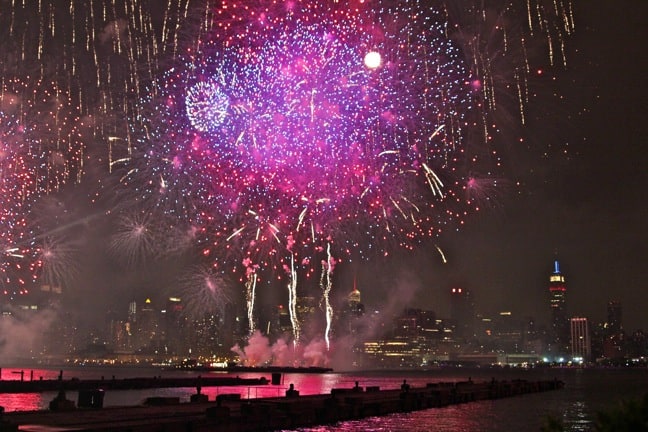 When we went down to see the show, we were disappointed to see throngs of people everywhere, with no great vantage points from which to watch. But, in keeping with our "Green is where you find it" theme, I spotted an elevated area to the side of one pier where there was a line of trees, with a small space on the other side facing the water. I climbed up and found that this tiny green space provided a perfect view of three of the four Macy's barges: We literally could not have gotten any closer without being directly under the fireworks. Other people eventually joined us there, and the girl next to me unknowingly brushed against a bat sleeping in a small evergreen. Startled, he flew off, scaring the crap out of her and brushing against me as he took flight. Needless to say, we all laughed at how quickly we found wildlife in the big city. And, of course, the fireworks show was amazing, set perfectly against the backdrop of the Manhattan skyline.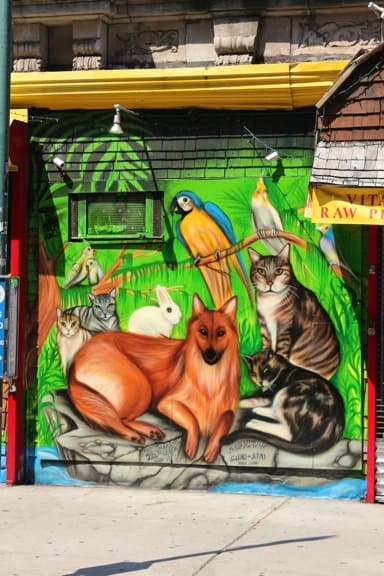 It was midnight by the time we got back to the Village, so the next morning got off to a slow start. The first item on the agenda was to head to the NYC Go offices in Midtown to pick up our New York CityPASS and New York Explorer Pass, which were a great deal for families on a budget: The former gets you six major attractions for $89 (or $64 for kids), while the latter offers 3-10 attractions over a 30-day period for $75 and up ($53 and up for kids). Between these two passes, everything we wanted to see in the city was covered, and soon we were off to our #1 NYC attraction.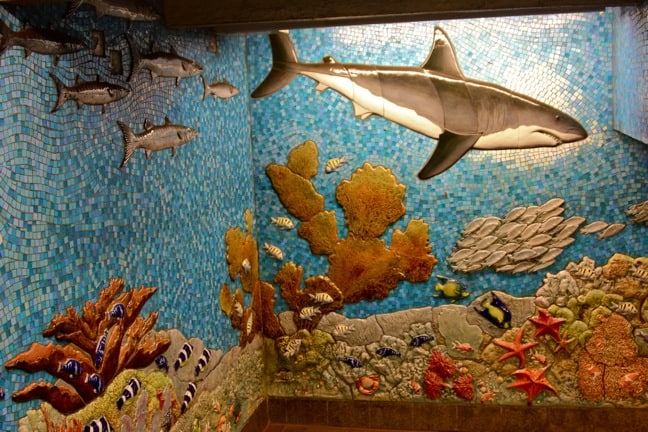 I've always loved museums, since I was a little kid. But, despite having been to New York at least 30 times for business, I'd never been to the American Museum of Natural History. It's been on my daughter's travel bucket list ever since she saw A Night At The Museum, and I'll have to admit that I was just as eager to explore it as she was. Unfortunately, since we only had two full days in New York before heading back to Jersey for Mary's dad's birthday party, we only had about 4 hours to explore it. Even worse, it was pretty crowded due to the holiday. But it was still easily the coolest museum I'd ever been to, and I can easily imagine spending multiple days wandering its halls.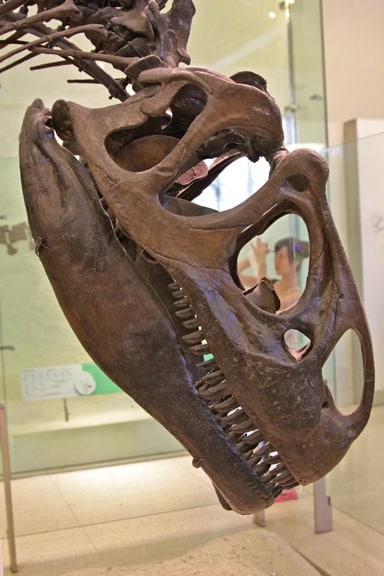 Anyone who's seen the movie knows that the museum's dinosaur exhibits, the Hall of Saurischian Dinosaurs and the Hall of Ornithiscian Dinosaurs, feature prominently. So of course we had to make it one of our first stops so we could see the fierce T. Rex and the imposing Atosaurus. We had great fun posing for cheesy tourist photos, and learning all about the Koch Dinosaur Wing's 100 or so specimens (85% of which are fossils, rather than casts). This was by far my favorite shot, as I noticed the photo-taking tourist lined up perfectly inside the dinosaur's eye socket.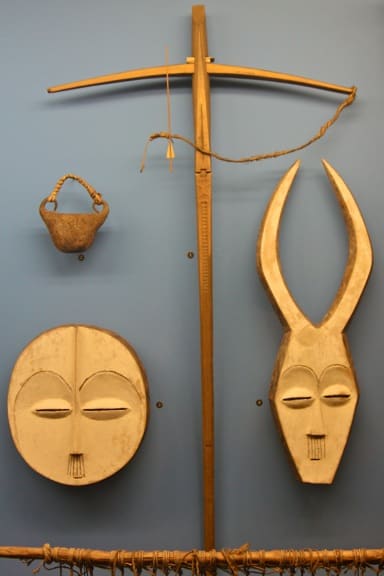 Another favorite museum attraction was the space show, Journey To The Stars, which was presented in the Rose Center for Earth & Space's Hayden Planetarium. Unfortunately no photos were allowed, but the show (narrated by Whoopi Goldberg) was a remarkably immersive experience that was light years ahead of the simple planetarium shows I remember from my childhood. It was like a Carl Sagan wet dream come true, with eye-popping images (taken from telescopes on the ground and in space) of everything from the birth and death of stars to the brilliant power of the Sun. My science-loving kiddo seemed totally enraptured.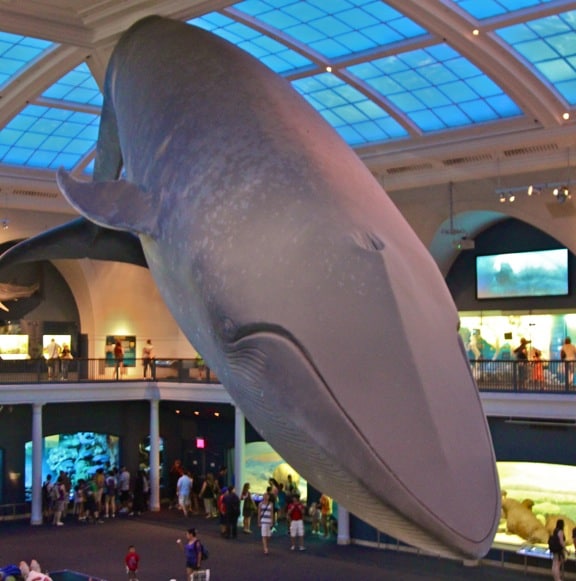 I was especially impressed by the life-like habitat dioramas of African, Asian and North American mammals. The Akeley Hall of African Mammals was particularly noteworthy: Named after explorer/conservationist/taxidermist Carl Akeley, the Hall was opened in 1936 and is still widely considered among the world's finest museum exhibits. The 28 dioramas are simply stunning in their attention to detail, with the animal figures, plants, background paintings and lighting taking me right back to my own time in Africa. The same could be said for the Milstein Hall Of Ocean Life, with its centerpiece of a full-sized Blue Whale model suspended from the ceiling. It was not difficult to see the imaginations of a million future adventurers being inspired that day.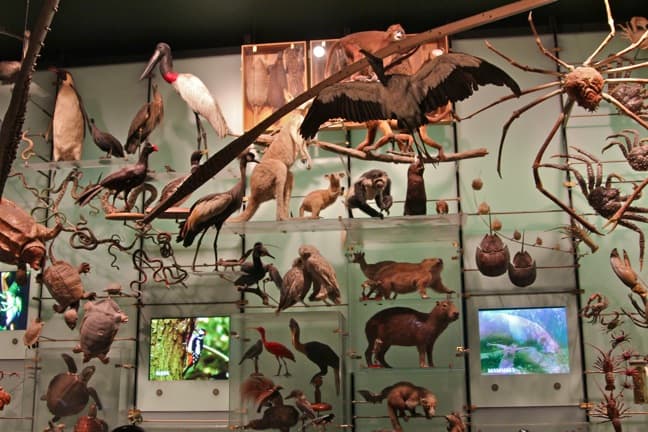 The sheer breadth and scope of the museum was truly astounding for a first-time visitor. Entering the Hall of Biodiversity felt like a virtual Noah's Ark, with modern interactive elements right beside elements dating back to the 1930s. More than 1,500 specimens and models are organized into 28 groups along the 100-foot-long installation pictured above, and there's also a 2,500-square-foot walk-through diorama of the Dzanga-Sangha rainforest. We were especially impressed by the Endangered Species exhibit, which showcased ecosystems currently undergoing a massive loss of biodiversity as well as threatened and extinct species such as the Dodo bird, underscoring the need for conservation and preservation of habitats.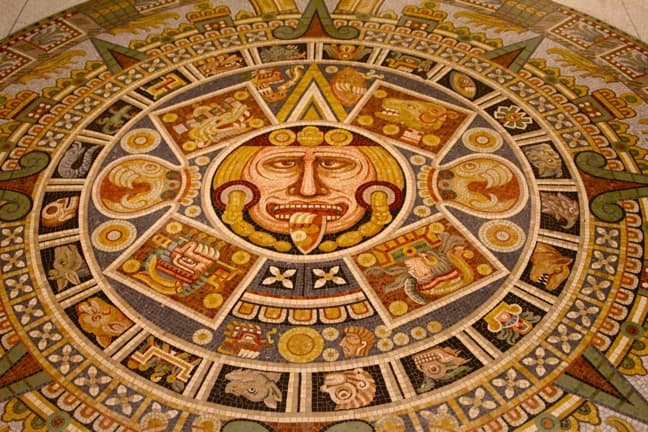 While the Hall of Biodiversity clearly underscored mankind's role in habitat destruction, they also celebrated humanity's cultural accomplishments in the Hall of African Peoples and Gardner D. Stout Hall of Asian Peoples. The former explored the lifestyles and customs (many of which are endangered) of people living in Africa's grasslands, deserts, forests and river regions, from musical instruments and ceremonial costumes to impressively ornate objects intended for everyday use. The latter– the museum's largest cultural collection– boasted 3,000 artifacts from regions such as India, China, Japan, Korea, Siberia and Armenia, which are arranged in sections as if on a map, allowing visitors to follow a northern or southern trade route. There were also halls devoted to American Indians and Central American, South American and Pacific peoples; North American Forests; Birds of the World; Mammals; Mankind's origins and more, but we simply ran out of time. Luckily, I have a feeling we'll be back….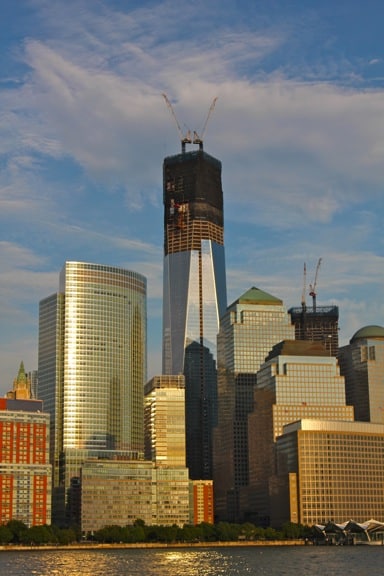 Thankfully, after cramming so many sights and learning experiences in to four hours, we spent that night on a decidedly more relaxing experience, getting incredible views of Manhattan with Circle Line Sightseeing Cruises. The 2-hour Semicircle Tour proved perfect after a day of walking all over the place, giving us a chance to simply sit and savor the spectacular views, including this shot of the ongoing going construction of the World Trade Center's new Freedom Tower.
If there was a downside to the tour, it was that we were all so exhausted by the time it was halfway over, we just wanted to get back to the apartment and chill. We were honestly a little jealous of the folks on the Staten Island Ferry, who got a much better sunset view of the Statue Of Liberty than we did, and only had a 30-minute ride each way. Still, it cool getting to see the Brooklyn Bridge, Ellis Island and other NYC landmarks from the river.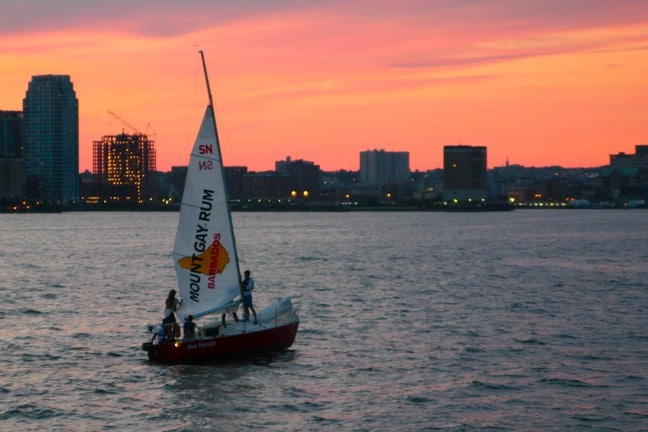 Finally, as our ship approached the docks to disembark, we were greeted with this gorgeous view of a sailboat silhouetted against an incredible sky. It had been a long day filled with "Wow!" moments, and after grabbing some traditional New York-style slices from 2 Bros. Pizza we were content to rest up for the second day of our NYC adventure. –by Bret Love; photos by Bret Love & Mary Gabbett
If you liked Going Green In New York City 1, then you might also like: