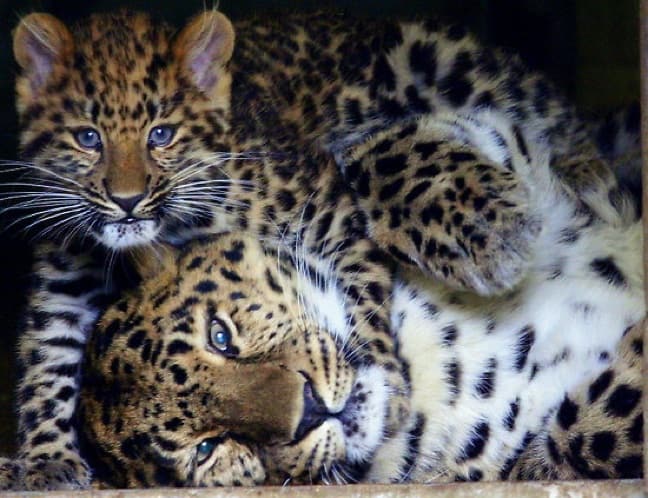 Save Amur Leopards
Amur Leopards are "teetering on the brink of extinction" says Dr. Sybille Klenzendorf, head of the World Wildlife Fund's species program.  Classified as critically endangered by the International Union for the Conservation of Nature (IUCN), only about 30 of these amazing animals are believed to exist in the wild, with a just few hundred others remaining in captivity.
Fortunately, the world's rarest wild cats (which are also known as the Far Eastern Leopard) have been given a home in the newly established Land of the Leopard National Park in Russia's Far East. The park is set on 650,000 acres of contiguous forest in the Amur-Heilong watershed. The Amur-Heilong is an area roughly equal to the size of Alaska which holds numerous species that only exist in this region, including Amur tigers, musk deer and brown bears. Needless to say, both the area and the animals that inhabit it are well worth protecting.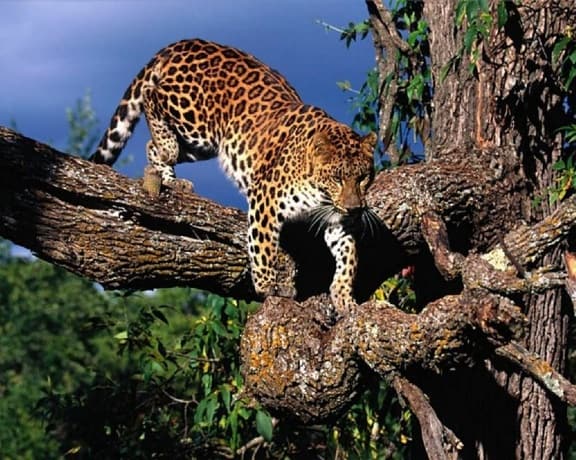 But the Amur leopard is the penultimate concern of wildlife conservation efforts in the area.  These gorgeous cats have been continuously threatened for decades by poaching, exploitation of forests, encroaching civilization and climate change.  Human-induced fires are also a concern to the leopards' survival, as these fires create open, savannah-type landscapes that leopards tend to avoid, creating an unsuitable habitat for the rare cats.
These are some of the many reasons that the Land of the Leopard National Park has been established.  As part of the wider Amur Leopard and Tiger Alliance (ALTA)– an cooperative initiative between Russian and western conservation organizations to conserve the Amur leopard and Amur tiger–  the park will include protective measures such as 4 anti-poaching teams, a 5-member fire-fighting team, a special police task force of police and satellite devices to keep the leopards safe.  The conservation efforts also include education programs and media campaigns around the world to help protect what very well could be the last chance for Amur leopards' survival.  For more info on how you can help protect the Amur Leopard, visit the ALTA website.  –Raffi Simel
If you liked Save Amur Leopards, then you might also like:
Eco News: India's Tiger Tourism Ban 
ECO NEWS: African Lions In Danger
ECO NEWS: DiCaprio= Eye Of The Tiger!
ECO NEWS: Endangered Lynx Victory