The first thing you should know about the Dominican Republic is that it's hotter than Hades.
A mile-long beach walk in the midday Dominican sun will suck the life out of you quicker than the torture machine from The Princess Bride. Thank god for Willis Haviland Carrier, who invented air conditioning.
The second thing you should know about the Dominican Republic is that the drivers are insane.
Have you ever stepped on an anthill and watched the chaos that ensued as the little buggers scurried over, around and through each other in their haste to escape?
Multiply that mayhem by 100, place it on pothole-laden roads, add a gazillion motorcycle-driving madmen with a death wish, and you have my personal vision of traffic hell. Thank god for Gottlieb Daimler, inventor of the taxicab.
The third thing you should know about the Dominican Republic is that it's HUGE– the second largest country in the Caribbean (after Cuba)– with 10 million people spread across 18,704 square miles.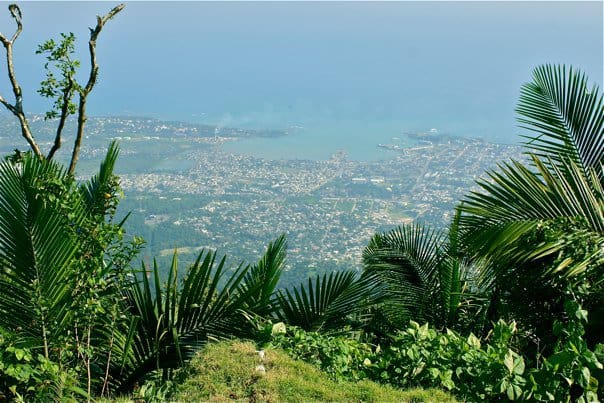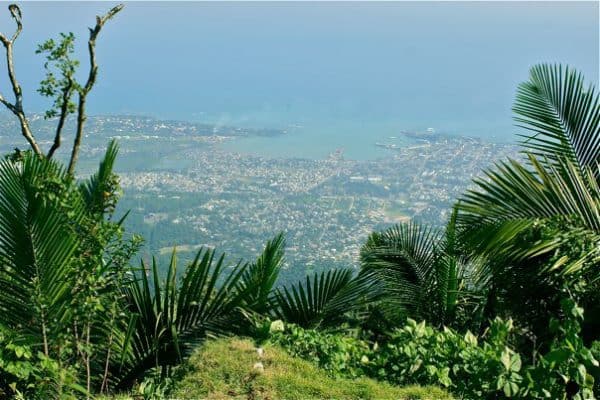 PUERTO PLATA
Thank god for our contact at the DR Board Of Tourism, who steered us towards the relatively tiny town of Puerto Plata (pop. 277,000).
Founded in the early 1500s, Puerto Plata sits on the northern coast, bounded by the Atlantic on one side and the mountain known as Pico Isabel de Torres on the other.
The city where privateer Sir John Hawkins brought 400 slaves he'd abducted from Sierra Leone, launching Britain's involvement in the trans-Atlantic slave trade, Puerto Plata is now increasingly popular among tourists seeking eco-friendly adventures, offering a less crowded alternative to hotspots such as Santo Domingo and Punta Cana.
It was there that we touched down for a 5-day getaway, beginning at the all-inclusive Lifestyle Holidays Vacation Club.
READ MORE: How Mass Tourism Is Destroying 30+ Destinations Travelers Love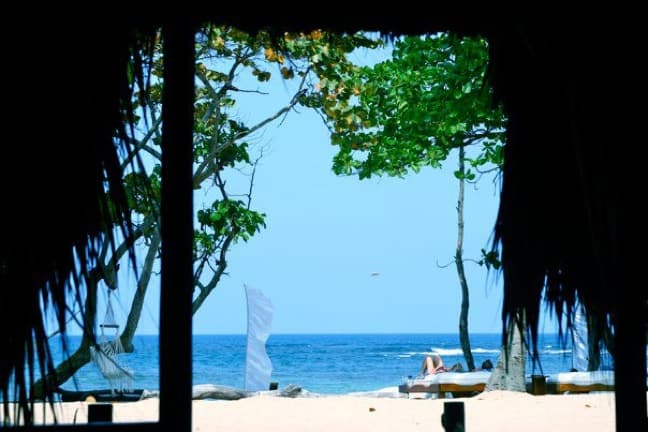 The fourth thing you should know about the Dominican Republic is that its people are as generous as they are gorgeous: A simple compliment to the woman at reception led to her giving us a beautiful shell bracelet, insisting it was her gift to us.
After that we were off to VIP Beach, which offered stunning ocean views, comfy cabanas, 30-minute massages and attentive table service.
It was all very posh, and after a rough few weeks of work we were content to immerse ourselves in the decadent luxury, winding down the day with a foodie-friendly 4-star dinner at their gourmet VIP restaurant.
The fifth thing you should know about the Dominican Republic is the wondrous concoction known as Mamajuana.
A potent blend of dark rum, red wine, honey, and a variety of roots, herbs and barks, this traditional after-dinner drinks pack one hell of a wallop and is reported to have powerful effects on one's libido (locals winkingly call it "Dominican Viagra"). Needless to say, we brought home three bottles.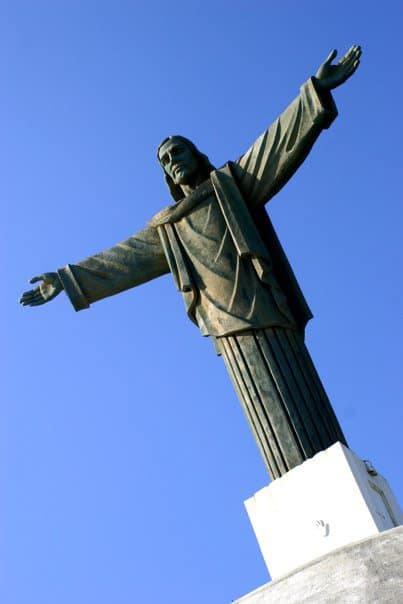 The next day we were off at 8AM for our first adventure, a tram-ride up to the top of Mount Isabel de Torres, where there is a massive Christ the Redeemer statue modeled after the famous one in Brazil.
Hiking through the 7-acre botanical gardens there felt like a different world from Puerto Plata's congested streets– one filled with brilliant tropical flowers, bright blue bees, rare woodpeckers and hawks.
It also offered spectacular views of the region, from the coastline to the lush rolling hills and thick jungle that make up the country's interior.
By the time we got down the mountain the oppressive heat was already sapping our strength, so we made our way to the remote Serenity Beach.
Situated far from the hubbub at the resort's center, the beach's pristine shoreline, hammocks, cozy cabanas and complete lack of noise was just what we needed, and we spent the afternoon drinking Bailey Coladas, snorkeling the shallow reef and snoozing in the shade.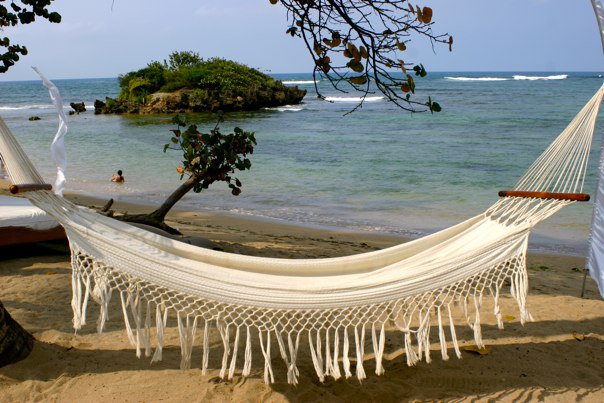 SOSUA BEACH
The following morning we were up with the sunrise for the 30-minute drive to Sosua Beach, where we met the guides of Northern Coast Diving for a snorkeling trek.
We began in the broad network of reefs known as Tropical Garden at a site called Three Rocks, whose linear-shaped formations come to within 15 feet of the surface and attract a plethora of colorful Spotted Drums, Parrotfish, Angelfish, Pipefish and even an occasional Moray Eel.
We gradually made our way back to Sosua Bay, where an impressive reef formation barely 100 yards from the shore proved to be even more of a Grand Central Station for the area's aquatic wildlife.
But after three hours on the water in the blazing midday sun, we were cooked both literally and figuratively, anxious to make our way to the next stop on our trip.
READ MORE: How to choose a Responsible Snorkel / Scuba Diving Operator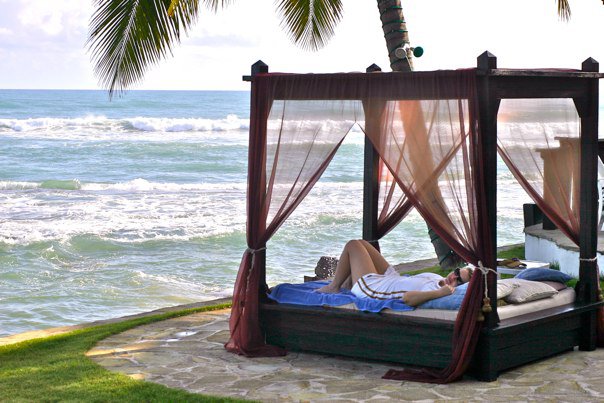 CABARETE
Located in Cabarete, Velero Beach Resort is the rare kind of hotel you simply do not want to leave.
The rooms aren't all that luxurious (the Four Seasons Hotel this most definitely is not), but there's something about the place that makes you feel instantly at home, with full kitchens, tastefully decorated living rooms and ocean view patios.
The non-chlorinated infinity pool proved the perfect place to cool down after our long day in the sun, with gorgeous private cabanas affording terrific views of the kiteboarding and windsurfing for which Cabarete is known (not to mention some pretty amazing sunsets).
There are two restaurants on the small property as well, including open-air beachside dining and a more intimate garden restaurant called Toma Da Luna, where we had the best seafood paella we'd ever tasted.
READ MORE: 20 Pictures of Sunsets Around the World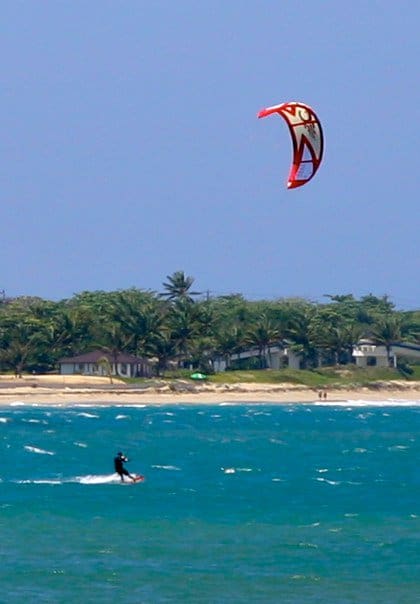 We'd entertained the idea of yet another outdoor adventure the next day– perhaps a zipline tour in Puero Plata, exploring the caves of nearby El Choco National Park, or learning to kiteboard in the brisk Cabarete breeze– but Velero's simple pleasures proved too tempting to resist.
Instead, we enjoyed a leisurely breakfast complete with strong Dominican coffee, went for a walk on the beautiful beach, soaked up some rays and got a nice mamajuana buzz on.
By lunchtime we felt rejuvenated, ready to explore the sleepy beach town's quaint shops and savor a typical Dominican lunch at Sandro's (seriously, try their amazing arroz con pollo).
We knew we'd need our energy for our last full day in the Dominican Republic, when we'd planned to conquer the 27 Waterfalls Tour offered by Iguana Mama.
"Conquer" may seem like a strong word, but trust me when I tell you that these guys have earned their endorsement from National Geographic Adventure. The extreme tour takes you deep into the heart of the Dominican jungle and up a series of waterfalls that vary in difficulty from easy to "Are you frickin' KIDDING me?!"
READ MORE: Conquering 27 Waterfalls of Damajagua in the Dominican Republic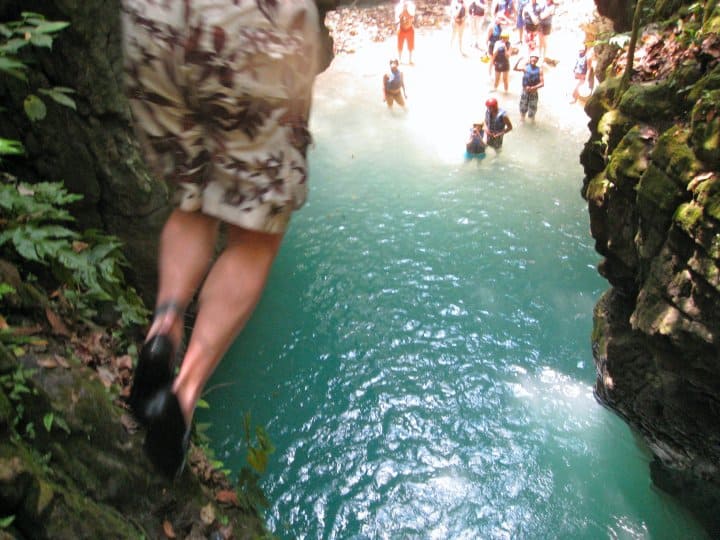 Using everything from footholds in the rocks and crudely constructed ladders to ropes that require you to go up as a torrent of water is coming down, guides help guests gradually ascend to the top of 27 different falls in the span of an hour, at which point most of our crew was already winded and breathless.
Of course, the fun part is coming back down: Hiking, shooting down natural rock waterslides, and leaping over 20 feet from narrow ledges into shallow pools surrounded on all sides by rocky cliffs, the descent is the definition of an adrenaline rush… especially when everyone is urging you with chants of "Cannonball! Cannonball! Cannonball!!!"
It was an exhausting and exhilarating 8-hour excursion, but it also provided a once-in-a-lifetime crescendo to our time in the Dominican Republic.
READ MORE: 20 Best Caribbean Islands To Visit (If You Love Nature & Hate Crowds)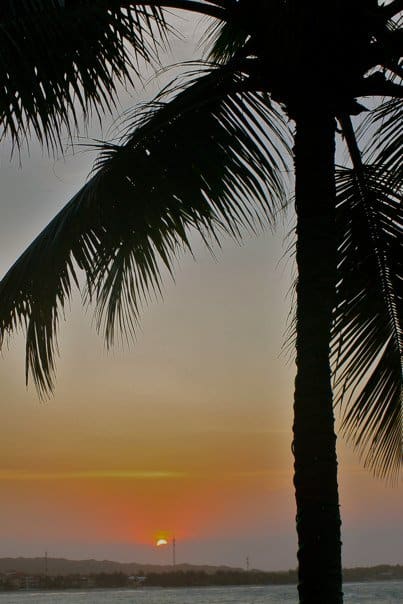 In the end, while the country's northern coast doesn't garner quite as much attention as Santo Domingo and Punta Cana, the towns of Puerto Plata, Sosua and Cabarete possess a distinctive charm perfectly suited for people looking for left-of-center travel destinations.
And for us outdoor lovers, who tend to come home feeling like we need a vacation in order to recover from our vacation, it offers a plethora of pulse-pounding options sure to satisfy your appetite for adventure. –By Bret Love; Photos by Bret Love & Mary Gabbett
If you enjoyed reading Dominican Republic Outdoor Adventures In Puerto Plata, Cabarete & Sosua, you might also like:
What is an Eco Lodge? A Guide to "Green" Accommodations
Easy Ecotourism: 10 Simple Steps to More Sustainable Travel
The Benefits of Ecotourism: 20 Travel Bloggers on the Importance of Nature Travel
20 Best Caribbean Islands To Visit (If You Love Nature & Hate Crowds)
20 Best Things to Do in Aruba (For Nature & History Lovers)
The 20 Best Things to Do in Barbados (For Nature & History Lovers)
The 20 Best Things to Do in Curacao (For Nature & History Lovers)
Top 20 Things to Do in Cancun (For Nature Lovers)
The 20 Best Things to Do in Jamaica (For Nature & History Lovers)
St Thomas Islands: Outdoor Adventures on Cas Cay
St. George, Bermuda: Oldest Town in the New World
St Kitts Travel Tips (A St. Kitts Travel Guide)
10 Exotic Islands (for your World Travel Bucket List