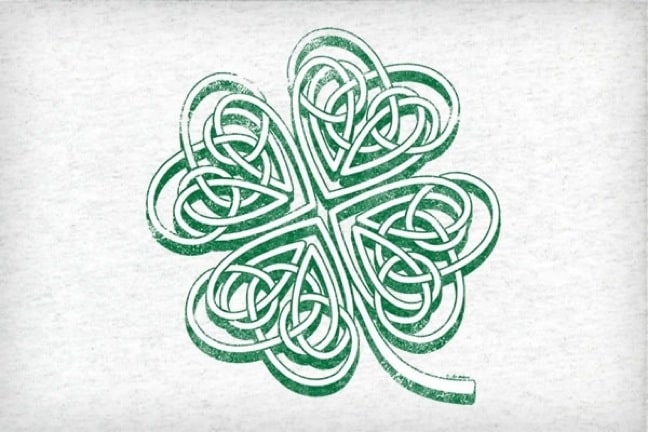 Irish Pub Recipes For St Patrick's Day
Irish Pub Recipes might not be the sort of thing you'd want to make at home every day, especially if you're trying to follow a healthy diet. But on St. Patrick's Day, everyone seems to like a wee taste of Ireland, and we're no exception.
Nearly 40% of Georgians claim Irish heritage (including Mary, whose father's side of the family hails from Limerick), with Atlanta ranking as the 7th largest "Irish city" in North America. From the annual St. Patrick's Day Parade & Festival in downtown Atlanta to the even more massive celebration in Savannah, it seems like our home state goes crazy for shamrocks and shenanigans this time every March.
With loads of Irish pubs in the city, this year we turned to one of our personal favorites, Rí Rá Irish Pub, to get some traditional Irish Pub Recipes we could share with our readers. From classic fare like the Boxty Bites and Shepherd's Pie to more modern Irish-American fusions such as the Guinness BBQ Burger, these dishes are virtually guaranteed to inspire an appreciation for Irish culture. Serve them up with some traditional Irish music on St. Patrick's Day and you'll have an enchanting taste of the Emerald Isle!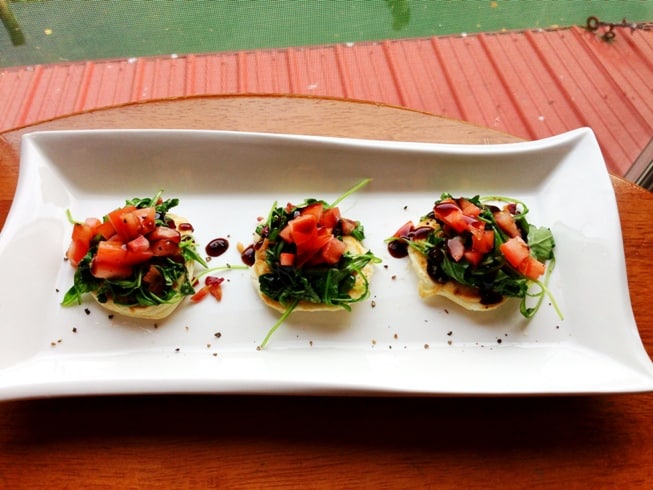 BOXTY BITES
INGREDIENTS FOR BOXTY CAKE BATTER: 1 lb cold mashed potatoes • 2 cups all purpose flour • 1 tablespoon baking powder • 2 tablespoons chopped parsley • 1 green onion minced • whole milk
DIRECTIONS: Combine mash, flour, baking powder, parsley and onion in mixing bowl. • Slowly add milk until it reaches a thick pancake batter consistency, about 3 cups. • Heat a nonstick pan and add a little butter to fry the cakes. • Dollop 2 tablespoons of the batter for each cake allowing to spread out to the size of a silver dollar. • Cook until bubbles form, flip and cook on other side until cake stands high and is golden brown.
INGREDIENTS FOR BOXTY BITES (makes 3 cakes): 3 ounces arugula • 3 strips of bacon, small diced • seasonal tomato, small diced • balsamic glaze • 3 boxty cake
DIRECTIONS: Dice bacon and saute until golden brown. • Add arugula to bacon and saute until just wilted. • Divide bacon and arugula on top of 3 warm boxty cakes. • Garnish boxty cakes with small diced tomato and balsmic glaze.
GUINNESS BBQ BURGER
INGREDIENTS: 2 pounds ground beef • 4 soft Kaiser Roll's • 4 leaf cleaned green leaf lettuce • 8 slices of ripened tomato • 8 slices of peeled red onion with the rings separated • 8 slices of yellow onion, with the rings separated and soaked in buttermilk • 1 cup flour • 3 cups canola oil • 4 slices of sharp cheddar cheese • 8 oz Guinness BBQ Sauce (recipe below) • 1 tsp olive oil
GUINNESS BBQ SAUCE INGREDIENTS: 4oz Ketchup • 3oz Molasses • 1oz Guinness Stout • Dash of cumin • Dash of cayenne • Dash of chili powder • Dash of celery salt • Mix all ingredients together well and chill.
DIRECTIONS: Form the ground beef into 5" patties and season both sides with salt & pepper. • Heat a cast iron or heavy bottom pan with the olive oil until just smoking. • Place patties into pan and sear for 3 minutes on each side • Reduce heat slightly and finish cooking burgers to desired temp. • Heat the 3 cups of canola oil in a deep frying pan to 350 degrees. • Place the flour in a large bowl and dredge the buttermilk soaked rings through until well coated. • Shake of excess flour and drop rings into the hot oil in small batch's turning them with tongs until golden crisp. • Remove from oil and drain well. • Place the cheese on top of the burgers 30 seconds before finished to melt. • Place the burger on the bottom of the bun, spoon the Guinness BBQ sauce over the cheese & top with 3-4 of the onion rings. • Lay the lettuce, tomato and red onion on the top side of the bun and serve open-faced.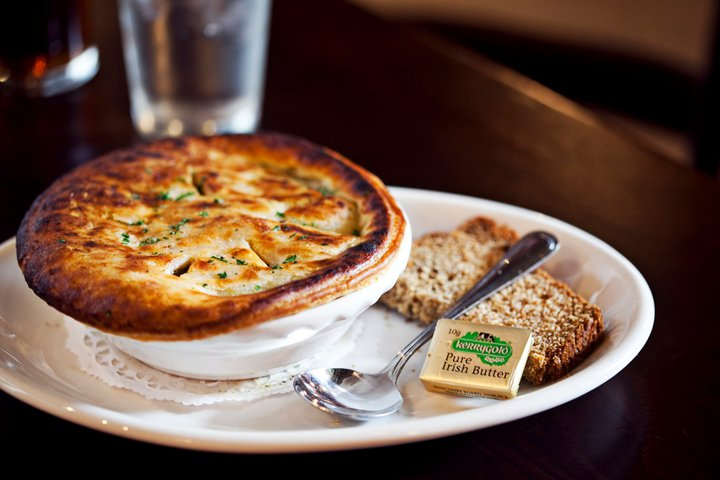 SHEPHERD'S PIE
INGREDIENTS: 3 LB fresh ground lamb • 1 LB yellow onion diced • 4 Tbs AP Flour • 2 Tbs vegetable oil • 1 tsp chopped fresh rosemary • 1 tsp chopped fresh parsley • 2 cups lamb stock (chicken stock can be substituted) • 2 cups frozen peas & carrots • 8 Idaho Potatoes; 1 cup milk • 4 Tbs butter
PIE DIRECTIONS: Heat large pot with oil. • Add ground lamb and brown. • Drain off grease and add yellow onion. • Cook for 3-4 minutes. • Add the flour and cook out for 5-6 minutes. • Add the stock and mix well. • Bring to heat and let simmer for 10 minutes. • Add the chopped fresh herbs, peas and carrots. • Season to taste with salt and pepper.
TOPPING DIRECTIONS: Peel and dice washed potatoes. • Bring to boil in salted water. • When tender enough for a fork to pierce through, remove from heat and drain. • Let the potatoes steam off until almost dry. • Mix in bowl with milk and butter. • Season to taste with salt and pepper. • Pour the Pie mixture into a 9×9 baking dish. • Spread mashed potatoes over top and broil in oven for 3-4 minutes or until mashed potato on top is golden brown. • Serve family style with fresh bread, butter and cans of COLD Guinness for a great taste of Ireland!
If you liked our Irish Pub Recipes, you might also like:
GLOBAL CUISINE: Crock Pot Irish Stew
One Week In Ireland: Travel Tips For the Emerald Isle
Top 5 Irish Folk Music Artists
INTERVIEW: The Chieftains' Paddy Maloney