One of the biggest problems we encounter when we tell people that our site focuses on Ecotourism is that a lot of people actually have no idea what Ecotourism is.
Even when we explain that it's relatively synonymous with buzzwords like "sustainable travel," "responsible travel," or "green travel," there are still a lot of misconceptions, even among experienced travel industry veterans.
For people outside the travel sphere, the word Ecotourism seems to conjure up images of camping out in the middle of nowhere surrounded by nature, cooking everything over a campfire and using some sort of ancient herbal remedy to keep the bugs away.
And technically, yes, a trip like that could fall under the umbrella of what Ecotourism is all about, which is traveling in a way that respects (and hopefully benefits) the nature, wildlife and indigenous culture of a place.
But the truth is that Ecotourism is ultimately more about a philosophical ideal than a specific style of traveling. It encompasses experiences that run the gamut from rustic to elegant, from budget to luxury. And one of our favorite forms of Ecotourism, known as Glamping, offers the best of both worlds.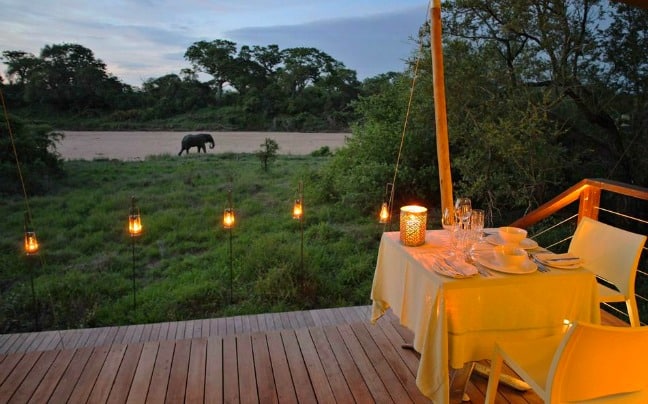 WHAT IS GLAMPING?
Glamping (a.k.a. glamorous camping) has become an increasingly popular trend, offering travelers an opportunity to be out in the wild without having to carry and put up their own tents, sleep on the ground or stumble to the bathroom in the dark.
But the phenomenon actually dates back to the early 1900s, when it became fashionable for rich American and European travelers to go on safari in Africa. These wealthy wanderers didn't want to give up all the creature comforts they were accustomed to at home, so safari camps began offering upscale options such as beds, en suite bathrooms, private verandas, and gourmet cuisine served atop lace tablecloths.
According to David Troya, founder of Glamping Hub, there are three important elements in a glamping site: It should have a unique structure, allow direct access to the outdoors (as opposed to a lobby), and provide the type of comfort you'd expect from a hotel.
These days, glamping accommodations have become even more luxuriously posh, with amenities such as kitchens, flat-screen TVs, pillow-top mattresses, jetted tubs, heated slate floors, and personal butlers available.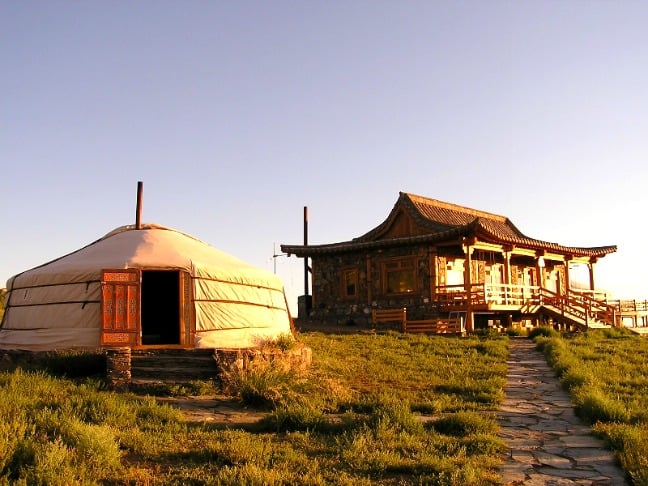 TYPES OF GLAMPING ACCOMMODATIONS
Safari Tents- These are the oldest, most traditional type of glamping lodging. If you've never seen one in person, safari tents are a far cry from the tiny little pup tents of your Boy Scout/Girl Scout days. They're usually as big as a hotel room (if not bigger), with space for beds, nightstands, a dresser and more. Many have wood floors, electricity, WiFi, and various other luxury amenities.
Yurts– Yurts have been used in Central Asia (particularly among the nomads of Mongolia) for more than 3000 years now.  Traditional yurts have an expanding wooden circular frame and a cover made from felt, canvas or other material, designed to be set up or broken down in a matter of hours. Modern yurts may be much fancier: We stayed in one in Panama that was much bigger than my first apartment!
Tipis- Similar to yurts, the tipi (or teepee) is a conical tent primarily used by the nomadic Native American tribes of the Great Plains. They're traditionally constructed of animal skins and wooden poles, with two adjustable smoke flaps that allow for making campfires inside. The deceptively simple construction makes tipis warm in winter, cool in summer, dry during heavy rains, and easily transportable.
Geodomes- The newest type of Glamping lodging, geodesic domes were patented in 1954 by American architect Buckminster Fuller. The engineering of the dome makes it extremely strong and stable, allowing for the greatest volume of space within the least surface area. This makes Geodomes a great option for housing in places with extremely high winds, such as Chilean Patagonia and Arctic Finland.
Other, more self-explanatory options for glamping accommodations include RVs, cabins, lodges and treehouses.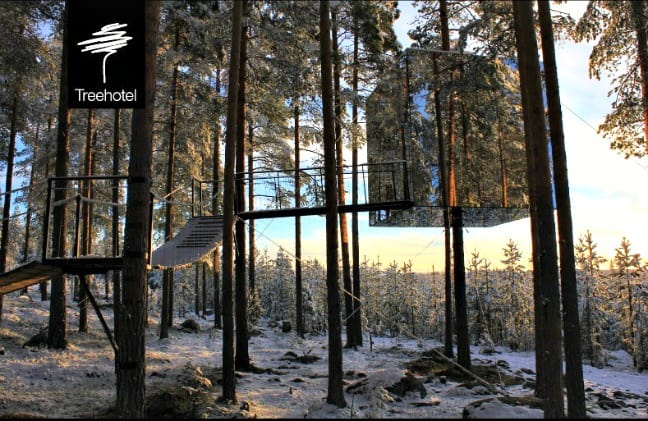 GLAMPING OPTIONS AROUND THE WORLD 
EcoCamp Patagonia (Chile)- Nestled in the heart of Torres del Paine National Park, this sustainable eco-resort offers luxury glamping amidst the most stunning scenery Chile has to offer. Their 300-square foot geodesic dome suites offer wood-burning stoves, en suite bathrooms, and an open terrace that provides occasional sightings of wildlife such as guanacos (Patagonian llama) and rare Andean condors.
Ngala Tented Camp (South Africa)- Located on the banks of the Timbavati River, &Beyond's remote tented safari camp offers the ultimate upscale African escape. A perfect blend of classic and contemporary, their nine sophisticated suites feature gorgeous décor, screens and ceiling fans to create a breeze, oversized bathtubs, outdoor showers, and private porches from which you can watch wildlife drinking from the river.
The Ranch at Rock Creek (Montana, USA)- Live out your fondest Wild West fantasies at this all-inclusive glamping resort, which received a 5-star rating from Forbes Travel Guide in 2014. Situated between the Pintler and Sapphire mountain ranges, the 6,600-acre ranch features spacious tents and cabins with iconic Western themes, 5-star dining, trail riding, trout fishing, hiking, spa treatments, wildlife-viewing safaris and more.
Three Camel Lodge (Mongolia)- Located in the heart of the Gobi and recommended by Travel Channel, this sustainable eco-resort blends traditional Mongolian hospitality with modern sophistication. Most of the staff was raised in the Gobi, and their 20 Deluxe Gers (a.k.a. yurts) feature locally made toiletries and camel milk lotions. Nearby excursions include ancient petroglyphs, the fossils at Flaming Cliffs, and the habitat of the elusive snow leopard.
Treehotel (Sweden)- Located near the Lule River in the northern town of Harads, Treehotel features five distinctive treehouse-style rooms designed by some of Scandinavia's most respected architects. One, the Mirrorcube, earned international acclaim for its reflective exterior, which camouflages the room while offering guests stunning views of the surrounding old-growth pine forest.

Wherever you decide to roam, and whatever sort of accommodation you choose, the simple truth is that glamping and other forms of ecotourism offer myriad different options to suit any traveler's taste. For those who love the great outdoors, but prefer not to give up all the comforts of home, glamping is an incredible alternative to "roughing it."  –Bret Love
If you enjoyed reading What is Glamping?, you might also like:

GO GREEN TIP #96: 5 Green Travel Tips For Choosing Hotels
The 10 Most Unusual Hotels In The World For Your Travel Bucket List
What is an Eco Lodge? A Guide to "Green" Accommodations
Easy Ecotourism: 10 Simple Steps to More Sustainable Travel
The Benefits of Ecotourism: 20 Travel Bloggers on the Importance of Nature Travel
The Beauty of Nature Travel: A Blog Round-Up