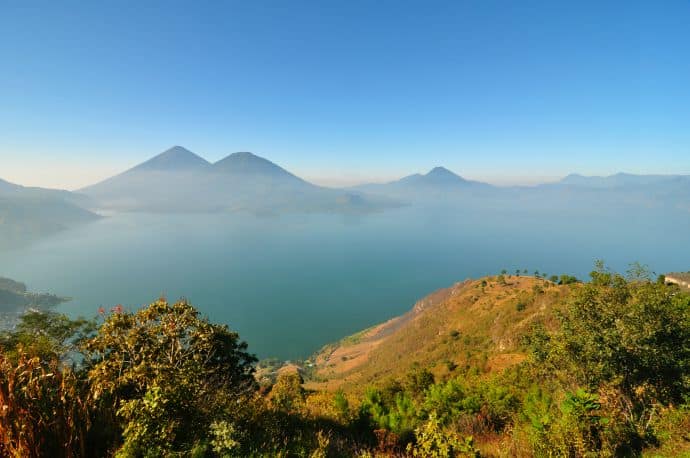 21 Reasons Traveling to Guatemala is Addictive
Guatemala, unlike any other place I've been, seems to hypnotize the travelers who brave its borders. Despite being flagged as a risky location by various embassies worldwide, this country welcomes more than 1.3 million international visitors per year. Amazingly, many of them wind up deciding to stay.
Some of us simply loiter, taking advantage of cheap housing, cost of living and Spanish classes. Some of us pick up work-trade agreements at hostels in paradisiacal locations, unwilling to leave when there is such an easy way to stay. There are also an unheard-of bevy of volunteering opportunities and causes to which we devote ourselves.
I'm currently on my fourth long-term stint in Guatemala, but this time I've come with an eye on buying property. After spending three of the last five years here, I've simply accepted the place as my home base– an odd but arguably understandable choice of safe haven. The truth just can't be denied: Traveling to Guatemala is totally addictive. Here's why it keeps me coming back for more…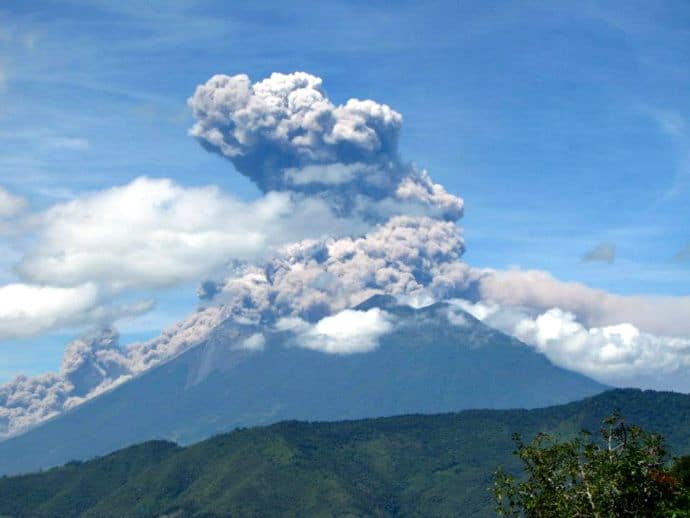 1. Warm Welcomes: Spend a little time here and develop friendships, and this works even doubly so. It doesn't take long to find a fold and make friendly connections in the many mesmerizing destinations offered in Guatemala.
2. Volcanoes: There are around thirty volcanoes here, some of which actively belch smoke and bubble lava on a daily basis. We gawk at them. We climb them. We keep coming back to see them.
3. Antigua: Formerly the official capital of Guatemala, Antigua has now taken on the role as the country's tourist hub. It's a colonial collection of cobblestone streets, crumbling ruins and cool hangouts. Many people come for a week and stay for years.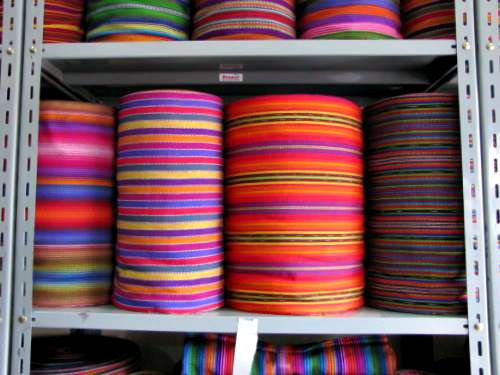 4. Coffee: Though much of Guatemala's coffee is exported to big international vendors like Starbucks, the coffee here is undeniably top quality. There are lots of coffee shops in which to enjoy it, as well as plenty of tours of the fincas where it's grown.
5. Indigenous Culture: With over 20 different languages originating and still in use here (not including Spanish), Guatemala has a very present, active and broad indigenous population, including Mayans, Garifuna and Xinca. It's a very unique aspect of the country.
6. Textiles: Guatemala is renowned for its vibrant textiles, with each indigenous group having their own spin on design, color and material. It's nearly impossible not to become enamored with the traditional skirts, comfy pants, table runners, rugs, wraps and eclectic mixture of bags.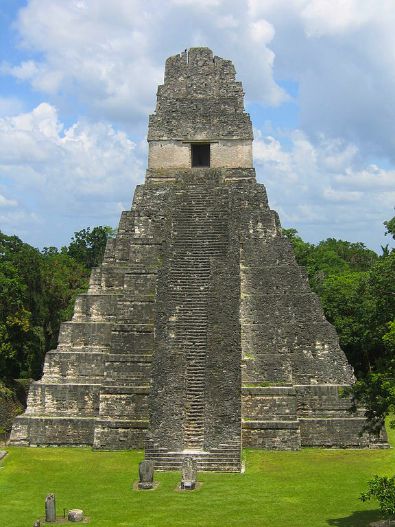 7. The Lakes: Typically, Lake Atitlan is referred to as "The Lake," as its volcano-laden shores and distinctive villages make it the most popular amongst tourists. However, Guatemala has a full and diverse fleet of lakes to enjoy, including the oft-overlooked Lake Izabal, the country's largest.
8. The Weather: The Guatemalan climate varies widely depending on where you are in the country. But, by and large, the temperatures are fairly consistent everywhere. It's hot and tropical by the coasts, eternal spring in the central region and frosty in the northwest, where elevations reach a bit higher. Dry season (Dec-May) offers endless sunshine, while the wet season (June-Oct) sees an explosion of beautiful flora.
9. Ruins: The most famous ruins in Guatemala are those of Tikal, once a center of the southern Maya population and now a jungle-swathed series of sky-scraping pyramids. However, there are many other sites to visit, including the epic 5-day trek to El Mirador.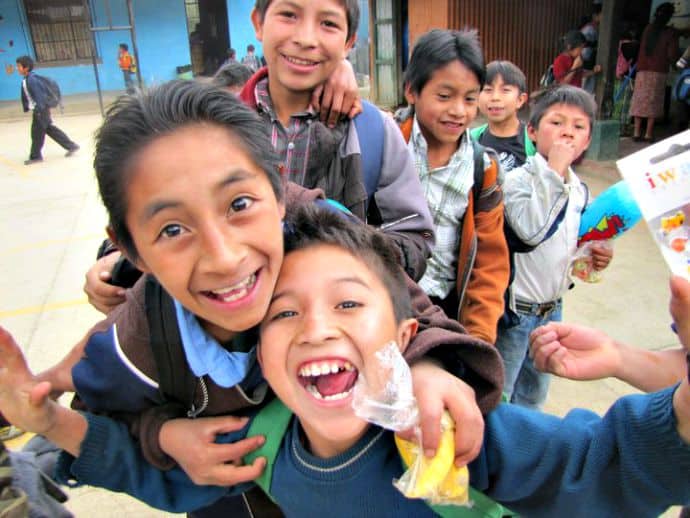 10. Produce: There is an unbelievable choice of local fruits and vegetables in Guatemala, many of which are very difficult to find elsewhere. Something new is always in season here, and there are also the ever-present tropical fruits, squashes/pumpkins and legumes.
11. Volunteering: In Guatemala, there is a lot of need, and there are a lot of people who devote months and years of their lives trying to help. NGOs and volunteering opportunities are everywhere, and many thoughtful travelers really fall in for lending a hand.
12. Hostels: With their family-style dinners, hammocks at the ready and myriad natural settings to die for, Guatemalan hostels rank among the best in Central America, if not the world. Many of them offer work-trade agreements for those willing to devote a month or more.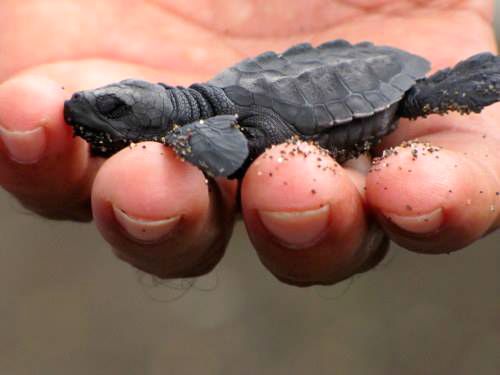 13. Biodiversity: In addition to having a crazy eclectic selection of local produce, Guatemala's coasts offer some of the most biodiverse regions on the planet, with Rio Dulce on the Caribbean coast and a host of turtle nesting sites on the Pacific side.
14. Language: Spanish classes come at a steal in all of Guatemala's tourist hot spots, and the particular brand of Spanish spoken here is known to be slow and clear. This may be because of those 20-plus indigenous languages still being used in the country. Spanish is the common language between them all.
15. Markets: Just about every tourist is on the hunt for a quality keepsake, and Guatemalan markets offer up some premium choices. They boast colorful Mayan textiles, traditional handicrafts and topnotch silver and jade, making visiting the markets a vibrant experience worth remembering.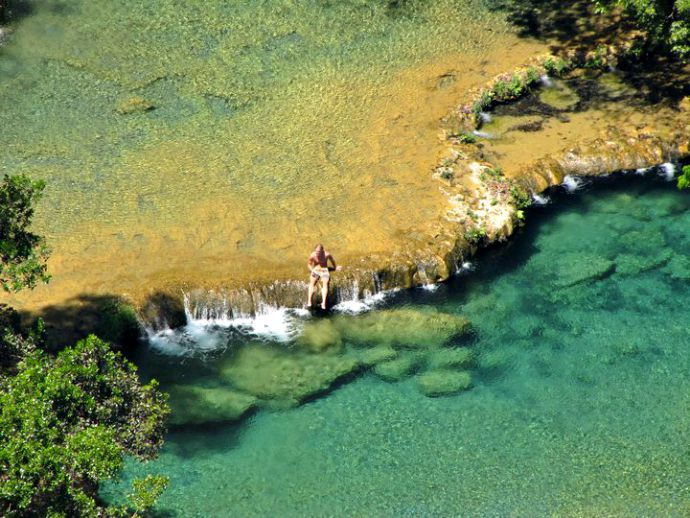 16. Chicken Buses: Take an old American school bus (something I'd have likely ridden on back in the '80s) and funk it up á la a Volkswagon bus in the '60s with a few odd accoutrements like odes to Jesus and silhouette mud flaps, and that's a chicken bus. They aren't that great for getting around all the time (in truth, they can be a little slow and a lot dangerous), but they are a fun every-now-and- again experience.
17. Spiritual Je Ne Sais Quoi: Several spots in Guatemala– specifically Semuc Champey, Tikal and San Marcos de La Laguana– are renowned for the spiritual vibe that surrounds them. Guatemala has yogis out the yin-yang, and oms floating on the breeze.
18. Chocolate: The Mayans are the original chocolatiers of the planet, and Guatemala and southern Mexico are where the magic began. Chocolate comes in an amazing variety here, from religious ceremonies to organic bars to DIY chocolate-making classes.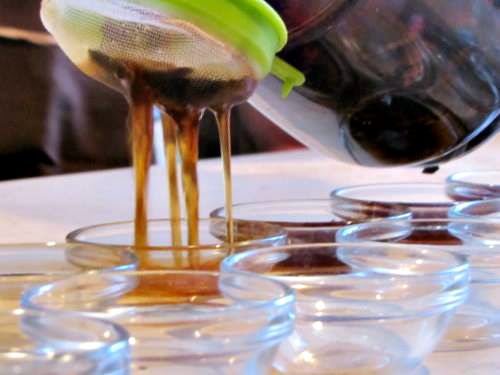 19. Adventure Sports: Where there are mountains, lakes, streams, caves and rivers, where there is jungle and overgrown trails between ancient cities, there are always amazing adventures to be had. There are so many tours, corners and cracks to explore here, there's no possible way it can all be seen and done in one visit.
20. Moximon: Moximon is a new version of a Mayan god, an indigenous play at Saint Peter, and most importantly a lover of booze, cigars and vacation time mischief. His temples can be visited at Santiago Atitlan, but he accepts contributions at just about any hip bar in the country.
21. Ron Zacapa: Speaking of good libations, Guatemala just so happens to be the home of the bona fide best rum in the world, the founding member of the Rum Hall of Fame: Ron Zacapa. Smooth and rich like a fine brandy, this one is perfect for sipping, with little more than an ice cube needed to make it great.
Unfortunately, the list must stop somewhere. But there are many more reasons to come to Guatemala the first time, with just as many remaining to come back. Every time I come here, not only do I discover something or somewhere new, but I also learn of more innovative and interesting projects, hotspots and old haunts I never knew about. That's why, like so many others, I've come to call this country home as opposed to merely jaunting off to another holiday destination.
If you've never thought of traveling to Guatemala before, it's best to go ahead and get that first visit under your belt. Otherwise, how are you ever going to get to the second one? Or the third one? I'm guessing you get the picture…  -Jonathon Engels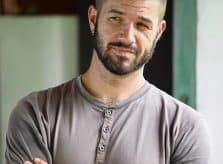 Jonathon Engels is a traveler, writer & teacher who's been living abroad as an expat since 2005. He's worked in nearly a dozen countries, and visited many others in between. He's currently on a slow travel trip from Central America to Patagonia, volunteering his way throughout the journey. He's a regular contributor to One Green Planet as well as Permaculture News, which focus on helping to keep the world green and clean. He's also the founder of The NGO List, a compilation of grassroots NGOs seeking international volunteers. His work can be found at Jonathon Engels: A Life Abroad, and his current whereabouts and goings-on are available on his personal blog.
If you enjoyed our 21 Reasons Traveling to Guatemala is Addictive, you might also like:
Top 5 Guatemala Ecotourism Attractions
VIDEO: Traditional Mayan Music
VIDEO: Preserving Traditional Mayan Pottery
Eco-Building Blocks for a Growing Nation: A New Wave of Construction in Guatemala
ECO NEWS: Lost Mayan City Discovered by Archaeologists In Guatemala