Build A Better Blogging Brand
A Primer for Success in the Business of Blogging
(This is a full transcript of the presentation we delivered last week at TBEX Athens, as requested by dozens of folks who came up to speak with us after our session. We pulled our research from a broad variety of Branding experts, but highly recommend Alina Wheeler's Designing Brand Identity as an invaluable resource. What follows is an excerpt from our forthcoming book on Branding for Bloggers, which will include the full results of the PR/Marketing Survey mentioned here.)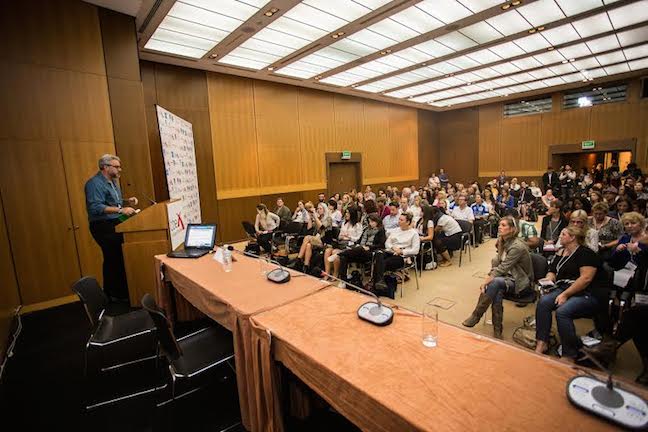 PART I: Introduction & Key Takeaways
First of all, I want to start by thanking you for your interest in our presentation. Branding is a subject we're extremely passionate about, and it's also the platform on which we've built our entire business. Whether you're a newcomer just now starting the Branding process, or a veteran blogger considering a complete Rebranding, there are a few key things we'll hope you'll take away from our time together:
• An understanding of what Branding (or Rebranding) is.
• An understanding of the power of Branding and how it can benefit your blogging business.
• 10 actionable items– some simple and some more complex– in the Branding/Rebranding process.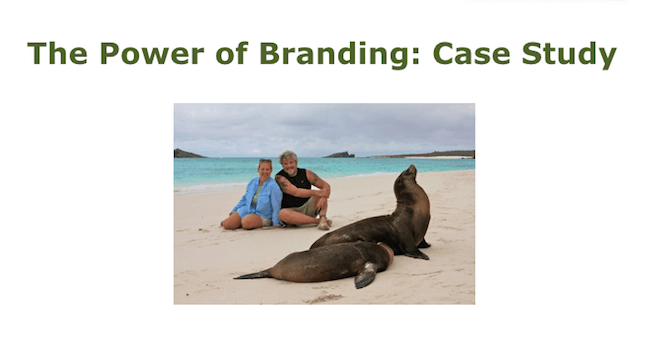 PART II: The Background Story
I want to briefly tell you a bit about the early history of Green Global Travel, as an illustration of the power the branding process can have for your blog.
When we first considered launching a blog in the summer of 2010, we knew nothing about blogging whatsoever. We'd never read a travel blog before; hadn't even heard of WordPress (we actually launched on a platform called Joomla, on the advice of our web designer); had never used Facebook for business; weren't on Twitter or Tumblr at all; and had no experience with building traffic or social media following.
What we did have going for us was our respective business backgrounds: I double majored in Music and Business in college (with a focus on Entrepreneurship), and Mary spent 10 years as Managing Director for a Corporate Psychology firm. Since we had no understanding of blogging, we approached building GGT like we would any other business, spending 5 months planning every aspect of our blog (which we'll discuss in the "10 Actionable Items" section later) before we even launched the site. And thanks to my 15 years of experience running magazines, I knew how to develop content strategy and manage a team of writers and interns.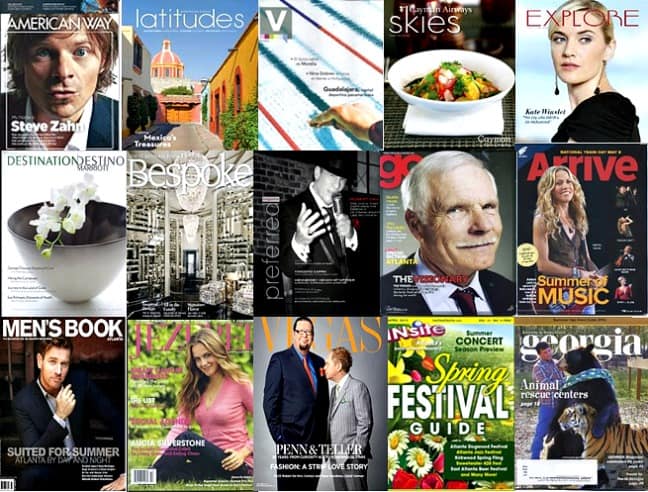 For the first year, Green Global Travel was really more of a hobby for us, as we'd also started our own successful improv comedy company in Atlanta. The idea was to build the brand and organically, using it as an outlet for telling the stories about ecotourism, conservation and sustainable living that we wanted to tell. Between our freelance writing/editing/photography for various airline and hotel magazines and our improv comedy shows, making money from the blog wasn't really our focus. So instead, we focused on slow, steady growth.
But then fate intervened: At the end of our first year, when we had just 6000-7000 monthly page views, a World Wildlife Fund-affiliated company called Ecoventura offered us a week-long small ship eco-cruise of the Galapagos Islands. It was an amazing trip– by far the biggest press trip we'd done– and we were able to get some incredible video footage of Galapagos Sea Lions, rare Flightless Cormorants, Marine Iguanas and Galapagos Tortoises.
These videos immediately got the attention of WWF, one of the iconic organizations that originally inspired the work we do with GGT. A representative from their marketing arm contacted us and asked if we'd be willing to let them use the videos, without compensation, on their travel site. Though common wisdom in the blogging world suggests you should never work for free, we saw perfect brand alignment and an opportunity for exceptional exposure. And so we said yes without a moment's hesitation.
Within a month of WWF sharing our Galapagos stories, we'd been approached by three other WWF-affiliated tour operators. In 2012, those companies sent us to the Peruvian Amazon, Yellowstone National Park and Churchill, Manitoba (the polar bear capitol of the world). Within 6 months, our traffic had grown to over 40,000 monthly page views. And now, two years later, we've been paid to serve as branding consultants for all of these companies, and we've recently been hired to be the editorial voice of International Expeditions' 2015 rebranding campaign.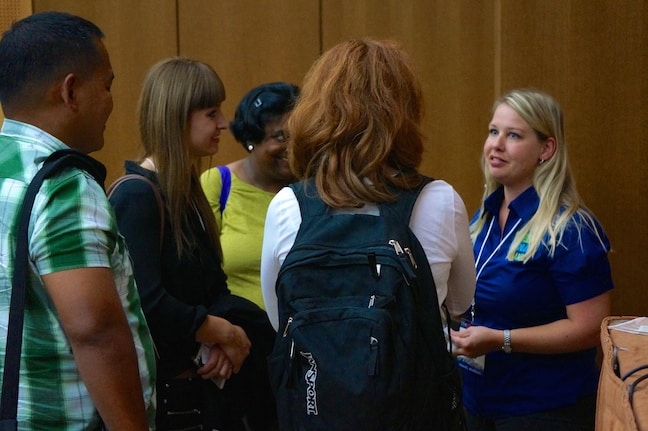 PART III: Branding Theory
I relate this story of GGT's successes, not to toot our own horn, but to to give you some background on how we built our Brand by spending a good bit of time and energy focusing on the business side of blogging.
Over time, I began to formulate a theory: Perhaps we, as an industry, have been approaching blogging somewhat backwards. When we first came along, everyone seemed to be focused on chasing traffic and growing their social media following by any means necessary, even if that meant paying for "Likes" or engaging in wacky schemes to inflate their numbers.
But, as the blogosphere continued to expand exponentially, with thousands of new bloggers emerging every year, we gradually realized that the branding process– crafting a unique identity– was crucial to a sustainable long-term business strategy. We came to believe that solid branding can make it MUCH easier to build traffic and social media followers organically, and that it was also essential to attracting readers, partners and sponsors.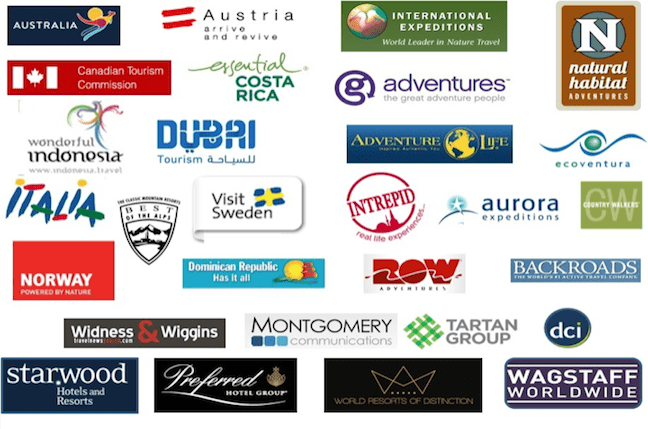 PART IV: The Survey
This year, we decided to test our theory. To do so, we surveyed every PR and Marketing person we knew in the travel industry, including many major DMOs (Destination Marketing Organizations), tour operators, PR agencies, hotel chains, product manufacturers and more. We sent the survey out to more than 1000 industry professionals, and ended up getting nearly 200 responses.
We asked them each 15 questions (some multiple choice, some fill-in-the-blank) related to how they've worked with bloggers in the past, how they'll work with bloggers in the future, what they look for in the bloggers they work with, the challenges they've faced in the process, and how we, as bloggers, can improve our craft. The results (which we'll publish in full at a future date) were surprising:
• 56% of respondents said they'd worked with bloggers more than once a month in 2014.
• 83% said they anticipated working with bloggers even more in 2015.
• 77% said they found the bloggers they work with by word-of-mouth, which was a significantly higher percentage than those who said they used Google search or professional writing/blogging associations.
KEY TAKEAWAYS:  A lot more companies will be working with bloggers in the very near future, and your professional reputation is a key factor in determining who gets that work.
In the section on what companies look for in the bloggers they work with, we broke things down into tangible (things that can be tracked with hard statistical data) and intangible criteria. Here's what we found:
• External Freelance Outlets and Audience Demographics that fit their marketing goals were just as important as site traffic and the number social media followers.
• 91% of respondents said Content Quality was an important intangible factor, while 73% said Professionalism was essential and 60% said Brand Alignment was key.
KEY TAKEAWAYS: It's important to cast a wide net by freelancing for other outlets, but it's equally important to target a specific demographic with your blog. The old saying "Content is King" should be "Content is Everything." Your content & your professionalism ARE your brand, and companies want to align with bloggers that best fit their brand identity.
Now, I know what you're thinking. "Only 60% of these PR people said brand alignment is key?!" But then we asked a more pointed question: "Which do you prefer to work with, a general interest blog with a broad audience reach or a less popular blog whose well-defined brand matches your target audience?" The results were shocking, even to me:
• 63% of the respondents said they preferred the well-defined brand.
• 32% said it depended on the wishes of their client.
• Only 5% said they preferred to work with a blogger with a broad audience reach.
KEY TAKEAWAYS: With this one, the numbers say it all. Crafting a well-defined brand identity and then working with companies who are looking to tap into your niche-focused audience is clearly the path to success if you want to work with "Big Brands."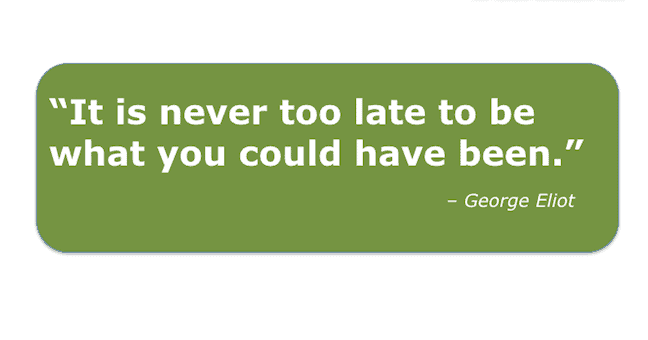 PART V: The Good News 
At this point you may be thinking, "Damn, why didn't I learn about this Branding stuff a few years ago?" But the fact is that the Business of Blogging is still in its infancy, and most people who started their blog before the industry's current boom didn't really consider the possibility of making a full-time living from writing about their experiences on the Internet.
If you've read this far, chances are good that you're thinking about how Branding can help you move forward as a professional blogger, or perhaps you're a veteran pondering a complete rebrand. The good news is that, as the quote above suggests, it's never too late.
Even popular, respected travel bloggers such as Becki Enright and Jennifer Dombrowski have done major rebrands, respectively going from Backpacker Becki and JDomb's Travels to Borders of Adventure and Luxe Adventure Traveler. If they can do it, you can, too. Hopefully, by the end of this session, we'll help you understand how.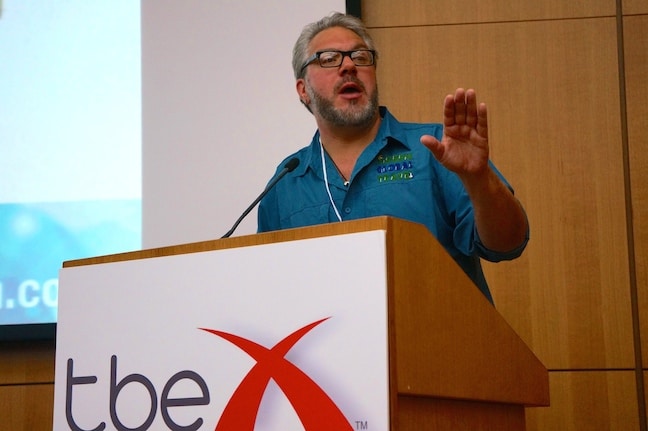 PART VI: What is Branding (or Rebranding)?
Branding, whether personal or organizational, is basically a means of communicating who we are and what we stand for. It's about defining the unique identity that separates you and your business from everyone else. Branding is an organic process through which you can build (or, in the case of rebranding, rebuild) your business on a solid foundation, providing the roots from which your blog can grow sustainably over time.
I think of Branding as kind of like a map: It's not just about where you are now in your evolution as a blogger, but a guide to help get you wherever you want to go. Think of it a blueprint for every single decision you make about your blog in the future. Does this choice help me achieve my goals for my Brand? If the answer is yes, then go for it; if not, you may want to consider the Opportunity Cost involved.
I learned about this economic theory in college. Defined as "the loss of potential gain from other alternatives when one alternative is chosen," Opportunity Cost is a way of examining the consequences of every choice we make, including the positives that result from our decision and the negatives that come from not taking a different path.
For example, we're occasionally offered press trips to 4-star luxury golf and spa resorts, which are perfectly lovely. But they're not really eco-friendly, and therefore not the best fit for Green Global Travel. So the positives of taking such a trip would be a relaxing vacation, and additional content for our site and our myriad freelance outlets. But the negatives would be betraying our Brand, and potentially losing the trust we've built up in our readers.
I see this relationship we have with readers as a long-term investment: Every decision we make for our Brand is either a deposit or a withdrawal. And like any investment, depleting the account balance causes people to lose interest. We always prefer to put long-term strategy over short-term gain.
To put a finer point on it, Branding provides a tangible way for people to understand and recognize your identity; differentiates you from others in your niche; communicates your values and ideas effectively; and distills all the elements of your vision for your business into an easily digestible whole. It's not about following everyone else's path to success, but blazing your own trail.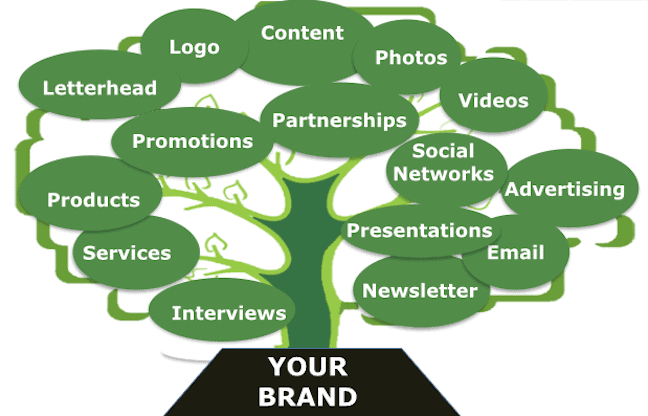 PART VII: 10 Steps in the Branding/Rebranding Process
There are a lot more than 10 elements in the branding process, but there are 10 we will focus on today.
Your Mission Statement defines your purpose for existing, spelling out your goals and guiding your decisions. It should answer some pretty deep questions about your blog as succinctly as possible: Who are you as a business? What drives you? Who is your target audience, and why should they care about you? What are the defining values that set you apart? The best brands always stand for something. This is a great way to explain what it is that makes you and your blog tick.
It's been said that choosing a Brand Name is only 20% creative & 80% practical. Your name is one of your most valuable assets, so it's worth taking time to research thoroughly, especially if you're rebranding. You want something that tells your story and helps you stand out in the crowd. When we came up with Green Global Travel, we brainstormed a whole list of different ideas, researched which were most search-friendly and had URLs available, and then picked the one that sounded best in a linguistic sense. One last suggestion: Make sure your name matches your mission statement, but don't box yourself into a corner. You may or may not be a Solo Nomadic Round-the-World Backpacker forever…
Your Tagline is a like a 10-second elevator pitch in which you summarize what your brand is all about. When done right, it should be able to clearly communicate your unique Brand identity in 10 words or less. Because our site focuses on conserving nature, wildlife, culture and history, we chose "Saving the world, one story at a time." Our friends at the Center for Responsible Travel went with "Transforming the way the world travels," while the Nature Conservancy's tagline is "Protecting Nature. Preserving Life." In each case, the tagline is short and easy to remember, and the Brand mission is clear and concise.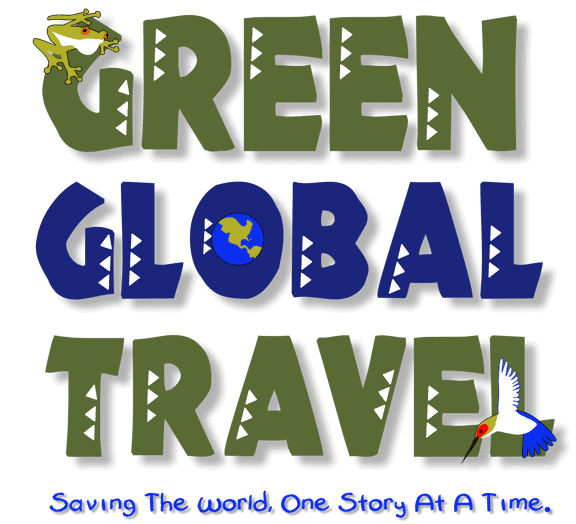 Think of your Logo as the face of your business. It should be a visual representation of yourself, your goals and your reason for being. For Green Global Travel's logo, we chose an African-inspired font to reflect the fact that I first learned about ecotourism in South Africa; incorporated a tree frog and hummingbird to pay tribute to Costa Rica, where we originally came up with the idea for the site; and used green (trees and grass) and blue (skies and ocean) to symbolize Nature. There are five different types of logos– wordmarks (such as Google), letterforms (Yahoo), emblems (LEED), pictorial marks (Apple) and abstract marks (Nike)– and they often evolve over time to stay current with design trends. But the best ones, such as IBM, remain virtually unchanged.
Websites are considered the #1 branding tool; not just for blogs, but for business in general. And because web technology is changing so rapidly, Web Design is the branding element likely to change most frequently over time. Many of the world's biggest blogs, including The Planet D & yTravel Blog, have undergone huge design changes this year, and we're currently planning a complete redesign for 2015. There are many things to consider when planning your site, including the graphic design style, typography, imagery that reinforces your Brand identity, ease of navigability and mobile responsiveness. It's also worth researching the psychology of color, as studies have shown that 60% of consumer decisions to purchase a product are based on color. How do the main colors of your site influence your readers' feelings?
Content has been a key factor is Green Global Travel's success. Just to reiterate, 91% of our survey respondents said content quality was the most important intangible factor in determining which bloggers they want to work with. So clearly, the stories we tell and the photos and videos we share are a critical element in the branding process. Every story on your site should reinforce Brand identity in some way, because Branding provides both you and your audience with a clear map of expectations. To reinforce your Brand with content, I recommend telling impactful stories that make it clear why readers should care; exploring storytelling forms that will appeal to different types of readers in your niche; being transparent when there is sponsorship involved; avoiding too much self-promotion; and making sure that any guest posts match your Brand mission.
To quote branding expert Matt Dunn, "Social Media is an amazing tool through which we can build, energize and empower communities to support our Brand." Social media is not just about sharing your own stories and engaging with your followers; it's also an opportunity to establish your Brand as a leading authority in its niche. We always recommend that our clients use social media to be a content curator, not just a creator. By sharing stories from other great content creators within your niche, you convey to your followers that they can trust you as an expert authority on the types of content they're interested in. Social media can also be strategic as well: Sharing stories from a company or blogger you want to work with is a great way to establish a connection. When we write about a DMO, non-profit organization or tour operator, tagging them on social media often leads to them sharing our stories with their audience, who often become new followers.
PR Outreach has been a huge factor for us in terms of creating sponsorship opportunities, press trips, freelance gigs and more. And because of my media background, it's been part of our branding process from the beginning. We made a list of every company in our niche that we admired, aligned with ideologically, or wanted to work with. We included DMOs, tour operators, gear manufacturers, PR agencies, non-profit organizations and media outlets. Then we researched the PR/Marketing reps from each company to find their name, email address & other contact info, which Mary put into a spreadsheet. Whenever we have big news to announce–maybe every few months– we'll send out a press release to our contact lists. It usually takes 3-5 press releases to get someone's attention. But by slowly and steadily cluing people into what your Brand is about and marking the milestones on your journey, you eventually define your Brand in their mind as a leading authority. In essence, you're helping PR reps do their job (and they confirmed via our survey that email is the best way to reach out). Press releases can also lead to media coverage for your blog, which provides broader exposure and allows you to reinforce you Brand message through other channels.
When it comes to advertising, everybody's got their own approach. I'm not here to judge anyone else's methods, but here are a few things that have worked for us… A few years ago I became fascinated by the concept of Native Advertising, which is designed to be seamlessly cohesive with your other content. But the debate over making advertising more unobtrusive isn't new: I remember arguing with the publisher of a newspaper I edited in the '90s that content and readers should come first, and profit would follow. We've been testing that theory lately, selling an average of one Native Advertising post (with clearly disclosed, no-follow links) for every 3 non-sponsored posts, and we've made nearly $4000 in the last 6 weeks. For example, we sold sponsorship of a story on the History and Different Types of Glamping to an upscale dude ranch.  We also sell sponsorships of our trips to companies who align with our Brand and want to reach our audience: Helly Hansen sponsored our journey to Norway, while Enterprise Rental Car sponsored our North Carolina road trip. Again, it's all about Brand alignment and finding a natural fit that doesn't interfere with content quality.
For a long time, there was a significant portion of my Freelance Work that wasn't well-aligned with the GGT Brand. But, as we discussed earlier, having freelance outlets is a HUGE factor for attracting press trips and partnerships. Over the last few years we've focused our efforts on pitching outlets that would allow us to cover our core topics – ecotourism, adventure, conservation of nature/wildlife and indigenous culture – for a broader audience than we can reach with our site. We've had to work our way up the ladder, which occasionally meant writing for less than our normal freelance rate or working for free for non-profits such as World Wildlife Fund and Sustainable Travel International. But, going back to what we said earlier about considering opportunity cost when making decisions, this "free labor" was a strategic decision that has paid off incredible long-term dividends. Our company Green Travel Media recently signed a content/social media marketing deal for International Expeditions' (a WWF-affiliated eco-tour operator) rebranding efforts that was worth more than we made in all of 2012!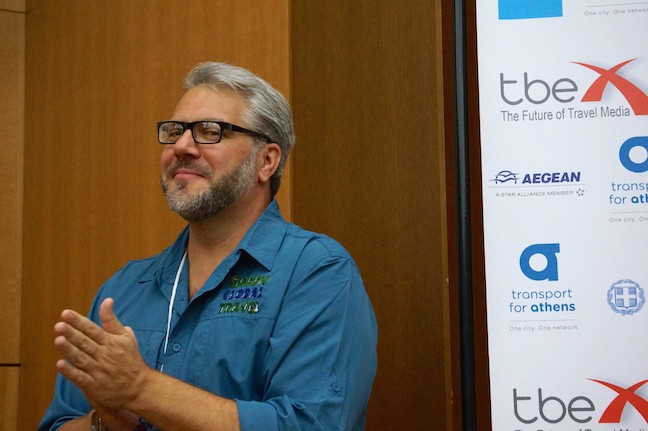 PART VIII: Conclusion 
Obviously, we can only dive so deep into the concept and process of branding in a 45-minute presentation. But hopefully our time together has given you a lot to think about and some actionable items to work on. If there's one idea I hope you'll walk away with today, it's that branding is perhaps the most important tool that we, as bloggers, can use to define our distinctive identity and separate ourselves from the pack.  –Presentation researched & written by Bret Love & Mary Gabbett; thanks to Laurence Norah & Vera Wolters of Finding the Universe for their photos
If you enjoyed our post on How To Build a Better Blogging Brand, you might also like:
The Biggest Announcement in Green Global Travel's History
How To Be A Better Blogger: GGT's Blogging Mentorship Program
How We Quadrupled Our Traffic in 6 Months
How to Find & Work With Interns
How I Became A Professional Writer