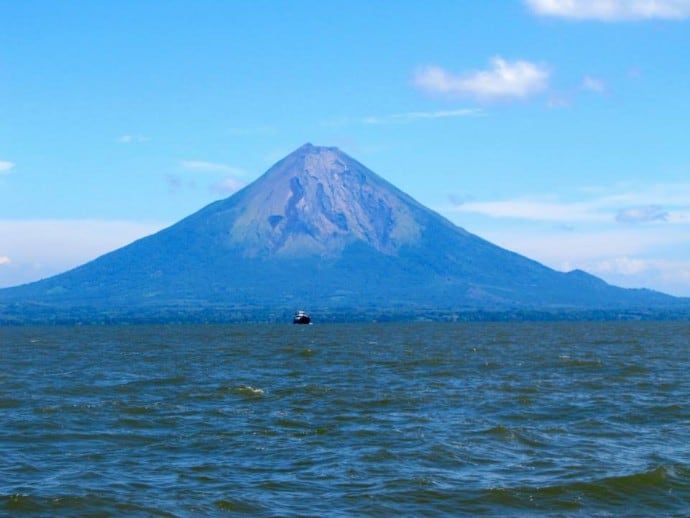 Isla de Ometepe, Nicaragua
A Guide to Exploring the UNESCO Biosphere Reserve
We caught the ferry to Isla de Ometepe, as most people do, from the western side of Lake Nicaragua. Before we'd even left the mainland, the two adjacent volcanoes that form the island already seemed imposing.
As the boat neared Volcano Concepción (the larger and more active of the two), it mutated into something out of a cartoon, rising in perfect conical form with the top ensconced in clouds. It was hard to believe anyone in their right mind would voluntarily strand themselves at the foot of this monolithic beast… and I couldn't wait to do it.
The grandeur of Isla de Ometepe has been admired through countless centuries. It was even thought to be sacred by its indigenous inhabitants. Truth be told, though we were far from the first visitors to set foot upon the island's shores, our opinion was pretty much the same.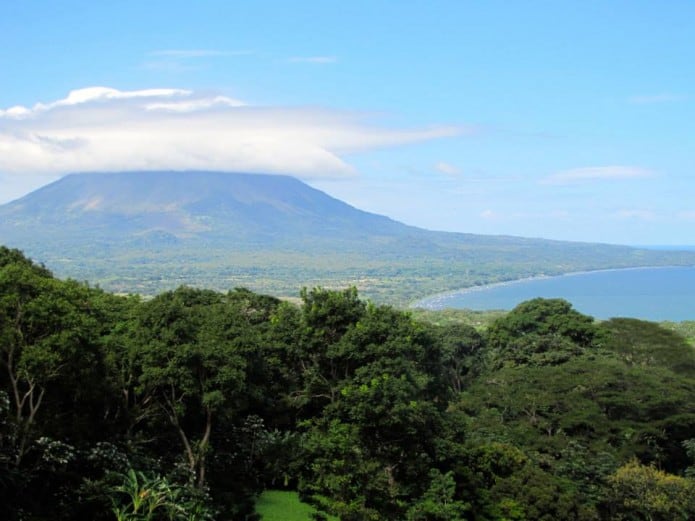 Isla de Ometepe Background
Measuring around 276 square kilometers and shaped roughly like a peanut, Ometepe is one of the premiere tourist destinations in Nicaragua.
In 2010, it became Nicaragua's third UNESCO biosphere reserve, hopefully ensuring its amazing landscape and diverse ecosystems will remain intact for future generations to enjoy.
For ecotourists, Ometepe is not just a place to get back to nature, but also a haven for interesting projects that promote sustainable agriculture and responsible travel ideals.
My wife Emma and I came as tourists, but also signed up to volunteer at one of several experimental organic farms on the island. First we had to catch the bus from Concepción to the other side of the island, where the older, dormant Volcano Maderas sat shrouded by tropical rainforest.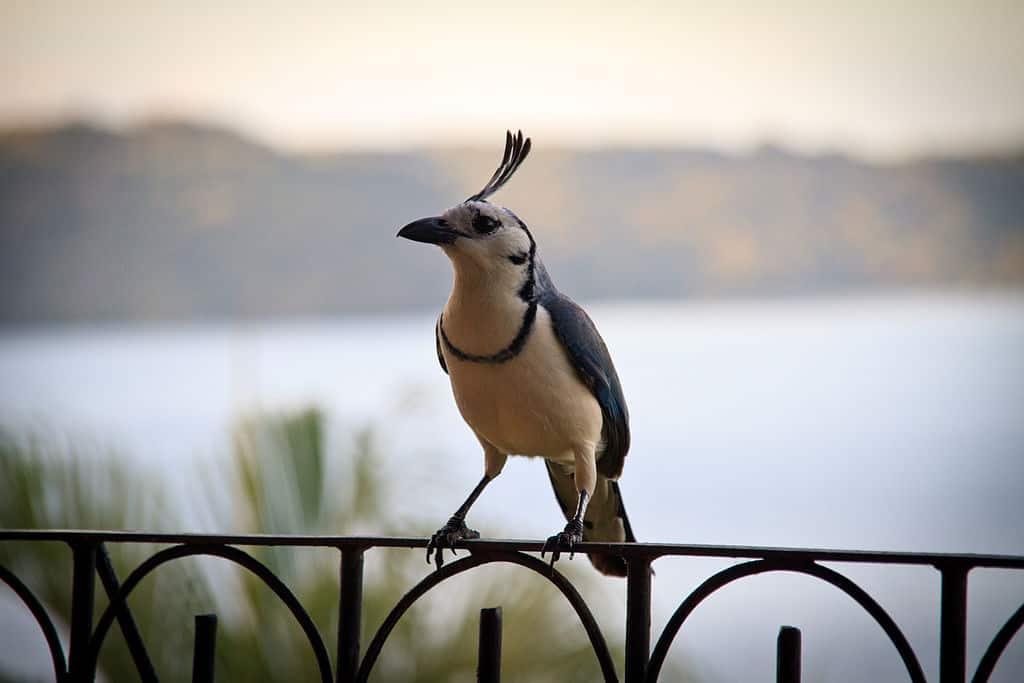 Hiking the Volcanoes
One of the most popular activities for visitors to Isla de Ometepe is hiking up the volcanoes. Concepción presents a much steeper challenge, towering over 5000 feet and exposing hikers to rougher elements. Plus it remains active, with hot lava flows and vapor discharges.
Standing around 4500 feet, Maderas is a bit less cloud-tickling due to a truncated cone. But it offers excellent hiking trails through dense jungle that's inhabited by colorful birds and whooping howler monkeys. Its crater also offers a convenient lagoon in which to cool off after the climb.
We stayed in Balgue, the last stop before the paved road of Maderas turns to rough dirt and gravel. It's a primo spot for travelers interested in immersing themselves in nature, but still having a hot meal and a cocktail at the end of a long day of hiking up volcanoes.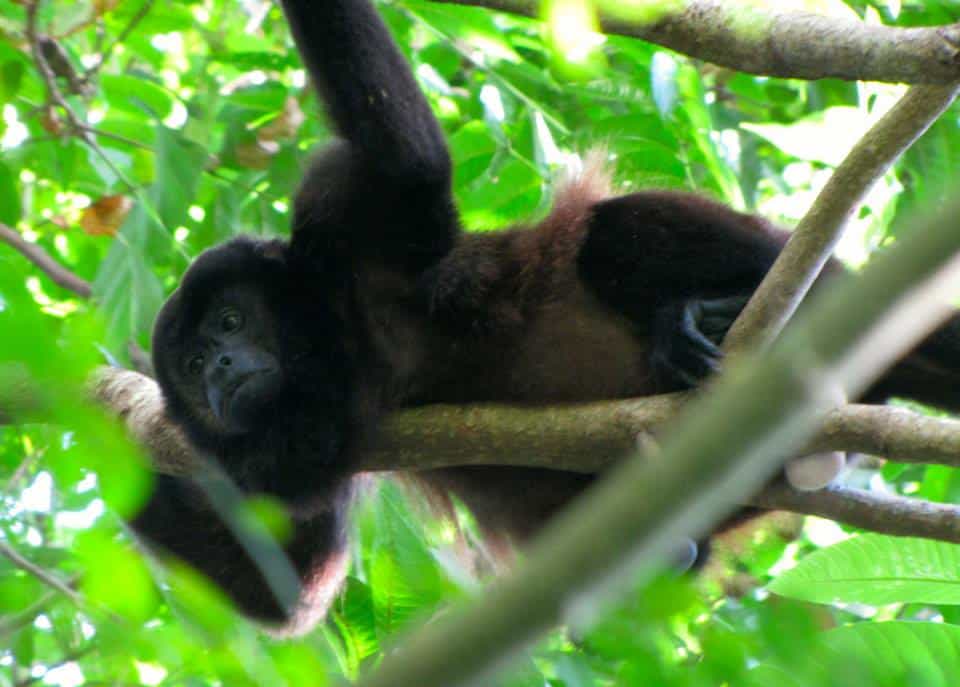 Volunteering in Balgue Village
There's a great range of eco-hotels, restaurants, and innovative agricultural initiatives in Balgue. We were all set to volunteer on the farm of an upscale eco-lodge called Totoco.
The lodge is perched atop a foothill of Maderas and offers a great benefit of staying on this side of Ometepe: A wide-angle view of Concepción and Lake Nicaragua. There was even an infinity pool from which to soak in the sights.
The farm was home to chickens, ducks, and pigs, all raised organically and free-range. Their amazing gardens boasted bamboo, passion fruit, ginger, turmeric, citrus, bananas, and beds of mixed crops.
There was also a troop of papaya-poaching howler monkeys grunting from the trees surrounding the cultivated area.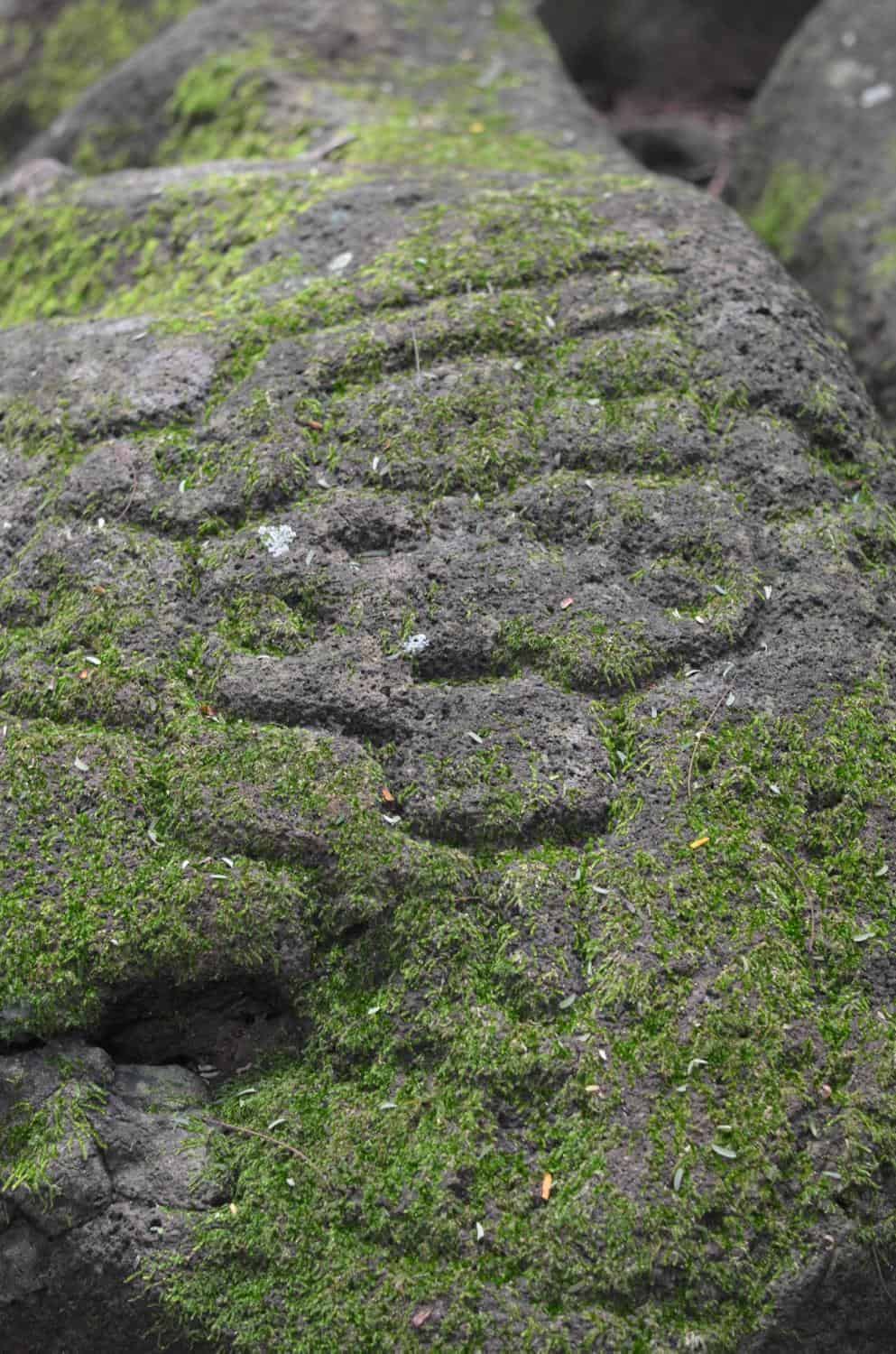 Activities on Isla de Ometepe
In the immediate area, we were close to several activities. We visited Finca Magdalena, a plantation run by a collective of 24 local families, that produces beautiful organic coffee.
We hiked to a nearby eco-hostel and farm, El Zopilote, where pre-Colombian artwork in the form of petroglyphs were scattered in situ. There's also a fantastic viewing tower that allows you to climb above the jungle canopy and provides amazing scenic vistas.
We later rented bicycles, and found it is possible (and fun) to take a dip in Lake Nicaragua. There is also a long-standing permaculture project, Project Bona Fide, at which courses, tours, and volunteering are on offer.
Exploring the Rio Istian via kayak is one of the most popular tours on Isla de Ometepe. It includes a  3 km paddle around the lake and a slow drift through the river's placid waters and estuary.
Wildlife is abundant here, with a diverse array of tropical birds on display. There's also a chance to spot turtles, monkeys, and caiman. It's possible to reach the river by hiking over from Playa Santa Domingo, but you'll see a lot more animal activity by kayak.
We also visited a stunning natural pool, El Ojo de Agua, whose clear spring water comes from an underground river flowing beneath Volcano Maderas.
Life becomes pretty satisfying when you have Coco Loco to sip on and a cool pool to wade in. Especially when you get to watch a family of howler monkeys swinging through trees at the water's edge while you swim or soak.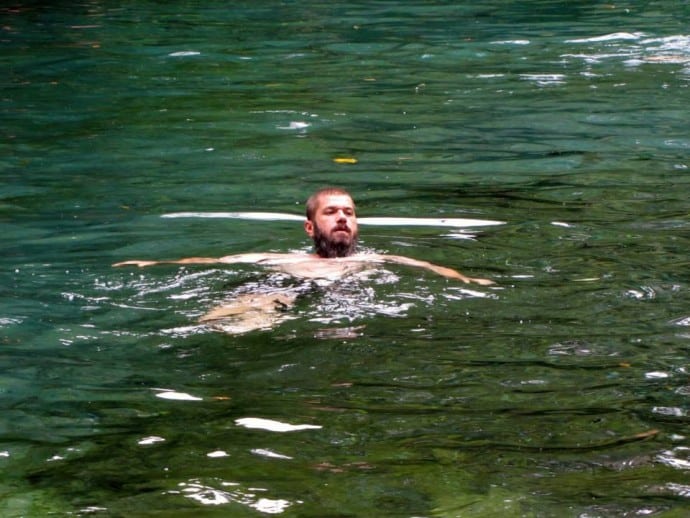 Wrapping around to the other side of the Maderas Volcano, there's also the San Ramon waterfall, which can be reached by bike or shuttle. The picturesque waterfall is on a private farm, but visitors are allowed in for a small admission fee.
On the property, there's a short hike along a driveway to a hydroelectric plant. After that, the path gets much more dense with jungle vegetation, and plenty of wildlife to look out for.
Biking, hiking and returning the same way is not for the faint of heart, so that's definitely something worth keeping in mind if you visit this part of Isla de Ometepe.
Ironically, one of our most memorable days on the island was actually the day we left. We chose to use a less frequented route, taking an overnight ferry from the eastern side of Volcano Concepción to San Carolos, which lies at the southeastern corner of the lake.
The trip to the ferry station took the better part of our day and included village-hopping around a much more local side of the island.
Most spectacular, however, was waiting for the ferry that evening while watching the sky turn to a golden sunset over the lake. It's one of my favorite memories from our time in Nicaragua.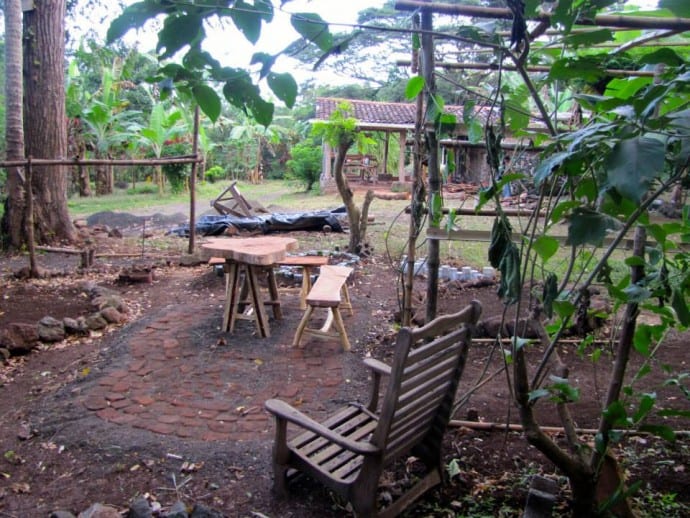 Volunteering on Farms
Volunteering at Totoco was our first experience doing a farm work-trade, and we had an absolute blast. We woke up to the sounds of howler monkeys and brilliant white-throated magpie jays outside our loft, and learned tons about growing food.
We also made a host of new friends, some of whom we've stayed in touch with. We had great pizza parties using the farm's wood-burning oven, a feature that seems commonthroughout the island. It actually set us off on two-year adventure of traveling cheaply by volunteering on farms.
There are several farms on the island that accept volunteers. It's easy to get started through websites like Work Away, WWOOF, and HelpX. –Jonathan Engels; photos by Emma Gallagher unless otherwise noted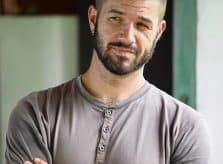 Jonathon Engels is a traveler, writer & teacher who's been living abroad as an expat since 2005. He's worked in nearly a dozen countries, and visited many others in between. He's currently on a slow travel trip from Central America to Patagonia, volunteering his way throughout the journey. He's a regular contributor to One Green Planet as well as Permaculture News, which focus on helping to keep the world green and clean. He's also the founder of The NGO List, a compilation of grassroots NGOs seeking international volunteers. His work can be found at Jonathon Engels: A Life Abroad, and his current whereabouts and goings-on are available on his personal blog.
If you enjoyed our post on Isla de Ometepe, you might also like: 
NICARAGUA: Adventures On The Corn Islands
Little Corn Island: A Taste of Nicaraguan Nirvana
COSTA RICA: Scuba Diving Caño Island
COSTA RICA: Corcovado National Park
COSTA RICA: Stone Spheres at Finca 6 Archaeological Site