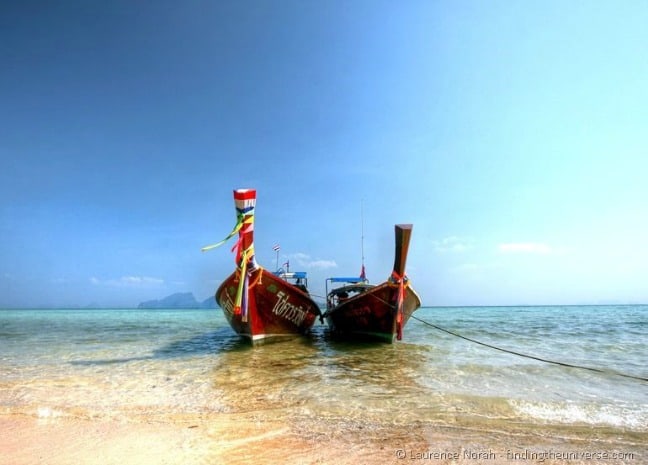 Top 5 Thailand National Parks
When you think of Thailand, you probably think of white sandy beaches, tropical cocktails, and crumbling temples. You probably also conjure up images of delicious food and friendly people. Those were certainly the visions I had before I visited, and thankfully they all turned out to be true.
But, after three months of exploration, I realized Thailand has a lot more to offer than *just* gorgeous beaches, temples and people. There are plentiful opportunities for getting up close to nature in some fantastic national parks, where the local wildlife comes front and center to the experience. Here are some of my favorite national parks in Thailand, to give you an idea of what the country has to offer!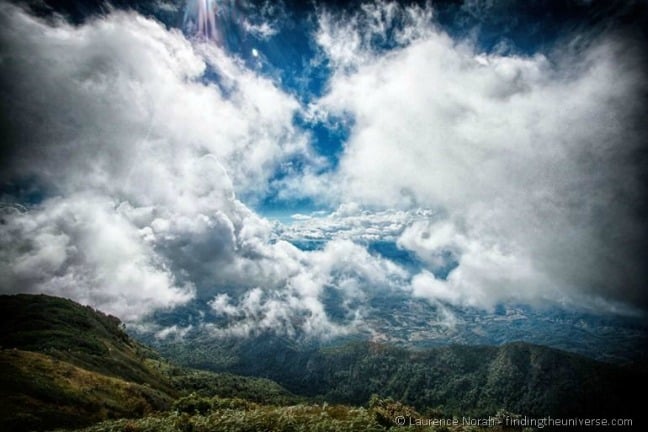 CLIMB THAILAND'S HIGHEST MOUNTAIN- DOI INTHANON NATIONAL PARK
The north of Thailand is cooler and hillier than the plains of the centre or the beaches of the south. It's here that the foothills to the massive Himalayas begin. It is also where you can find Thailand's highest mountain– Doi Inthanon- which sits in the heart of Doi Inthanon National Park. Doi Inthanon is home to fascinating micro-climates that you won't find anywhere else in Thailand, hill tribes (who will welcome you to their villages with copious amounts of homegrown coffee), gorgeous waterfalls, and superb hiking opportunities. These include a 3 km hike through a cloud forest and along the edge of the mountain, and a 1km nature trail through dense, moss coated forests. All of which are unforgettable ecotourism experiences.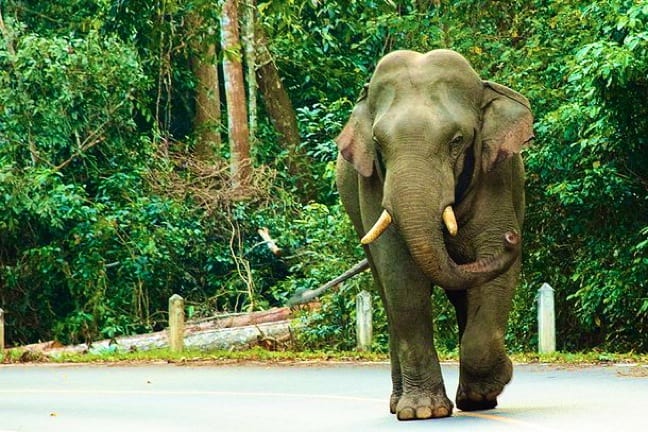 MEET WILD ELEPHANTS IN KHAO YAI NATIONAL PARK
The third largest national park in Thailand, Khao Yai features stunning grasslands and forests, and reminded me very much of Africa. It's one of the few places in Thailand where elephants can still be seen in the wild, and we were lucky enough to see some as part of a guided walk. You can also take night-time wildlife spotting tours, where you might see deer, wild pigs, porcupines and more. The park is also home to the rare Asiatic black bear and even tigers, although these are very difficult to spot! Along with a number of surrounding parks, Khao Yoi is part of the UNESCO-listed Dong Phayayen-Khao Yai Forest Complex, which covers 615,000 hectares and is home to over 800 species, 19 of which are vulnerable, four of which are endangered and one of which is critically endangered.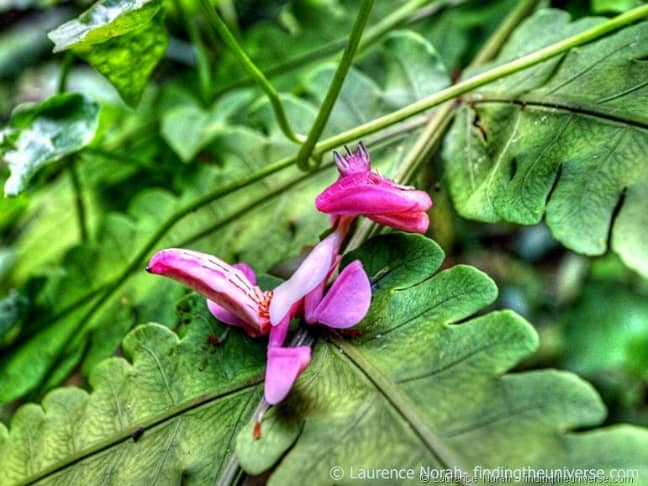 GET OFF THE BEATEN PATH IN KHAO LUANG NATIONAL PARK 
If you prefer your national parks to be of the largely unexplored variety, you'll love Khao Luang, found in the southeastern corner of Thailand near the city of Nakhon Si Thammarat. Khao Luang is home to the highest mountain in southern Thailand. Those 1,780-meter (5,840 feet) peaks mean that this park is home to some luscious rainforest and spectacular waterfalls, some of which cascade down nearly 20 tiers on their way down the mountain! It's warm enough here to swim in the pools, and the myriad flora and fauna are fascinating. In fact, it was here that I saw my first Orchid Mantis, a truly beautiful creature the likes of which I've never seen before!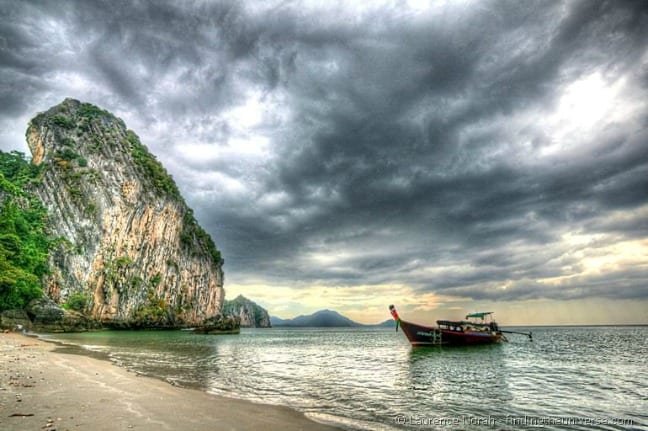 SEE DUGONGS & BIRDS IN HAT CHAO MAI NATIONAL PARK 
If you prefer your nature experience to be more of the bird- and sea-based variety, you'll want to head to Hat Chao Mai National Park, way down in the southwestern corner of Thailand on the world-famous Andaman coast. Here, the environmental conditions (which include vast expanses of sea grass and tidal mudflats) are perfect for both birds and aquatic animals, including the increasingly rare dugong. Beyond the national park, this area is also superb for enjoying empty beaches, gorgeous sunsets, and spicy southern Thai food, whilst hopping in between some of Thailand's least well-known and most beautiful islands.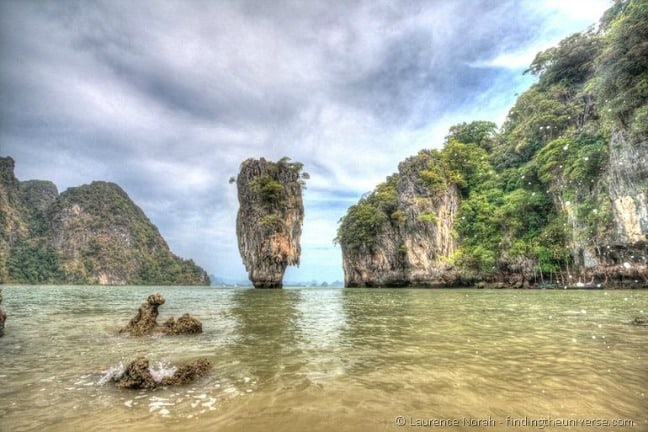 VISIT JAMES BOND IN PHANG-NGA BAY 
No Thailand National Park tour would be complete without a visit to Ao Phang-Nga National Park, which is home to those stunning limestone karsts you've seen in films like The Beach or the James Bond classic, The Man with the Golden Gun. Set in the calm green waters of Phang Nga Bay, exploring these island karsts by boat is a very popular activity, and one that I can wholeheartedly recommend. Sure, you won't be alone (especially if you visit tiny James Bond island). But the stunning scenery makes up for the crowds, with monkey-filled islands, hidden lagoons and more to explore…   –text & photos by Laurence Norah, unless otherwise noted
Follow Laurence and his partner, Vera, on their adventures around the world via their blog, Finding The Universe. You can also connect with them on Facebook and Twitter. 
If you liked reading our Top 5 Thailand National Parks, you might also like:
Antarctica: Top 5 Eco Attractions
Argentina Top 5 Eco Activities
Australia: Top 5 Eco Attractions
Bosnia and Herzegovina: Top 5 Eco Attractions
Costa Rica: Top 5 Eco Attractions
Curaçao: Top 5 Eco Attractions
Guatemala: Top 5 Eco Attractions
Jamaica: Top 5 Eco Attractions