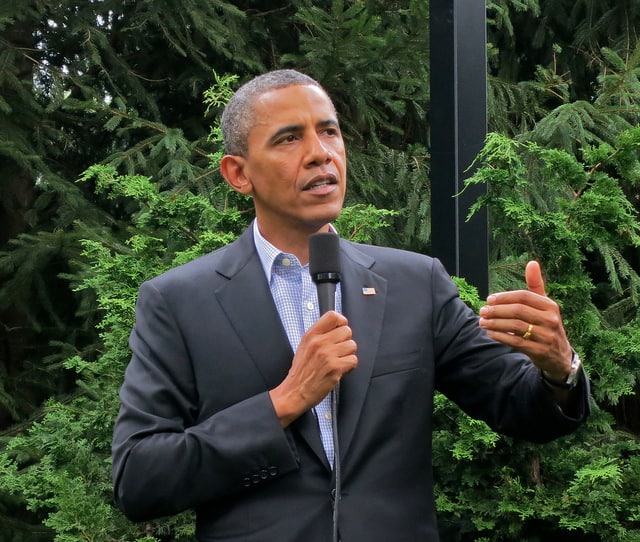 How Obama's Clean Power Plan
Impacts Climate Change
What a week it is when the powers-that-be in the grand ol' USA decide to take a leap towards greener energy!
We've become far too familiar with weak environmental policy efforts that involve pacing around, arguing over the validity of Climate Change, while fossil fuels continue to vaporize into greenhouse gases.
So this week's revelation of President Barack Obama's Clean Power Plan was a monumental moment that will soon change our entire energy system… for real!
Why The Clean Power Plan Matters
To be completely honest, when new policies pass in the U.S. capital, I don't often give it much more than a hiccup's thought.
But over the last year, we've seen a new, nothing-left-to-lose side of President Obama: The kid gloves have come off, and he's clearly swinging for the fences in his last two years in the Oval Office. So when the White House released its long-awaited Clean Power Plan this week, we here at GGT thought it was worth researching and learning more about it.
I personally wanted to know, is this commander-in-chief's groundbreaking policy actually going to make a difference? I think it is, and so do other political and environmental pundits. According to a story in The Guardian, Brian Deese of the EPA says that the plan marks, "the biggest step that any single president has made to curb the carbon pollution that is fueling climate change." Those are some mighty big words, so we dug deeper to analyze what the plan is all about.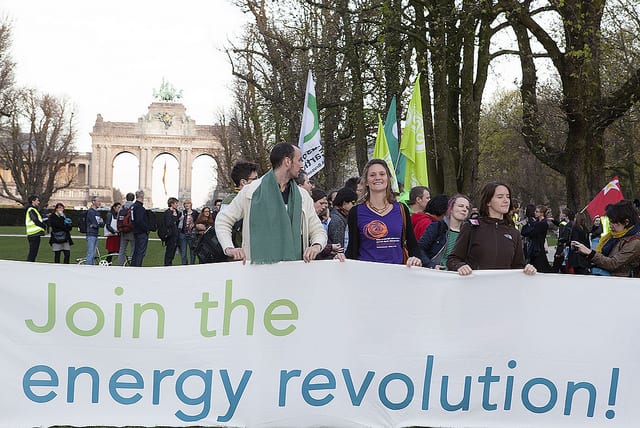 The Clean Power Plan, Simplified
The official document is comprised of over 1500 pages filled with complex mathematical formulas and fancy terminology. However, for the sake of those seeking a more succinct version, I've put together some power points to help the average layman understand the Clean Power Plan:
• Each state is expected to cut carbon emissions from power plants by 32% (from the 2012 statistics) by 2030. This final goal is 2% more than in President Obama's proposal last year. However, concessions have been made on deadlines. States will get until 2016– with a possible extension to 2018– to submit their plans and must show compliance by 2022 (one and two years later, respectively, than in the previous proposal ).
• Rather than merely moving from one fossil fuel (coal) to another (natural gas), the policy is actively promoting/demanding new methods of energy production. States are expected to become cleaner and sustainable with solar and wind power, as well as geothermal, hydro, and biomass. Natural gas produces less than half of the carbon that coal gives off, but it's recognized that fossil fuels cannot provide a long-term, sustainable answer for our energy needs.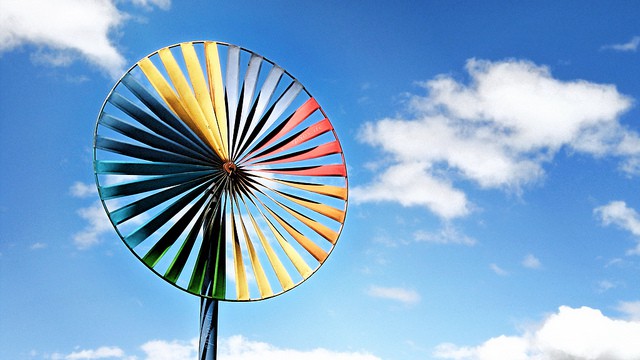 • The EPA has started preparing reports for each individual state's current power sources, what the reasonable and affordable expectations for change should be, and exactly how to get there (remember, this is 1500-plus pages' worth!). Mandatory goals have not only been set for 2030 but also for three interim periods. If those goals are not met, the EPA has the go ahead to step in with a federal policy to make it happen.
• States are given flexibility on how they go about decreasing emissions, but the obvious thing that nobody gets around is the fact that fossil fuels– namely coal– are problematic. The possible solutions can be mild shifts to gas or nuclear energy, carbon taxes or cap-and-trade systems. But ultimately, the obvious solution that must look more and more appealing under this policy is renewable, low-carbon energy sources.
Greenhouse Gases from Factory (Courtesy of Mohri UN-CECAR)
Why the Clean Power Plan Is So Remarkable
Even in power points, there's the undeniable stink of policy around this. But it's important to realize that, until now, no limitations on power plant carbon emissions ever existed in the US.
Let's face facts: Leaving these decisions up to money-hungry power companies is probably not a smart idea. The fact that we're taking regulatory powers over the industry out of corporate hands will no doubt stoke the fires of change to increasingly cheaper, greener energy sources.
Currently, power plants produce almost one-third of all US greenhouse gas emissions, making them the single largest contributor to the problem. So reducing them by 32% will cut our overall emissions as a country by a whopping 10%.
This is significant, but in reality it's only a beginning. While the Clean Power Plan is the cornerstone of Obama's climate change agenda, there are many more steps to be taken. Fuel economy standards look to factor in heavily, as do CO2 emission standards, minding methane leaks (often caused by oil wells and/or used in agriculture) and regulating hydroflourocarbons (used in refrigeration). This is just the first, important step towards something much more comprehensive.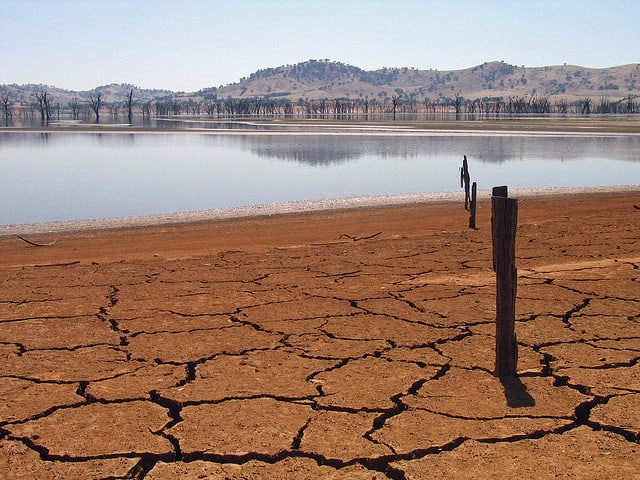 GREENHOUSES GASES & CLIMATE CHANGE
If you don't understand what greenhouse gases do, here's an easy explanation. Essentially, they allow ultraviolet light into the atmosphere. When energy is reflected off the earth's surface, the gases absorb it and heat the planet, which leads to Global Warming.
Greenhouse gases come from both manmade and natural origins. But with the introduction of so many more gases and rampant deforestation in the last 200 years or so, manmade sources have grossly distorted the natural balance. In other words, while the earth may warm and cool on its own, the effects of what we have done, and are doing, are producing devastating consequences.
You've likely heard about melting ice caps and rising sea levels. But Climate Change is also playing a part in increased wildfires, sinkholes, rockslides, drought, hurricanes, earthquakes, allergies and more. When the snow melts sooner and shows up later, when more months are hotter and drier, there is a butterfly effect on the entire planet and the ecosystems within it. So doing something about our impact is of the utmost importance.
The Clean Power Plan offers a clear indication that the United States is ready to take responsibility for its globally-noted poor environmental policies. UNEP Executive Director Achim Steiner recognizes the effort: "President Obama's plan increases the momentum as we approach COP21, and I hope his leadership and that of other leaders and nations will help achieve a lasting and meaningful agreement between all states in December."
In other words, the Clean Power Plan is an exemplary move that says we are ready and willing to act, not just talk. And that's something worth talking about… –Jonathon Engels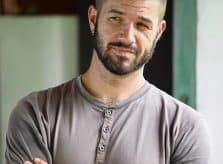 Jonathon Engels is a traveler, writer & teacher who's been living abroad as an expat since 2005. He's worked in nearly a dozen countries, and visited many others in between. He's currently on a slow travel trip from Central America to Patagonia, volunteering his way throughout the journey. He's a regular contributor to One Green Planet as well as Permaculture News, which focus on helping to keep the world green and clean. He's also the founder of The NGO List, a compilation of grassroots NGOs seeking international volunteers. His work can be found at Jonathon Engels: A Life Abroad, and his current whereabouts and goings-on are available on his personal blog.
If you enjoyed our post on How Obama's Clean Power Plan Impacts Climate Change, you might also like:
INTERVIEW: AL Gore on Climate Change
INTERVIEW: Sustainable Living Expert Laura Turner Seydel -Simple Steps To Go Green
INTERVIEW: Ted Turner On Saving The World With Alternative Energy
INTERVIEW: NRG Energy CEO David Crane on the Ivanpah Solar Plant