As we began to compile a list of National Parks by state for this piece to commemorate the 100th anniversary of the National Parks Service, I was shocked and dismayed to realize how few of the 59 officially designated parks we've visited. Fortunately, we're already planning a future family road trip to visit some of the many parks still on our bucket list.
The NPS was created by Congress through the National Parks Service Organic Act on August 25, 1916. Run by the US Department of the Interior, the agency was designed "to conserve the scenery and the natural and historic objects and wildlife therein, and to provide for the enjoyment of the same in such manner and by such means as will leave them unimpaired for the enjoyment of future generations."
This century-old concept has since been applied to more than 6,ooo national parks in nearly 100 different countries around the world. To honor the idea that helped give birth to ecotourism and conservation, we've gathered nearly 50 of our travel blogging friends to write mini-guides to all 59 US National Parks, state by state.
We hope our list of US National Parks will prove to be an evergreen resource, paying tribute to what documentarian Ken Burns called "America's best idea."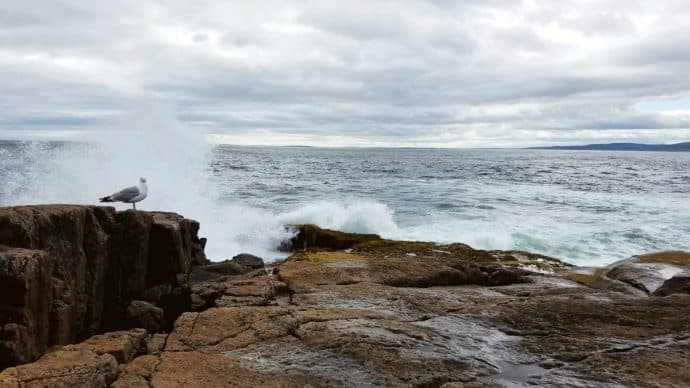 Maine's Acadia National Park is one of the most famous (and heavily visited) parks in the country. But while it's insanely busy in the summer, there are plenty of quieter nooks and crannies to explore. Take a drive around the entire island and stop off in harbors or areas of the park that draw you in. Walk the carriage trails, or head down to Little Hunters Beach with your dog. Even better, head over to the Schoodic Peninsula section of the park. You'll feel like you've found a secret that everyone has been keeping in order to keep the Bar Harbor shops in business! -Naomi Liz Figueroa of Roaming The Americas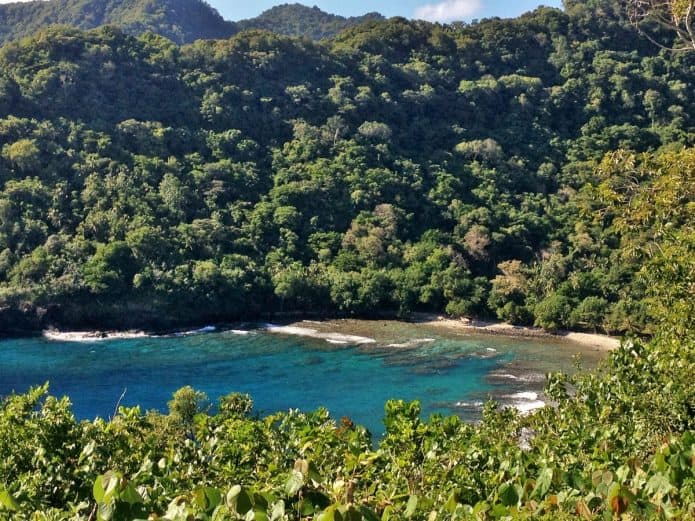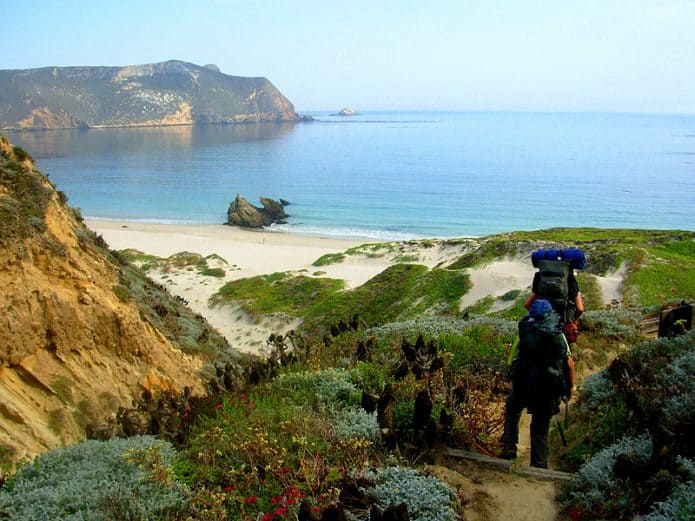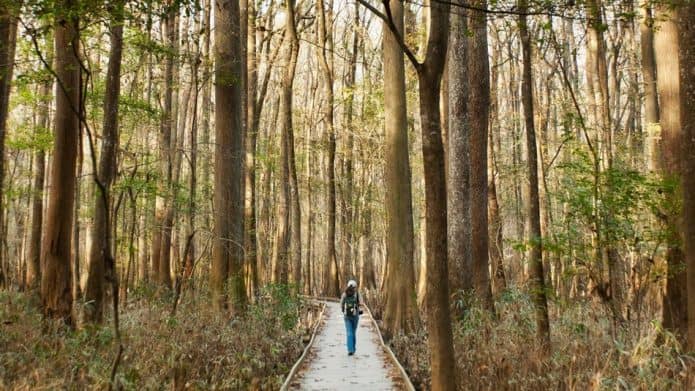 CONGAREE NATIONAL PARK
Thanks to a grassroots Sierra Club campaign begun back in the late '60s, this 26,546-acre park in South Carolina preserves the nation's largest tract of old growth bottomland hardwood forest. Its floodplain features lush "champion" trees that are among the tallest in the Eastern United States, which form one of the world's highest temperate deciduous forest canopies. Combined with the Congaree River (which flows through the park) and more than 15,000 acres of designated wilderness, it's a fertile sanctuary for wildlife ranging from Bobcats, Feral Pigs and Coyotes to Deer, Turkeys and Otters. For humans, there's camping, hiking trails, 20 miles of canoeing/kayaking trails, and an excellent Visitor Center focused on the area's natural history.  –Bret Love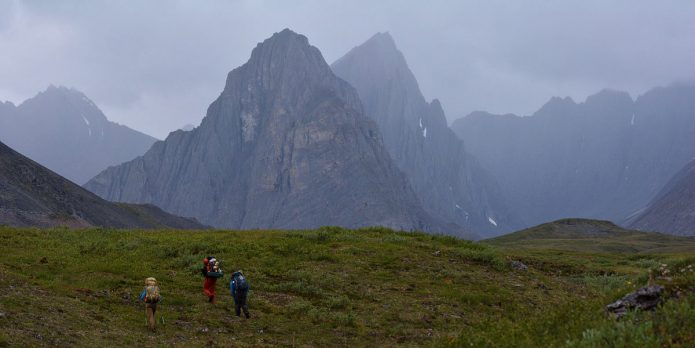 GATES OF THE ARCTIC NATIONAL PARK & PRESERVE
Encompassing part of Alaska's dynamic Brooks Range, this 8,472,506-acre park is both the northernmost and second largest national park in the country. Together with the neighboring Noatak Wilderness Area, it comprises the largest contiguous wilderness in the United States. Due to its remote location north of the Arctic Circle and the fact that there are no roads in the park, Gates of the Arctic attracts very few visitors– around 11,000 per year. But what it lacks in people it more than makes up for in gorgeous scenery (including myriad mountains and six Wild & Scenic Rivers) and wildlife, including Black Bears, Polar Bears, Alaskan Moose, Lynxes, Timberwolves, Foxes, Beavers, and numerous birds of prey.  –Bret Love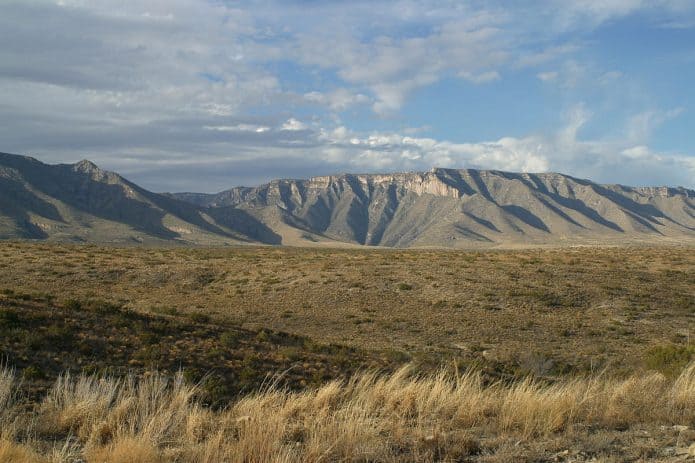 Located about 25 miles south of Carlsbad Caverns, this 135 square mile park is best known for the peak of El Capitan, which was historically used as a landmark by stagecoaches traveling through west Texas. You can still see the ruins of an old stagecoach station near the Pine Springs Visitor Center today, and the Frijole Ranch House boasts a small museum on the area's ranching history. The park offers camping, horseback riding and plenty of hiking trails: Don't miss the 3,000-foot climb to the summit of Guadalupe Peak, which leads to breathtaking views of the Chihuahuan Desert. Other popular attractions include a 1930s-era stone cabin, impressive gypsum sand dunes, and McKittrick Canyon, which is gorgeous when the Bigtooth Maples change color in autumn. –Bret Love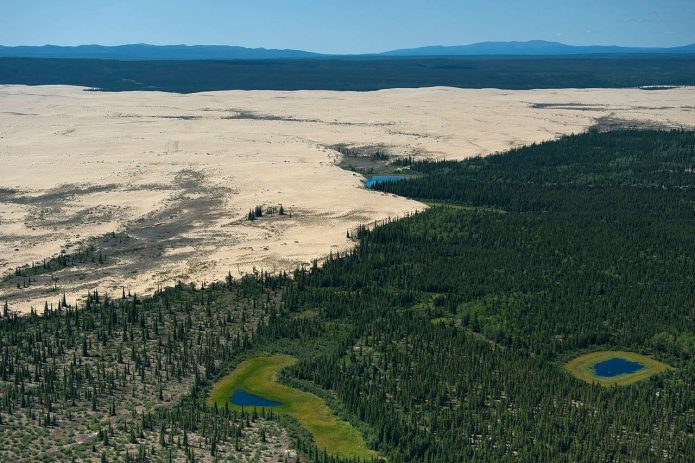 KOBUK VALLEY NATIONAL PARK
Located in northwest Alaska 25 miles above the Arctic Circle, this remote 1,750,716-acre park has no roads and can only be reached via foot, dogsled, snowmobile, or air taxi out of Nome. As a result, it ranks among the least visited places in the entire U.S. National Park System. Those willing to make the arduous trek will be rewarded with natural attractions such as the Great Kobuk Sand Dunes, lush wetlands surrounding the Kobuk River and its tributaries, and the Baird and Waring Mountains. These form a ring that encloses the valley, which is home to Black Bears, Alaskan Moose, Lynxes, Wolves, and a huge herd of around 400,000 Caribou.  –Bret Love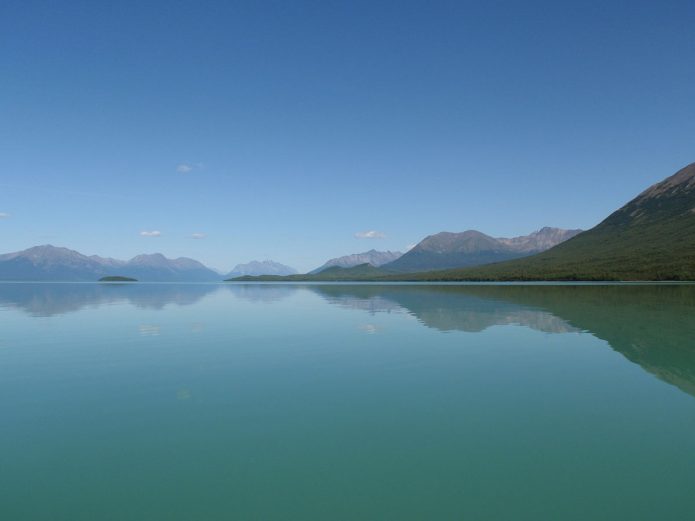 LAKE CLARK NATIONAL PARK
If you've made it this far in our list of National Parks, you've probably realized that most Alaskan parks are remote, uncrowded, and inaccessible by car. The 4,030,015-acre Lake Clark is no exception: Located 100 miles southwest of Anchorage, it's accessible only by boat or seaplane. But it is unique in that it's the only park in Alaska that boasts three mountain ranges, coastal rainforests, alpine tundra, glaciers, glacial lakes, major salmon-bearing rivers, and two volcanoes. This remarkably diverse array of ecosystems means that you can find virtually all the major Alaskan land and marine species within the preserve's boundaries. Thanks to salmon spawning in the Kijik River and Silver Salmon Creek, it's a fantastic place to see brown bears in action. –Bret Love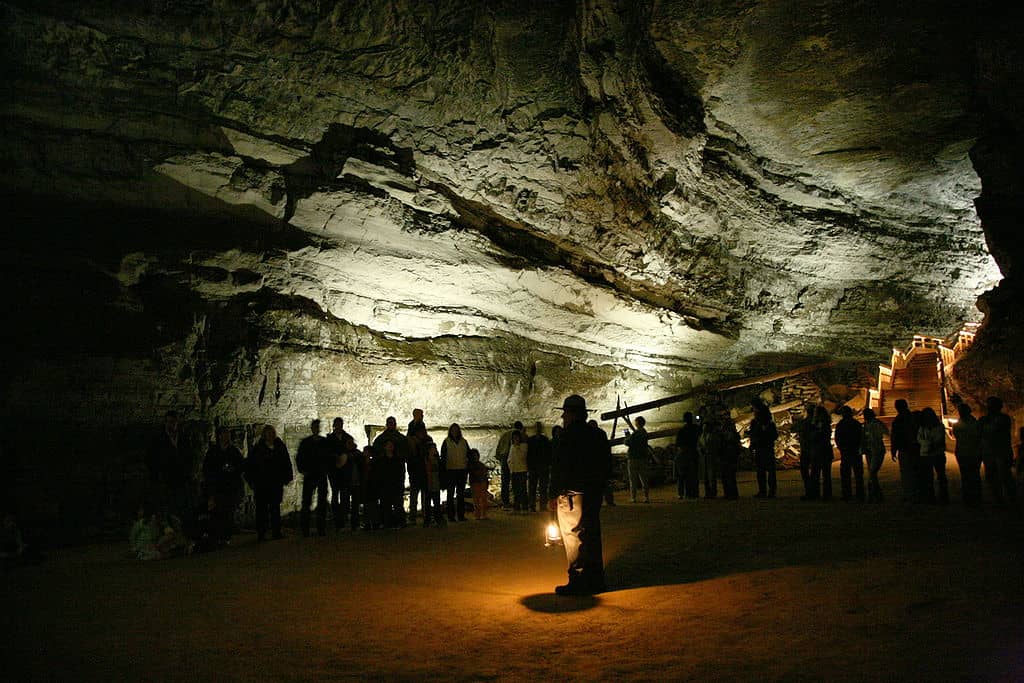 Don't be disappointed if I tell you that no Mammoth bones were ever found in Mammoth Cave. In fact, this fascinating 52,830-acre park gets its name from the fact that it's the world's longest known cave system, with more than 400 miles explored. It's so massive, so impressive that I found it difficult not to stare in awe for a very long time. Be sure to take one of the fantastic cave tours that the park rangers lead during the summer. There are lots of them, and they cover everything from the history to the geology of the cave. To be safe, book the tour in advance to secure yourself a spot on your favourite one. Once you have spent enough time underground exploring the caves, you can always go for a hike and follow the River Styx Spring, the Echo River Springs, or the Green River Bluffs trail. You will not be disappointed! -Patrícia Cuní of Mad About Travel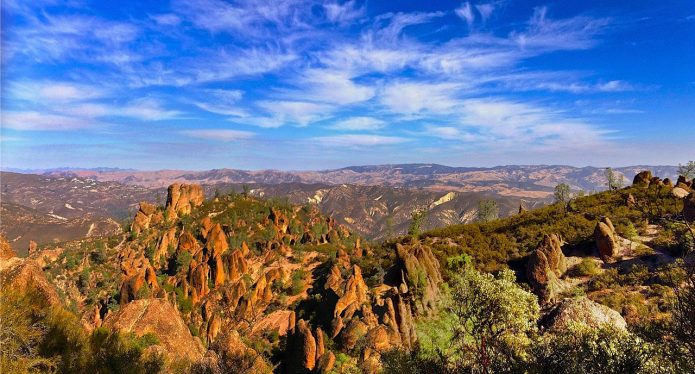 PINNACLES NATIONAL PARK
Located 80 miles southeast of San Jose near California's Salinas Valley, this 26,606-acre park is named after its distinctive geological formations– the eroded remains of an extinct volcano that originated on the famed San Andreas Fault (which is 200 miles away). Established as a National Monument in 1908, it became the nation's newest national park in 2013, when it was signed into law by President Obama. Archaeological surveys of the area found 13 sites once inhabited by Native Americans (primarily the Ohlone people), one of which has been dated to around 2000 years ago. The park offers camping, caves, hiking trails and challenging rock climbing routes, as well as an active California Condor conservation program. –Bret Love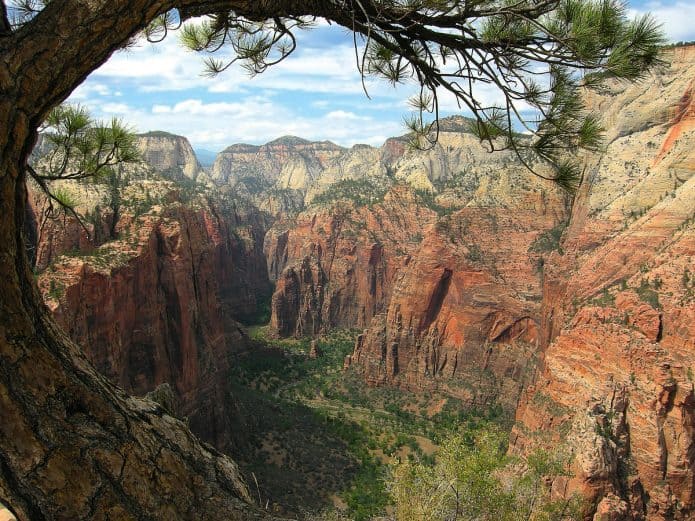 ZION NATIONAL PARK
Attracting around 3.6 million visitors annually, southwest Utah's Zion is the 6th most popular national park in the US. But, at just 229 square miles (compared to Yellowstone's 3,500 and Grand Canyon's 1,900), it's also among the most overcrowded. After taking a gander at its striking geological formations– reddish rock towers, epic sandstone canyons and jagged cliffs that are the stuff classic westerns are made of– it's easy to see why. Home to Native American tribes such as the Anasazi for centuries, the area was settled by the Mormons in the early 1860s. Its diverse ecosystems include desert, woodland and coniferous forest, and are now protected habitat for 32 species of reptiles, 75 mammals, and around 289 species of birds.  –Bret Love